You NEED to check out these 10 Instagrammable snowy destinations
Share
Travel in the winter always seems that little bit more magical than any other time of the year. Wherever you are  and whatever your age, there's always that sprinkle of excitement when you see the first few snowflakes fall from above. That is if you're lucky to be somewhere in the world that actually gets snow. For some of us, snow is a bit of a mystery…
But don't worry, we've got you. If your Instagram is currently blowing up with the best wintery snaps, then you need to see these 10 Disney-level, snowy destinations. Join me on an adventure through this powdery thread – it's gonna be snow much fun.
1. Hopfgarten
Have you just stepped into a fairytale? Yep. The town of Hopfgarten in Austria is just… magical. With a blanket of snow, powdery slopes, spired-buildings and alpine views from every angle, what's not to love? I mean, you almost expect Santa's sleigh to shoot across the sky…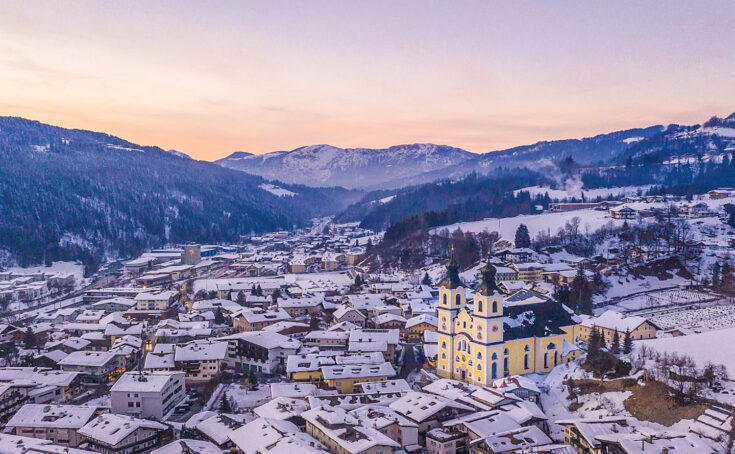 Image source:Alek's Photography
2. Norway
Shorter days, longer nights, the winter wonderland of Norway is like no other. I'm talking jaw-dropping fjords, cascading waterfalls, snow-capped mountains, and of course, the opportunity to see the magical Aurora Borealis (AKA the Northern Lights). The flashes of green and yellow light that dance across the sky make for a stunning backdrop for the snowy, majestic scenery of Norway. It's also the epic location of Frozen, perfect if you wanna build a snowman.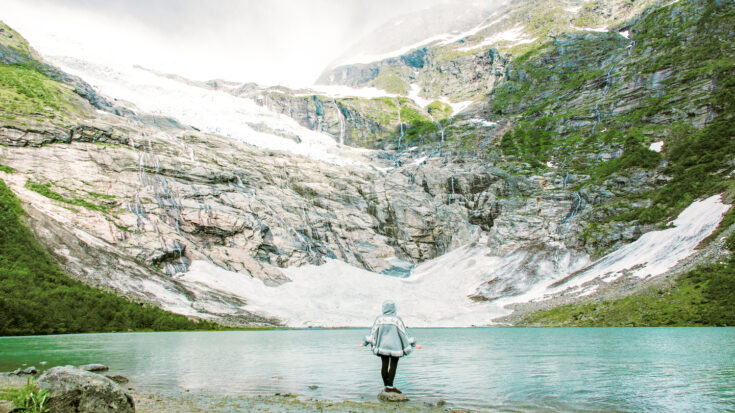 Image source:Mirae Campbell
3. Peru
As if Machu Picchu in Peru wasn't already every traveller's dream – the stunning Rainbow Mountain makes for a breathtaking alpine vista. Trek along the Inca Trail in the winter and you'll be treated to the pop of the stripes of colours that peep through the fresh flakes of snow. Pretty magnificent if you ask me!
https://www.instagram.com/p/B3sZXe-AygS/
4. London
London doesn't look any better than when draped in a blanket of snow. There's just something about that layer of fresh snow that makes London look so charming. Especially when coupled with those burning-orange wintry sunsets, sprawled across the skyline. 
https://www.instagram.com/p/BsAqiYrBSok/
5. The Swiss Alps
I mean, if this isn't morning commute goals, I don't know what is. The Swiss Alps are sprinkled with snow throughout the year and make for probably (definitely) the prettiest train ride of your life.
6. Canada
Banff, a jewel of Canada is known for its turquoise-blue lakes, natural hot springs and breathtaking mountains views. So, if you love the powdery party life, then Banff is for you. After hitting the slopes with your squad, just make sure to pause and properly take in the wintery panoramas. And breathe.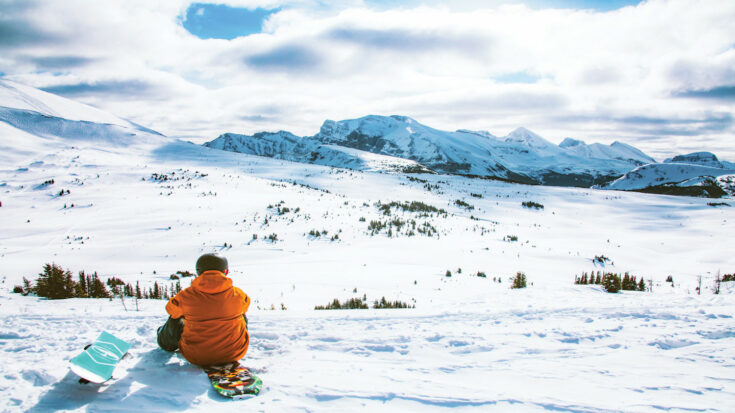 Image source:Contiki
7. Iceland
Who hasn't dreamt of visiting Iceland in Winter? Yep, no one… Make sure you wrap up, 'cos Iceland is un-brrr-lievably epic. Northern Light sightings while hiking beautiful forests? Chilling in the Blue Lagoon with the stars twinkling? Ideal.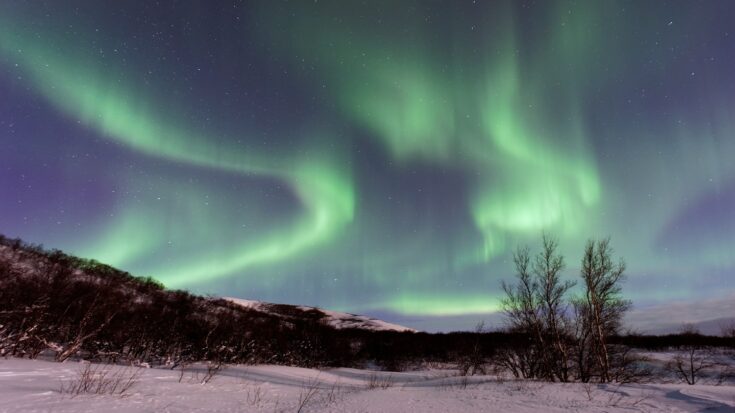 Image source:Vincent Guth
8. Hakuba, Japan
Japan in the snow isn't for the faint-hearted. When I say a sporting paradise awaits you here, I mean it. Leave the city life of Tokyo behind and head to the mountains of Hakuba, with its lively après-ski scene and perfect terrain. It's no wonder this area played host to the 1998 Winter Olympics.
Image source:Emma Pullen
9. Russia
Ah Russia, you so pretty. Granted, it's v. cold but that just adds to the wintery vibes, right?  The impressive architecture coupled with the frosty flakes almost guarantees it'll be love at frost sight.
Image source: Daniil Silantev
10. Switzerland
If you're looking for an enthralling snowboarding experience and a 24/7 awe-inspiring mountain backdrop, then look no further – Switzerland is one of the best snowy destinations. I mean, if the day starts with skiing or boarding on the slopes, then ends with a Swiss cheese fondue AND Swiss chocolate fondue, can life get any better? We thought not.