How do I prepare myself for hiking the Inca Trail?
Share
At the top of any nature, fitness or outdoor enthusiasts bucket list has to be hiking the Inca Trail. Set in the Andes mountain range, the 4-day hike will have you ascending all the way from Piscacucho village up to 4,215m (Dead Woman's Pass), ending at one of the New 7 Wonders of the World – Machu Picchu. If you're planning on visiting this legendary site, a living emblem of Incan history, there are a few things you should do first to make sure you're fully prepared…
Get your fitness hype on
Knowing how fit you need to be or how much you need to train for the Inca Trail is the first question on everyone's lips. And to be honest, there is no set answer for this one, it's all dependent on your personal fitness levels. In general, you will be trekking on average about 12km a day, often incurring steep Inca stone steps and high levels of altitude, so this is by no means a walk in the park! If you're already fairly fit, prepping for this hike will involve you slightly upping your current training game. And if you're not so fit? We suggest you starting a strict training regime 3-6 months in advance. Either way long-distance running, cycling or long-distance walking is a great way to build your cardiovascular system, helping to process oxygen, whilst aerobic exercises are key to strengthening your legs and upper body. Sit-ups, kettle bell swings, squats, step-aerobics, shoulder presses and back/shoulder flies will all help. It's also a great idea to do a few 10km hikes in your home town before your trip, choosing routes with rocky terrain.
Mentally prepare yourself
Mental preparation is just as important as physical preparation when it comes to hiking the Inca trail. Endurance and stamina are what pushes you through these 4-days and this is all very much mind over matter. Some parts of the trail are tough and will leave you breathless, others are pretty breezy and will give you the chance to take in all of the incredible surroundings.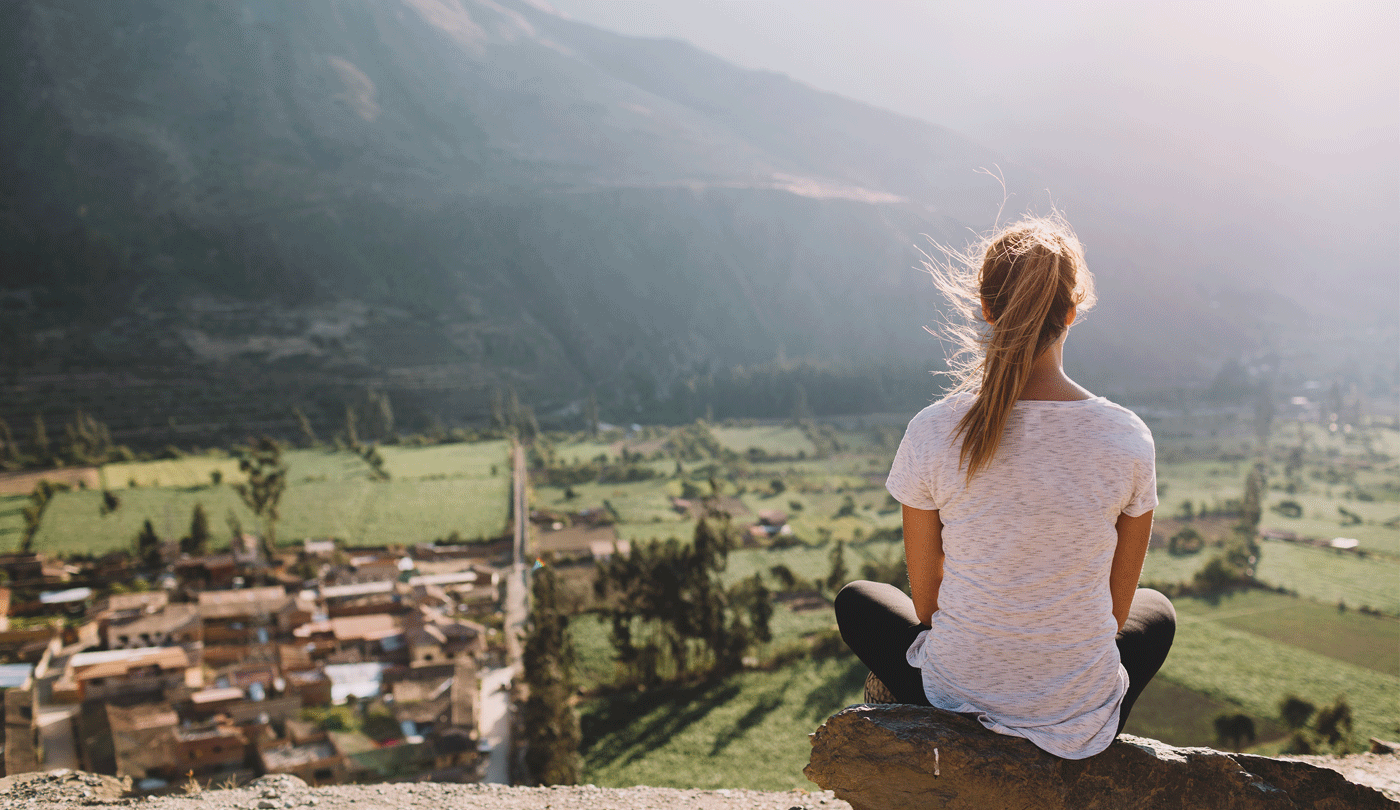 Pace yourself
The Inca trail is by no means a race. The history, insanely beautiful views, local cultures and bonding with your fellow Contiki crew is what this trek should be all about. So, make sure you do you and walk at your own pace. There really is no rush! Having pit stops and taking in the surroundings is what will keep you going until you reach the top.
RELATED: I HIKED THE INCA TRAIL AFTER LOSING MY DAD 
Don't underestimate the altitude
You may well be one of the fittest people out there, but that doesn't mean the altitude won't get to you. The heights of the trail can cause you to get short of breath and feel sick, however there are ways to train your heart and lungs for this. Drinking plenty of water and eating (even if your body doesn't feel up to it) also helps massively. You can also buy altitude sickness tablets which can help to prevent these issues kicking in.
Give yourself time to acclimatise
Another way to fight the altitude is by giving yourself time to acclimatise. I spent 2-weeks in Peru before I commenced the Inca trail, gradually climbing to higher altitudes, reaching an elevation of 3,500m in the Colca Canyon and 3,400m in Cusco before starting the trek. This enabled my body to acclimatise slowly, and as such I had zero altitude related issues. So, if you have a few days to spend in Peru ahead of your trip, I would highly recommend spending at least 2-nights in Cusco, or exploring the Colca Canyon pre-trail.
Invest in a good pair of walking shoes
You'll be walking A LOT, so choose your boots carefully and make sure this is your number one priority when it comes to kitting yourself out. Walking trainers would be my recommendation as they are a little more lightweight, easier to carry around and more breathable than walking boots. They can also double up as a pair of trainers if you're planning on travelling either side of the Inca Trail. Ensure you go for waterproof trainers, or at least buy a waterproof spray.
Get all the gear
Waterproofs, layers and thermals are a must for the Inca Trail. The weather can fluctuate from full beaming 30 degree sunshine to torrential rain and freezing nights, so make sure you're prepped for it all! And remember, the last thing you'll be worried about when you're trekking through a mountain range is what you look like (socks and flip flops will most likely happen at some point), so comfort first! Here are a few musts to pack for the Inca Trail:
Your passport (you need this to enter the Inca trail)
Waterproof jacket / poncho
Woolly hat
Thermals for the evenings
Gloves
Walking trousers / leggings / shorts
Warm jumper
Lycra active tops – long and short sleeved
Spots underwear & normal undies
Walking socks and warm socks
Baby wipes
Toilet roll
Hand sanitiser
Sports headband
Sunglasses
Sun cream
Toiletries
Personal medication / basic first aid kit
Altitude sickness tablets
Underwear
Water bottle
Flip flops
Flashlight
Cash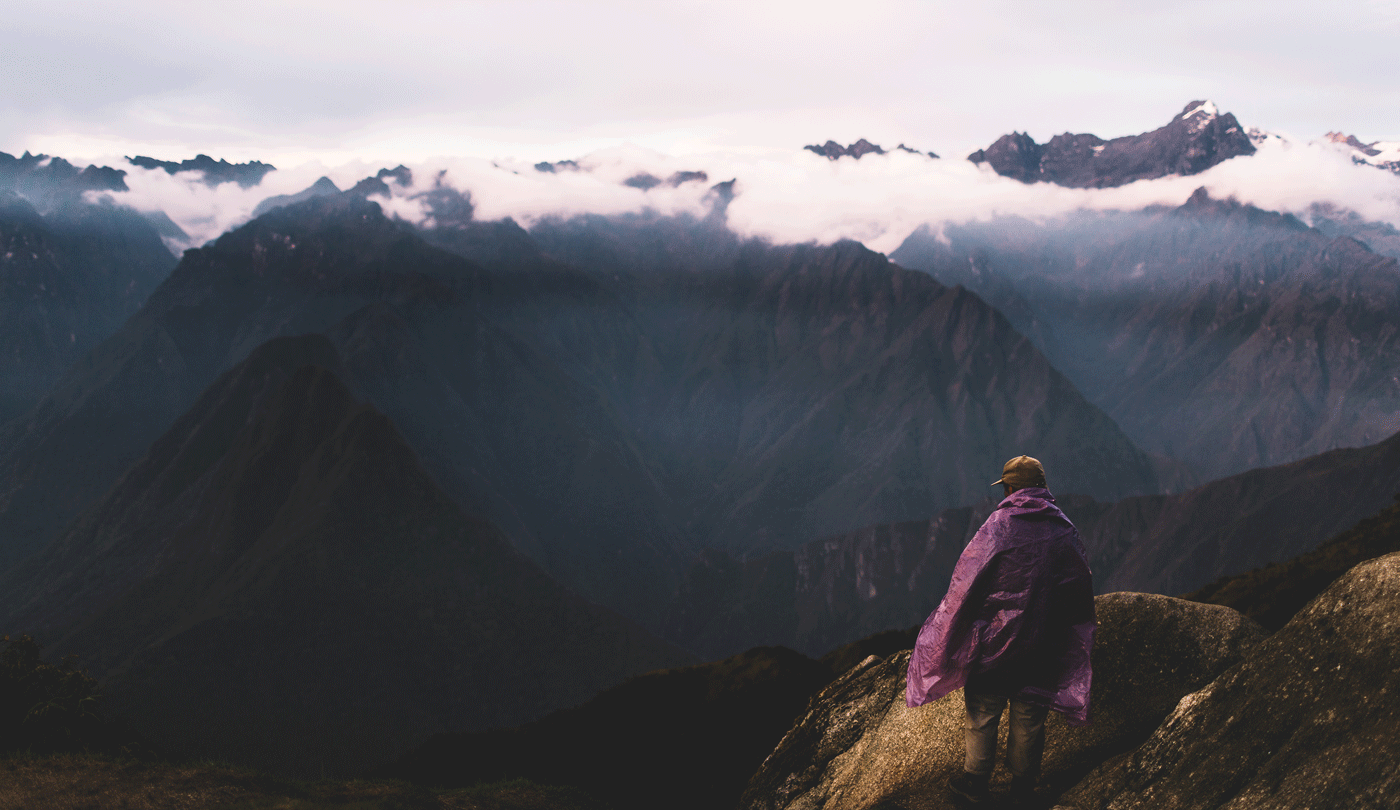 Pack light
Whilst all the above are needed, don't go overboard as you'll have a weight limit of what you can take on the trail. Before you commence your trek you'll be given a bag to put all your clothing in for the next 4-days. This bag will include your sleeping bag and sleeping mat and can't exceed 6kg. So basically, pack light.
You'll need a sleeping bag and mat
Tents will be provided on the trek, but you'll need to have your own sleeping bag. If you don't own one then you can opt to rent one on your Contiki. If this is the case some people opt to bring a sleeping bag liner along for hygiene reasons, but this one is totally up to you. You also have the choice to rent a sleeping mat, which I would 100% recommend to ensure you have a comfortable night's sleep after a full day of trekking.
RELATED: 5 VALUABLE TIPS TO PREPARE YOU FOR HIKING THE INCA TRAIL 
Have a pillow at hand
Another tip would be to have some sort of pillow to sleep on whilst on the trail. This can be a makeshift jumper, scarf or a blow-up pillow which is lightweight and easy to carry around. Whatever it is, just ensure that your pillow situation is sorted.
Bring a head torch
A torch will be imperative for the evenings when your only light will be coming from the stars so always make sure you have one to hand, or even better a head torch. The final day of the Inca Trail will have you waking up in the early hours and trekking in the dark through sunrise as you make your way to the Sun Gate. For the first few hours you'll be in total darkness so a head torch will pretty much be your best friend. Be sure to pack some extra batteries as a backup to keep you going until the end of the trip.
Have all your tech charged
As you may well be aware, you won't be finding plug sockets in your tents on the Inca Trail, so be sure to have everything charged and good to go ahead of your trip. It's also worth bringing along a battery pack or two to top up your phone/camera charge whilst on the Inca Trail, and any additional memory cards you think you may need.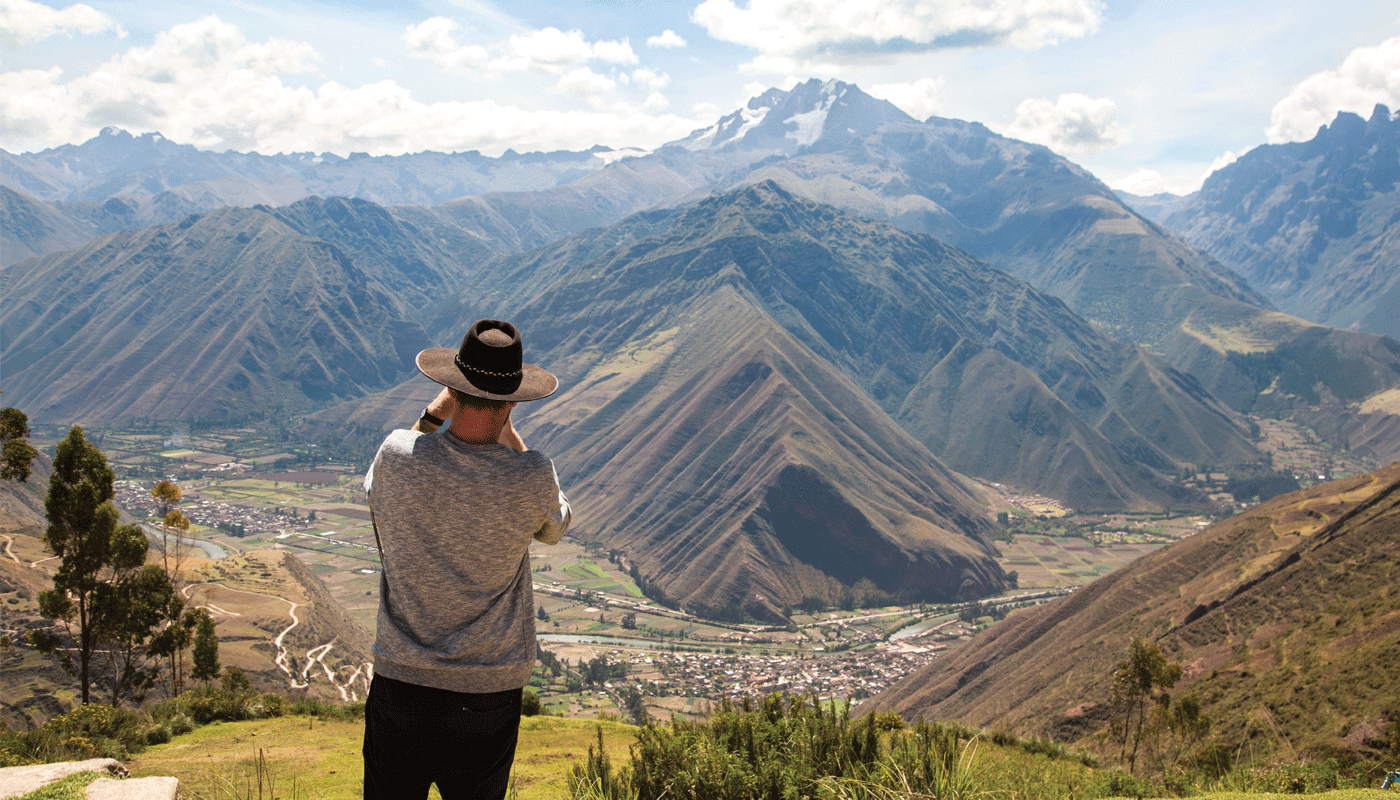 Get cash out
Once you enter the Inca Trail, there will be no cash machines or contactless tills, so having cash on you will be needed for snacks and the odd beer. You'll also need to have some money to tip your Trip Manager and porters at the end of the trip. These guys work crazy hard to ensure you have the smoothest journey and some absolutely incredible meals along the way.
RELATED: AFTER LONDON LIFE GROUND ME DOWN, THE INCA TRAIL SAVED ME
Bring Snacks
The meals provided on the Contiki trip are mind-blowingly good, and you'll also be treated to snacks every day, but I'd advise bringing a few extra treats to munch on. The first 2 days will have snack stops on the route, so you can always grab a chocolate bar or energy drink on the road.