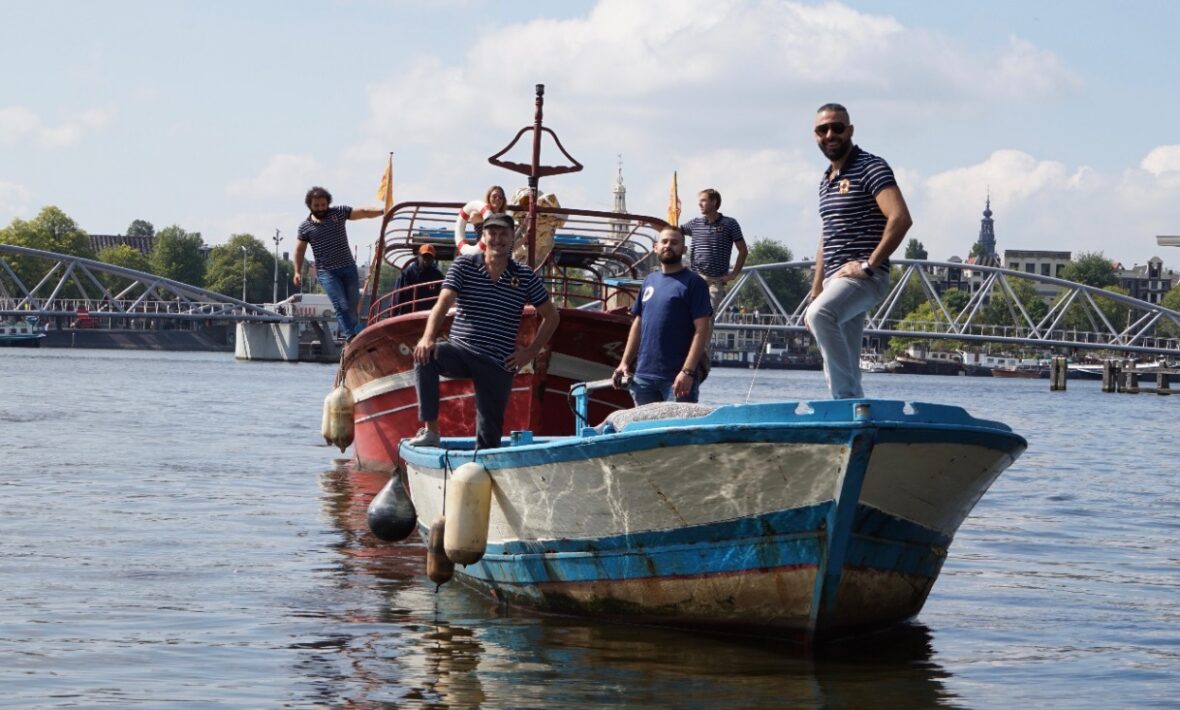 When you visit a European city for the first time, you wanna get a feel for the place. But where to start? You could take a walking tour, open-top bus, or even a boat ride – great for seeing historic buildings and statues. But for all the fascinating history waiting to be unearthed in Europe's storied cities, many such tours tell you little about the truly modern currents that keep the city in motion.
We've always thought it's just as special to experience a city's hidden history; to explore with a guide who has a personal story to tell; and to know you're helping some of the most vulnerable groups in society benefit from tourism. That's what our MAKE TRAVEL MATTER® experiences are all about. And when you visit Amsterdam with Contiki, you can experience one of our most eye-opening ones of all: touring those dreamy canals with the Lampedusa Collective.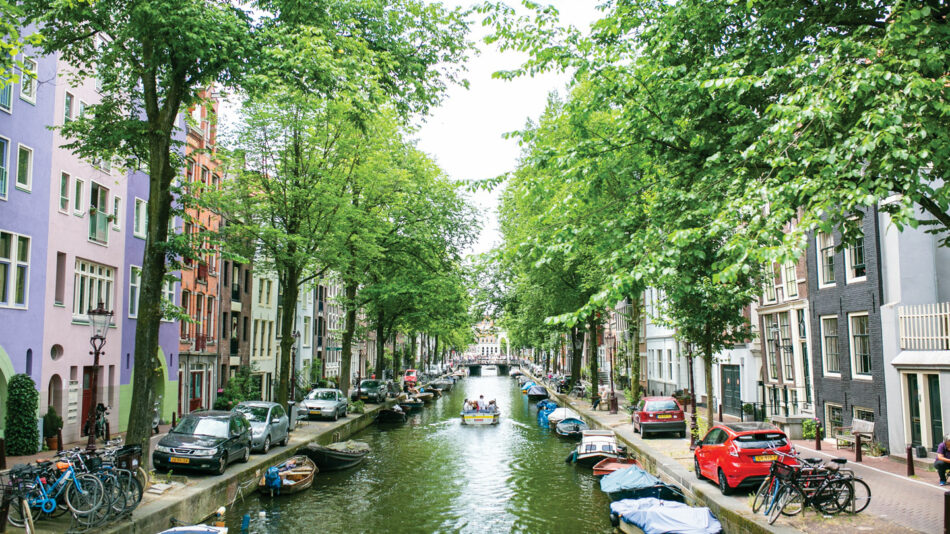 Image source:@Contiki
Lampedusa is a collective with members from Egypt, Syria, Eritrea and Sudan – and their tours are pretty unique. They're exclusively conducted by migrants, for a start, and they take you along Amsterdam's iconic harbour in former refugee boats, pulled from Italy in 2015 by the group's founder, Tuen.
Like any tour group, these guys want to help you discover Amsterdam's unique beauty. But they also want to tell you a different story: a story of migration, hardship, tolerance and opportunity, that'll make you see Amsterdam – and the world – from a completely new perspective.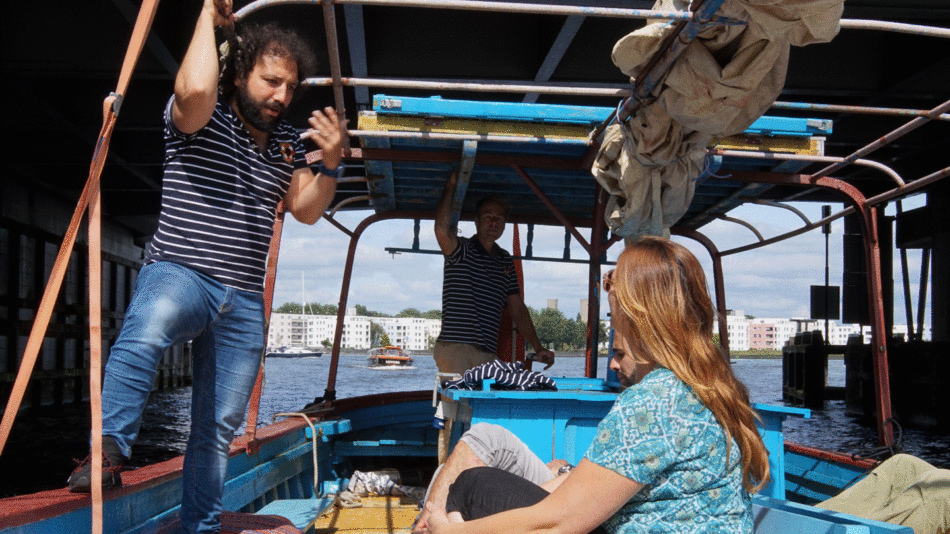 Image source:@Lampedusa
"My first time was from Libya to Sicily. It was a bad situation. Many of my brothers died. But I am not dead. I am alive. I am the Captain."
Lampedusa use two migrant vessels for their tours. First there's the Egyptian AlhadJ Djumaa, which means 'Wise man who has been on a pilgrimage.' Despite its modest size, it carried 282 migrants – 217 Eritreans and 65 Ethiopians – to Italy across dangerous waters. Nestled in between the life jackets and oil barrels you can still find the painted words: 'Road to freedom, way of peace.'
Hedir's story is more mysterious. She was picked up by the Italian coast guard in Sicily, and the only clue to her history is the name – 'thunder' or 'roar' in Arabic – and a pair of diving goggles abandoned onboard. As soon as they brought Hedir to Amsterdam, Lampedusa fitted her with an electric engine, and now she glides along the canals in silence.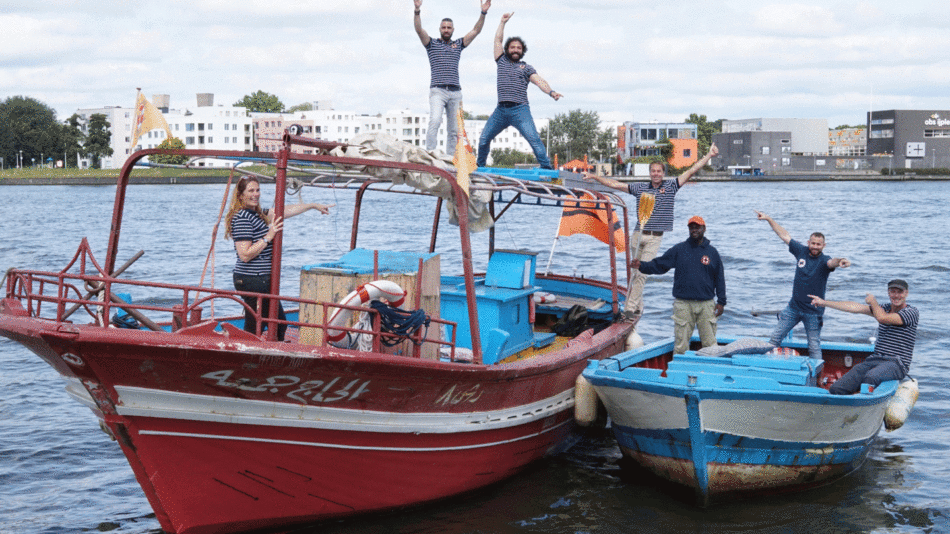 Image source:@Lampedusa
"I learned how to control my boat. I was on another boat once, but I didn't sail. This is for fun, that was to save my life. There is a big difference."
But while the boats themselves are fascinating, it's the crew who make this experience so special. These are migrants who have fled unspeakable horrors and dangers, but they approach each tour with joy, humour and a genuine love of Amsterdam. Trained by Lampedusa to navigate the canals, they speak of the strange contrast between their journey to Europe and getting back out on the water each day.
What Lampedusa is doing in Amsterdam is the perfect example of inclusive tourism. It's the kind of experience that enriches travellers and locals alike, supports marginalised groups, and helps us see the world through other people's eyes.
After all, isn't that what travel's all about?
Sound like your kind of travel? In 2023 you can experience Amsterdam's most colourful and inclusive canal cruise on our London to Budapest by Train trips.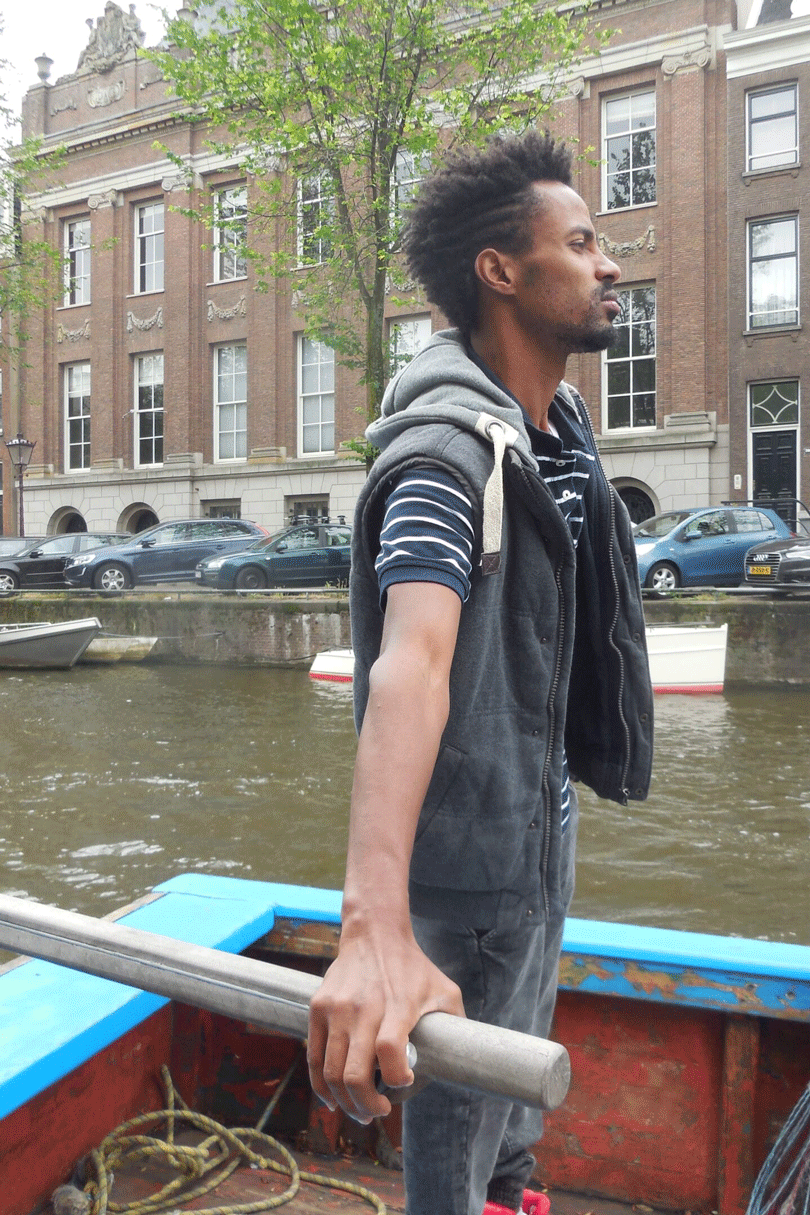 Image source:@Lampedusa