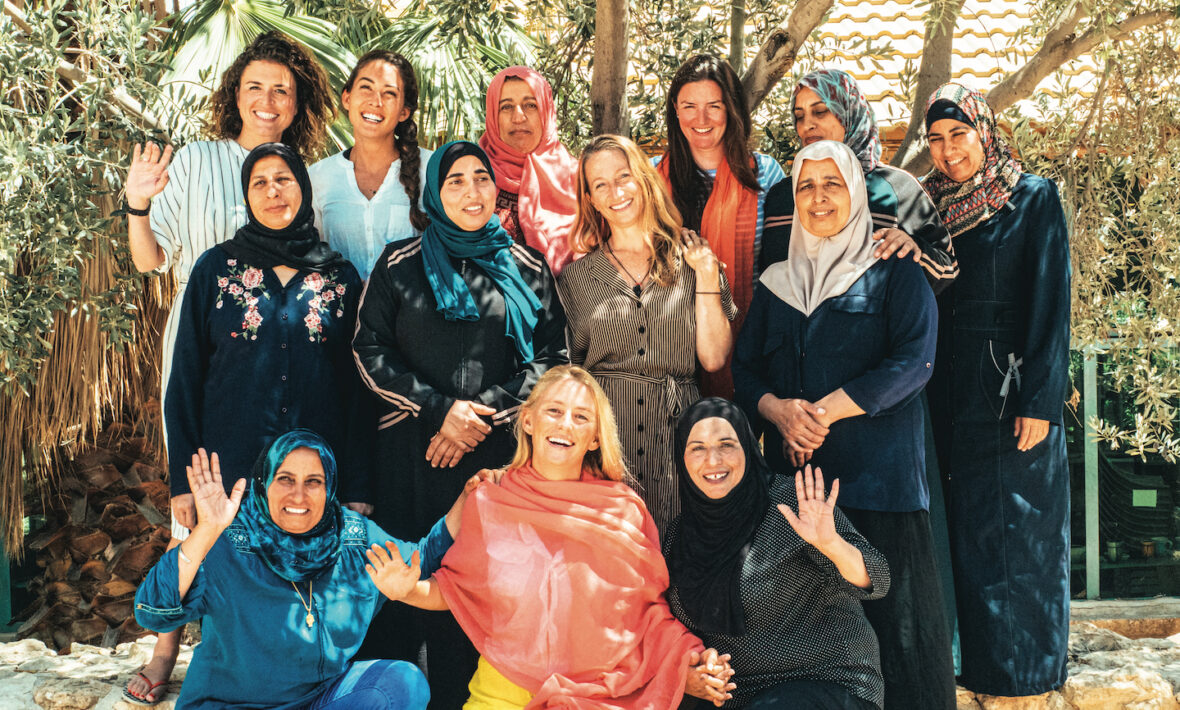 At six-two and Contiki, we stand for female empowerment and are proud that we support women every day through our trips and work culture (check out our Women of Contiki infographic, where we dug deeper into the stats within our brand). 
Plus, with more of us feeling a growing sense of responsibility and looking for deeper connections with the people and places we visit, Contiki are crafting their trips accordingly. Here are five Contiki Cares experiences run by or for women that we hope will inspire your next trip…
1. Ock Pop Tok, Laos
This artisanal social enterprise and shop was founded by two amazing women, Joanna Smith and Veomanee (Veo) Douangdala. Ock Pop Tok means 'East meets West' in Lao, and the centre is based on the principles of fair trade, ethical fashion and sustainable business practices. The small shop has now grown into one of the most important textile and artisanal centres in South East Asia with 78 employees. While travelling through Laos you'll have the chance to meet the women who work and try your hand at a little weaving too!
Experience it on: Cambodia and Laos Uncovered
View this post on Instagram
2. Iraq Al Amir Women's Cooperative, Jordan
One of our most powerful Contiki Cares experiences, this incredible project is based in Amman, Jordan. Focusing on helping local women become financially independent through learning handicraft skills such as pottery, the centre also encourages women to create goods to sell at the Cooperative. On the trip, you can visit the cooperative, share a meal with the women and learn about their lives and work.
Experience it on: Israel and Jordan Uncovered
3. Heart Parcels, New Zealand
Heart Parcels is a non-profit organisation co-founded by Parris Quinn – Contiki's 2019-20 Changemaker! With the support of her family, the initiative provides weekly hot meals, warm clothing, blankets and toiletries to the homeless community living on the streets in Wellington. On Contiki's New Zealand trips, you can visit a local Wellington cafe for one of Heart Parcels' infamous brownies (and a classic Flat White coffee). All proceeds from the brownies go towards feeding the homeless in Wellington, and you'll also have the option to volunteer in Parris' family kitchen.
Experience it on: Kiwiana Panorama
4. Eat My Cake, India
This little French bakery in Pondicherry was created and run by women, and is a super special initiative. Doing more than just selling delicious bakes, the cafe supports victims of domestic violence by employing local women and teaching them both baking techniques and business skills to help them become financially independent. On the Eternal India trip, you can visit the bakery, meet the women and sample all of the tasty treats, win-win!                                                                                                                 
Do it on: Eternal India
Image source:Contiki
5. Centro de Textiles Tradicionales del Cusco, Peru
Established by Andean weavers and their supporters, this non-profit organisation protects local indigenous artisans. Their work to preserve Cusqueñan textile traditions also supports 10 different weaving communities throughout the Cusco region by providing opportunities for education, training and a marketplace where the artisans can sell their produce. While travelling through Cusco, you'll get to visit the Centro, see the artisans at work and learn about the history of this ancient art.

Do it on: Peruvian Highlights 
 

 

 

View this post on Instagram