The coolest local transport you can experience with Contiki
Share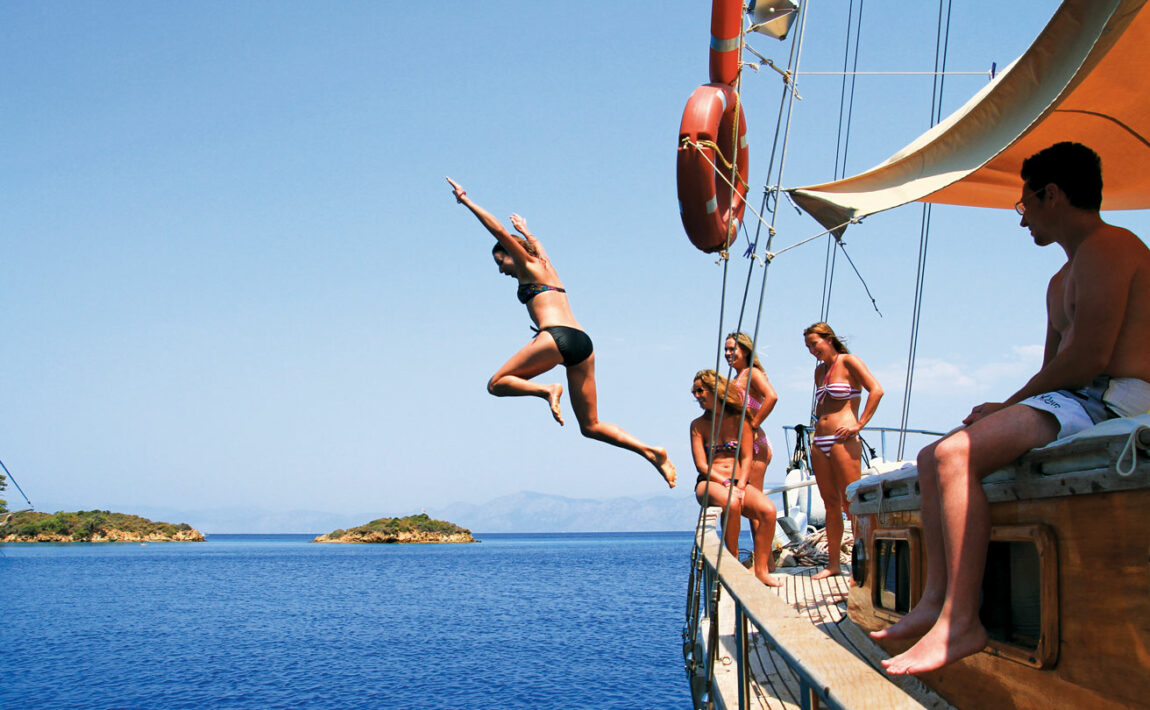 For some of us, travel's all about the where. Stumbling upon the bright lights of Shinjuku or the white heights of the Himalayas. For others, it's about the how. Sure, A is pretty and B blows your mind, but how did you move from one to the other? What's the horsepower on that thing? How was the view? 
Whether you're an all-out grease monkey or adrenaline junky, here are some of the coolest modes of transport you can take on Contiki trips across the world. (You know, to really gas up the old wanderlust engine.) 
A felucca boat on the Nile (Egypt)
Seeing the Great Pyramids of Giza IRL is a pretty tough experience to beat, but how does a 3-day cruise down Africa's longest river in a traditional Egyptian felucca boat sound? En-route, you'll call in at Aswan for the Unfinished Obelisk and the Temple of the Two Gods, plus Luxor for the Avenue of the Sphinxes.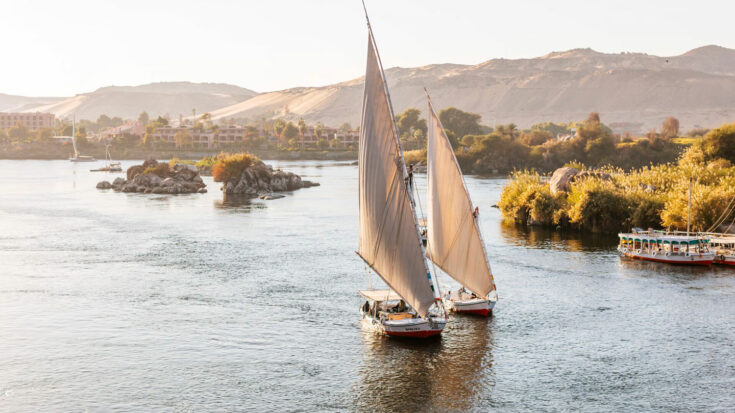 Traditional sailboat in the Adriatic Sea (Croatia)
What's better than the Croatian islands you know? The ones you don't know, obvs. On this trip, you'll dine, wine, rise and shine (for morning yoga) on a traditional sailboat. When you do set foot on land, it'll be to explore Croatia's hidden gems such as Rab Island and Cres – on two wheels with a professional cycling guide.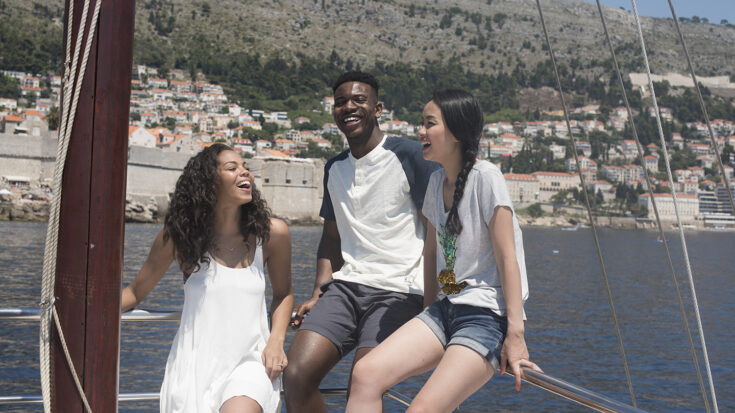 Horseback riding in Sno (Georgia)
The valleys, the woodlands, the mountains… and the cosy little villages nestled in between. On our Best of Georgia trip, you can choose to explore the wholesome Georgian countryside on foot or on horseback. Either way, you'll go to bed with plenty of fresh air in your lungs.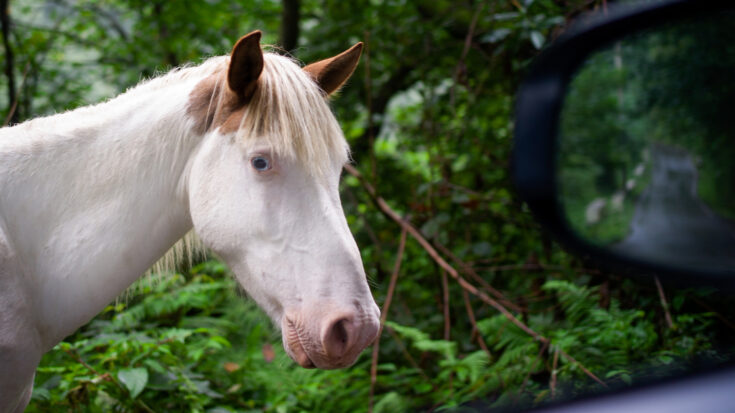 White water rafting in Tena (Ecuador)
After exploring the luscious jungles of Quito, it's off to Tena to sing with the hummingbirds and take to the river for some white water rafting. Watch out for vibrant hilltop scenery as you row with your Contiki crew.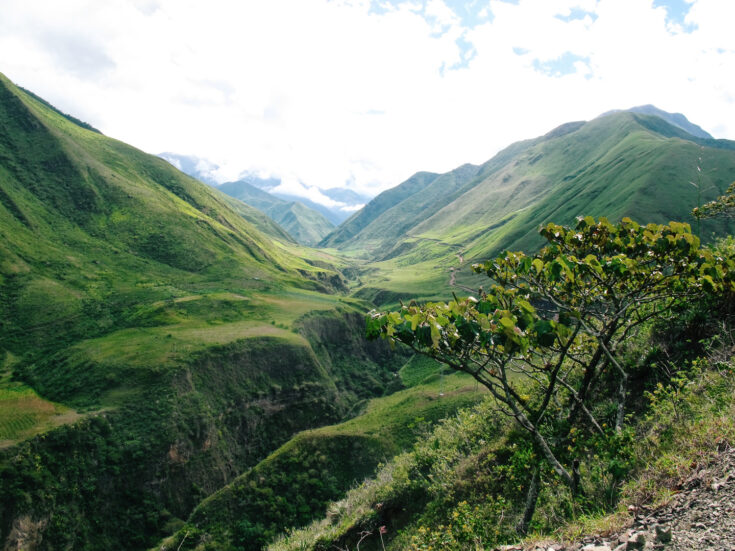 Quad biking at sunset in Siem Reap (Cambodia)
Start the day in true spiritual style, with a tour of Cambodia's three iconic Buddhist temples – Angkor Wat, Angkor Thom and Ta Prohm. And with a head full of inspiration and awe, you'll spend the evening on a quad bike soaking up the sights and sounds of rural Cambodia. Just picture those country roads after sunset.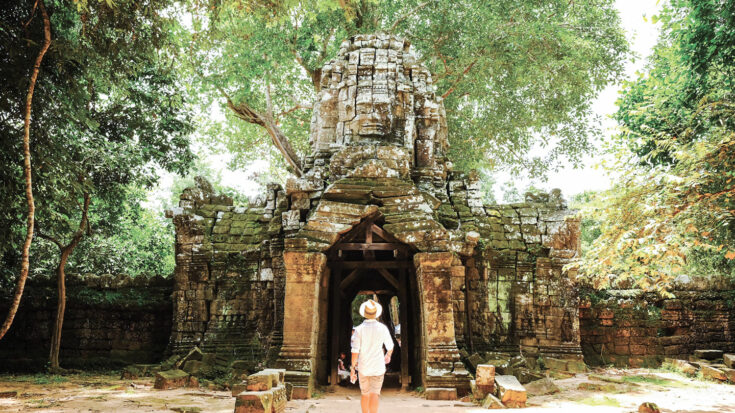 Bullet Train from Tokyo to Kyoto (Japan)
How else would you want to travel between one of the world's most futuristic cities and Japan's cultural capital? There are 230 miles between the two, but the bullet train gets you there in just over 2 hours.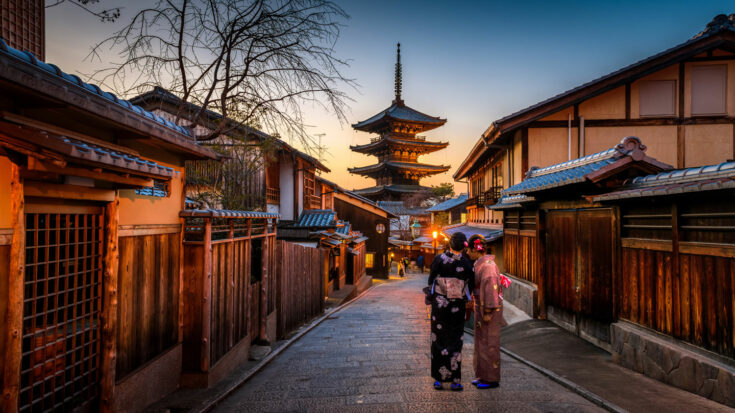 Rickshaw or Tuk Tuk rides in Bangkok (Thailand)
Tuk Tuks bring you all the convenience of taking the bus, with extra bike-ride breeze. There's loads to see and do in Bangkok, so this authentic way of zipping from one iconic attraction to the other is a true lifesaver.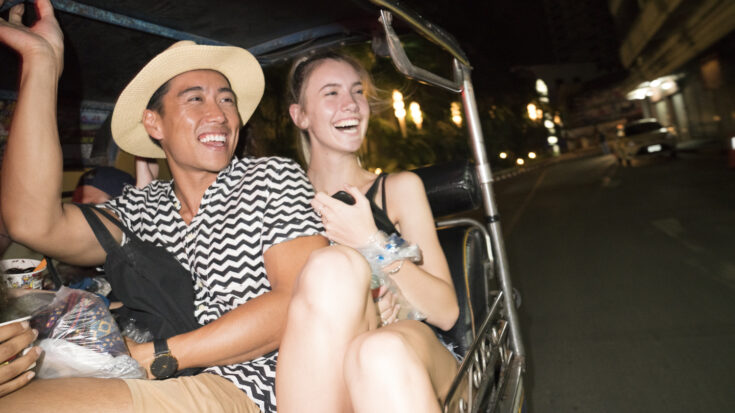 Jeep and canoe through Chitwan National Park (Nepal)
Chitwan National Park is one of the world's finest. Home to peacocks, deer, monkeys, sloth bears, elephants, rhinos and most majestic of all, Bengal tigers. And with Contiki you get to explore the entire ecosystem – by land and by water. Canoeing with the crocs, anyone?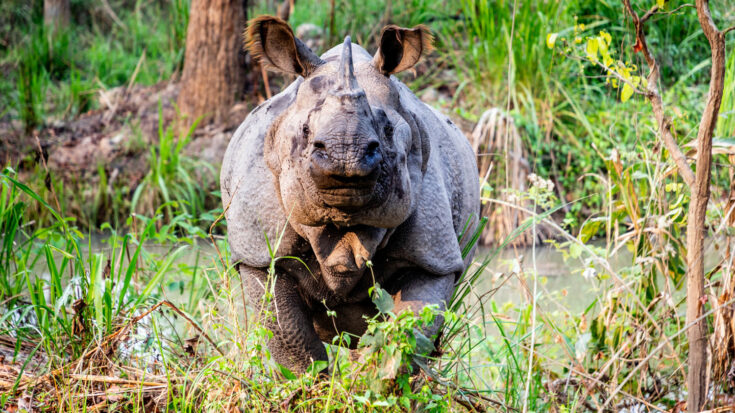 Helicopter over Victoria Falls (Zimbabwe)
Victoria Falls and Chobe Safari Park. On the same day. A walking safari, an afternoon game drive, where you'll see elephants, rhinos, lions, leopards and hyenas. But the best part ain't the mammals… It's the bird's eye view you'll enjoy on your Falls helicopter flight.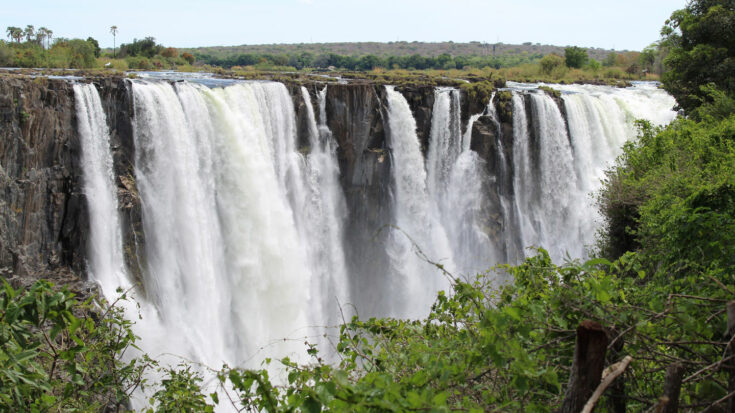 A digger in Las Vegas (USA)
Driving a digger in Las Vegas. A statement that needs more explanation and no more explanation at the same time. But it's true, at 'Dig This', you'll get the chance to bulldoze, dig and smash to your heart's content.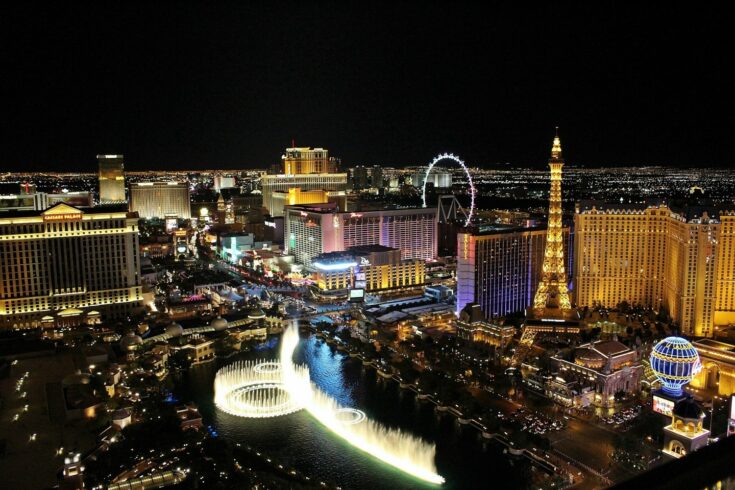 Drop-top 4×4 on the Salt Flats (Bolivia)
How to describe the Salar de Uyuni? Well, it's a huge landscape… made of salt. It's the most Star Wars setting on Planet Earth. And you'll have plenty of time to pose for every type of pic you can think of – both on foot and from the back seat of your cosy drop-top 4×4.