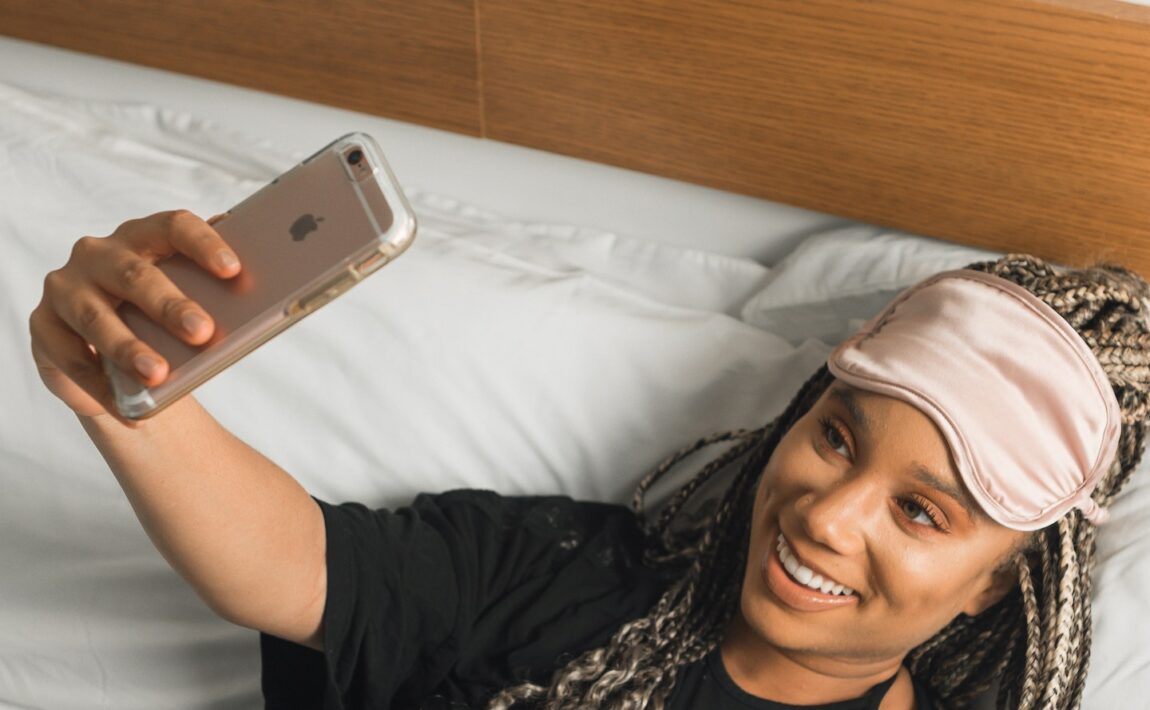 The dating game can be confusing enough, without the added pressures of a global pandemic. So, what effect has lockdown had on our relationships and dating life? From those of us navigating long distance relationships to partners staying home together; those of us isolating alone to those of us turning to dating apps – it's been a rollercoaster ride. #CoronaCoaster. 
To find out more about how Covid-19 has changed the way we go looking for romance, we spoke to Melissa Hobley, CMO of OkCupid, in our latest podcast bonus series – Out of Office: Unusual Circumstance. She gives the lowdown on the future of dating and shares her tips for finding love, virtually or otherwise! We also asked YOU, our social audience, about your relationship and dating experiences during Covid-19. Here, we share the realities from both sides…
Dating during lockdown – the reality
So, what's happening right now in the world of online dating? "It's a fascinating time to be single and on dating apps!" says Melissa. "We have millions of users on OkCupid around the world of all sexualities and interestingly, as a city started to go into lockdown, what happened is the opposite of what people might predict. Engagement on OkCupid shot up and would go through the roof, more and more people joined and more people started swiping and sending messages. We actually crashed the app a few times!"
"People were coming to us, to help them feel more connected. If you're single in a city, you need those touch points, right? It became incredibly important for people to feel part of something and dating apps helped make that happen."
94% of OkCupid users still wanted to date during lockdown and so the app responded by offering more virtual dating features. Similarly, there were over 3 billion swipes on Tinder on March 29 as the world began to lock down – more than any other day in the app's history – while Bumble had 16% more messages globally during the last week of April compared to pre-lockdown.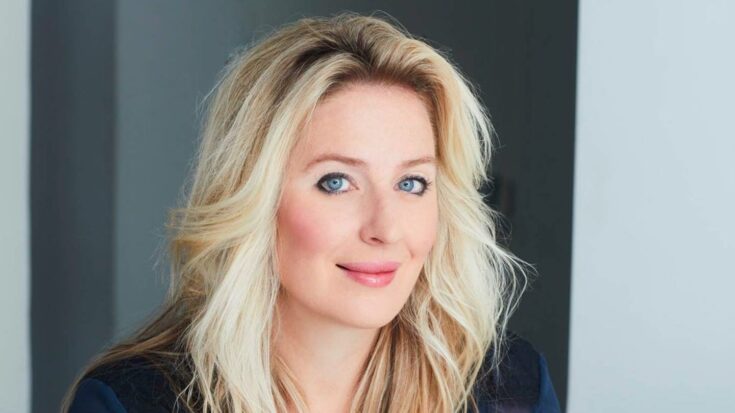 Image source:Melissa Hobley – CMO at OkCupid
When we asked you on Contiki's social channels the story ran deeper. 38% of you wanted to continue on with the app-based romance, with 62% opting out during the pandemic – calling it a "confusing", "scary" and "unpredictable" time. However some of you shared your stories of matching during lockdown, including Contiki ambassador @AllyPerpick who embraced the long distance challenge – "I matched online with a guy in Denmark! I'm in Toronto – we're gonna meet up after covid!" 
Traveller @LouisaFlach also started a relationship during lockdown. "I obviously haven't been with my boyfriend that long yet, but we matched on Tinder when the restrictions in Sydney were quite strict. We started talking every day but even if we'd wanted to go on a date, we couldn't go anywhere! When things started opening up again, we went on our first face-to-face date and now, we've decided to make it official!"
Covid-19: the relationship test none of us asked for
For those of us in relationships, it may have been a bumpy road too. You told us this time has been "frustrating" with "dozens of hours of FaceTime" for couples trying to make it work long distance, and different struggles for people living in close quarters together – from keeping the romance alive to finding space away from each other.
Perth-based @taylorheinjus told us that she's been separated from her boyfriend who lives in the UK. "I've been doing long distance with him for five months, and he's stuck in the UK indefinitely." While @aviiiana is living life without her partner, too: "I can't see my fiancé – he's from another continent, so lockdown sucks immensely." 
But looking on the bright side Melissa has seen some beautiful stories of connection via apps such as OkCupid as people start to raise the bar with online dates. "A couple in London did a virtual tour of the Louvre – they could basically walk through the halls of the most famous art museum in the world on a date, all from their couch. 
"One guy delivered his date their favourite pizza via a drone to their balcony in New York, while one person walked to someone's front door to say hello face-to-face, in a giant orb! This time has forced people to slow down and get to know each other before meeting in person and that's a beautiful thing, we think the romance and creativity are going to stick around!"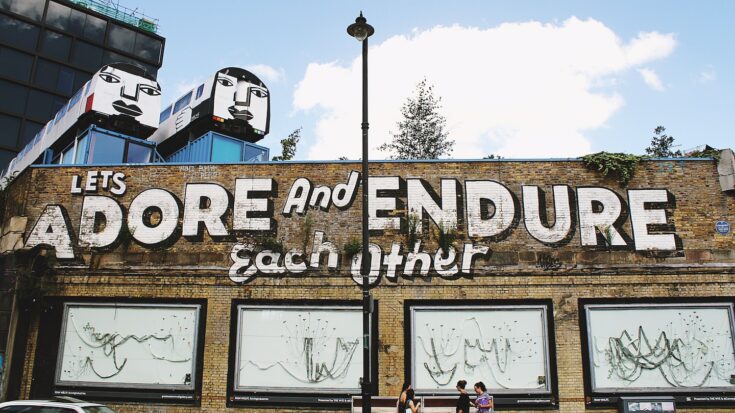 Image source:Toa Heftiba / Unsplash
The rise and rise of virtual dating
OkCupid predicts virtual dates are here to stay, with women in particular taking advantage of online platforms during the pandemic and new functions such as video chats popping up on apps. But when it came to our audience, it seems a few more of you need to warm up to the idea with only 33% up for trying virtual dating, but more of you open to trying a long distance relationship for the first time. Watch this space!