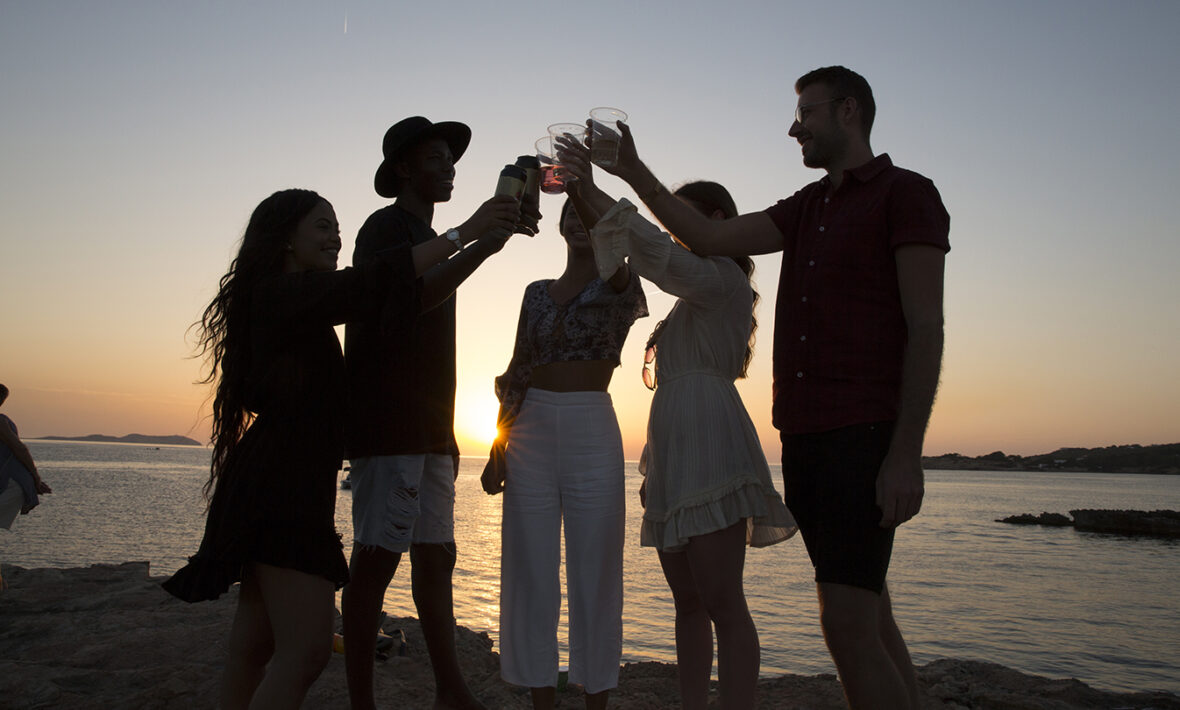 If you've ever done a Contiki tour through Europe then you know that some of the best memories you'll ever have aren't just from sightseeing iconic landmarks or immersing yourself in foreign food and culture. Living it up with some of the best people you'll ever meet at these unforgettable parties is what makes your Europe Contiki one of the best things you'll ever do in your entire life.
P Party in the Contiki Chateau
The most amazing accommodation you'll have on tour is at the beautiful Château in the French wine region. It's all picnics with a view, wineries and relaxing poolside by day, dressing up in crazy costumes and partying in an underground cellar by night. The dress code is anything beginning with the letter P; which can produce some pretty hilarious results when you're unprepared for this like my group was, and you have to resort to any random thing you can get your hands on to pull something together last minute.
Just don't put temporary tattoos on your face like I did or you'll be getting some strange looks from the French the following day after you've had too much fun (and wine) to remember to scrub them off.
RELATED: WATCH: THE ULTIMATE CHATEAU HOUSE PARTY
Toga party in Greece
The most difficult thing you'll need to accomplish while on tour is making an acceptable toga out of nothing but a bedsheet, and then hoping to god you've tied it tight enough to not come unravelling as you're tearing it up on the dancefloor. The toga party on the Greek island of Corfu is an amazing night spent making memories with your Contiki family and partying hard – Greek style. Or in my experience: ending in a spontaneous late night swim in the ocean across from our hotel. Whatever you do, it's sure to be a night you'll never forget.
Whiteboard party in Rome
You know on your last day at school when you get all your friends to write nice, neat messages all over your school uniform which you keep as a lovely memento? The Whiteboard Party in Rome is just like that only you're wearing cheap I LOVE ROME souvenir t-shirts, in a hot & sweaty nightclub environment, and the messages are colourful scribbles of in-jokes and sayings by your group. Or if you're unlucky like me, the night will end in moustaches & Harry Potter scars drawn on your face instead.
Masquerade party in Venice
If there's one thing you'll find as you walk the streets of Venice, its masks. Venetian masks make for beautiful and cheap souvenirs to take back home, but even better – it's a reason to throw another themed party! All you need is for your whole group to buy a mask each and turn up at your on-site party night wearing it and you have yourself a Masquerade party. TIP: if you have someone on tour who looks similar to you then buy identical masks and dress the same. It makes for a fun night of mischief, trust me…
RELATED: THE BEST PLACES IN THE WORLD TO PARTY IN YOUR 20'S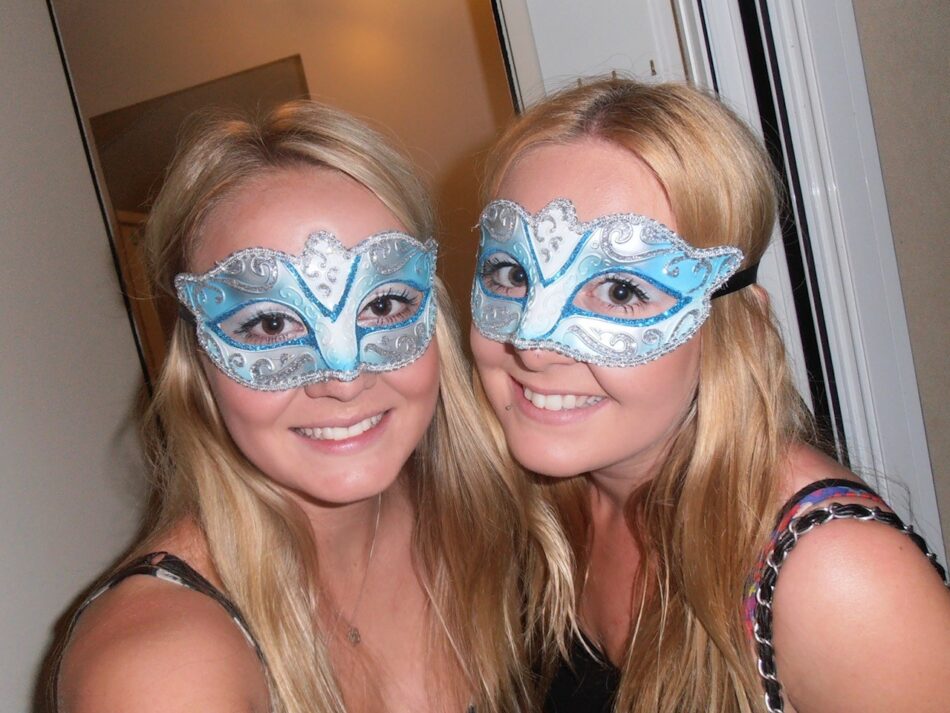 Tight, white & bright party in Austria
It doesn't get much better than the beautiful, picturesque landscape of the Austrian Tyrol; but when you're staying in a rural village in the middle of the mountain region, there aren't many options when it comes to night-life. Contiki have you covered though, as they hold another epic party night that requires you to dig up whatever you can from your suitcase that is 'tight, white or bright'.
The room becomes a sea of colour with teeth, clothes and body paint glowing from the ultraviolet light like a full-moon party, and the night unfolds with dancing, Battle of the Sexes games and more crazy antics. You'll be in for a wild night.
Have you had a life-changing experience on a Contiki? Share your stories with us here and you could see your work published on six-two…