With such diverse landscapes and so many must-see destinations, how do you know where to start when travelling to Australia? Allow us to make a case for Magnetic Island, a stunning isle off the coast of Queensland with captivating coastlines and gum trees teeming with lazy koala bears.
You can visit a Turtle Hospital
Your gateway to Magnetic Island is Townsville where you can visit a Turtle Hospital at the Reef HQ aquarium and education experience, where you can see a dazzling rainbow of corals and tropical fish and meet the volunteers who are doing their bit to save the Great Barrier Reef. Learn all about the friendly faces you can see under the waves and how this group are supporting the turtle population. 
Image source:Reed HQ
There are gorgeous coastal trails
Magnetic Island is exactly the sort of place you want to explore. You can spend plenty of time walking around the island, admiring the view and checking out the Palm Island Group as well as the WWI fortifications.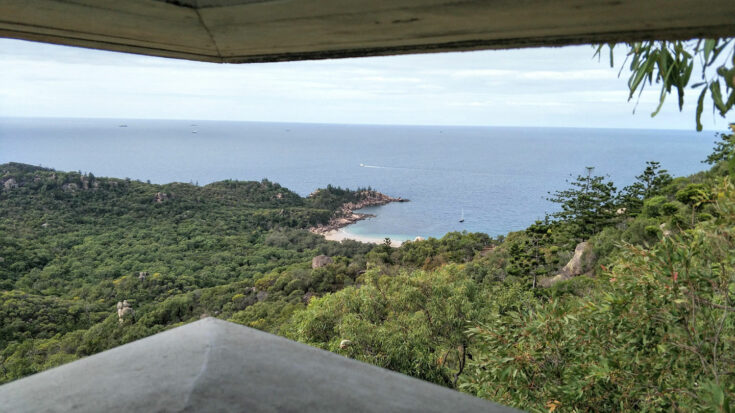 Image source:Contiki
Enjoy all the watersports
It is an island after all so you'd be crazy to pass up the chance to get in the water! Whether you're a stand up paddle boarder, a snorkelling fiend, a keen kayaker or into the thrills of a jet ski, there is something here for you! Those bright turquoise waters are calling your name.
Image source:Kat McGetrick
The sunsets are unreal
The evenings on Magnetic Island are breathtaking. On Contiki you can enjoy some champagne (which is the classy way to watch the sunset) and watch the sunset over the bay in its gorgeous golds and pinks. 
Say hello to rock wallabies
Kangaroos are cute but imagine a tiny version – extra cute! At dusk you can meet Magnetic Island's resident Rock Wallabies and have a chance to feed them their dinner. These guys are super friendly!
Image source:Gilles Rolland-Monnet
Get up close and personal with Koalas
Dreaming of a koala selfie? You can do it on Magnetic Island! Meet cute Koalas and learn all about them at the Bungalow Bay Koala Village, where all proceeds go back into Koala protection. You can also spot native koalas alongside WWII fortifications on the Fort Walk. 
Go for a blissful swim
Well, you are on an island! Head to Horseshoe Bay and alternate between splashing in the azure waters and relaxing on the beach, all while listening to the ocean lapping the shore.
Image source:Contiki
Want to experience Magnetic Island for yourself? Head there on Contiki's North Queensland Adventure trip now.