If you're struggling with your mental health (like so many of us do), we recommend talking to someone such as a professional or a friend. However, with the meteoric rise of mental health apps, many people are reaping the benefits from things like online therapy, guided meditations and gratitude apps. The added benefit is that people can use these wherever they are in the world, making them especially useful for keen travellers.
 Although they're no substitute for health care, there are some that can help support a happier, more mentally resilient you. Not sure where to start? We've found seven of the latest mental health apps to help you kickstart healthier habits on the go. Even though travelling in itself promotes emotional and psychological well-being, using one of these apps will definitely improve your mental stability and enhance your coping mechanisms.
1. Mind Shift
Mind Shift is a genius mental wellness app designed specifically with young adults in mind. Specialising in managing anxiety, Mind Shift encourages the acknowledgement of your feeling and then offers tips around changing your mindset. In the app there's a thought journal to track your emotions, cognitive behavioural therapy-based tools and coping cards.
Price: Free
2. Insight Timer
Insight Timer has the largest free library of guided meditations of any app. Thousands of meditation, manifestations and sleep aids are all in one place, these promote mental wellness and give you space for some clarity and peace. There's guided or unguided meditation and even courses you can do to bring more balance into your life. 
Price: Free with subscription upgrades 
3. Moodfit
Rated the Best Overall Mental Health App of 2019 by verywellmind, Moodfit is the ultimate mood tracker. It allows you to map your daily mood and then view it on a calendar so you can spot patterns and take advantage of the in-app tools to combat different negative feelings. You can also set recurring reminders to practice gratitude and mindfulness (two proven methods of improving mental wellness). 
Price: Free
Image source:Brooke Cagle
4. Talkspace
Talkspace allows you to access online therapists directly from your phone. This is a great way to get mental health therapy while traveling, even if you're stretched for time or money. You can reach out to thousands of trained professionals and get convenient and affordable help for various mental health issues via text, audio and video.
Price: Free with subscription upgrades
5. What's Up 
What's Up uses Cognitive Behavioural Therapy (CBT) and Acceptance Commitment Therapy (ACT) methods to help manage feelings of anxiety, depression and stress. It includes a habit tracker that sets you up for accountability and insight around behaviours. There are a lot of great features on this free mental health app, including the 'Catastrophe Scale' that allows you to rate your current problem and put it into perspective. 
Price: Free 
6. notOK
The notOK app gives you the ability to get immediate support from your friends, family or peer network. Developed by two teenage siblings, the app has a large red button that can be pressed to alert your pre-selected list of up to five trusted supporters that you need help. The app will then send your GPS coordinates and a request for assistance. It's especially useful for PTSD sufferers and those with mental health issues that can have a sudden onset. The fact that it's super easy to use and also the fact that it's been developed by a couple of teenagers makes it a top contender on the list of best mental health apps for teens.
Price: Free 
7. Ten Percent Happier
From Dan Harris, the author of 10% Happier, the premise of this app is that small actions can result in a shift in happiness. Just 10% difference is enough and feels achievable thanks to the Ten Percent Happier app with over 500 guided meditations around sleep, parenting, anxiety and so much more. Grounded in practicality, it's suitable for beginners to mindfulness and experts. 
Price: Free with subscription upgrades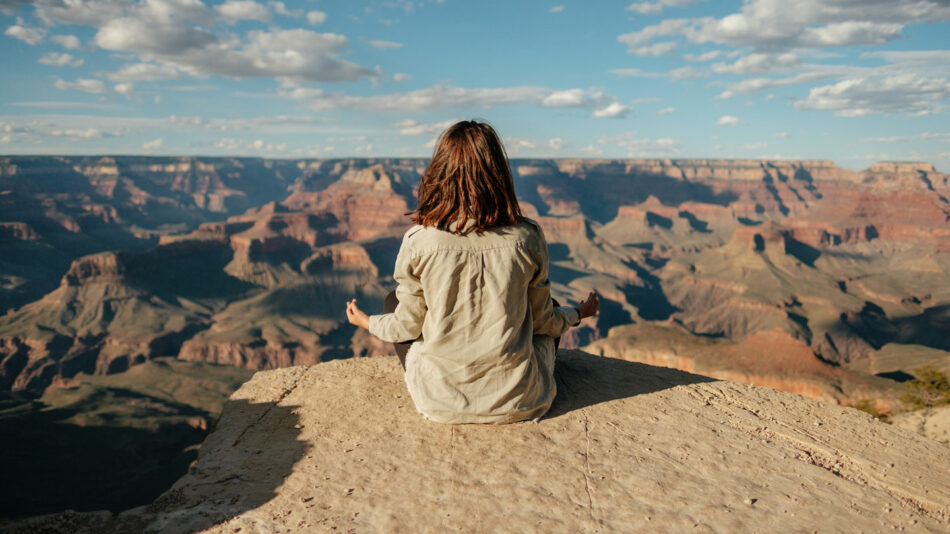 Image source:Matteo Di Iorio