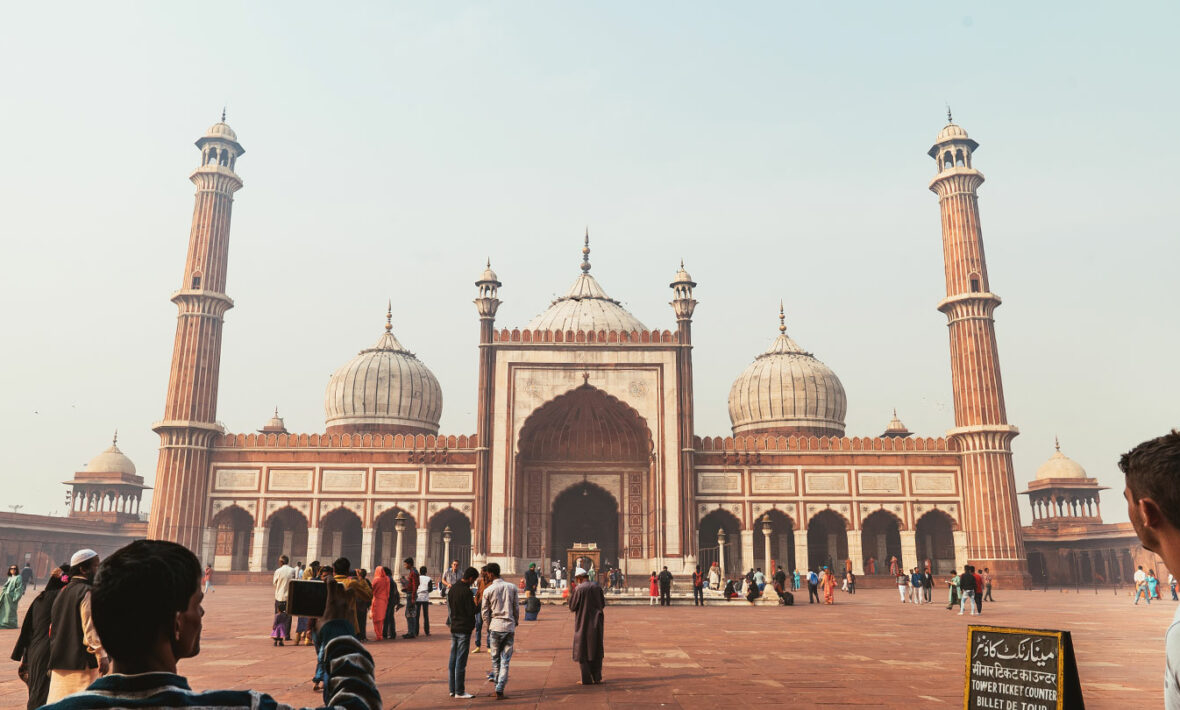 Ah, India. Where to begin? Is there a country in Asia (or on earth) that astonishes the senses more? Visiting India is always a blazing riot of colour, spirituality, epic landscapes and surprising flavours that sear themselves into your memory long after you've left. From the Golden Temple of Amritsar to the sweeping Himalayan hills of Himachal Pradesh, this place packs in so much diversity, it can be tough to know where to start an adventure. So, whether you're a foodie, outdoor-lover or beach bum (or all 3), here's our guide to the best places to visit in India.
Jaipur
What's not to love about Jaipur? This city is full of sights, sounds and tastes that will leave you feeling like you've been transported back in time (in a good way). What makes Jaipur it one of the best places to visit in India? Mostly its rich history and sizzling culture. The food is fantastic, obviously, a rich Rajasthani cuisine featuring plenty of ghee and dhaal. But there are also endless markets filled with ornate handicrafts and antiques, as well as festivals throughout the year that give visitors a chance to experience Indian culture at its most authentic. (Plus, you can usually find some pretty great deals on flights).
Tip: If you're looking for a more peaceful encounter with Rajasthani, Udaipur, its former capital, is set around beautiful artificial lakes and is home to eye-popping palaces and peacock mosaics.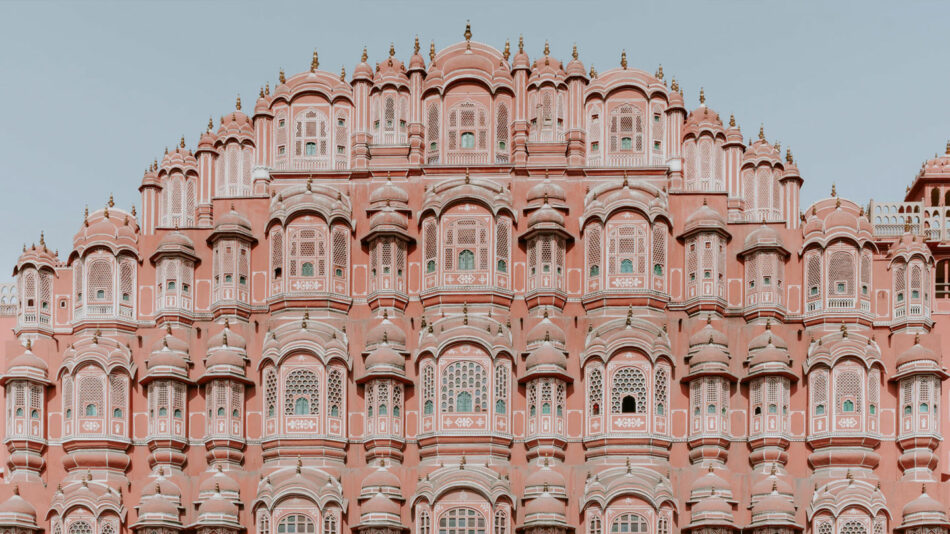 Kolkata
Kolkata, formerly known as Calcutta (and before that, the City of Palaces, which is cooler in our opinion), is the capital and largest city of West Bengal. Located on the east bank of the Hooghly River about 100 miles (160 km) north-east of Chennai (Madras), it's a major cultural centre and business hub.
Kolkata has been home to some pretty important people, too. (Rabindranath Tagore, Netaji Subhas Chandra Bose and Mother Teresa, to name a few). And the city has played an important role in Indian industries like textiles, coal mining and heavy engineering. This has earned it the title "the Manchester of India," but we think that doesn't do credit to the unique culture and heritage that makes this one of the best places to visit in India. Kolkata has heaps of tourist attractions including museums and art galleries, as well as a tantalising cuisine that includes influences from the Muslim communities who ruled here for 200 years.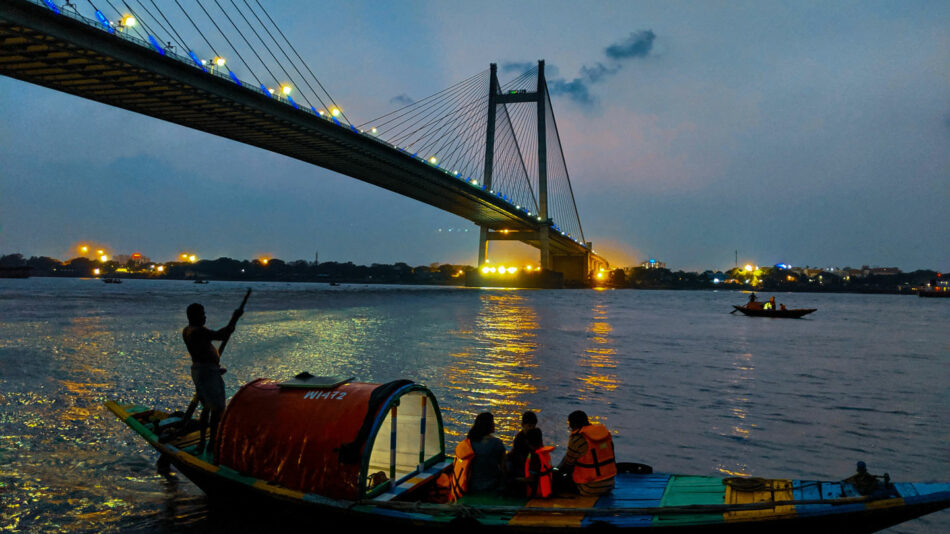 Mumbai
Mumbai is the capital of Maharashtra and serves as India's financial hub (as well as some of its most popular beaches, if that's more your thang, which we think it probably is).
Millions visit Mumbai from all over the world every year to experience its one-of-a-kind personality. Make sure to check out the Gateway Of India when you're there. This monument marks where Queen Victoria landed when she first arrived on Indian soil. But we're more interested in what it represents today: a place surrounded by lively restaurants and shops selling traditional Indian clothing—a great spot for finding local flavours and handcrafted goods. Make sure to try some Vada Pav street food when you're there!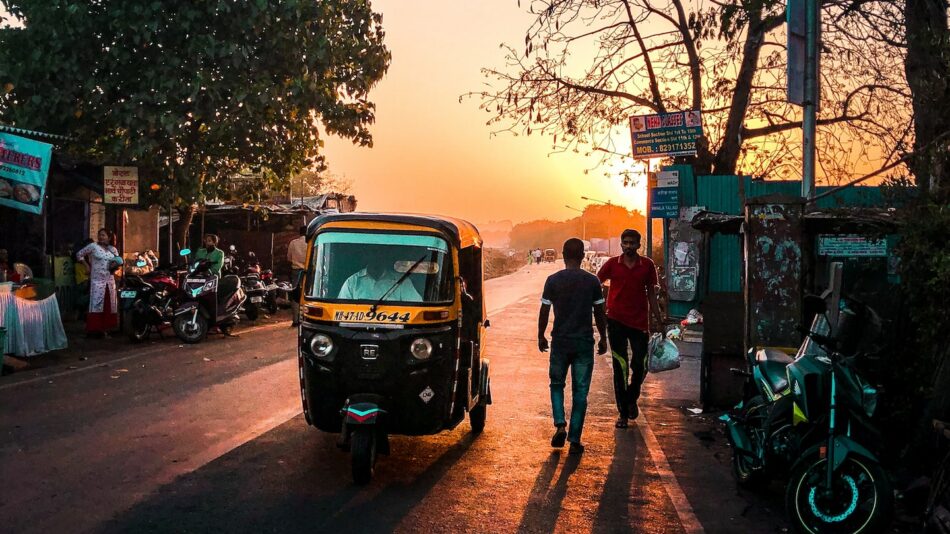 Kerala
Kerala is a state in southern India nestled on the stunning Malabar Coast, gateway to the glittering Arabian Sea. The state has a population of nearly 35 million(!) people, and is famed for its backwaters, beaches and – in contrast to the India's Thar Desert – plenty of tropical greenery. It's also one of India's most popular tourist destinations, welcoming more than 2 million visitors each year from all over the world. And when you get face-to-face with all that natural beauty – from waterfalls to beaches, tea gardens to National Parks – you'll soon understand why.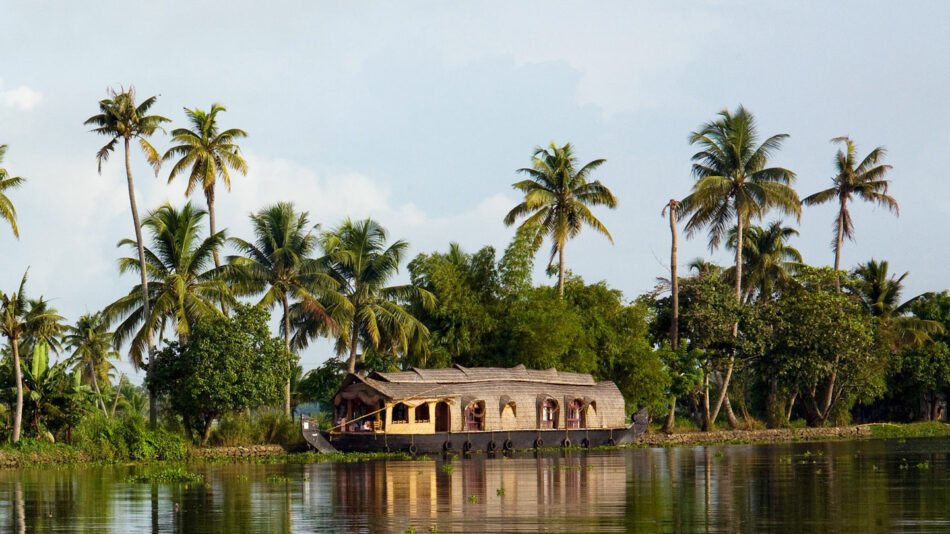 Goa
Goa is one of the most popular tourist destinations in India, famed for its beaches and sizzling Goan cuisine. If you're looking to get in touch with your spiritual or active sides, it boasts heaps of Buddhist monasteries, temples and churches, as well as Ayurvedic treatments, yoga retreats, paragliding schools and scuba diving centers. Basically, if you're up for a bit of everything, this place has got it Goaing on.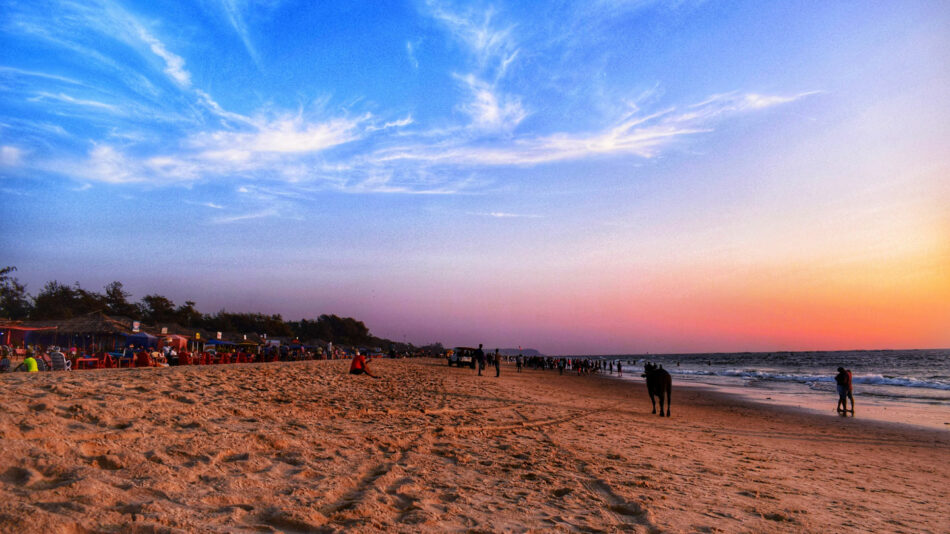 Delhi
Delhi. The capital city of India and one of the oldest cities in the world. Today it's a lively tourist destination home to historical sites such as the Red Fort, Qutub Minar, Humayun's tomb and more. There's also Akshardham Temple complex that rivals Tamil Nadu, with its amazing architecture style representing traditional Hindu mythology, and the Lotus Temple which is dedicated to Bahai faith. But amongst all the UNESCO heritage sites, our fave thing to do in Delhi is to take a street food tour and get stuck into that delicious, rich cuisine: a mixture of Punjabi, Mughlai and North Indian influences.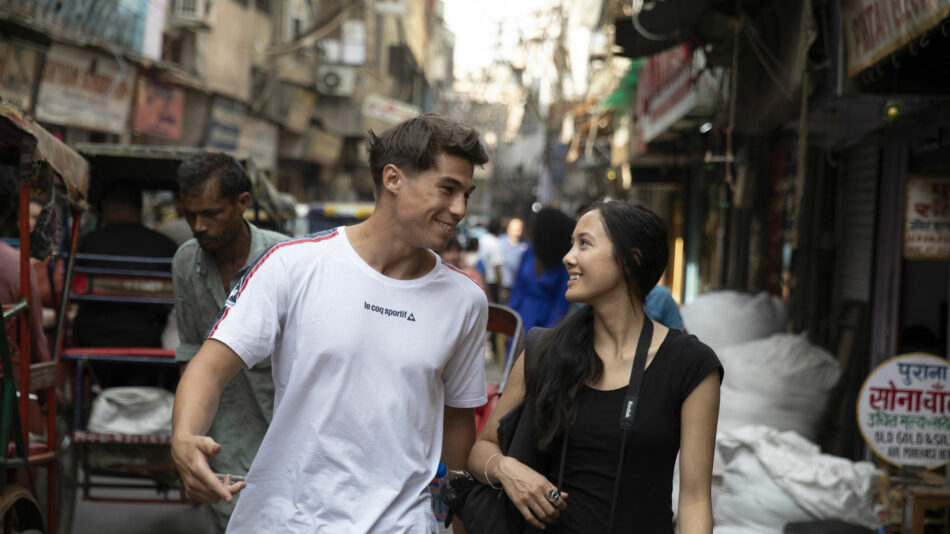 Coorg
Coorg (also known as Kodagu) is famed for its coffee plantations, sweeping landscapes, and rich cultural heritage. Make sure to check out the 17th Century Madikeri Fort, framed by two enormous stone elephants, as well as the spice plantations, home to the beautiful, cascading Abbey Falls. Word of warning: Coorg can get pretty wet in the winter months, but in the summer is perfect for hiking (or just relaxing on the beach).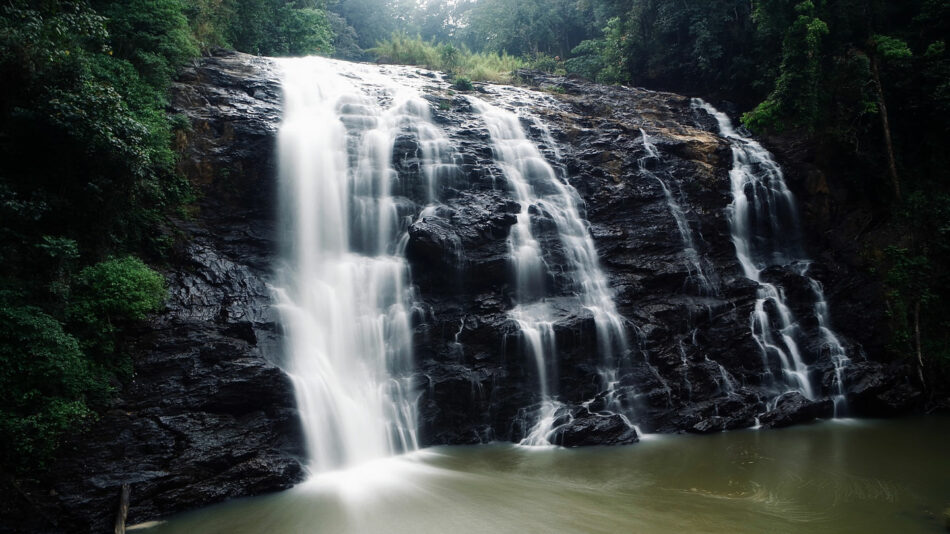 Agra
Agra, in the northern state of Uttar Pradesh, is known for its intricate hand-made carpets, but is also home to arguably India's most iconic sites: the Agra Fort and the Taj Mahal. The Taj Mahal is a spectacular ivory-white mausoleum, built by Mughal emperor Shah Jahan in memory of his wife Mumtaz Mahal. Unsurprisingly, this masterpiece of architectural innovation took 20-years to complete, and is famed for its harmonious symmetry and that unforgettable onion-shaped dome.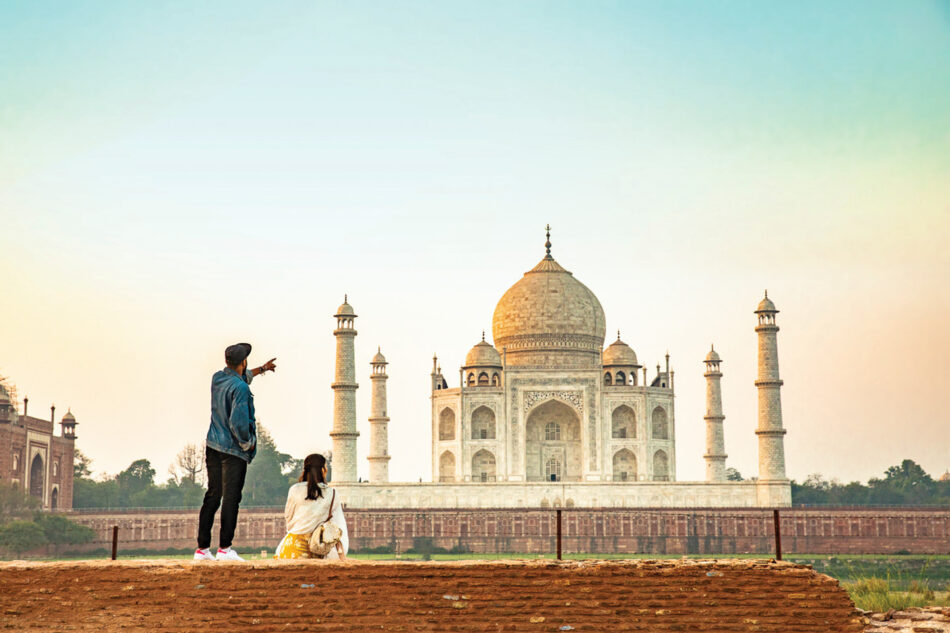 Jodphur
Jodhpur a city in Rajasthan, India, is known as the Blue City due to its unique buildings. Each home is constructed with plaster made from ground limestone and water mixed with blue pigments derived from flowers that grow around the city. This place may be small, but its sprawling centre looks like a watercolour painting, so it's definitely one of the best places to visit in India.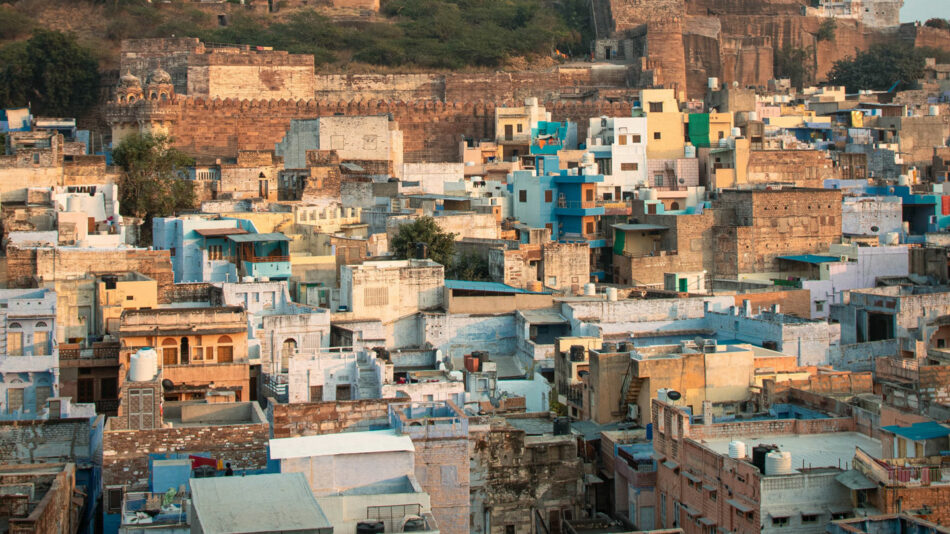 Himachal Pradesh
Himachal Pradesh is a northern Indian state nestled in the Himalayas. Home to the Dalai Lama, this place is heavily influenced by Tibetan customs, and is adorned with endless Buddhist temples and monasteries, as well as areas for hiking, climbing and skiing. If you're not looking to get the pulse racing too much, head year for the Tibetan New Year celebrations for a fascinating encounter with a colorful and spiritual culture.