In my 8 years of exploring the world, I've been to dozens of countries as a solo female traveller. In that time, I've discovered how different a travel experience can be depending on where I am, and how women are perceived in that area.
While most of the general rules apply, here are a few special tips I'd advise for women travelling to India…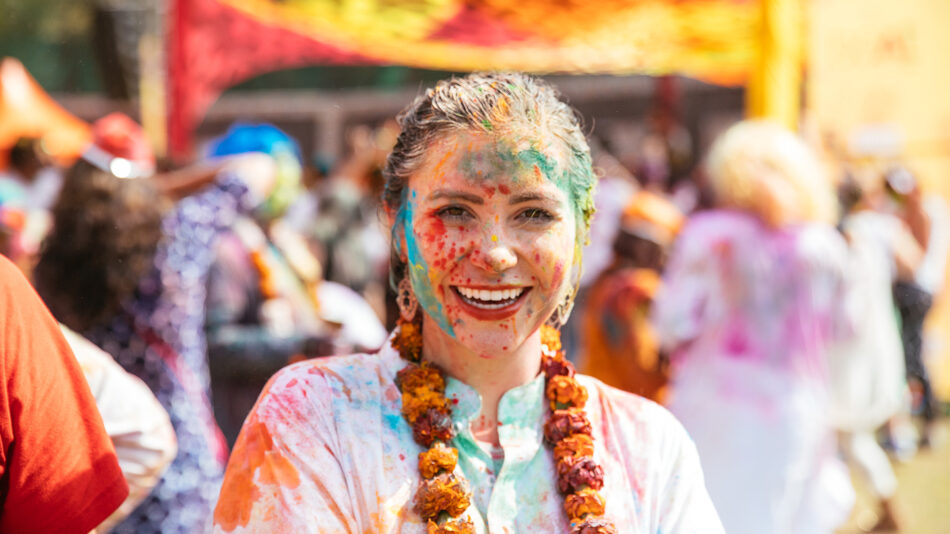 Not all regions in India are the same
It's important to note that India is a huge country and that customs and experiences for visitors vary. Agra, Delhi, and Jaipur in the north are much more conservative when it comes to dressing, whilst Mumbai and Pondicherry in the south are more relaxed, colourful and open with clothing. Essentially the further north you go, the more conservative you should dress, and you will see less women on the streets, working, and walking about. This is important to note because as a foreign female you will stand out more in the north and attract more attention than in the south.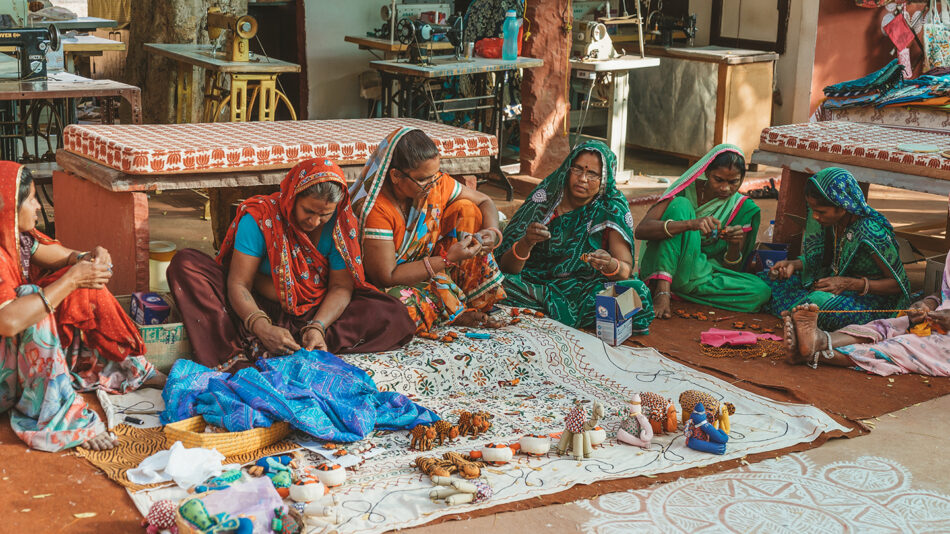 Guys will want to take photos of you
A lot of men will come up to you and ask to take selfies. Most of the time they're harmless, and it's typically because they want to show off to their friends that they met a foreigner, or are friends with one. However, because you cannot control what they do with those photos, or how they use them, they could say anything they want to their friends about you. This will happen a lot, but it's a personal choice if you want to agree to it. To feel more comfortable, you can agree to only groups of men, or you can limit and say one selfie, that's it.
At the Taj Mahal, as soon as I stopped for one selfie, I suddenly had a crowd around me. Everyone wants a photo whether it's men, women, kids, or entire families so be prepared, and don't be afraid to say no.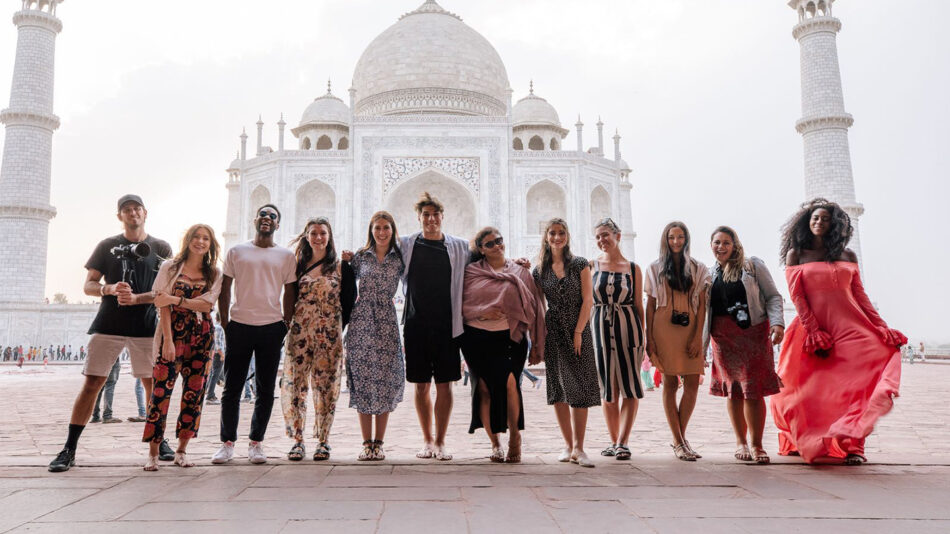 Learn about the cultural difference in India versus back home
I learnt a lot about how women are treated through my mission with The Travel Project, and the struggles they face in India. It's important to recognise that family structures, values and opportunities are very different for women. For example, in India it's rare for women to be working in certain professions which would be perfectly acceptable for women in other countries.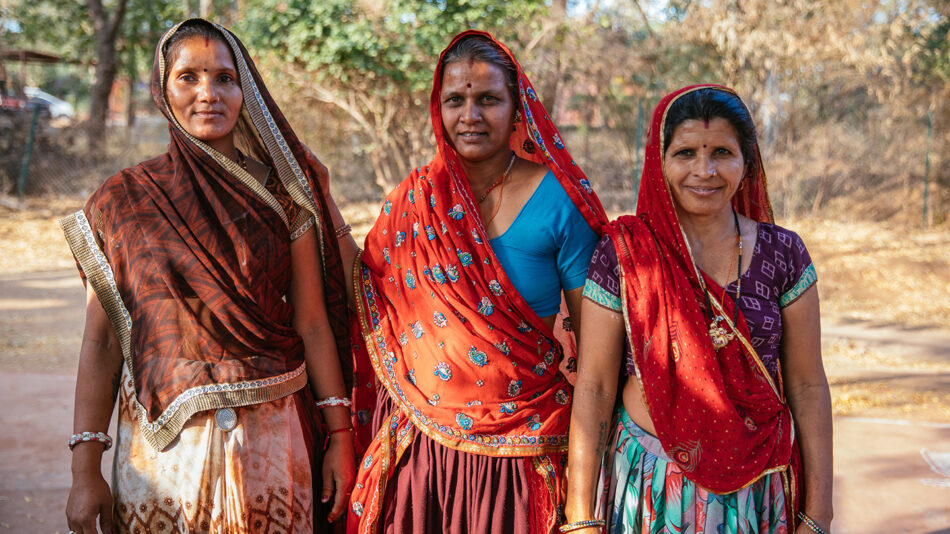 Arrange pick-ups to your hotel, the airport, etc
If you're on a tour with Contiki, then this will all be arranged for you and you won't have to worry about it. If you are on your own, plan ahead and make sure you arrange a safe way to get from the airport to your accommodation, or wherever you might be going. This is such a stress reliever!
Men will stare at you  
Being a vlogger, I'm used to people staring at me and wondering what I'm doing. But if you're not used to that, it can be a bit daunting. Again, in the north, women typically don't have the same freedom that we have back home. To see a woman travelling by herself is a strange sight, not to mention the fact that you look different and act different. You will stand out, and this will attract attention.
Most public transportation will have spaces just for women
Trains have specific cars for female passengers, and there are also buses designated for females. While this isn't true everywhere, in the big cities it is. As a female you can still ride with the men in the regular carriages, but it's good to know you have the option if you are feeling a bit worried. And if you're in Jaipur, be sure to check out the Pink City Rickshaw company; an all female initiative set up and run by women from the slums, that offers travellers rickshaw tours of the gorgeous pink city.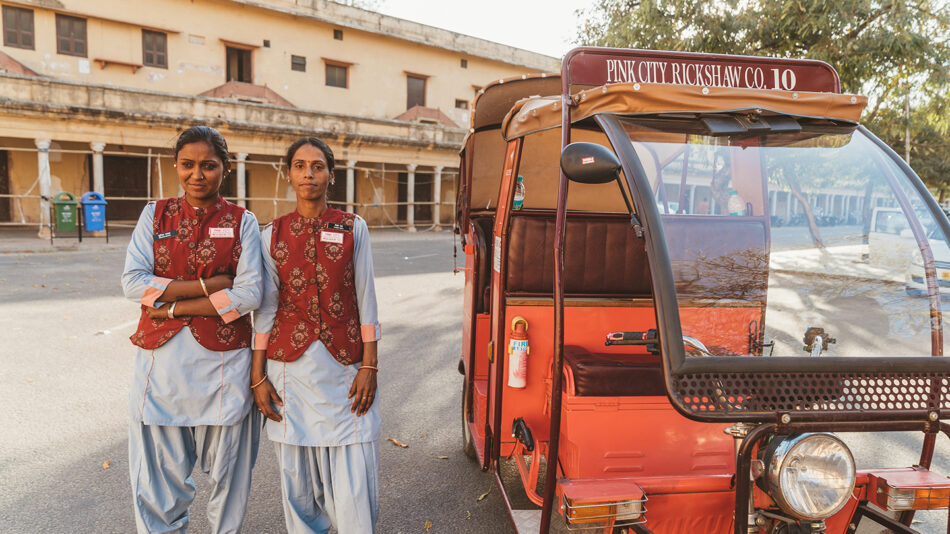 Be more cautious at night
This is true in every country. Try to avoid walking home when it's dark and definitely not if it's really late. When taking taxis, watch out for "friends of the driver" jumping into your car.
Book a tour
While it's totally possible to travel India solo as a female, if you are not feeling comfortable, hop on a Contiki. My Eternal India experience was absolutely wonderful and it's so much easier than planning everything yourself!
Want to see what Nadine got up to India when travelling as part of The Travel Project? Watch the video below:
https://www.facebook.com/Contiki/videos/vl.1006572939500974/10155402820713531/?type=1