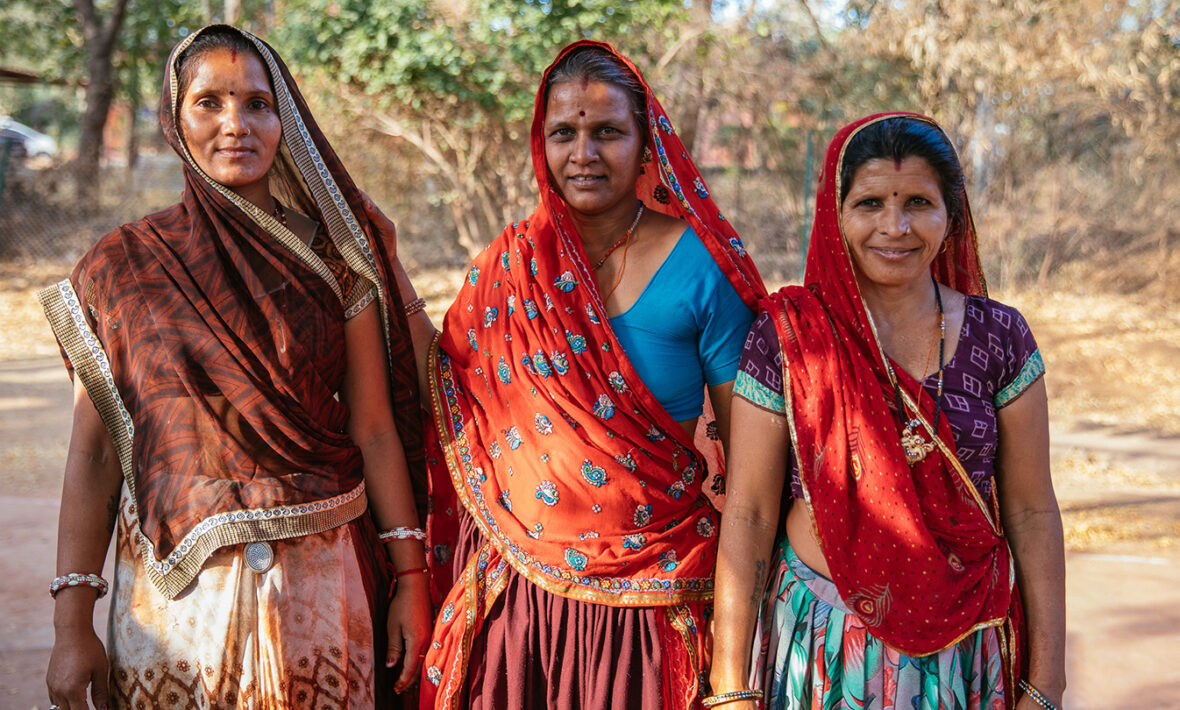 I've been traveling solo all around the world for a decade, teaching and encouraging other women to do the same. Throughout this period of time, India has always been the #1 country on my bucket list, it's vibrant sights, sounds, food, and exotic stories that of a traveller's dream.
So when the opportunity presented itself to travel India with Contiki for The Travel Project, it could not have been a better fit. The purpose of this trip? To meet women across the country who Contiki work with and support, and to shed a light on just some of the challenges the women of India face.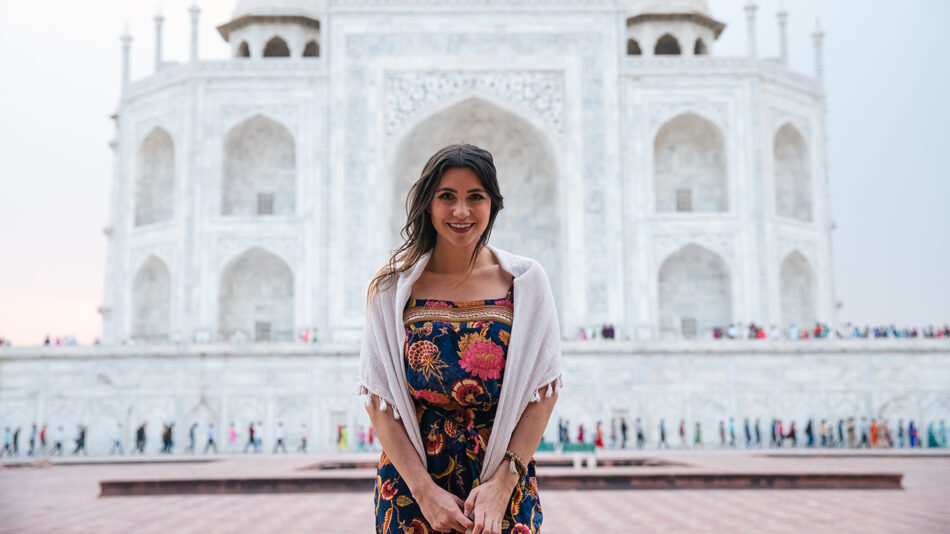 India is a country that despite its rapid development, still considers gender equality an after thought – an issue many women struggle and fight for every day. It's a country where child marriage, illiteracy, workplace discrimination, physical and emotional violence, and lack of education plague women.
But it's not all negative.
Divya Khandal
The first woman I met on my journey, was Divya Khandal. Divya lives in Ranthambore, home of the famous Bengal Tiger, and is the founder of the Dhonk Centre, a craft village that provides skills training and employment opportunities to women whose husbands were previously involved in the tiger poaching trade.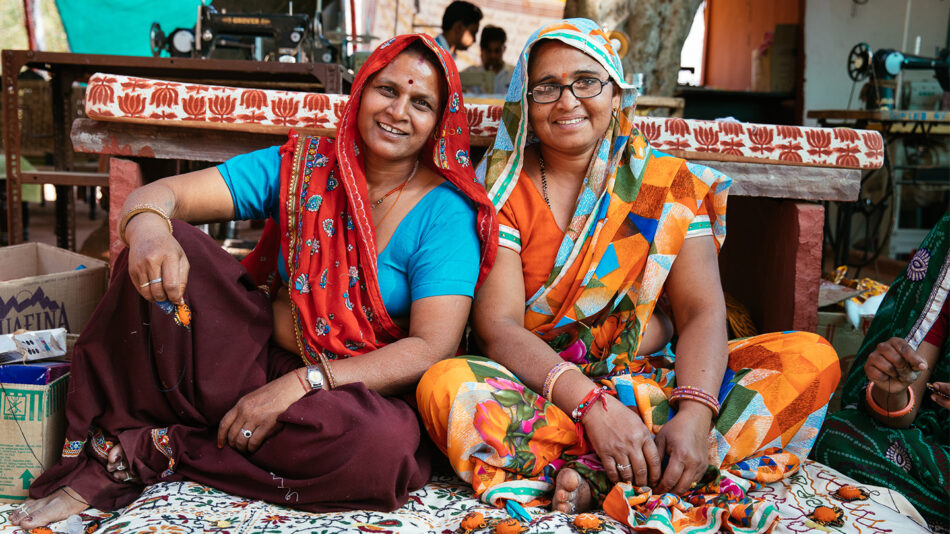 What started as a way to help the women suffering as a result of their husband's wrong doing, soon turned into a whole village affair. Divya has trained countless women and men, giving them the skills that now allow them to make an honest, sustainable living.
And it doesn't stop there. Divya has been so successful in her mission, she has now moved into micro financing with the profits of the centre. How does this work? It's as simple as this – any woman or man from the Dhonk community can get a no-questions-asked loan to help with whatever it is they are struggling with financially. Medical bills, education for their children, cooking pots, or simply just a bit more food. These are people that could not have qualified for traditional banking loans elsewhere, but from the success of the Dhonk Centre, Divya is able to provide this opportunity for them.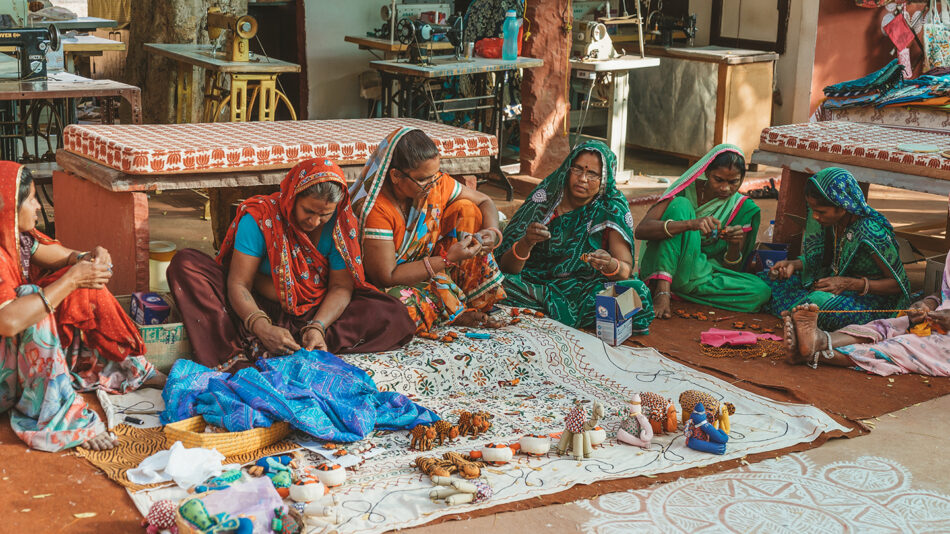 Diyva Kalwara
After Ranthambore, my next stop was Jaipur, where I dined with Divya Kalwara, a home cook turned professional chef for her now co-owned BnB business with her husband. She taught me how to prepare a wonderful dhal and vegetable curry and we got to eat her flavourful Rajasthani dishes. I kid you not, this was one of the best meals of my whole time in India! All while I learned about her life story.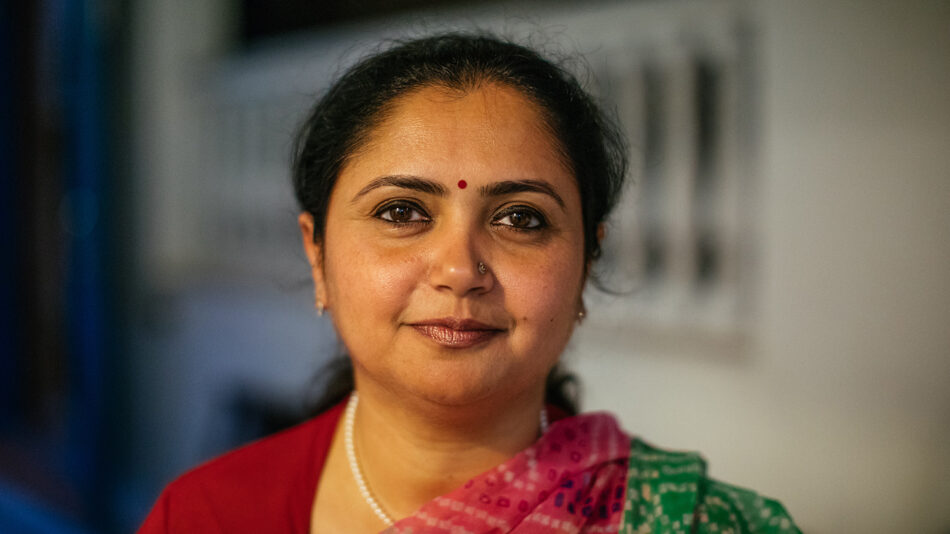 Divya's story was one of a typical Indian woman. She was a stay at home cook, but she excelled at it! While women in India traditionally do all the cooking, there aren't very many professional female chefs. It's a highly male dominated industry because as soon as you are elevated to cooking professionally, many men don't think women can handle the stress and responsibilities involved. 
Divya is one woman trying to break those misconceptions. She regularly cooks for groups of guests, at food festivals, and even has a cook book coming out later this year! Just seeing Divya do all these things will hopefully inspire other at-home female cooks to make their own leap into the professional world of cooking. Because if all the women can cook like Divya, boy are we on the verge of an India foodie revolution!
RELATED: 3 MENTAL HEALTH LESSONS I LEARN TRAVELLING IN INDIA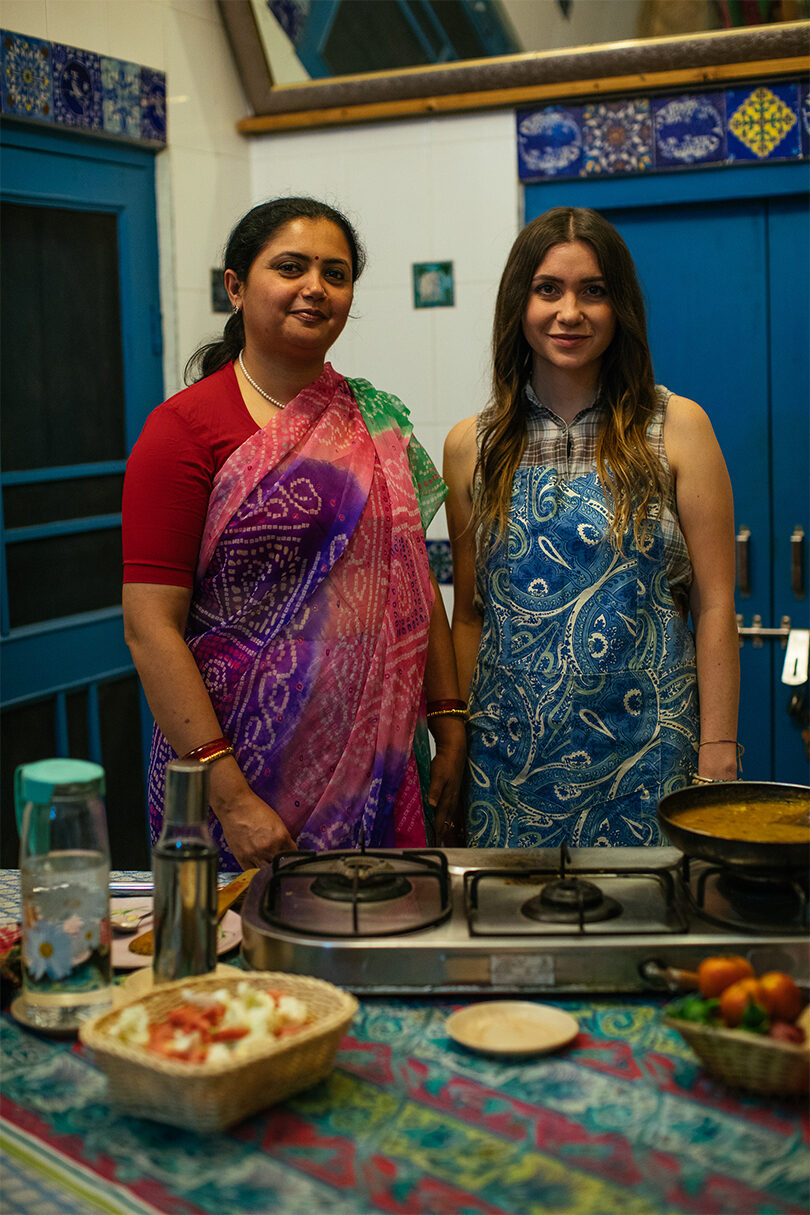 Radhika Kumari
The next day we head out to the pink walled city of Jaipur, to meet with Radhika Kumari of the Pink City Rickshaw Company, a perfect example of women helping other women. Radhika trains women from the slums to be rickshaw drivers – some of the only female rickshaw drivers in all of India, I may add. And not only is she giving other women jobs, those women also become shareholders in the company, giving them a sense of ownership and purpose.
Now this is no easy feat. Not only is driving a rickshaw through the streets of Jaipur stressful, it requires about 6 sets of eyes to see all around you as India is chaotic to say the least. Plus, only half of the job involves training the women to physically drive the rickshaws and learn the skills to run a business; the far more difficult task is learning how to deal will all the male drivers judging, honking, staring, and telling you that you don't belong. While we where talking, I experienced this kind of behaviour first hand. Anytime you place a woman in a job traditionally done by men, those women face not only the struggles of the job itself, but the struggles of a woman trying to prove they are capable.
Even back home, empowering other women is a rare thing to find. But these women are pushing through the criticism and looking at the positives, and they end up providing for their whole families. Plus when they go back home to the slums, they are inspiring the other women to follow in their footsteps, which many do. More and more women are seeing that this is something they can do, and they want to do.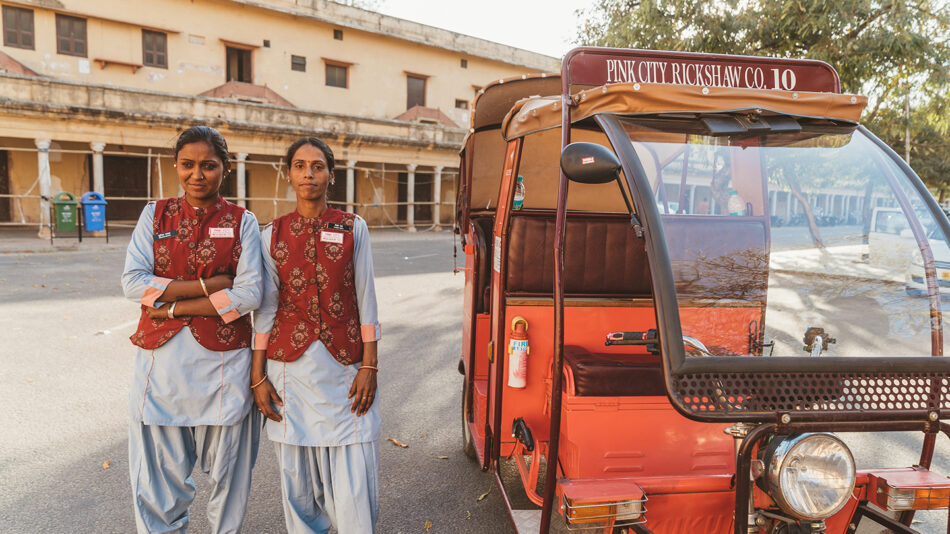 Vijayalaxmi Rodrigues
My next leg of the journey took me to the cosmopolitan beachside city of Mumbai, one of the most progressive places in India, to meet with Vijayalaxmi Rodrigues, or VJ as she likes to be called, a local tour guide. VJ's story isn't one of raising a village or employing other women, her story was the struggle of the career woman balancing work and life.
At the age of 31 (when many of us are still figuring out the complexities of adulting), VJ's parents have almost given up on her, as have many potential husbands. Marriage is a huge topic routed in tradition and controversy in India. I learned a lot about arranged marriages, which is common practice almost everywhere across the country. In the villages this is happening as young as age 15, and in the cities more commonly around 20-22, once the girl has finished university.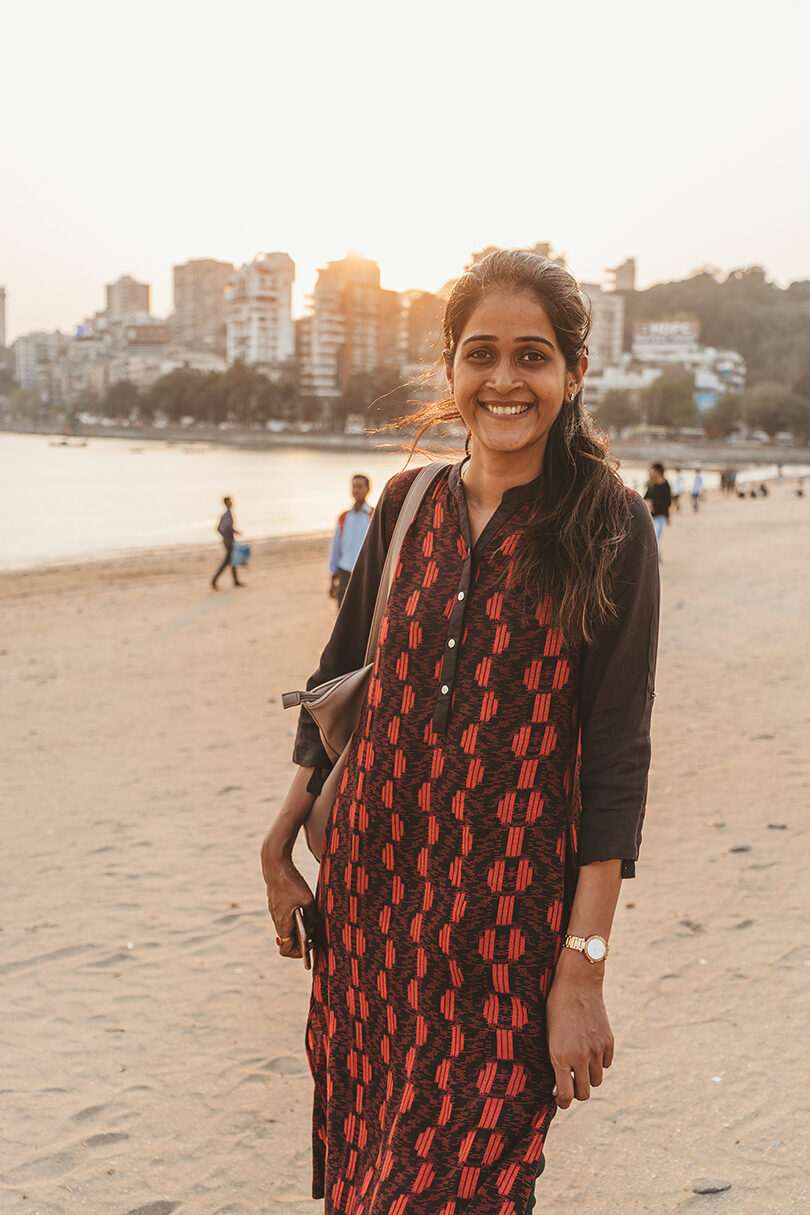 A quote that took me back was "boys are seen as assets, and girls as liabilities". These are the reasons money and time aren't spent on daughters, because they will eventually leave the family when they get married to live with the husband's family. So why bother with an education?
But slowly, as VJ told me, this is changing. Men's opinions, and society's opinions, are changing in the big cities. Men want women who've been to university, and families want women who can help provide in more ways than one. It's becoming more and more acceptable for women to not only work, but to have careers, and even sometimes be the sole earner for the family.
VJ chose to become a local guide because it was something she loved to do. Such a strong woman, who loves her job, to have to make such a tough choice and be labeled as if something is wrong with her. It just touched me as I could relate. I'm almost 31 myself, a career woman, currently not married, but I've never felt that kind of pressure. These women feel that pressure to balance marriage, raising a family, and their career. This is common everyday life for the women in India.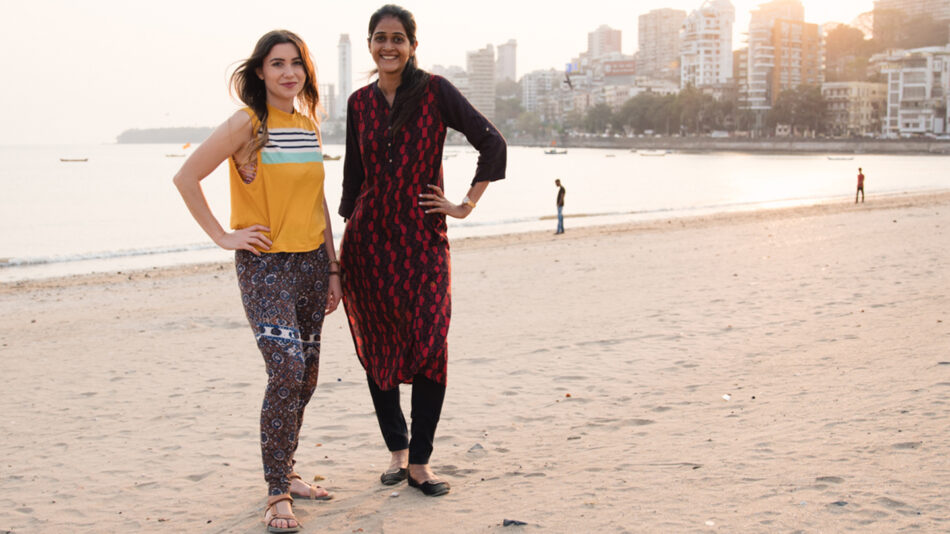 Saloua Sahl
My final meeting took me further south, to the french colonial settlement city of Pondicherry. Here on the west coast of India the curries are spicier, the weather more humid, the flowers more colourful, and the pastries to die for!
Eat my Cake is a French bakery in Pondicherry owned by a Saloua Sahl, who employs vulnerable and marginalised women from the slums and trains them in the art of baking. Once proficient at baking, she then equips them with further business management skills so that one day, they have the ability to run and manage a business of their own.
Saloua talked a lot about the struggles of running a business as a woman, and proving to the community that women can both work and provide for their families. Whilst listening to her story, I got the chance to bake my own apple cake alongside one of the women who works at Eat My Cake. I got to see how happy all the female employees were, how they loved their jobs and loved being able to provide.
Work is seen as an equalizer, a way to inch women forward towards equality. Because the biggest issue is that men in India just don't think that women can work and can be successful at it. Proving them wrong is a very positive step forward.
All of these women I met are facing struggles that back home in Canada, haven't been issues for decades. Their strength is what is changing India. Their struggles and hardships are paving the way for new generations of girls to grow up in a world that sees them differently.
It's very easy to focus on the negatives and feel like you are drowning in a world that is trying to suppress you, but these women don't.
Let us support their battles, and support them. Buy from and support companies in India that employ women – this is the number one thing we can do as travellers. If all women help other women, this creates a recipe for success. India has opened my eyes to the power of women, and when it reaches it's full potential, the world will be changed forever.