8 amazing nature-related places to stay in Australia
Share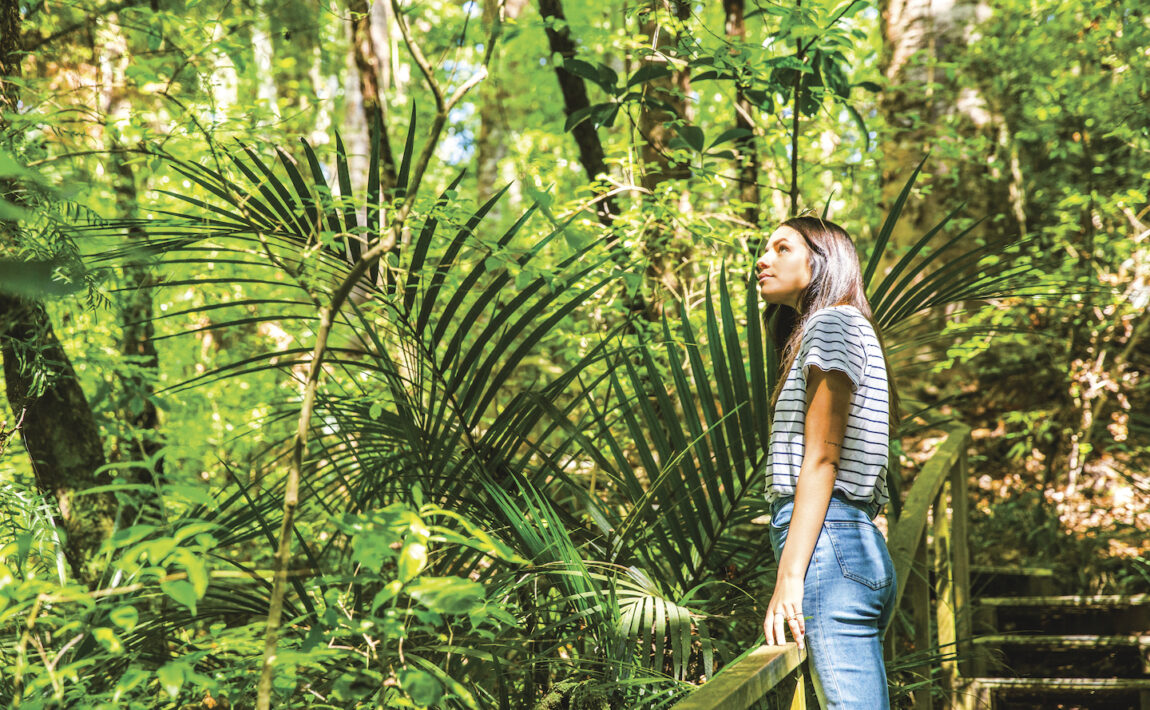 Australia has some seriously cool cities, but for our money this wild and wonderful place is all about Mother Nature. From bush to bay, this island is a treasure trove of natural wonders, spectacular wildlife and unique places to stay. Here are some of our favourite nature-related accommodations throughout the country.
Eco-Lodge, Noosa
We couldn't kick this list off without mentioning our very own Eco Lodge Special Stay. One of Australia's most exciting eco-tourism projects, the beautiful Noosa Everglades Eco-Lodge is nestled just 25 minutes north of Noosa, in the heart of the Everglades. Spot kangaroos in the lush greenery, glide down the glades on an idyllic cruise or enjoy a beer at the on-site CootharaBa micro-brewery; the local birdlife will provide the tunes. Best of all,  you can stay here on heaps of our Aussie adventures. 
https://www.instagram.com/p/B3tjo0tAUAB/
Canopy Tree Houses, Tarzali
The Canopy Rainforest Treehouses and Wildlife Sanctuary is situated in the rural town of Tarzali. You're in the heart of nature, but still get to enjoy some creature comforts, like a swimming pool, jacuzzi and an in-house day spa, of course. 
https://www.instagram.com/p/B3gq3qdJQWx/
The Anbinik Kakadu Resort, Jabiru
Set within the lush tropical forests lands of Kakadu, this stunner of a resort has a swimming pool, BBQ areas and award-winning architecturally designed accommodation. If you can drag yourself away from the pool, it's the perfect location to hike, cruise or hunt for waterfalls in Australia's largest national park. Oh and it also happens to be a Contiki Special Stay – stay there on these Aussie trips.
https://www.instagram.com/p/BwGrw6uJQcO/
Base Backpackers, Magnetic Island
More into beachside vibes than jungle retreats? With its arcing coastline and eucalyptus forests teeming with koalas, Magnetic Island is packed with natural beauty. Base Backpackers is set right on the island's golden beach, and with its chill-out hammocks and cute beer garden, it's the perfect place to kick back or party, depending on your mood. Plus, there are daily activities to experience – from live music to sunset walking tours and… bingo. 
https://www.instagram.com/p/BMNW1JXAIf0/
Silky Oaks Lodge, Daintree
More treehouse accommodation, this time on the fringes of the Daintree, Silky Oaks have impressively managed to fashion their fancy treehouse rooms with king beds and marble bathrooms. 
https://www.instagram.com/p/B2iu-lqpHJO/
Outback Pioneer Lodge, Uluru
A welcome oasis in the scarcity of the Aussie outback, the Pioneer Lodge is just a stone's throw from the majestic Uluru. It's the perfect place to recharge and cool down in the large swimming pool before venturing out into the beautiful but unforgiving surrounding landscapes.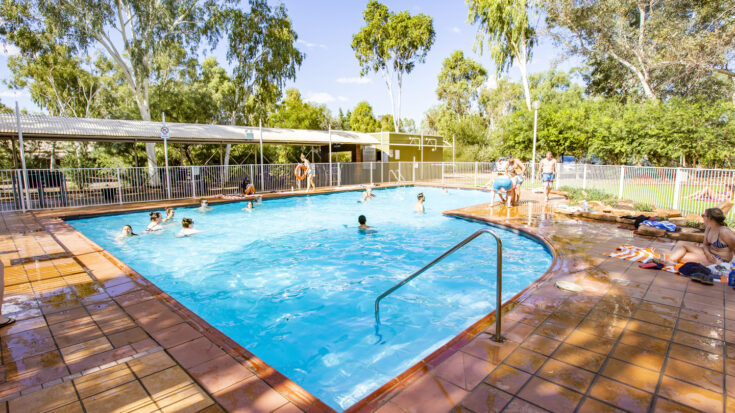 Image source:Contiki
Thala Beach Nature Reserve, Port Douglas
Located on the beachfront just outside Port Douglas, Thala Beach Nature Reserve is like stepping into another world. Beaches and forests converge at this stunning eco-retreat, and the timber bungalows grant you perfect panoramas of both.
https://www.instagram.com/p/B2iPiB8CEKw/
Converted racing yacht, Whitsundays
If you're looking for jaw-droppingly beautiful beach vibes, you need to head to the Whitsundays, home to some of the most stunning uninhabited islands in the world. And what better way to explore these calm waters than aboard your own sailboat – a converted racing yacht, to be precise.
As you hop from beach to reef you'll be sleeping in your cabin just like a real sailor. Your crew can teach you how to hoist the sales and grind the winches, but if you'd prefer to relax and sunbathe you can leave all the hard work to them.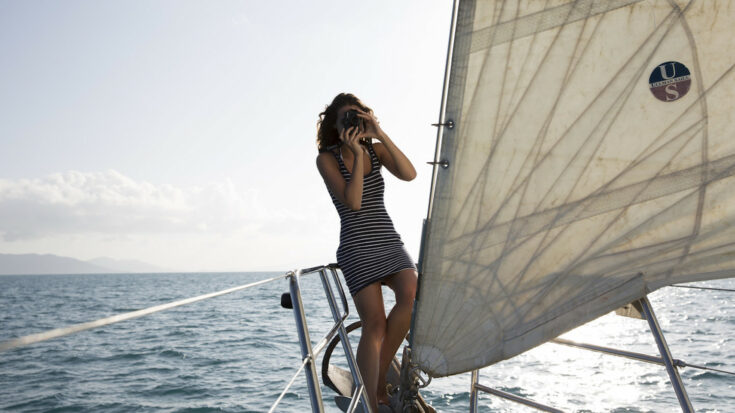 Image source:Contiki