The country of colours, chaotic cities, ancient traditions, outstanding architecture and fast paced feels sure does have a lot to offer. And the National Park of Ranthambore where tigers roam free and mornings are met with sunrise safaris is one of North India's many bucket list musts.
So, let's wet your adventure appetites and give you a few reasons why this experience from our 12-day In-Depth Explorer tour is such a pinch yourself moment.
Tigers Roam the national park  
First things first, Ranthambore is a wildlife sanctuary renowned for its population of tigers. With around 60 tigers today, it's the third most densely populated tiger home in India, giving you a pretty good chance of spotting these beautiful big cats. The park naturalist in your safari jeep will track down the tiger footprints and play a leading role in this big cat adventure.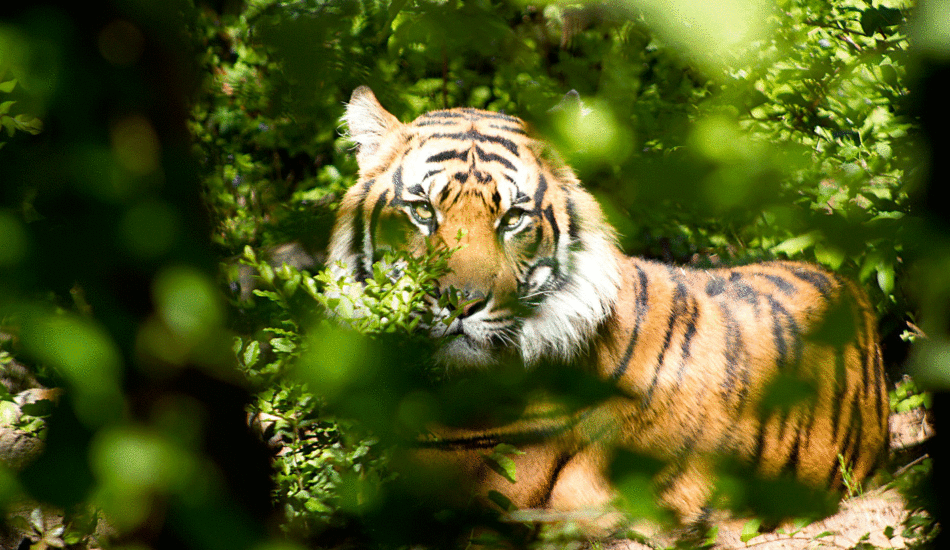 Sunrise Safaris are an out of this world experience
Because Bengal tigers are nocturnal, the best time to see these incredible animals is early in the morning. Sure, sunrise sounds painful but we can assure you this will be a wakeup call to remember. This Free Time Add-On will have you being picked up by a safari truck and taken out for some serious wildlife watching as you trace the tiger's footprints and watch the wildlife wake up, all before breakfast.
The landscape is vast
Situated over 14km, the National Park covers an area of 392 sq.km full of thick forests and waterfalls, dominated by the 10th century fortress of Ranthambore. With such varied landscape, you'll be surrounded by lush vegetation, lakes, mountains and much more.
Animals are everywhere
Tigers aren't the only animals that roam this land. Crocodiles, king vultures, eagles, dears, sloth bears, leopards, caracals, jackals, foxes, hyenas and mongoose can also be found in the wilderness. Yup, we did say you're in for a treat!
You'll be doing your part to save the tigers
Your eyes will quickly be opened to the tiger poaching issues which are endangering these beautiful creatures. With poachers historically killing tigers to make a living from their skins, the status of the largest of all the Asian big cats is now endangered. In a bid to keep the remaining 3,890 tigers in the wild, organisations such as the Dhonk Craft Centre have been set up to employ locals to create beautiful handcrafts instead of poaching tigers. You'll have the chance to buy these local creations, supporting a local cause that both sustains local families and helps to grow the Bengal tiger population.
RELATED: MEET THE WOMEN OF INDIA INSPIRING AN ALL FEMALE REVOLUTION
Want to try this once in a lifetime experience for yourself? get yourself on Contiki's Eternal India trip, pronto…