Discover the real Europe with these 6 easy day trips
Share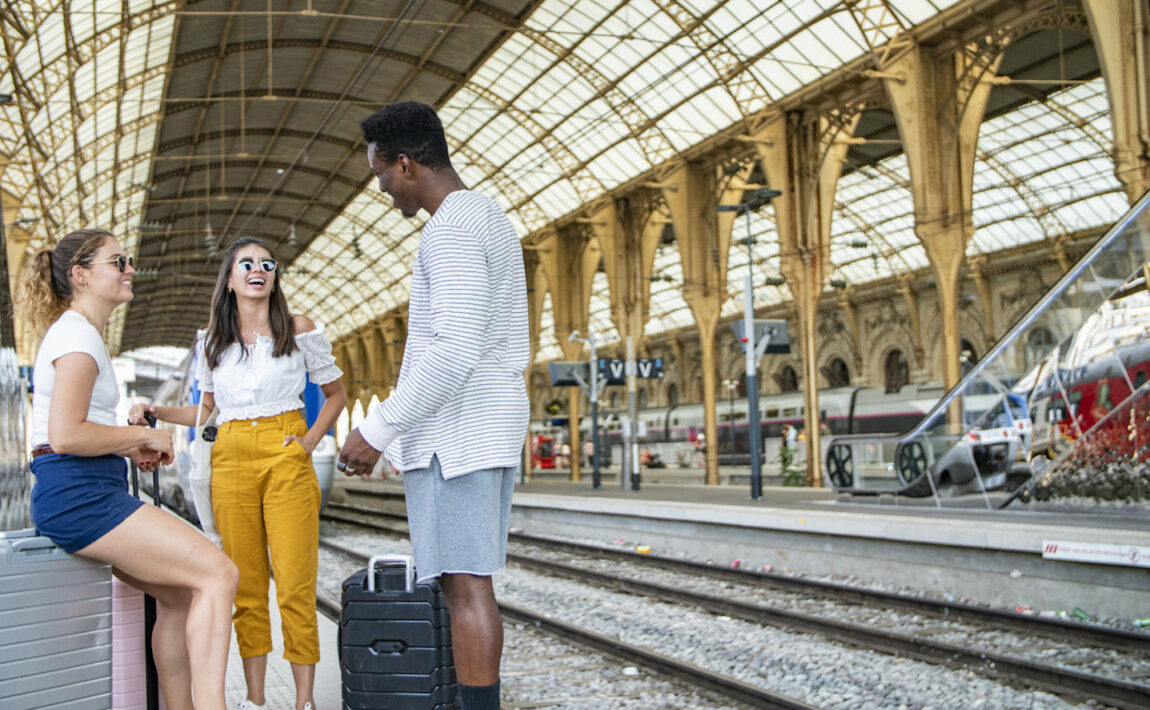 When travelling through Europe, it can be hard sometimes to see everything. Taking a day trip out is the perfect way to see some of the region's hidden gems. Here's my pick of the best…
Gdańsk from Warsaw
Just a three-hour train journey from Warsaw and resting on the Baltic Coast, Gdańsk is a beautiful spot. Peppered with beautiful architecture, you can take a stroll down Long Market and grab a bite a traditional Polish bite, or tackle the 400 stairs to the top of St. Mary's Basilica to catch a view of the old town.
https://www.instagram.com/p/B1050uBBLEX/

Český Krumlov from Prague
If you're looking to escape the hustle and bustle of the capital, take a trip out to Český Krumlov – it's just a three-hour train journey from Prague. The town might be small, but it has plenty of Eastern European heritage. You can wander through the streets and admire the architecture or dine at one the local restaurants that sit along the river. With its medieval bridges and castles, Český Krumlov takes visitors back to ancient times. Just be mindful as there tends to be only one train a day.
https://www.instagram.com/p/B1uWQxOhC50/
Lake Como from Milan
Home to Hollywood legend George Clooney, Como is the perfect day trip for anyone looking to immerse themselves in Italian culture. The train ride from Milan takes less than an hour. Aside from taking a walk alongside Lake Como, visitors can wander through the streets dappled with quaint eateries and souvenir shops, as well as paying a visit to the local church. If want the best view of the Lake, take the cable car up the mountain and prepare to have your breath taken away. Be sure to stick around for sunset (or wake up early to see sunrise) as the sunlight against the lake as is amaaaazing.
https://www.instagram.com/p/B1rVYdFiV8M/
Lake Bled from Ljubljana
Lake Bled was recommended to me constantly throughout my travels, with at least one person at every hostel insisting I pay a visit. It's less than an hour's drive from Slovenia's capital. Hire a boat and paddle your own way out to the island in the middle of the lake, or sunbathe on the boardwalks scattered around. There are plenty of restaurants, cafes and stores to visit, or you can brave the hike to grab some spectacular views of the lake from above.
https://www.instagram.com/p/B2W-rbkILI6/
Auschwitz from Krakow
You can take a day trip to the most infamous concentration camp in World War II history. Auschwitz offers an educational insight into the history of the Holocaust that took place less than a hundred years ago. The guides give an informative tour of the concentration camps, giving visitors time to process the reality of what Auschwitz once was. This confronting and emotional experience is definitely an eye-opening opportunity, that you'll continue to think about long after you've visited. Depending on how you travel – by tour or train – the trip from Krakow tends to take an hour.
https://www.instagram.com/p/B2kXIc0hJqq/
Neuschwanstein Castle from Munich
After a few days spent drinking steins in Munich, a train trip through the German countryside makes for a peaceful break. Neuschwanstein Castle is just three hours from Munch and is by far one of the most beautiful pieces of architecture I've ever seen. You can grab a bus, or hike to the castle where you'll be treated with stunning views. Pay a visit to the Hohenschwangau Castle as well, or wander through the nearby town of Fussen.
https://www.instagram.com/p/B1HWEEvIGxn/
Happy day trippin'!