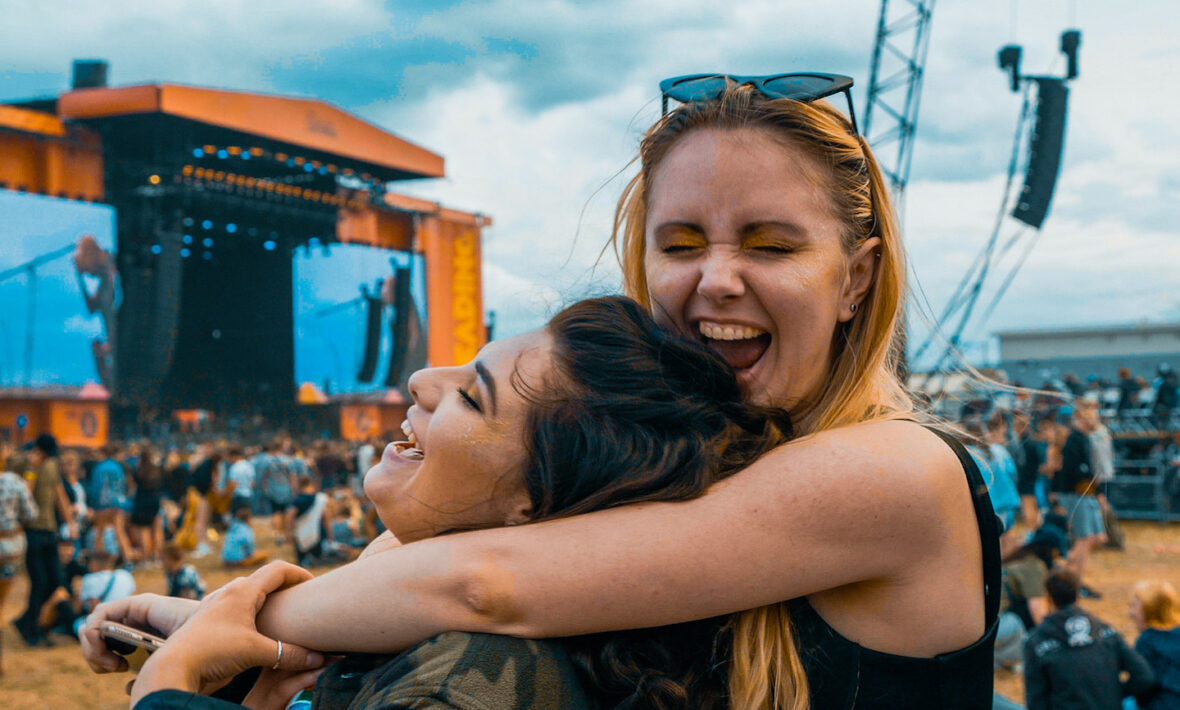 From Coachella to Glastonbury – scrolling through Instagram during summer 2019 means seeing your friends and favourite 'grammers living their best lives dancing in the sun. It's time to flip the FOMO and book the rock music festival trip you've always wanted to.
Whether you're a metal head, hardcore raver or classic rocker; no matter which continent you're on, I guarantee there's a festival you'll love. Here are five lesser-known but mind-blowing festivals worth travelling to.
Firefly – Delaware, USA
Dela…where? Every June, the US state welcomes nearly 100,000 music lovers to The Woodlands at Dover's NASCAR Speedway for Firefly Music Festival. Since 2012, the fest has hosted artists including Red Hot Chili Peppers, Passion Pit, Bob Dylan and Paul McCartney. The 2019 event was headlined by Panic! at the Disco, Travis Scott and Post Malone. Whether it's camping, glamping or hotels you're after, there's nothing quite like three days of non-stop music.
Located 90 minutes from both Philadelphia and Baltimore, and only three hours from the Big Apple, Firefly is easily accessible from across the globe. It's set to run 19-21 June 2020. After the festival ends, rent a car and explore the natural beauty of the Atlantic coastline.
https://www.instagram.com/p/BzGAiQaALQA/
Splendour in the Grass – New South Wales, AUS
One of the country's most notable fests, Splendour in the Grass in New South Wales has been bringing together music fans every July since 2001. A quick 30-minute drive south from the Gold Coast airport makes it easily accessible via a flight to the land down under.
2019 headliners included Tame Impala, Childish Gambino and Chance the Rapper. They were joined on stage by acts such as SZA, Catfish and the Bottlemen, The Lumineers and Fidlar. Looking for a break from the music? Splendour has a Comedy Club, Science Tent and dozens of art displays.
Oh also – did I mention that Contiki has been known to host a Contiki Sounds trip around the fest? Look out for big plans in late July 2020!
https://www.instagram.com/p/BzZE6i6B0HN/
Download Fest – Leicestershire, UK
Ready to rock? For those out there who'd rather be head-banging to 80s classics and moshing to modern-day rockstars, Download Festival in Leicestershire, UK, is calling your name. Coined as the UK's Premier Rock Festival, Download has been played by everyone since its advent in 2003.
Linkin Park? Played 2004, 2007, 2011, and 2014. Iron Maiden? 2003, 2007, 2013, and 2016.
2019 saw headliners Def Leppard, Slipknot and Tool take the main stage. Held every year at Donington Park, the festival is easily accessible by car, plane and train. It's happening 12-14 June 2020. Can't make it to the UK? Download has held mini-versions of the massive UK shindig all across the globe, from Paris to Melbourne.
https://www.instagram.com/p/BuOsGP2AC8W/
Fuji Rock Festival – Niigata Prefecture, Japan
So, if Download Fest is a little too hardcore for your taste, no fear! Despite its name, the Fuji Rock Festival held at the Naeba Ski Resort in Niigata, Japan, is a little more pop-rock. The 2019 lineup featured everyone from Sia and Jason Mraz to Mitski and James Blake. Looking for some more local jams? Fuji Rock Fest also hosts a large number of Japanese bands.
This festival is massive. In 2005, there were over 100,000 attendees. With hotels and campgrounds on-site, there are lodging options for every type of festival lover. Coming in from overseas? Take the bullet train from Tokyo to the Echigo-Yuzawa station, then hop on the shuttle bus to the ski resort. Look out for tickets for 21-23 August 2020.
https://www.instagram.com/p/BmfbTqhHi1P/
Rock in Rio – Rio de Janeiro, Brazil
Lastly, it's off to Rio de Janeiro, Brazil, for the annual Rock in Rio festival. Though the festival has since branched out to other locations like Lisbon and Las Vegas, its namesake in Rio has remained one of the largest music festivals worldwide.
With an average of over one million attendees over the two weeks, Rock in Rio is a bucket list topper. But beware, it only happens in Rio every other year, meaning if you can't make it to the 2019 festival (from September 27-29 or October 3-6 in Barra Olympic Park), you'll have to wait until 2021… or just go wherever the festival lands next year.
This year's festival lineup includes Drake, Cardi B., Foo Fighters, Bon Jovi and the Dave Matthews Band during the first weekend alone! The second weekend has the Red Hot Chili Peppers, P!NK, Muse and Imagine Dragons.
Interested? Weekend passes are sold out, but day tickets are still available… They're selling quick – check out this year's Rock in Rio festival.