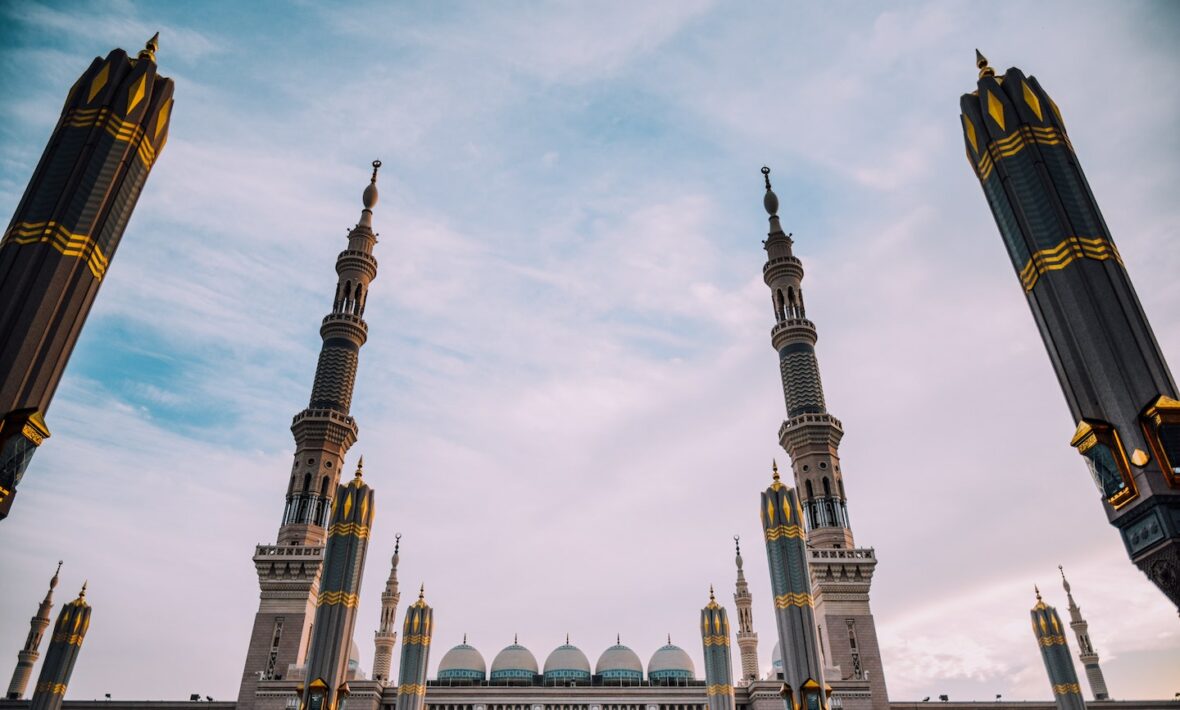 So, let's be honest, when you think of the top destinations for art and design in the world, chances are that this Middle East nation isn't the first destination to come to mind. But you'll be surprised to learn (as I did) that Saudi Arabia is gaining global recognition for its rich cultural history, archeological and architectural revolution. The art scene in Saudi is contemporary, but there are seasoned artists who call the kingdom home.
Plus, with a young Crown Prince Mohammed Bin Salman, the cultural scene in KSA (Kingdom of Saudi Arabia) is changing exponentially. New, modern cinemas are popping up, opera houses are opening and a Saudi Arabian version of Las Vegas dubbed "the entertainment city" is already being built a few miles from the capital, Riyadh.
Graffiti and public art are appearing in the capital, music festivals are becoming more of a thing and art and music lovers are being able to enjoy themselves without many of the restrictions that have existed for centuries.
What do you need to visit Saudi Arabia?
You'll need a valid visa and a valid passport with 6 valid months, unless your home country is among the KSA's visa-exempt countries. If you're an American, you will need to apply for a Saudi Arabia eVisa that allows you to tour the country for 90 days at most, after which you'll need to reapply for another eVisa.
UK citizens and another specified 52 countries are eligible for this eVisa as well. If your country isn't then you will need to apply for a regular visa before booking your tickets. Saudi's high commission in your country will help you with that. 
My top 5 amazing art and design hubs 
If you're a creative soul, here's my pick of the best Saudi Arabia destinations for art and design lovers…
1. Darat Safeya Binzagr
The Darat Safeya Binzagr is a museum named after the great Saudi artist Safiya Binzagr. After growing up in Egypt, Safiya returned to her motherland, Jeddah, in 1995 and opened her private art museum.
Here you can view her many artworks, some of which date back 25 years ago. Her exhibition is popular across Saudi Arabia particularly due to her unique ability to depict Jeddah's and the entire KSA's architectural prowess in her art. Her art will tell you some of the most significant stories of the Saudi people and their culture, both written and unwritten.
2. Arabian Wings Gallery
This gallery has been showcasing the talents of Saudi artists for the last decade, and is a non-profit art organization. It was established by a couple who shared a love for Middle Eastern art. The gallery has curated multiple art seminars and conferences and art festivals, fostering the outreach of Arab artists and bringing on board thousands of artists from across the Middle East and beyond.
View this post on Instagram
3. Hafez Gallery
This is one of the newest art galleries in the Kingdom of Saudi Arabia. It's an art space that has brought together talented Saudi artists with the aim of telling the Saudi story through art. Hafez is six years old now, but it's managed to nurture the country's visual identity, especially in the eyes of international observers. 
4. Desert Designs
This family-owned art space is called this as it was the first gallery hosted in a desert tent. Three decades later, Desert Designs stands out as one of the most iconic art galleries in Saudi Arabia and the Middle East as a whole. 
View this post on Instagram
5. Al-Alamia Gallery
This art space is popular among local art lovers for its dedication to promoting local artworks, notably picturesque oil paintings and Islamic art.
Without a doubt, Saudi Arabia has an amazingly vibrant art space. With the exponential growth, it's soon just might become one of the more prominent global art destinations. Watch this space!