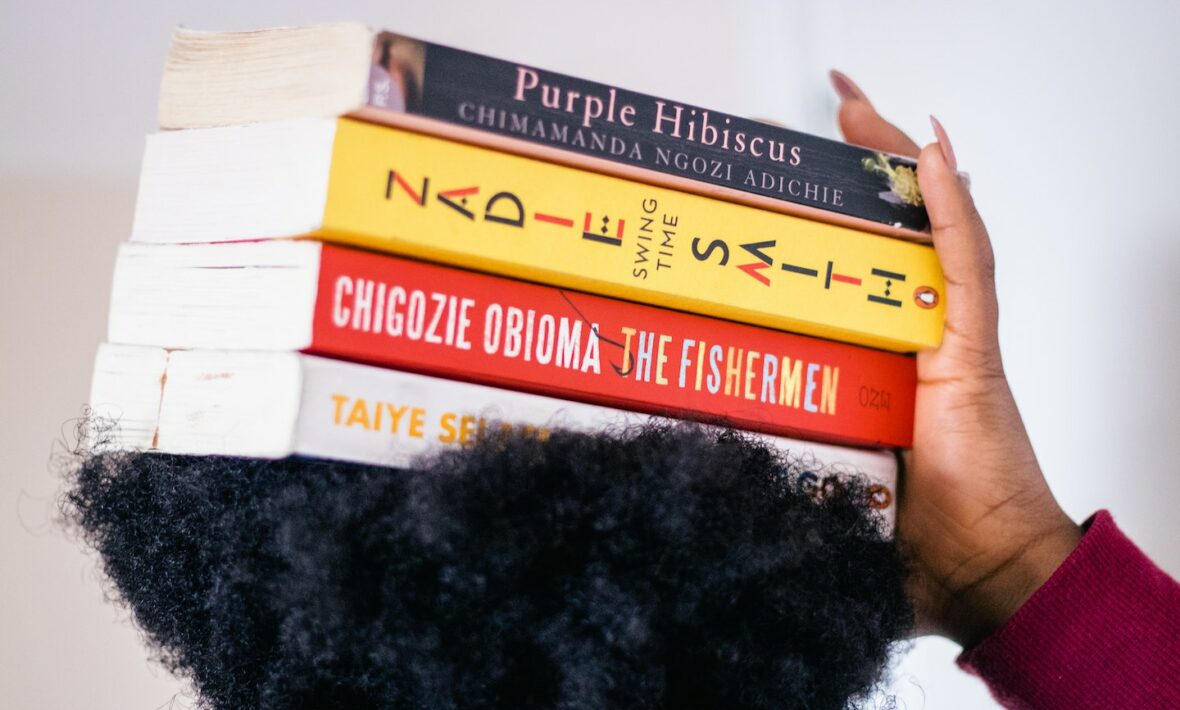 As the Black Lives Matter protests continue to call for justice, healing, and freedom for Black people across the globe, we here at six-two are committed to supporting the movement.
We, as allies, should be looking inward to address our own privileges. We should be absorbing resources shared by the BIPOC community and undertaking our own research. Put simply, we should be "doing the work."
We've pulled together some of our favourite, recommended and most insightful resources, along with other remarkable BIPOC pop culture works to continue our education and support of the movement. From documentaries highlighting the plight of the Black trans community to TV shows about the incarceration of innocent Black men, we've also included the works of amazing Black creatives, podcasts about intersectionality and relationships, and books not just about racism, but about Black people's lives and experiences.
This list is by no means exhaustive but here are some Black popular culture suggestions and resources to draw on to educate yourself, take action and take a stand wherever you are in the world right now…
TV shows
Dear White People, Netflix – recommended by director, Kenny Leon
When They See Us, Netflix – recommended by filmmaker Stefon Bristol
View this post on Instagram
Seven Seconds, Netflix
Self Made, Netflix
A Black Lady Sketch Show, HBO
Pose, FX
Atlanta, FX
Cleverman, ABC
The Point, NITV – recommended by author Benjamin Law
Living Black, SBS
Black Comedy, ABC
Redfern Now, ABC
Insecure, HBO
View this post on Instagram
The Gods Of Wheat Street
Chewing Gum, Netflix
Black Mirror: Men Against Fire and Black Museum episodes, Netflix
Movies
BLACKkKLANSMAN (Spike Lee, 2018, US)
Just Mercy (Destin Daniel Cretton, 2019, US) – streaming for free this month in the US
View this post on Instagram
Moonlight (Barry Jenkins, 2016, US)
Marshall (Reginald Hudlin, 2017, US)
American Son (Kenny Leon, 2019, US) – recommended by filmmaker and director Ava Duvernay
Get Out (Jordan Peele, 2017, US)
The Hate U Give (George Tillman Jr., 2018, US)
If Beale Street Could Talk (Barry Jenkins, 2018, US)
Do The Right Thing (Spike Lee, 1989, US)
Blindspotting (Carlos López Estrada, 2018, US)
Mabo (Rachel Perkins, 2012, AU)
Goldstone (Ivan Sen, 2016, AU)
Sweet Country (Warwick Thornton, 2017, AU)
Kidulthood (Menhaj Huda, 2006, UK)
Half of a Yellow Sun (Biyi Bandele, 2013, UK) – adapted from Chimamanda Ngozi Adichie's novel
Documentaries
13th, Netflix (Ava Duvernay, US)
The Death and Life Of Marsha P Johnson, Netflix (David France, US)
Explained: The Racial Wealth Gap, Netflix (US)
Teach Us All, Netflix (Sonia Lowman, US)
Becoming, Netflix (Nadia Hallgren, US)
Strong Island, Netflix (Yance Ford, US)
I Am Not Your Negro (Raoul Peck, US)
View this post on Instagram
Rest In Power: The Trayvon Martin Story (Jenner Furst & Julia Willoughby Nason, US)
Fixing The System: Crime and Punishment (VICE, US)
The Truth About Racism, SBS (Hosted by Yassmin Abdel-Magied, AU)
In My Blood It Runs (Maya Newell, AU)
Gurrumul (Paul Damien Williams, AU)
You Can't Ask That: Indigenous Episode, ABC (AU)
Indigenous Australia Through American Eyes, The New York Times/ABC (AU)
Ask Us Anything, Sydney University (AU)
Black Enough, The Feed (AU)
Black and British: A Forgotten History, BBC (Hosted by historian David Olusoga, UK)
Big City Stories (Footage curated by June Givanni and Imruh Bakari, UK)
Resources & threads
How To Talk To Your Family About Racism
I Want To be An Ally But I Don't Know What To Do
How To Support Communities You Aren't Part Of
Anti Racism Resources packaged up by @sarahsophief & @dj_diabeatic
10 Simple Ways White People Can Step Up To Fight Everyday Racism
10 Steps To Non-Optical Allyship
Guide To Anti-Racism and Non-Optical Allyship, Indigenous Australian Edition
Why Saying All Lives Matter is Not Helpful, Problematic and Wrong
10 Positive Ways To Engage With Indigenous Issues – recommended by Marlee Silva
Where To Donate Now and Later (US)
Stop Black Deaths In Custody: Organisations to Donate To (AU)
Podcasts
1619 hosted by Toure Show & Nikole Hannah-Jones
Still Processing hosted by Jenna Wortham & Wesley Morris
Code Switch (NPR)
All My Relations hosted by Matika Wilbur and Adrienne Keene
View this post on Instagram
Wrongful Conviction hosted by Jason Flom
The Stoop hosted by Leila Day and Hana Baba
Intersectionality Matters hosted by Kimberlé Crenshaw
Good Ancestor hosted by Layla F. Saad
Bobo & Flex hosted by Bobo Matjila and Flex Mami
Always Was, Always Will Be Our Stories hosted by Marlee Silva
Tiddas 4 Tiddas hosted by Marlee Silva
About Race with Reni Eddo-Lodge
Pretty For An Aboriginal hosted by Nakkiah Lui and Miranda Tapsell
In Good Company hosted by Otegha Uwagba
Say Your Mind hosted by Kelechi Okafor
View this post on Instagram
Books
Many BIPOC influencers and creators have been sharing their book recommendations, with Jane Mount, Tembe Dunton-Hurst, Jaclyn Crupi and more sharing inspiration with their followers. Check out some of these below…
Non-fiction
Hood Feminism, Mikki Kendall
So You Want To Talk About Race, Ijeoma Oluo
Me and White Supremacy, Layla F Saad
Eloquent Rage, Brittney Cooper
How To be An Antiracist, Ibram X. Kendi
White Fragility, Robin Diangelo
We Were Eight Years In Power, Ta-Nehisi Coates
Blindspot: Hidden Biases of Good People, Anthony Greenwald and Mahzarin Banaji
Dark Emu, Bruce Pascoe
Growing Up Aboriginal In Australia, Anita Heiss (anthology)
Talking To My Country, Stan Grant
My Tidda, My Sister, Marlee Silva
Why I'm No Longer Talking To White People About Race, Reni Eddo-Lodge
Black and British: A Forgotten History, David Olusoga
The Heart of the Race: Black Women's Lives in Britain, Beverly Bryan, Stella Dadzie, & Suzanne Scafe
The Good Immigrant, edited by Nikesh Shukla
Novels
I Know Why The Caged Bird Sings, Maya Angelou
Swing Time, Zadie Smith
Homegoing, Yaa Gyasi
Such A Fun Age, Kiley Reid
Beloved, Toni Morrison
Girl, Woman, Other, Bernardine Evaristo
The Mothers, Brit Bennett
Boy, Snow, Bird, Helen Oyeyemi
The Sellout, Paul Beatty
Dear Martin, Nic Stone
As recommended by author Nic Stone:
View this post on Instagram
Red At The Bone, Jacqueline Woodson
You Should See Me In A Crown by Leah Johnson
Let Me Hear a Rhyme by Tiffany D. Jackson
All Boys Aren't Blue by George M Johnson
Inspiring people & educational accounts to follow
Rachel Cargle – founder of the Loveland Foundation & curator of The Great Unlearn 
Adebola – co-founder of Black Travel Creators
Char Ellesse – founder of Girls Will Be Boys 
 

 

 

View this post on Instagram

 

 
Liv Little – founder of gal-dem
Shaun King – founder of Grass Roots Law Project
Munroe Bergdorf – founder of Goddess & UN Changemaker
Valerie Eguavoen – founder of Ona Curve & You Belong Now
Lavinya Stennett – founder of The Black Curriculum 
Adwoa Aboah – model and founder of GURLS TALK
Stephanie Yeboah – author of Fattily Ever After
Chanté Joseph – journalist at gal-dem & Vice UK
Ijeoma Oluo – author of So You Want To Talk About Race
Jen Winston – journalist and speaker
Roxane Gay – author of Ayiti, An Untamed State, Bad Feminist
Giselle Buchanan – poet, artist and arts educator
Mireille Cassandra Harper – book editor and founder of Girls Let's Talk
Brooke Boney – journalist and presenter
Amy McQuire – journalist and reporter
Brittany Packnett Cunningham – activist and presenter
Kendrick Sampson – actor and activist
Alishia McCullough – mental health therapist & social justice activist
Isra Hirsi – Black Lives Matter campaigner
Tiddas 4 Tiddas – social change platform by Marlee Silva and Keelyy Silva 
Nessa Turnbull Roberts – social change activist
Marie Beecham – founder of Waste Free Marie
Leah Thomas – intersectional environmentalist
Mikaela Loach – climate justice, antiracism activist & host of The Yikes podcast
Aja Barber – sustainable and ethical fashion activist
Andre Henry – writer, speaker and singer-songwriter
Oladimeji Odunsi – photographer and content creator 
Senator Briggs – rapper and comedy writer
Ziggy Ramo – musician and social change activist
 

 

 

View this post on Instagram

 

 
Meyne Wyatt – actor and performer
Nakkiah Lui – actor and creator of Kiki & Kitty
 

 

 

View this post on Instagram

 

 
So, what now? We're going to continue our commitment to the Black Lives Matter movement and do our part to remain educated and effective allies. Have any other suggestions for the list? Share in the comments below.