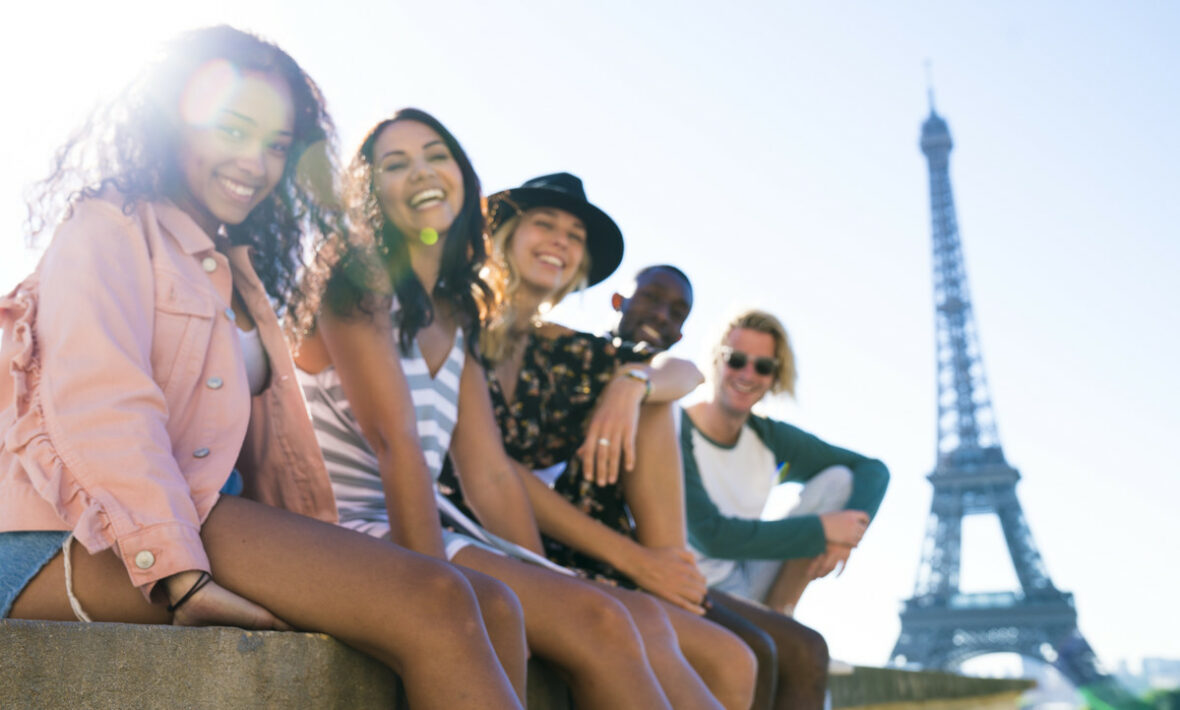 6 months is a tight timeline but trust us, when you're armed with these 6 genius saving tips, it's totally do-able…
6. Have an account specifically for your travels
This is the most important first step to saving for your travels, as this will form the base of your trip money. Set up a travel bank account and even clean out a large jar for any physical cash you come across to pop in. This way, you're much less likely to skim money from your travel account as you would with your normal savings account. To kick start your trip saving extravaganza, set up a direct debit and transfer yourself money into your travel account either monthly or weekly. You won't even know it's there, and this will form the base for your trip spendies.
5. Ditch the extras
Spotify, Netflix and ASOS premium are luxuries you simply cannot afford right now and while they may seem like small amounts, saving the money you would usually spend on your subscriptions could equate to a whole range of fun activities in your dream destination. Terminate that gym membership (that you weren't really getting the most out of anyway) and work out at home. You'll save money and the shower will be right there ready for you.
RELATED: NON-CONVENTIONAL WAYS TO SAVE MONEY FOR YOUR TRAVELS
4. Bring in some extra income
If you're particularly strapped for cash, there are loads of ways you can generate some extra spends for your trip. Raid your cupboard and sell your clothes and other bits and bobs online. Chances are you're probably due for a clear out anyway – just be sure to put your earnings straight into your travel account. To really flaunt your work ethic, working overtime and taking on a few extra shifts will keep you so busy that the time will fly past – leaving you less time to slip back into those questionable spending habits.
3. Reign in the nights out
We're all guilty of burning through cash on what was supposed to be a two-drink affair. Big nights out are fun weekly occurrences, but it might be time to familiarise yourself with the art of cosy nights in. Try swapping out your Friday night cocktails with a boozy sleepover with your besties. You can still enjoy all the perks of hitting the town (including showing off your dance moves) only without worrying about the cost of an Uber home. Save the club nights for important events like birthdays and don't forget, there'll be plenty of nights out to look forward to on your trip…
2. Visualise your trip
Saving money takes an insane amount of self discipline, and it's much easier to stay vigilant when you can see exactly what you're working towards. Get creative with a mood board or Pinterest board as a source of inspiration, featuring all the places you'll hit up on your trip, and all the delicious food and cocktails you'll ingest. When you're down to your last dime and eating beans on toast for the third day in a row, you can stare at all the travel inspo on your board and know that it will all be worth it…
1. Track your spending
Set yourself some clear monthly budgets and write them down to make sure you stay well on track. Getting a Monzo card or using your card on Apple Pay will mean you get a notification every time you use the card. You'll be reminded of when you're burning through money, and that way you can stick to your budget a lot better. Alternatively, try and make it a routine to check your bank account every morning – as painful as it is.
RELATED: 6 WARNING SIGNS YOU NEED TO CURB YOUR SPENDING HABITS