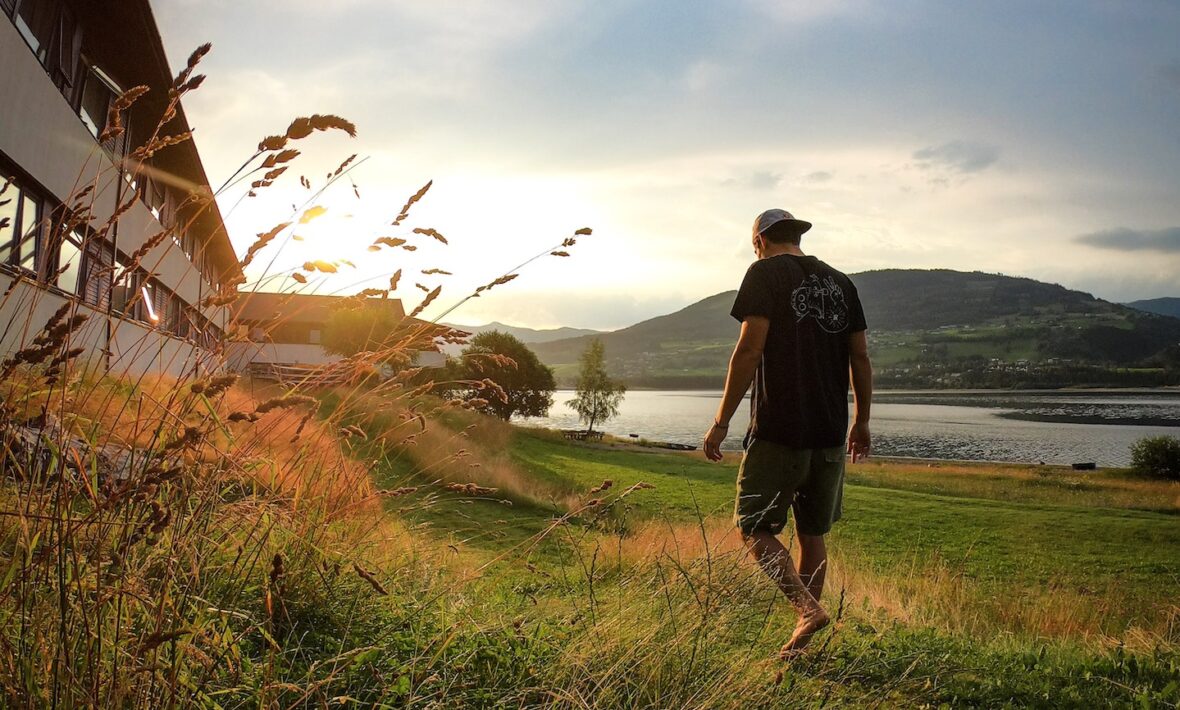 We've all become a bit obsessed with 'hygge' (pronounced 'hoo-guh' according to the Danes, by the way). It roughly translates as a feeling of coziness that comes from doing simple things like lighting candles or spending quality time with your fam. 
But how do the locals in Scandinavia really embrace the hygge lifestyle? My Contiki Scandinavia trip this summer showed me that the concept isn't literal. It's not something we consciously do, more that it just naturally happens. It could be the feeling of catching an outdoor movie with your family or even plunging into glacial water with new friends.

Visiting cool, cultural cities like Copenhagen, Olso and Stockholm, and stopping off at stunning fjords and glaciers along the way, I learnt not to overthink it during my trip to Scandinavia. I decided to just let go and appreciate the amazing Scandi culture. That's really what hygge is all about. 
Here's my advice for appreciating everything Scandinavia has to offer…
'Hygge' isn't a specific thing, it's more about just living it
Before the trip, I had no understanding of 'hygge' and it means so many different things to different people. It's more something that occurs naturally as opposed to being something specific or contrived.
There were so many amazing moments during my trip to Scandinavia, and this came through the relationships that I made with the other travellers. But when travelling you're also likely to find moments alone when you're just in awe, like the beauty of the landscape. I know when I first saw the glaciers in Norway, that was a moment when I pinched myself and thought, wow!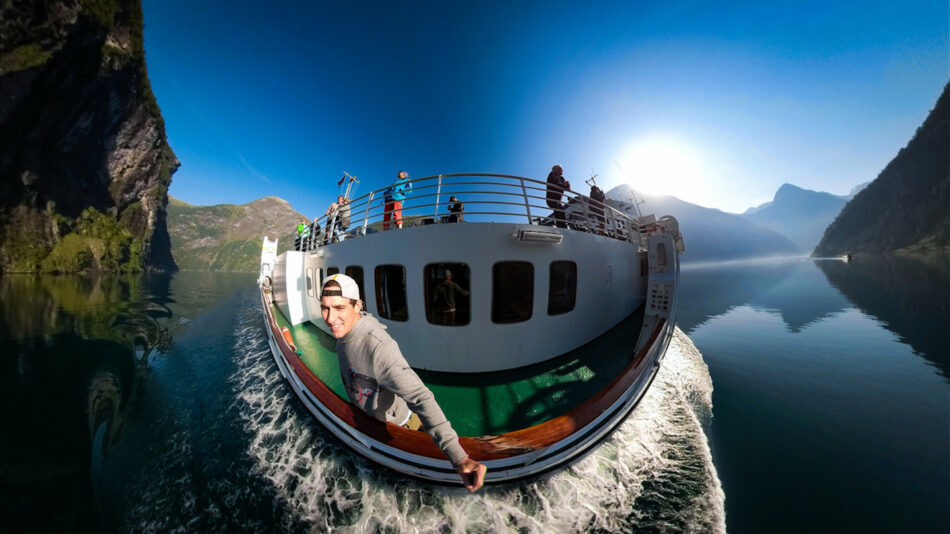 The best way to appreciate nature? Get amongst it
One of the most jaw-dropping places we went to was the Garanja fjord in Norway. We stayed in a beautiful hostel on the hill where you can see into the fjord and it's like a little teaser. But it's not until you're actually nestled amongst it, you're on the ferry and everywhere you look there are 360-degree mountains, mirrored on the glassy water. It's moments like these where you just have to take in the pure beauty. 
I remember thinking, is this a combination of Alberta Canada with the South Island of New Zealand? We always try and put our experiences of other places onto other places. Sometimes you need to just admit that it's unlike anything you've seen before! The Scandinavian summer is incredible.
Take the leap – you won't regret it
In Hellesylt, there's a little cliff jumping tower. It was summer for us and there was a group of Norwegian teenagers sitting on the roof in the afternoon just enjoying it. 
We began jumping off and the minute that you hit the water, well it's just freezing! It's just so cold and invigorating. There's also this level of playful competition when there's a group. We ended up testing our own limits by seeing how high we could jump from different platforms. That afternoon, in this tiny town, we had time to just enjoy the moment. 
https://www.instagram.com/p/B0YWAeCgh5Q/
Lose yourself with the people around you
There were so many moments that we came together as a group during our trip to Scandinavia. Bobsledding in Gjøvik was all about the group challenge. We started from this little old club house, surrounded by pine trees. Then split up into teams, each representing a different country. We were the Jamaican bobsled team (obviously). We had some extra competition as we learnt that another tour had set the world record – for summer bobsled pushing, not quite the Olympic standard! 
You're really in it together as all the other travellers in your group work to push you down the track. We were super stoked as two of our teams beat the record. Strangers became friends, just like that.
Cities can be more peaceful and harmonious than you'd think
I loved Copenhagen and Oslo. The best way to get around is by bike or scooter. It was actually a shock to see the sheer amount of bicycles around. My home is really rural, with the closest town a 25-minute drive away, so being in a metropolitan city was so different.
In Copenhagen, the harmony between the bike lanes and road lanes of the city is super-cool and very receptive. We used the Lime Scooters to get around as I found them a lot more fun.
After the Contiki trip to Scandinavia, my friend and I went scooter riding at midnight and it was so fun to see the city at this time. Going from hot dog stand to hot dog stand, we discovered loads of different flavours, meats, veggies, and toppings. It was so nice and cozy to eat on the go like this.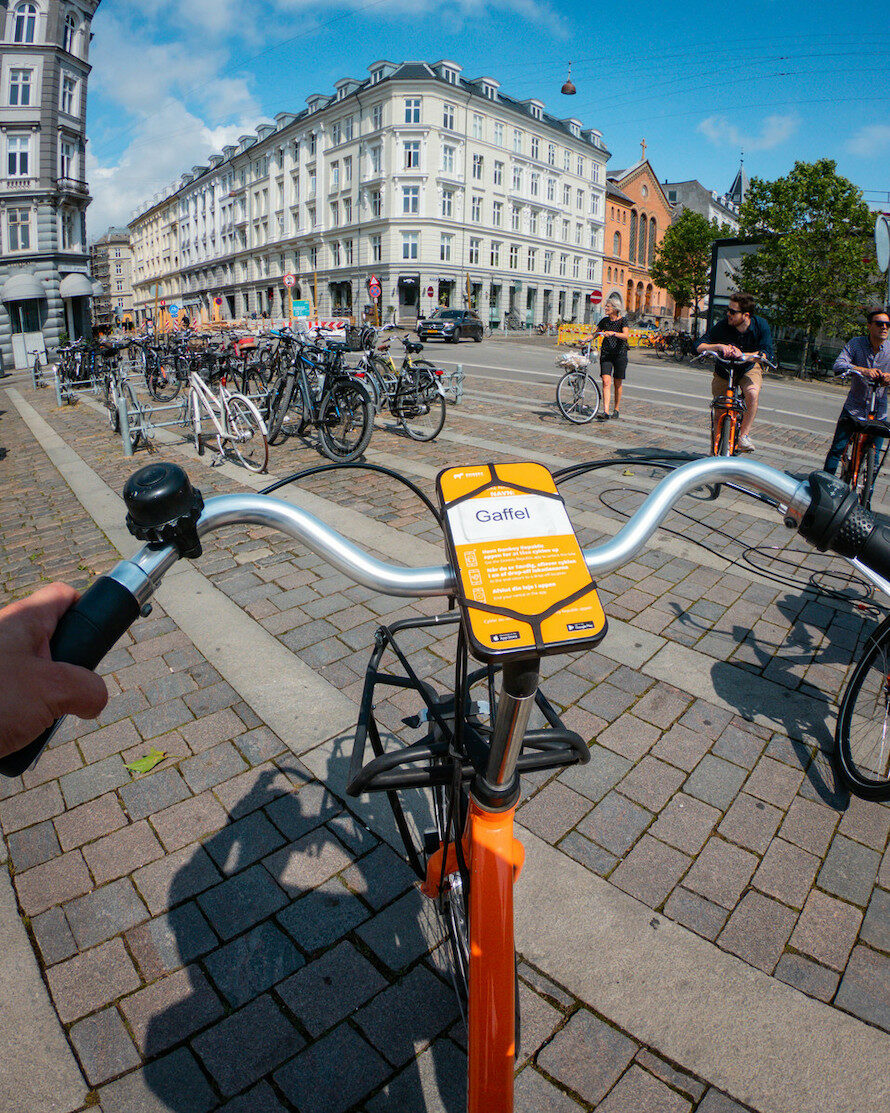 You don't have to stay inside to find cozy moments
Tivoli in Copenhagen is just the coolest place! It's this theme park in the middle of the city, with beautifully manicured gardens and a central stage. The rides include a massive seat swing with the best views, a VR roller coaster and even an old janky roller coaster where workers ride on the back and literally coach it round the track.
A few times, I got told to put my phone away when filming, but that was quite freeing. I thought: I'm just going to live it. It was also on our first night, so it was probably good that I was focused on getting to know people. So I thought, I'm going to go on rollercoasters with them, get the adrenaline going and find out who they are.
As we were leaving, they were showing a movie in the centre. It was full of families, on this Saturday evening at twilight, all watching a movie and tucking into food together. If that's not living the hygge lifestyle, I don't know what is.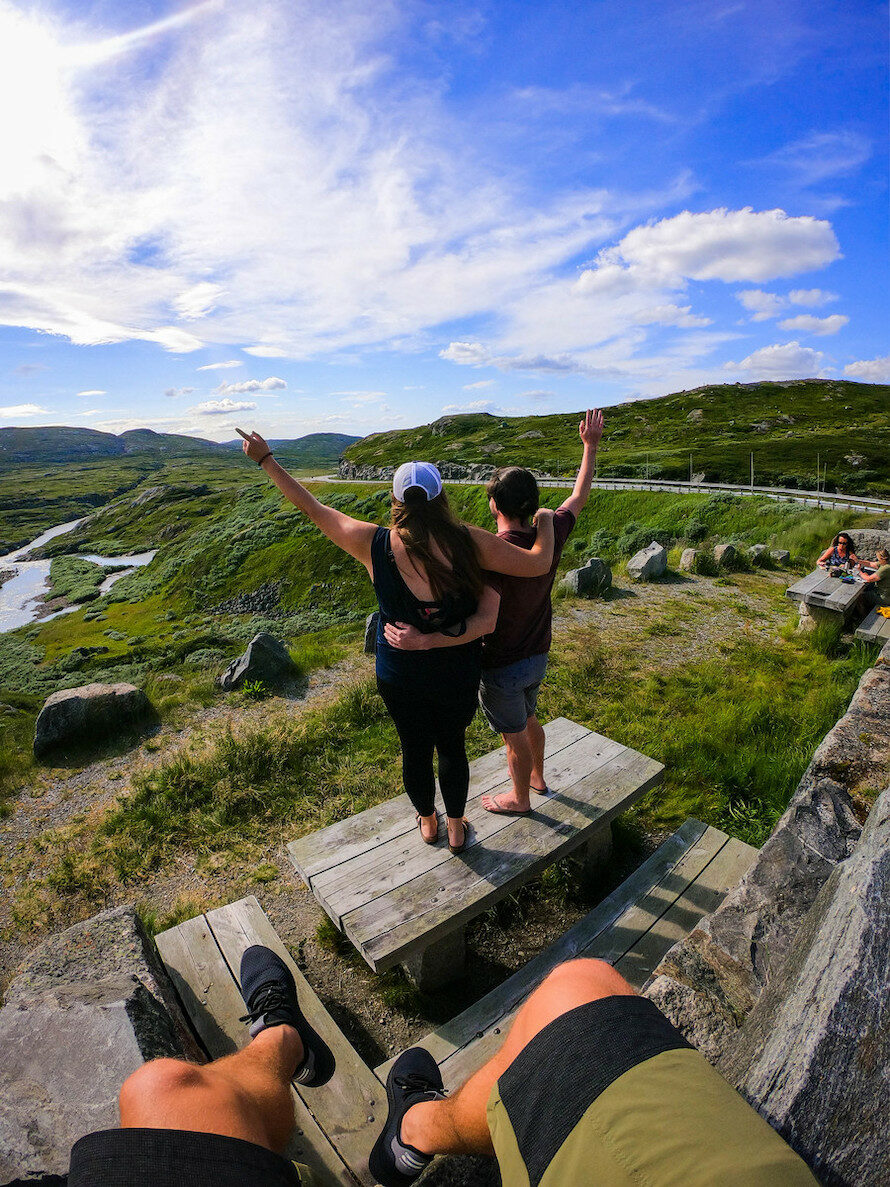 Scandi culture is this amazing mix of joy and curiosity
My trip to Scandinavia was all about these interesting contrasts, including remote landscapes and buzzing cities. Scandinavia is also such a trend-setting region, they're known for being the happiest people in the world and I can really see why. They manage to commit to their culture, prioritising friendships, balancing their time with family and friends and exploring on their own.
https://www.instagram.com/p/B0mIVMRAqaG/
It's this Scandi culture that has kept me wanting to go back – even if just to see more of Norway's sprawling beauty. It's one of those places where I feel I have so much more to explore, so many more unforgettable moments to chase.
Want to discover your own slice of hygge? Check out the new Contiki Scandinavia trip.