20 solo female travel accounts to follow in 2021
Share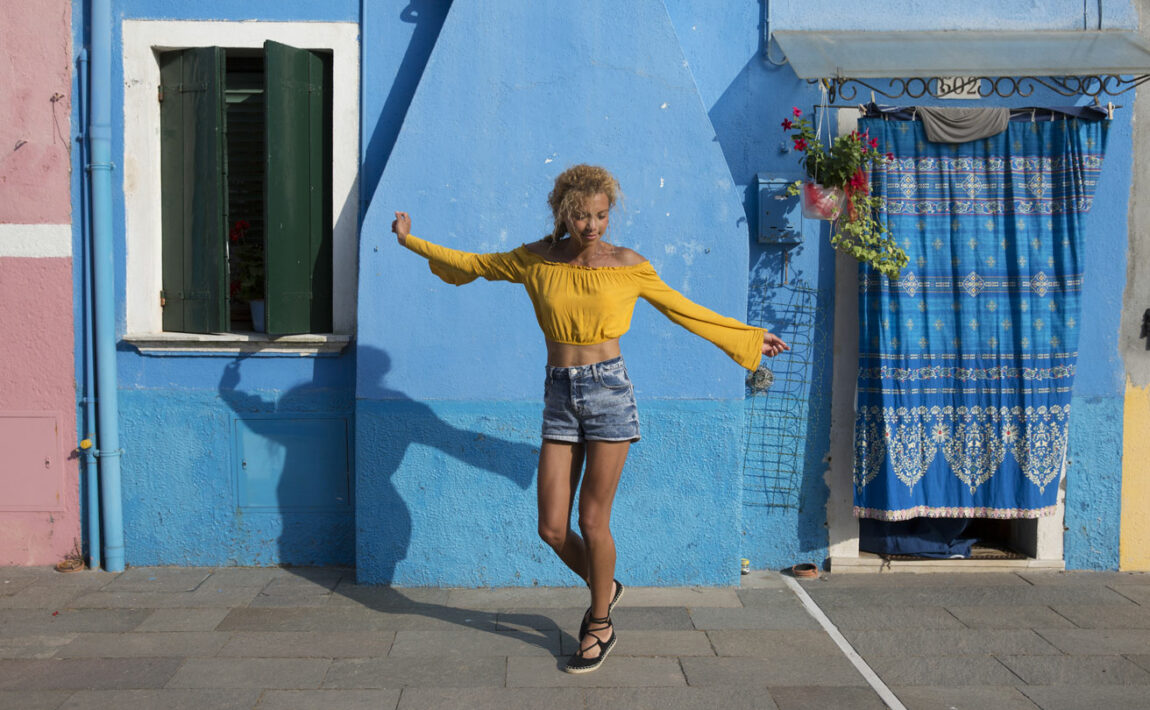 Perceptions of solo female travel can be mixed. Liberating for some, terrifying for others. Even if, secretly, lots of us think how exciting it could be, that doesn't stop the other thoughts plaguing the mind such as; will I be safe? Will I be lonely? Will I make friends? But we're here to tell you something –solo travel rocks! Don't just take our word for it though. We've got a whole catalogue of women here to prove it.
Each one listed believes in the power of solo female travel, and they're full of inspo, tips and advice to help you make it happen. And after a year of sitting still, why not make that time now?
Jessica Nabongo
@thecatchmeifyoucan
Jess wears the solo female travel title well. The Ugandan-American is the first Black female to have travelled every country in the world, and 89 of these were done solo – which is pretty neat if you ask us. Her grid is a cool collection of wanderlust destinations and bold fashion statements which we love. And given she's visited every country around the globe, we're pretty sure you'll find something here that takes your fancy – including spotlights on the more underrated, hidden locations.
View this post on Instagram
Ciara Johnson
@hey_ciara
Houston-based Ciara quit her job to travel solo and describes herself as being "a reg girl showing HOW to travel." We love her content debunking solo female travel myths like the ones that say you'll be lonely, bored or unsafe – not true! If you're after reassurance from one woman who's 'been there and done it' then give her a follow. She's also great for practical tips, with advice on how to handle your period on the road, to technology that can help you overcome language barriers and deepen connections as you travel.
View this post on Instagram
Kristin Addis
@bemytravelmuse
Kristin is a solo female travel blogger from LA who's been on the road for seven years – and counting! She jacked in her 'miserable' job in finance, age 22, to pursue the path less travelled, and to date that's included hitchhiking solo through China and leading female-adventure tours all around the world. You'll love her inspirational stories and vibrant account, and she also designs and sells ethical travel clothing on the side; 10% of the proceeds go towards female survivors of domestic violence.
 

 

 

View this post on Instagram

 

 
Chantel Loura
@voyagingvagabond
Chantel describes herself as a "fat, queer digital storyteller" whose account champions body positivity, and brings the perspective of travel as a plus-size female. She's from Rhode Island, USA, but her travels have covered everywhere from her homeland in the states to Europe, Aus, South America and more. She offers everything from tips on how to pack as a plus-size woman, to LGBT travel guides for various destinations. Her colourful account is sure to brighten your day. Read more on body positivity accounts to follow here.
 

 

 

View this post on Instagram

 

 
Kate McCulley
@adventurouskate
Kate's here to inspire you with life and adventures beyond the 9-5. Age 26 she quit her job to travel solo. Nine years and 83 countries later, she's still going! Kate's been named in the Forbes list of Top 10 Travel Influencers and when you browse her grid, it's easy to see why. Her account brings to life all the ways you can make a life of travel happen "easily, safely and adventurously." Proper inspo for anyone considering solo female travel.
View this post on Instagram
Lee Litumbe
@spiritedpursuit
Lee is a powerhouse photographer and storyteller who's all about off-the-beaten-track destinations and immersing herself in local cultures. From pure white sand beaches in Zanzibar to the skyscrapers of New York, her images are vibrant, fresh and will inspire any female to go on a spirited adventure alone. She's a huge proponent of female solo travel and says: "I strongly recommend everyone travel by themselves at least once in their life, it's liberating! My best advice I can give you is to be street smart, open, and aware. You can do it. You should do it!"
Brooke Saward
@worldwanderlust
Brooke was 20 when she boarded a plane alone for the first time – and she's never looked back! She travels solo 90% of the time and her adventures have taken her to Europe, the Americas, Africa, the Middle East, Asia and Oceania. Her online diary (AKA blog and Instagram) is a dreamy, rich, travel tapestry and shows exactly how to capture the very best memories using only yourself and a tripod.
https://www.instagram.com/p/BuOTv-tnjLZ/
Michelle Liu
@chinchelle
Michelle, aka Chinchelle, is a solo female traveller who started a global phenomenon known as chinning. After noticing everyone striving for the perfect selfie in school, she decided to flip 'beauty standards' on the head and started taking chinfies – selfies with a melted chin. She's now taken her hilarious idea on the road and chinned so many iconic locations all over the world. She's even chinned with Dylan Sprouse. Follow her for a dollop of cheer (and chinny-chin-chin).
https://www.instagram.com/p/BdYlkO5gb6T/
Brinkley Davis
@brinkleydavies
Marine biologist, ocean lover, plant-based and solo female globetrotter; Brinkley is a huge believer in a sustainable life and sustainable travel. She shares her passion for the world under the waves by volunteering, creating content and representing marine and wildlife conservation groups on her adventures. Most recently Brinkley worked with TreadRight on a mission to India to learn more about the plight of elephants.
View this post on Instagram
Mollie Bylett
@wheresmollie
Mollie's currently documenting her solo female travel adventures with the realities of van-life. Hers is a great account for giving inspo on ways to get off grid and get back to nature – and to embrace a more simple way to life. Mollie says: "I am a strong believer that, for some, life wasn't meant to be lived in one place and that, should your heart be pulled towards a person, a country, or an experience… you must pursue it or one day you may live to regret it".
https://www.instagram.com/p/BtIiai9Hajj/
Patrice Averilla
@avelovin
Ave is one of the bubbliest and brightest travel influencers around! With over 150,000 followers on Instagram, her content is serious wanderlust material, interspersed with a good dose of real talk and humour. Ave cherishes her heritage and always makes sure she has something that reminds her of home with her on her solo female travels (usually food!).
https://www.instagram.com/p/BmqGaKJn9rm/
Amanda Williams
@dangerousbiz
Originally a journalist, Amanda's living the dream as an award-winning travel blogger with an eye for interesting places. Her feed is filled with textured landscapes from US National Parks, to endless seas and skies from the likes of New Zealand and Greenland. Amanda loves sharing her solo female travel tips and her passport is impressive—her words will stay with you for a long time.
https://www.instagram.com/p/BjD8caehIbv/
Juno Kim
@runawayjuno
In 2011, Juno quit her job as a mechanical engineer and started her solo female travel adventure. Her stories are inspiring, and she's got a talent for finding both interesting people and places way off the beaten track. A digital nomad and fierce female, Juno offers a fresh perspective on topics we think you'll find interesting. For example, she explains why she chooses to travel solo even though she's married, and regularly dives deep on unique cultural elements in her content.
https://www.instagram.com/p/BYYsV1whMfH/
Veera Bianca Papinoja
@veerabianca
Blogger, campaigner and solo female wanderer, Veera lives and breathes travel. As a teen, she knew there was more to life and that she had to explore the world, so she packed up her life and moved to a horse farm in Australia. She experienced a life-altering horse-riding accident a few years later, but that hasn't held her back. It's only made her more determined to keep travelling, and to inspire others to be unapologetically themselves. The magic of travel is never far when Veera's around!
https://www.instagram.com/p/BuNxB-hF-TH/
Kristabel Plummer
@iamkristabel
Following Kristabel means you will see a colourful shot every day from somewhere around the world. Her blog, I Want You To Know, is a haven of thoughtful lifestyle and travel pieces that will make you want to pack (a very well planned) suitcase and catch a plane—immediately! Kristabel is also the founder of You Can Sit With Us, an event for fellow bloggers to meet up and have honest chats about the industry.
https://www.instagram.com/p/BouOGudBSTq/
Dani Heinrich
@globetrottergirls
Dani's slogan is "one globe, no regrets" and for obvious reasons, we are very much behind that. Dani grabbed the travel life with both hands when she turned a year-long gap year into a never-ending journey that's taken her from country to country ever since. As a member of the LGBT community, Dani creates content on her blog for not just solo female travellers, but other LGBT people who plan to travel the world and don't know where to start.
https://www.instagram.com/p/BbxCJmpHJw2/
Christine Kaaloa
@grrrltraveller
If you love food and travel, Christine's YouTube and Instagram feed will be right up your alley. She embraces solo female travel and she's not afraid to answer the tough travel questions (like how exactly you use a squat toilet), Christine loves sharing her travel tips for major cities and all of the quirky towns in between.
https://www.instagram.com/p/BtoGNpDgo0g/
Nadine Sykora
@heynadine
Nadine is a travel vlogger, videographer and YouTuber who has over 50 countries under her belt (so far). Her solo adventures are well documented on her channel and can't help but make you laugh. Funny, independent and heartfelt, Nadine is a true wonder woman when it comes to solo female travel.
https://www.instagram.com/p/BiNAuh1gD-o/
Gloria Atanmo
@glographics
Gloria's motto is "Life is short. See the world. Spread joy." Her journey as a solo female traveller started with $500 in her pocket and today, she's a juggernaut who wants to educate everyone about travel and why it's the best thing you'll ever do. Gloria never shies away from tough topics, and happily shares her worst travel moments and thoughts on travelling as an African-American woman.
https://www.instagram.com/p/BtlaBD5n85s/
Hayley Simpson
@hayleyonholiday
Hayley is an influencer on the rise who is a jack of all trades; literally, because she's had a few different jobs over the years. Her main gig is travel writing and she does this while globetrotting solo. Hayley believes that travelling alone is important to help get introverts like her out of their shells and foster some self-trust.
https://www.instagram.com/p/BoluKMoBGSW/