The melodies of Memphis & Nashville: How Tennessee shaped music history
Share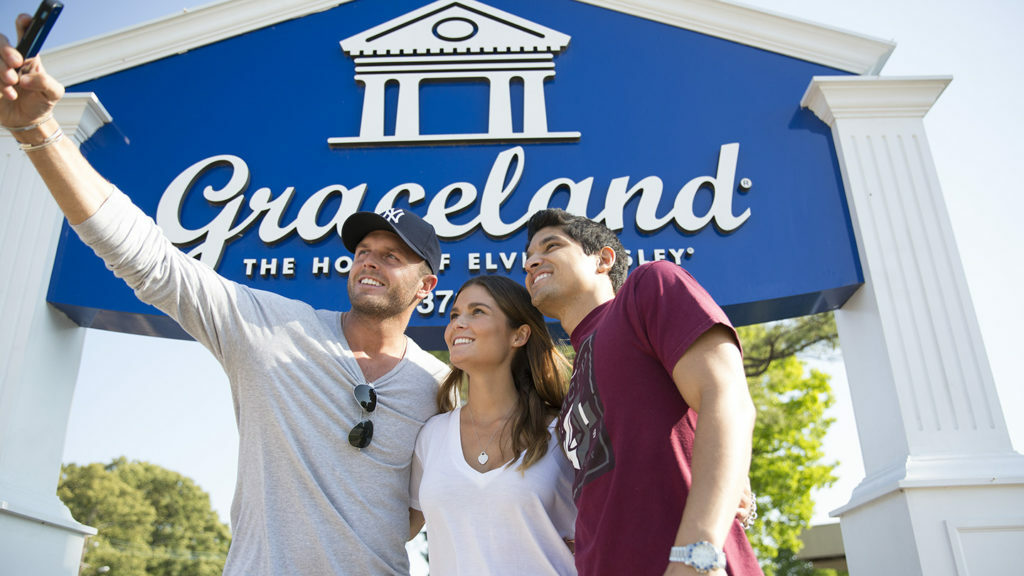 When Contiki sent TikTok dance sensation Nathan Lust on our Eastern Discovery trip, we didn't pull the itinerary out of a hat. We knew he'd vibe with the melodic cities of the American South, especially when in Memphis and Nashville. And, well, it looks like we were right.
But how did Memphis earn its moniker as "Home of the Blues"? Why did Nashville become known as "Music City"? And what made Tennessee the cradle of much of the music we know and love today? Read on, music lover, and you'll be booking the next flight to the Volunteer State before you know it.
The birth of Beale Street
Memphis music history is as old as Memphis itself. As a hotbed of soulful African American culture, this place has had a huge influence on rock, soul, gospel and more. But it's probably most well known as the Home of the Blues. And that's mostly down to one man: W.C Handy.
Handy grew up in Florence, Alabama to a father who thought musical instruments were tools of the devil (amazing what the desire to annoy a controlling parent can do for your creativity). Later, as a pretty *ahem* handy trumpet player and composer, he went on a personal musical pilgrimage across the Mississippi Delta, listening to all the popular African American music he could find – particularly the rural music echoing from the former slave plantations; repetitious, mournful, beautiful. He was especially struck by the legendary Prince McCoy, sat sliding a silver blade across a steel guitar: a composition which Handy described as having no beginning or ending, and which "haunted" him.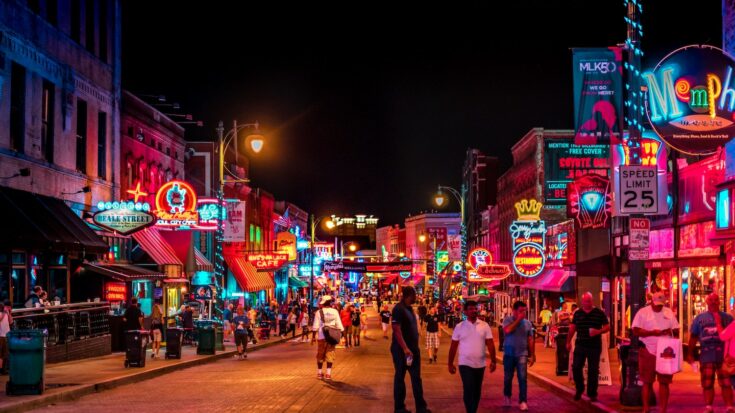 By the time Handy moved to Memphis in 1909, he'd found his musical groove. And he'd also found his musical home: Beale Street, filled with boisterous restaurants and bars all ran by African Americans. There, with his own spin upon the haunting melodies of the cotton plantations, he gradually turned Beale Street into the home of the blues (to have the blues = to feel sad, or heartbroken).
His original composition, The Memphis Blues, is probably the first instance of the 12 bar blues ever recorded. And today, if you head to the BB King's Blues Club, or the Rum Boogie Cafe, you can still hear those sultry, soulful and sad melodies spilling out of clubs and bars, almost unchanged from Handy's compositions over 100 years ago.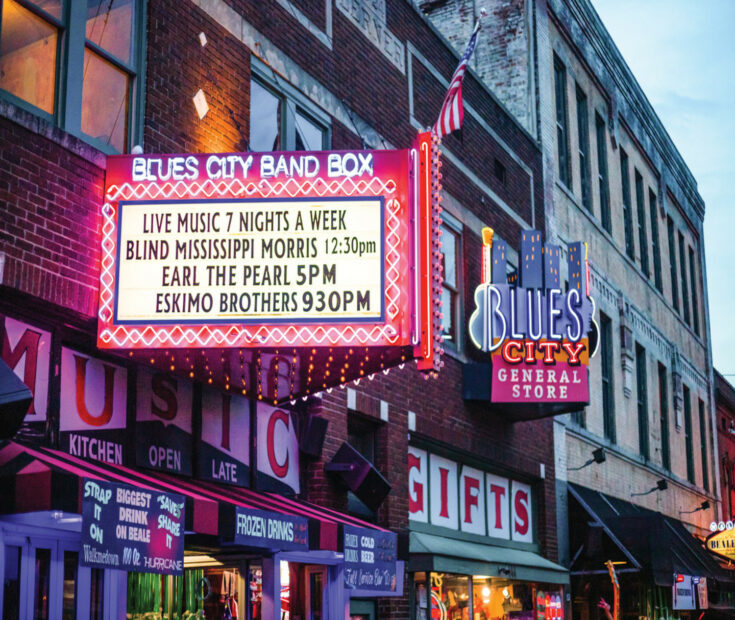 Going to Graceland
There are scores of famous musicians from Memphis, but only one is known as The King.
By the 1950s, the city was firmly imprinted in music history, with Handy's blues branching off into jazz, soul, and of course, rock and roll. It was beneath the bright lights of Beale Street that a young Elvis Presley first fell for the backbeat-heavy riffs of Rhythm and Blues and the quiffed fashion that would go on to define him. And it was in Memphis that The King ultimately made his home: Graceland, the majestic mansion that stands today as a monument of music history.
Elvis cherished Graceland so much that, when on tour, he'd have rooms remodelled to match up with his Memphis home before arrival, so he could unwind after the gig in the warm embrace of familiar surroundings. After Presley's untimely demise, the real thing was opened to the public in the 80s, and today it's a 200,000 square foot entertainment complex featuring museums, restaurants, gift shops, and more.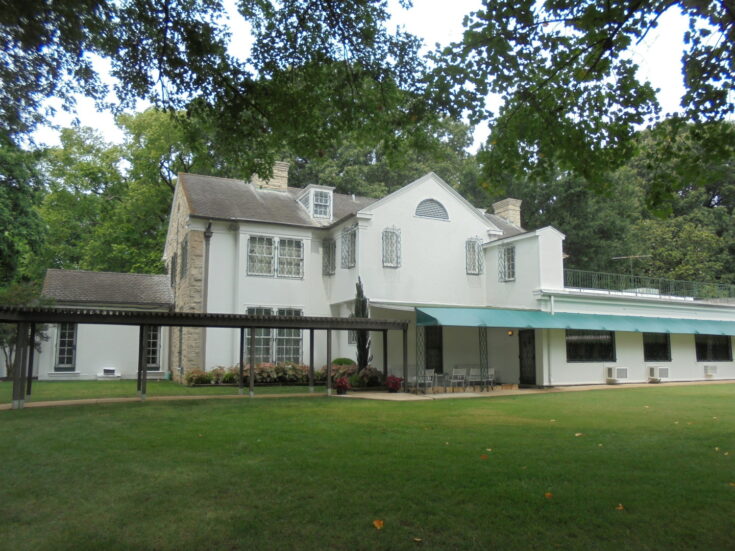 Nashville. AKA Music City
It's a pretty crazy testament to Tennessee's music creds that a city as influential as Memphis – a city that birthed many of the genres we now associate with popular music – isn't the one known as "Music City." That honour goes to the capital, Nashville. (Hey, we told you this was a tuneful state). Since famed frontiersman Davy Crockett arrived with his fiddle in the 1820s, Nashville musical history has thrummed with the melodies of America. And, while Memphis is most associated with the blues (and later, rock and roll), Nashville is very much the global home of country music.
The city's most famous musical venue, the Ryman Auditorium, was pivotal in country music's emergence. Opened way back in 1892 as a place of worship, in the 40s it became a musical Mecca, where a pioneering country station would broadcast live from the auditorium every week. After a huge $14,000,000 renovation in 2015, today the Ryman is home to Opry Country Classics each spring and autumn and Bluegrass Nights each summer – so check it out if you're swinging by.
Another place you can't miss is the National Museum of African American Music, which showcases the indelible influence African Americans have had on music, in Nashville and beyond.
As a culture, their contribution to all the tunes we know and love really can't be overstated. And neither, it has to be said, can Tennessee's.