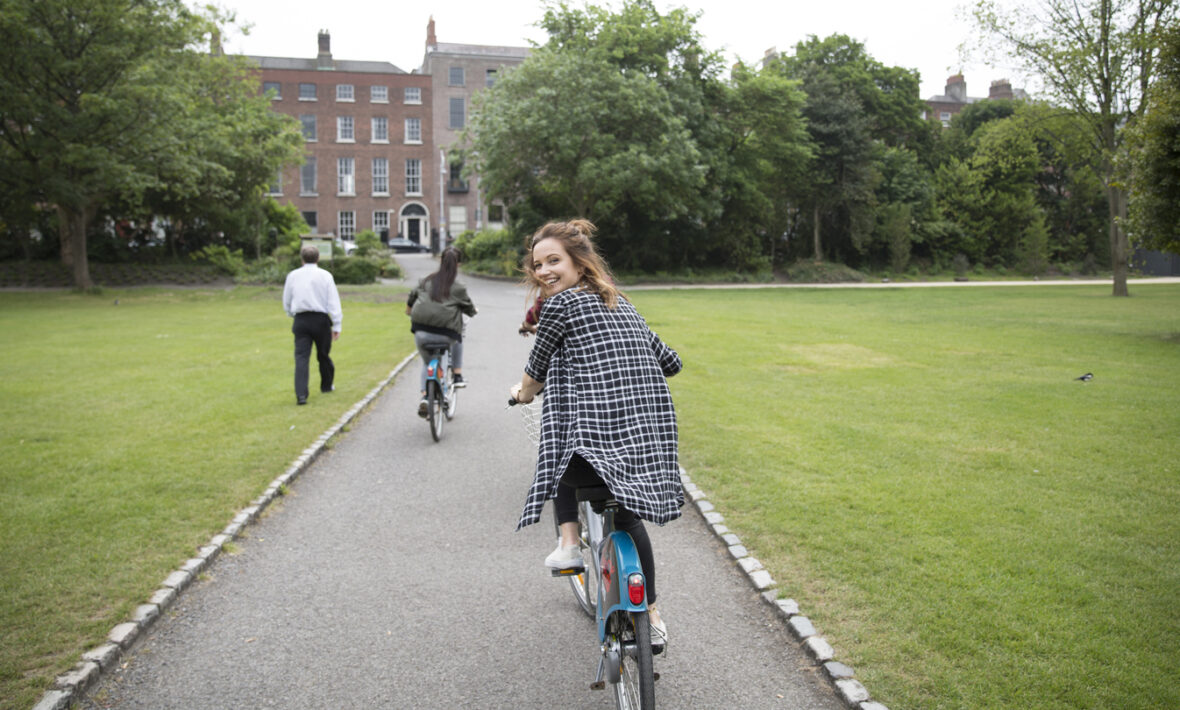 A trip to Ireland, the land of saints and scholars, has a lot to offer travellers – from a hearty Irish stew, to sea cliffs, heritage sites, and ancient castles perched on green hills, and back again to a tasty pint of Guinness. If you're ready to go full throttle and forge an extraordinary path filled with spectacular valleys, vibrant culture, a buzzing live music scene (or just find an Irish local to have a pint of Guinness with), rest assured, we've got you covered. Here are some of the best things to do in Ireland that are guaranteed to blow your mind.
1. Sample Jameson Whisky in Cork
Who does whisky better, Scotland or Ireland? It's best for you to decide yourself and sample Ireland's perhaps most famous batch, Jameson. The distillery in Midleton in Cork gives tours and tastings, so it's a no brainer really.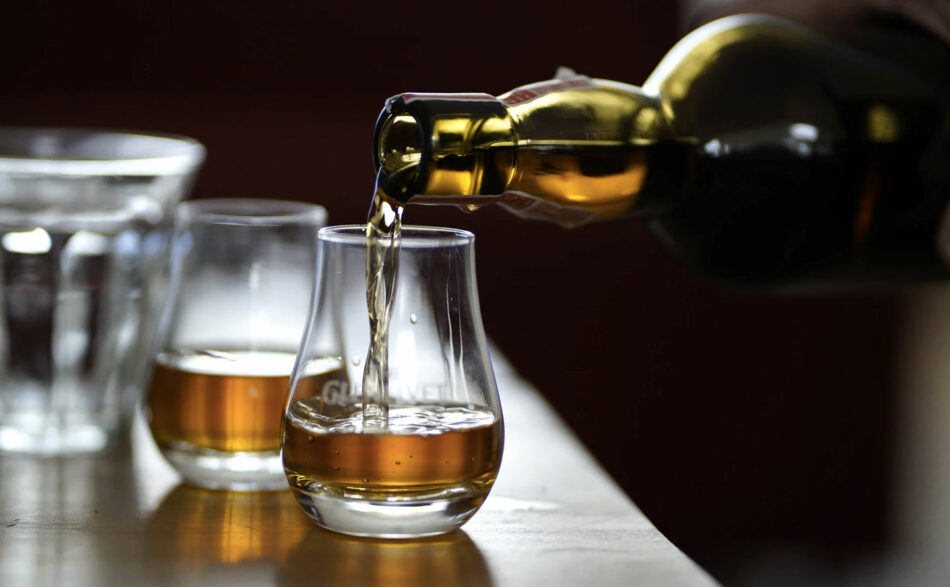 2. Check out Dún Aonghasa on the Aran Islands
The prehistoric hillfort is pretty imposing and impressive, and visiting the site is one of the best things to do in Ireland. The circular walls look great from on high, but also magnificent explored on foot.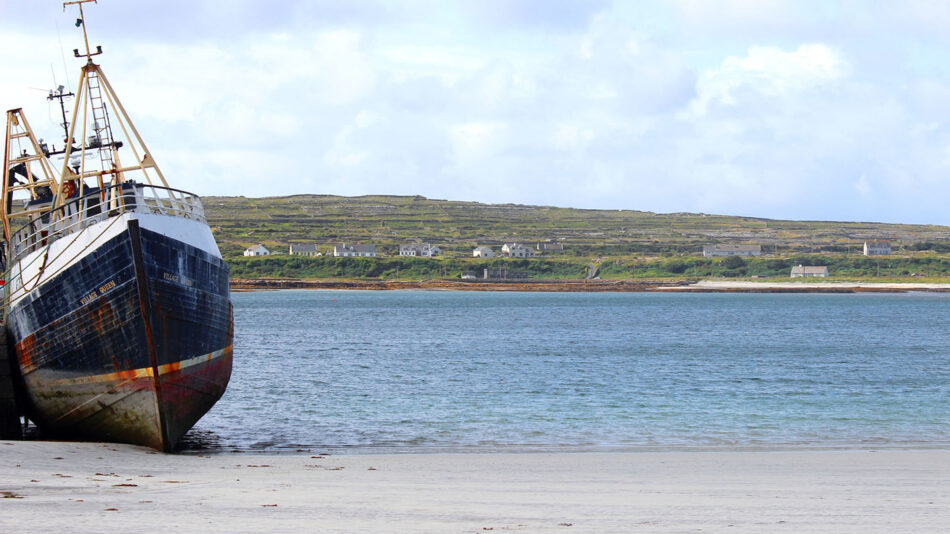 Image source:Paola Franca
3. Hike in the Wicklow Mountains
There are many hiking trails in the scenic Wicklow Mountains that lead to viewpoints like Sally Gap, Lough Tay or Powerscourt Waterfall. If you have enough time in Ireland, put a day aside to head to the countryside and explore this locally-loved area. The view from Lough Tay, also known as Guinness Lake, especially is lauded as one of the prettiest views in Ireland.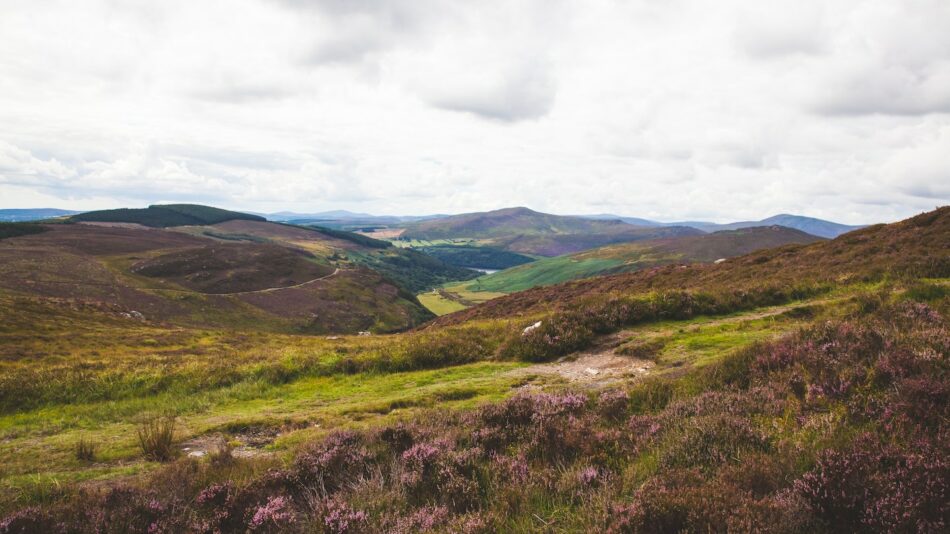 Image source:Joshua Hoffman
4. See the tiny church by the lake
Gougane Barra is one of those blink-and-you'll-miss-it places, but the tiny church on the edge of the lake is beyond cute. The hotel nearby has good food and sometimes hosts plays and small concerts in the summer.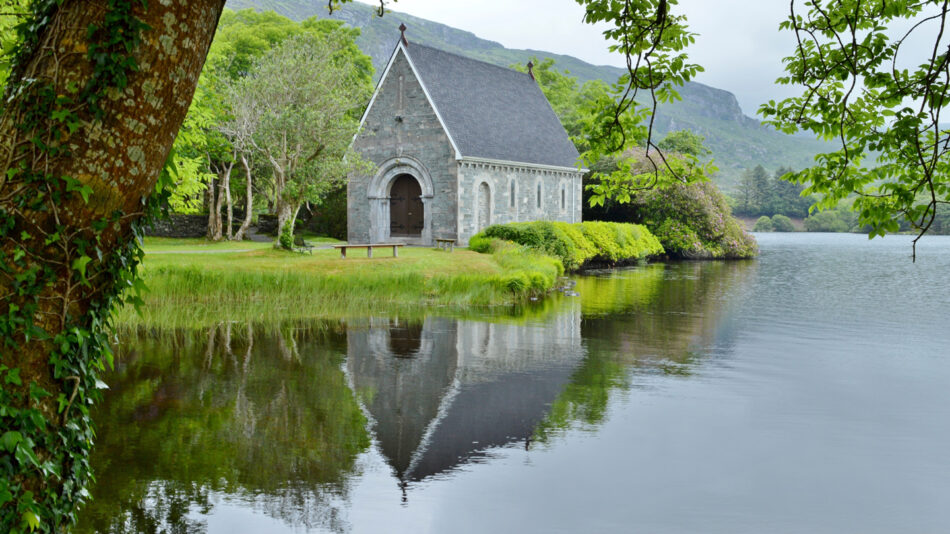 5. Try Tayto Crisps
Tayto crisps are an Irish snack staple. Like how Scotland has its Iron Bru, munching on some Tayto chips (sometimes on a white bread sandwich) is a must – they're just one of the Irish foods you absolutely HAVE to try.
6. Visit the oldest library in Ireland
The Trinity College Library dates back to 1592 and it's famous 'Long Room' has 200,000 books and manuscripts alone. It's one of the most beautiful libraries in the world.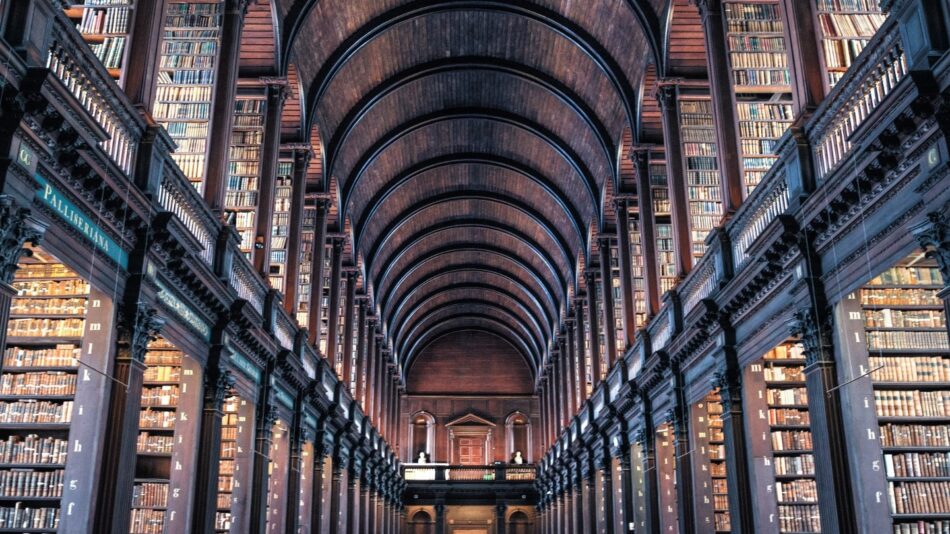 7. Get beautiful with seaweed
Ireland has a lengthy coastline, so it's hardly a surprise they have a lot of seaweed and that they've been using it in beauty remedies for yonks. From the Voya Seaweed Baths in Strandhill to shops selling weedy shampoo, it'll leave you smoother than a selkie.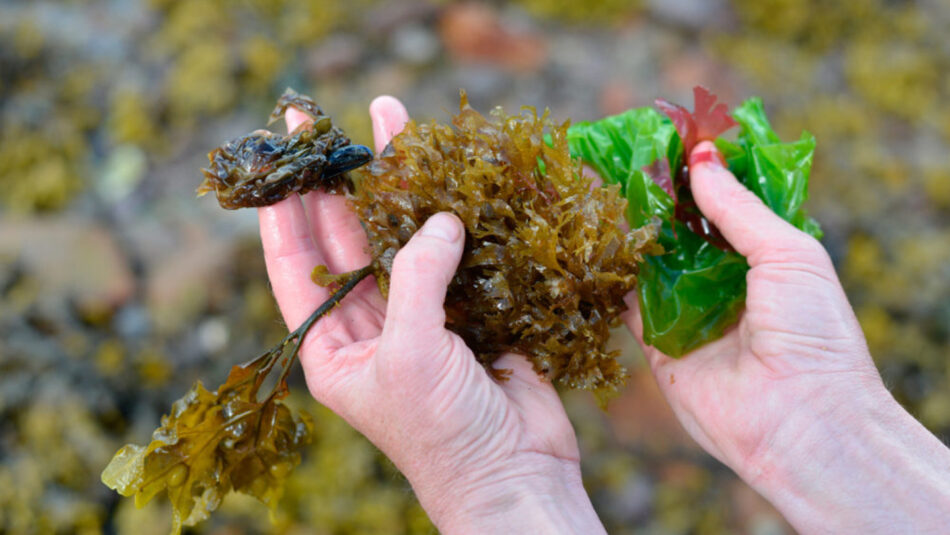 8. Surf on Inchydoney Beach
Bet you didn't think you could surf in Ireland? This popular beach in West Cork is surfing friendly, and even if you're not game for a dip, it's a great spot to just chill and watch the sunset.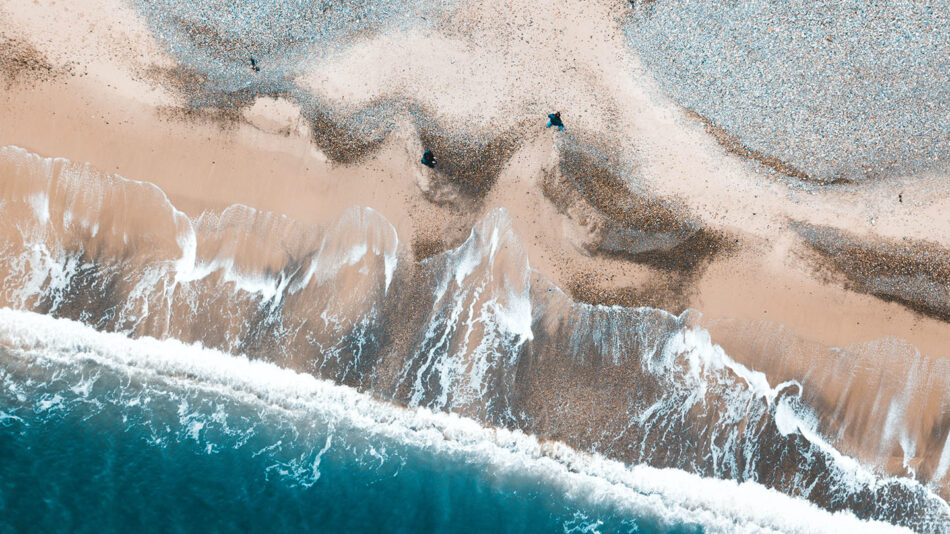 Image source:Oisin Cooke
9. Watch the sunset from the Cliffs of Moher
This is the highlight of County Clare, the sprawling wilderness of health and lush greenery. You're likely to take a walk along the treacherous Cliffs of Moher anyway, but take it a step further (not literally) and find a spot to watch the uninterrupted sunset from.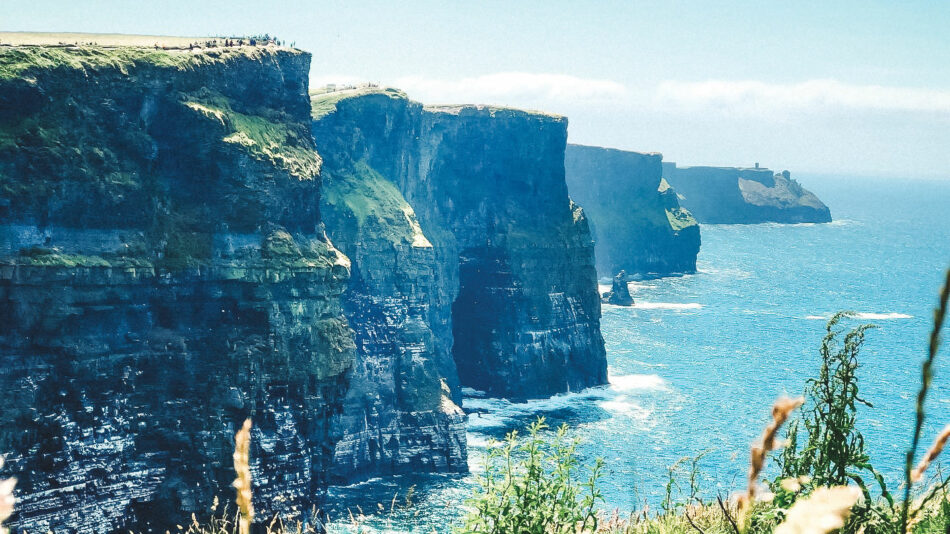 10. Attend the biggest matchmaking festival in Europe
If you're lucky enough to be in Lisdoonvarna on Ireland's Wild Atlantic Way during the month of September you can attend the annual Matchmaking Festival. It's Europe's biggest singles event and has been running for over 160 years! Even locals think it's fun to watch and have a bit of a chat with hopeful romantics.
11. Explore Kildare's gorgeous gardens
Kildare boasts many lush, green gardens. And when it comes to the best things to do in Ireland, it's safe to say we'll always be slightly biased towards exploring wildlife and the great outdoors! Locals recommend exploring Irish National Stud & Gardens, a breeding facility for thoroughbred horses that has beautiful grounds inspired by Japanese gardens.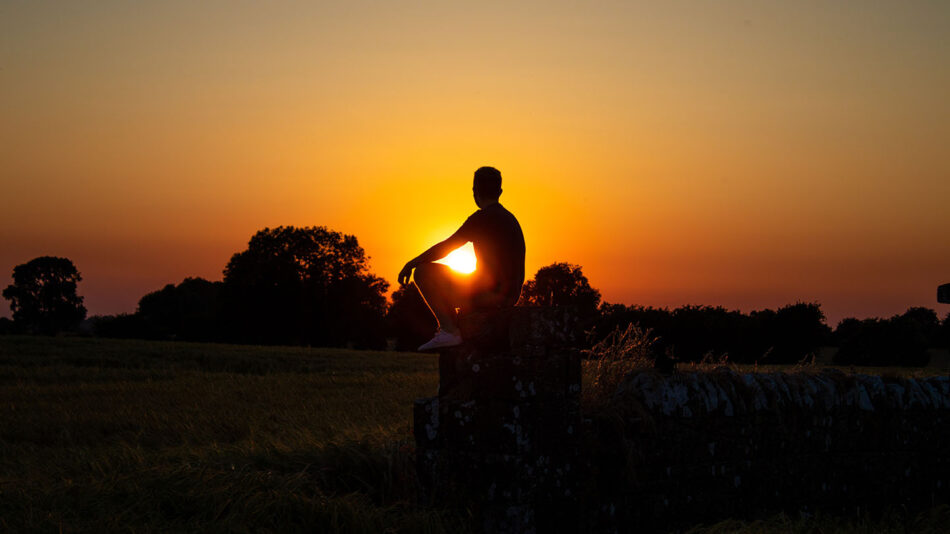 Image source:Stephen Murphy
12. Tuck into real Irish ice cream and whiskey in Dingle
Far out from capital Dublin, the Dingle peninsula flows at its own pace. Dairy from cows in Dingle is famous world over for its creamy, luxurious taste. Try Murphy's ice cream, which is made with milk from local Kerry cattle. Then taste a tipple of whiskey from the artisan Dingle distillery.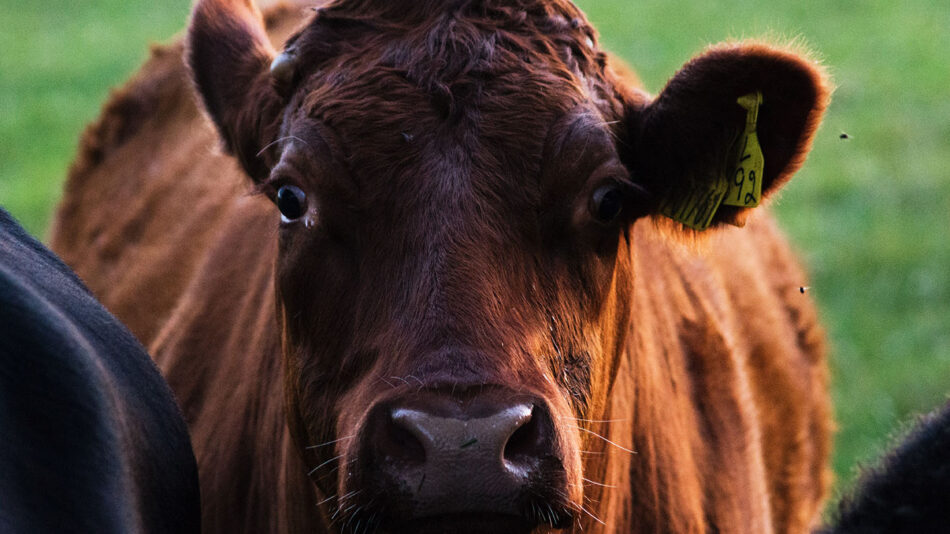 13. Check out some Viking artefacts
Hiding under modern Ireland is a rich history with many tall Viking tales. Although maybe they're not that tall at all when you see all the ancient relics left over from the raiding heyday. You can find museums showing off the old school wares everywhere, but Dublin probably has the most treasures.
14. Check out a hurling match
A very unique experience and a very unique Irish sport, hurling is the fastest ball game in the world and if you can score tickets to a match while you're there, you won't be disappointed.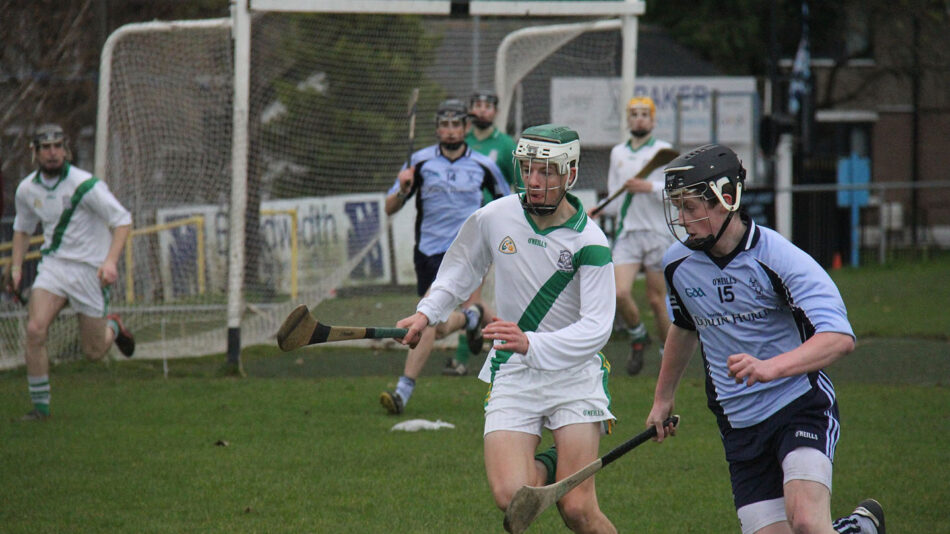 Image source:Elsupero
15. Eat fish and chips in Howth
The adorable fishing village of Howth has some lovely coast walks and even lovelier seafood takeaways. Grab some fish and chips and enjoy the sounds of the sea.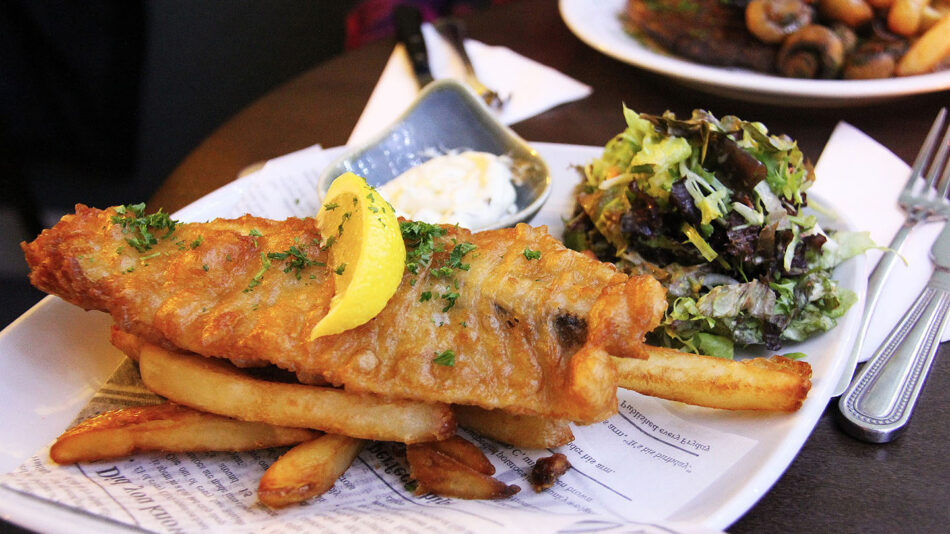 16. Take a foodie tour of Dublin
Popular local spots in Dublin include Fade Street Social for tapas, O'Donoghue's Pub for a truly Irish experience, Vintage Cocktail Club for drinks, and outside of town, Johnnie Fox's Pub for music, dinner and a free shuttle there and back!
Image source:Diogo Palhais
17. Eat local and healthy in Cork
Cork has plenty of hidden foodie gems! Locals recommend The Farmgate Restaurant in the English Market for meals that use fresh, locally sourced produce, and The Quay Co-Op restaurant that can cater to any dietary requirements and makes tasty vegan and vegetarian meals for a reasonable price.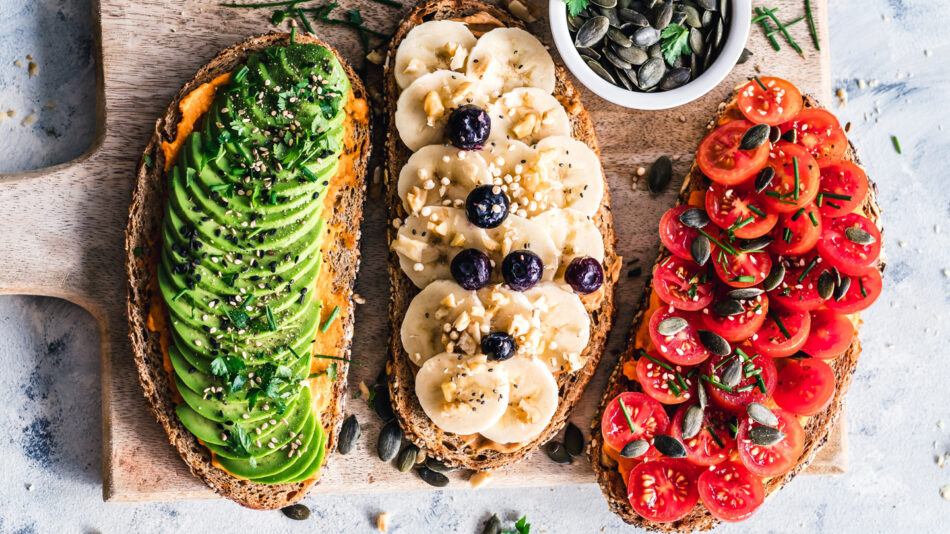 18. Get to the heart of live music in Galway
Head to Róisín Dubh in Galway for alternative music, traditional Irish music and awesome shows. Locals love this place and on a weekend, it's considered one of the best things to do in Ireland. It's no wonder, that Galway is 2020's European Capital of Culture!
19. Kiss the stone of eloquence at Blarney Castle
Blarney Castle was built in 1210 and the famous stone within the grounds has huge cultural significance in Ireland. Leaders of the country and literary heroes alike have kissed the stone, which is alleged to be the same that burst water Moses struck it in the desert. Truth or myth, kissing the stone is a challenge in itself – reckon you could do it while you're upside down? Be sure to tick a visit to this unique castle during your trip to Ireland.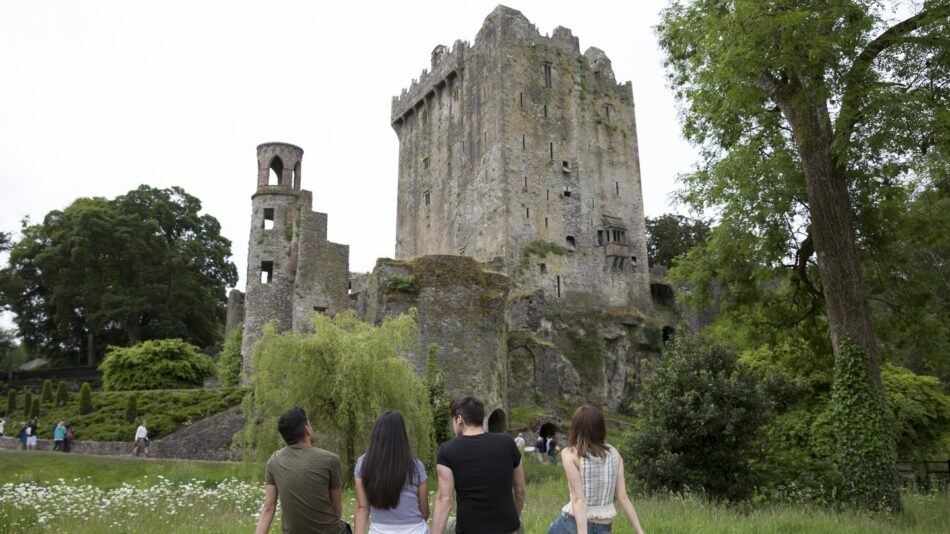 20. Take a scenic drive by the Ring of Kerry
The Ring of Kerry? It's mossy mountainside magnificent realness, hun! Here you'll find the tallest mountains, fishing rivers, oh and the big blue Irish Sea. Take a drive around the coastline and breathe in that brisk sea air.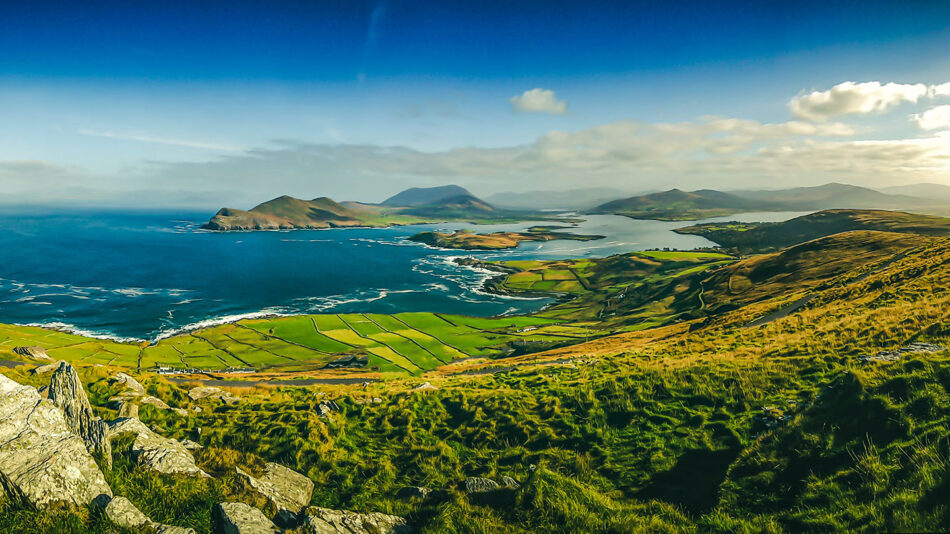 Image source:K Mitch Hodge
21. Sip a creamy pint at the Guinness Storehouse
It's common knowledge you won't taste a better pint of Guinness than in Ireland. Scratch that, you won't taste a better one than at Guinness storehouse, it's where it's brewed after all. Visit the seven floors and peer at Dublin from the panoramic Gravity Bar.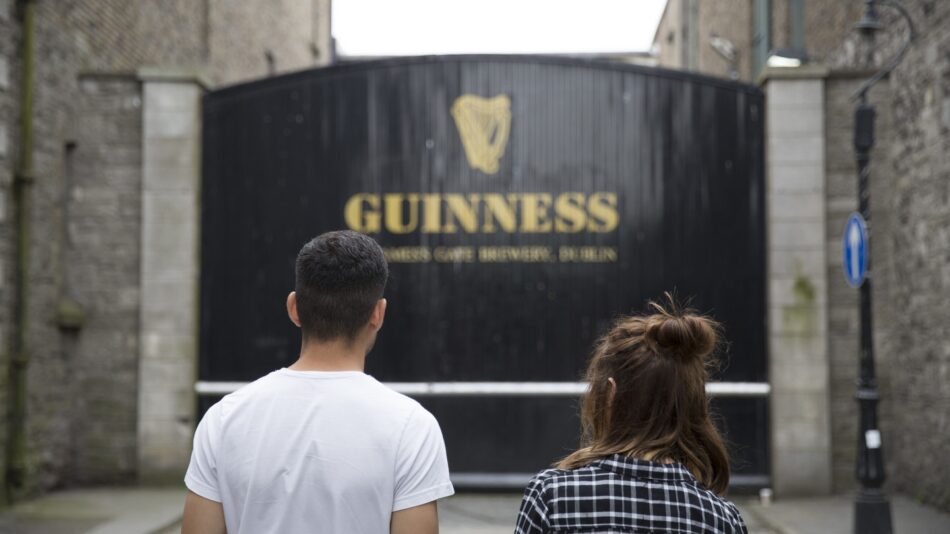 22. Wander through Rock of Cashel's gothic buildings
Family back home probably won't know what the Rock of Cashel is, but that's no reason not to visit. It's a bit of a hidden gem, with Cormac's chapel, a gothic cathedral, and an assortment of medieval buildings to wander through and hear your footsteps echo back at you.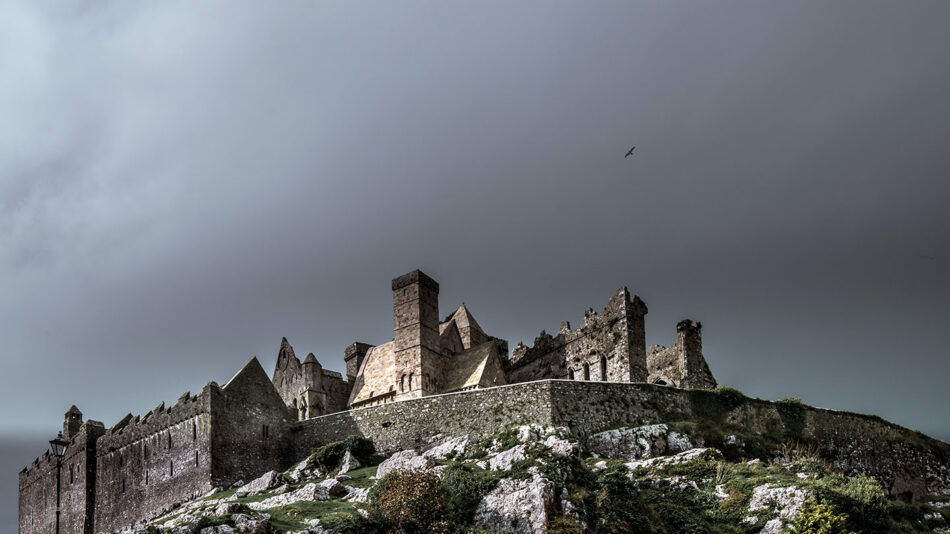 Image source:Mile Kenneally
23. Walk the Cunnigar Peninsula
Tourists never seem to come here but locals love their 2km long sandy peninsula for its untouched beauty. Cunnigar Peninsula offers walks and even a spot to wild camp if you're willing to carry all your gear across.
24. Have a pint at the famous Temple Bar
Serving Dublin locals since 1840, The Temple Bar is as much an institution as it is a place to meet friends and get merry in Ireland. Head over for one of their Irish music nights and jig the night away.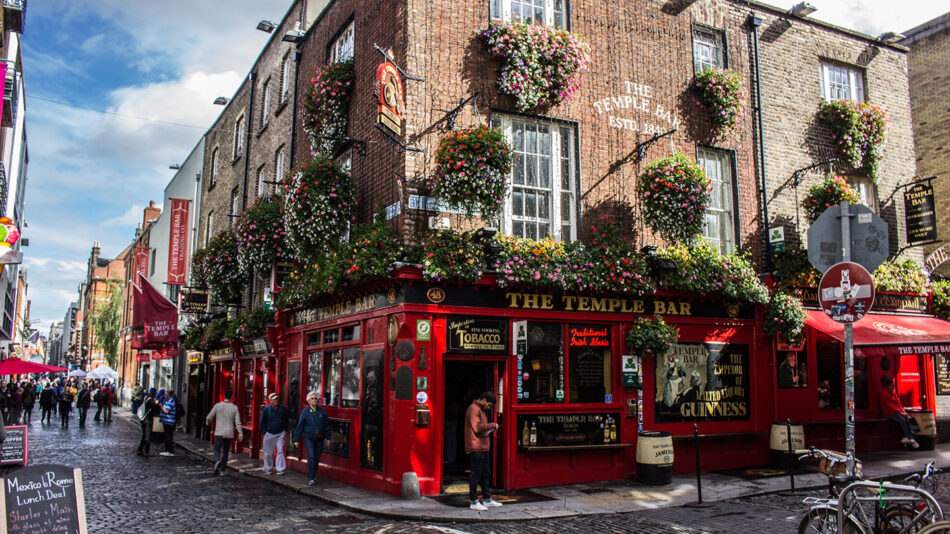 25. Explore the vibrant city of Dublin
Described to be as "friendly as a village and as intimate as a pub" it's been twice voted the friendliest city in the world by Trip Advisor. Just off Wexford Street lies a strip of iconic pubs and Whelan's is one of them. This pub has hosted over 25 years of live music and played a huge role for the beginning of Ed Sheeran's career.
26. Get the Game of Throns fix your soul deserves
And discover a part of Northern Ireland / the Seven Kingdoms. Whether it's the dark hedges that date back to the 16th century, or the Giant's causeway with its 40,000 basalt columns supposedly created by giants, there's unparalleled beauty to be found in Ireland you can't get anywhere else in the world.
27. Delve deep into the not-so-obvious Irish ancestry
Who would have thought burial mounds, stone circles surrounded by hungry cows and scattered 'passage tombs' would be a part of ancient history, right? Newgrange is one of Ireland's greatest and oldest burial sites, and is now listed as a UNESCO world heritage site. This site is a large circular mound complete with stone passageways and chambers inside, whilst outside 97 massive kerbstones lay silently, adding to the historical weight of the area. And to think this site was constructed 5,000 years ago! Impressive to say the least.
Ready to explore Ireland? Check out our epic one week trip to Ireland covering Dublin, County Cork, Galway and more and discover this beautiful destination with fellow 18-35 year olds!