22 best places to visit in Ireland
Share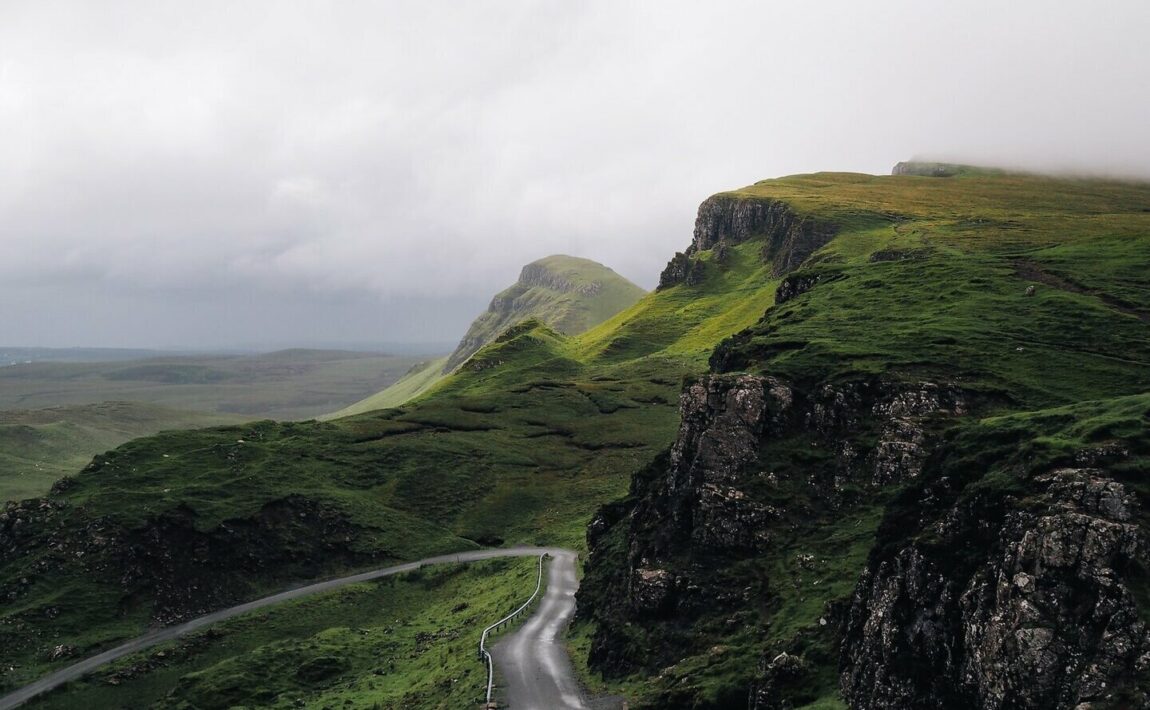 There's just something so lovable about Ireland, and we have such intense FOMO when we're not there. Maybe it's the charming locals, the pub lifestyle, the stunning greenery, or the endless epic history and sites. Whatever it is, we'll never run out of reasons to love the Emerald Isle. So, whether it's your first visit or your fiftieth, here are 20 of the best places to visit in Ireland.
22. Cliffs of Moher
As one of Ireland's most famous viewpoints, the Cliffs of Moher along Ireland's west coast give you some of the most stunning and rugged views of the Atlantic. With its great greenery and majestic vibes, it's perfect for serious soul searching with the wind whipping through your hair.
21. Killarney National Park
With its magical lakes, woods, forests, waterfalls and wildlife, Killarney National Park has it all. It's a must-do for nature lovers, and any sunrise and sunset enthusiasts.
20. Blarney Castle
While the stone kissing protocols may have been banned during COVID-19, they're back in full swing! The 15th century Blarney Castle is one of the most stunning places to visit in Ireland.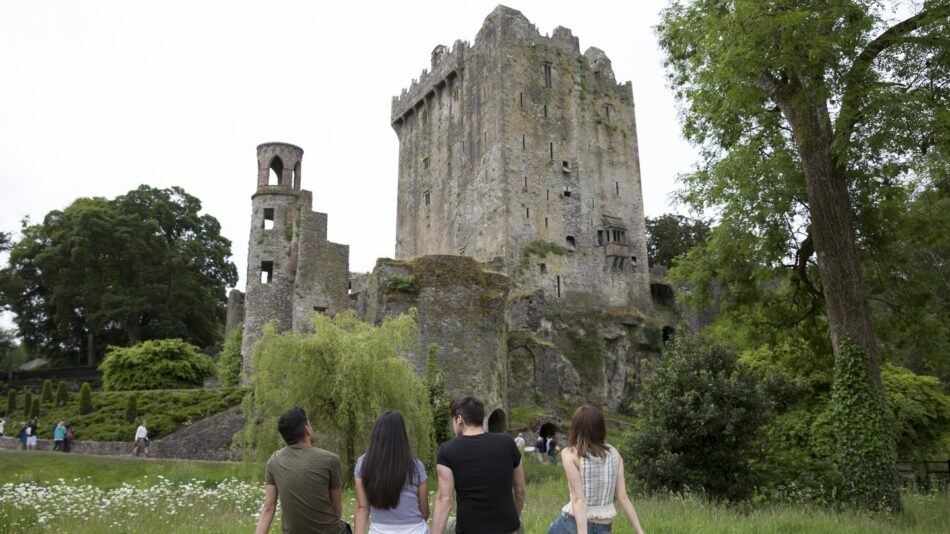 19. Aran Islands
Emerging from the wild atlantic, the rugged Aran Islands are one of the best places to visit in Ireland. You'll get a real feel for Gaelic culture, the historical sites and natural beauty of Ireland.
18. Trinity College
Not only is the gorgeous Trinity College Library as close as you'll get to feeling like you're in a real-life Hogwarts, the library also houses the famous Book of Kells – one of the greatest cultural treasures, and Christian artefacts, in the entire world. It's as magic as Potterland itself! It's a bit spooky, too…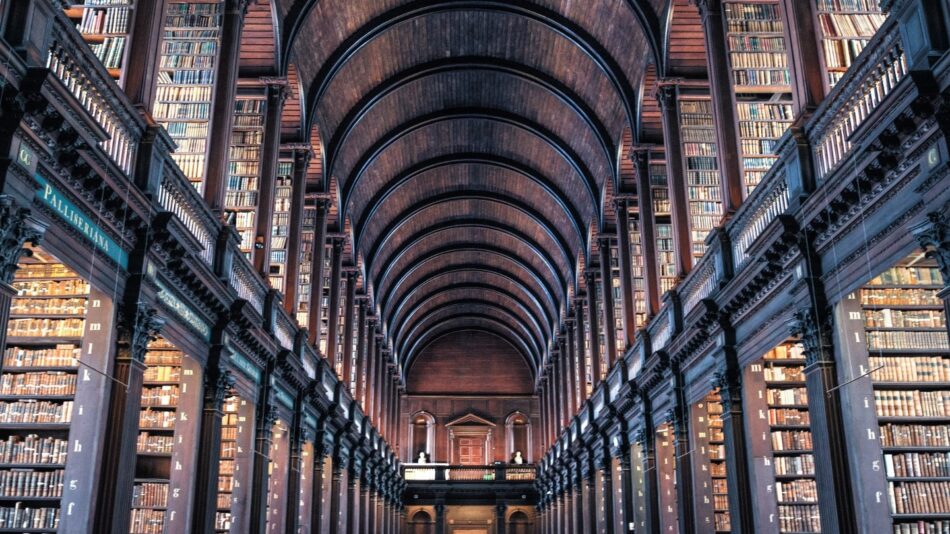 17. Rock of Cashel
The home of medieval magic, the Rock of Cashel is the most impressive cluster of medieval buildings that you'll find in all of Ireland. A definite must-do whilst you're here.
16. The Ring of Kerry
This legendary drive around the Iveragh Peninsula makes this region one of the best places to visit in Ireland, with beaches, old forts, ruins and some of the most stunning landscapes known to man.
15. Temple Bar
This colourful area of Dublin is a hotspot for live music, charming pubs, great shops and restaurants. It's where you can find the famous Temple Bar pub too, a legendary venue with delicious Irish craft beers to taste.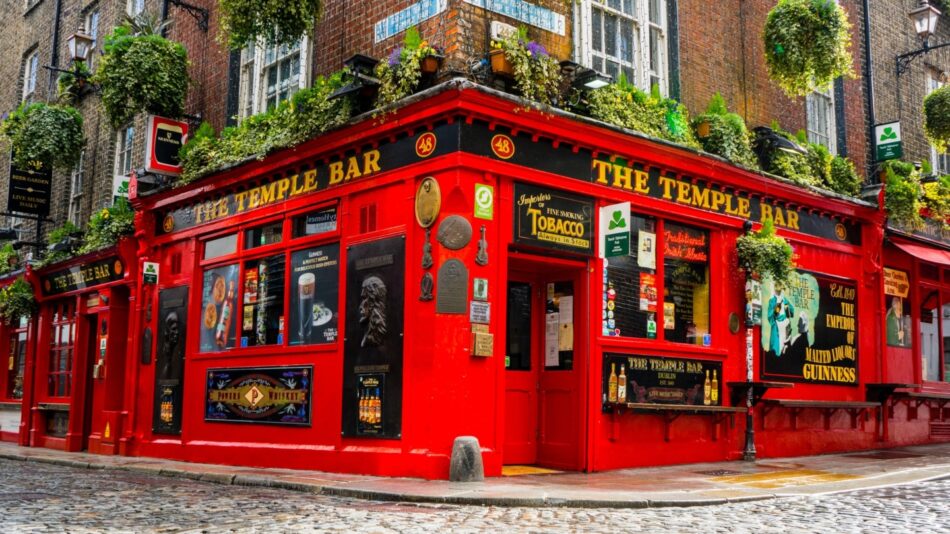 Image source:@lnlnln/ Unsplash
14. Ashford Castle
This historic 800-year-old castle is a must-see. Plus, it's recently been restored into a luxurious wonder, now owned and operated as a boutique hotel by Contiki's sister company, Red Carnation Hotels with 85 guest rooms.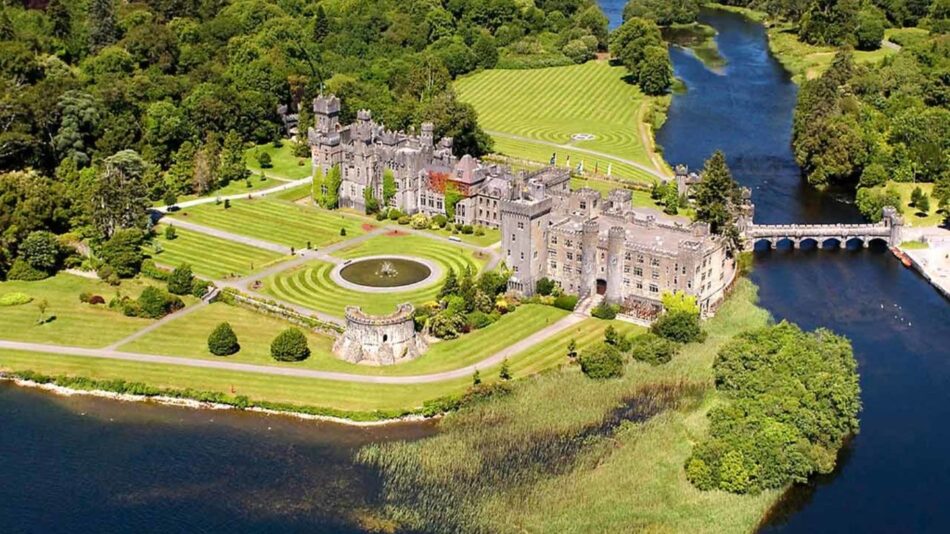 Image source:Flickr
13. St. Stephen's Green
If you're looking for a budget-friendly choice, this gorgeous park within the city of Dublin is one of the best places to have a picnic and unwind with the locals. Take a little break from the tourist attractions and wander through its gardens for a much-needed break between pubs.
12. Sligo
Sligo means 'abounding in shells', which makes sense when you traverse one of Ireland's largest towns, framed by world-class beaches. It offers more than dramatic coasts, though. Take a look at the verdant hills and spellbinding woodlands and it makes sense that Coleman, Yeats (and, yes Westlife) hail from these shores.
11. Peace Wall
There's a lot of important and unfortunate history in Belfast; the Peace Wall murals are a great place to visit, reflect, and leave your messages of hope for a more peaceful future in Ireland.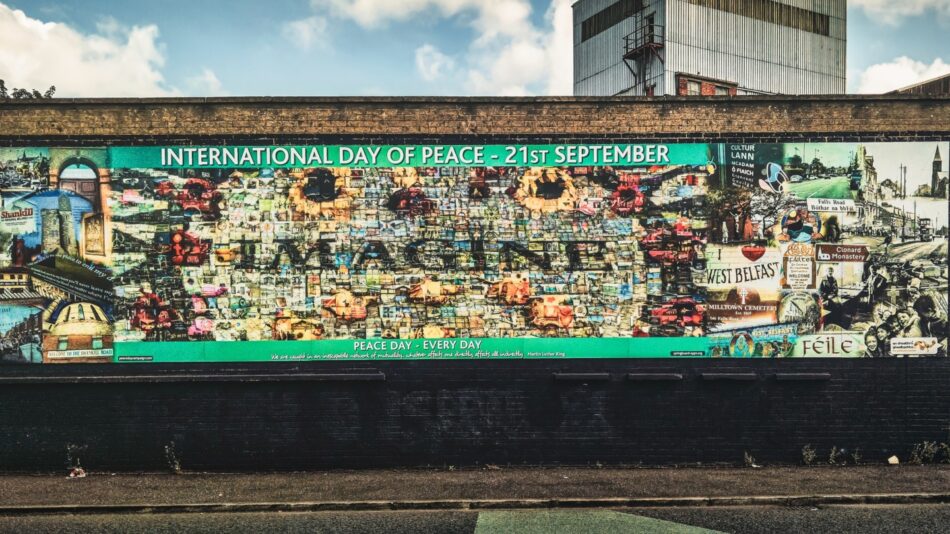 Image source:@kmitchhodge/ Unsplash
10. Kilkenny Castle
This 12th-century castle in Kilkenny is one of the most stunning in Ireland, and a visit to the town of Kilkenny is always recommended for vibrant culture, nightlife and ale experiences.
9. Donegal
Donegal boasts a rugged coastline and scenery that takes the breath away. Whether you're heading to secluded coves or strolling country roads (and even spotting the Northern Lights), just make sure you bring your camera.
8. Salthill Promenade
This 3km shoreline walk in Galway is home to great white sand beaches for swimming, nightlife and restaurants, and amazing views of Galway Bay and the Atlantic ocean.
7. Dingle Peninsula
This stunning area of southwest Ireland has some of the best beaches, mountains, cliffs and Atlantic Ocean views you can find.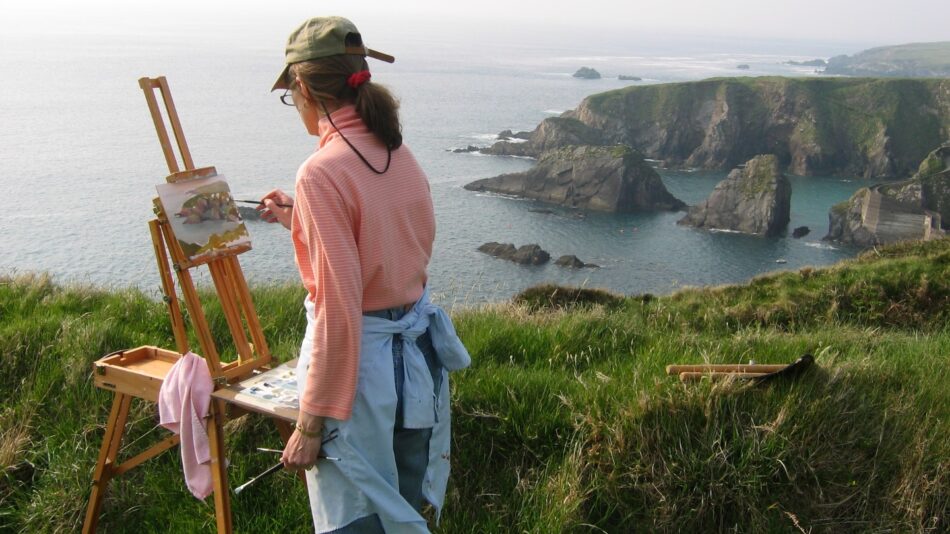 6. Derry
This walled city with a complex history is an important one to visit. As one of the oldest cities in Ireland, plan a visit to learn about civil rights movements and The Troubles (Northern Ireland's conflict) through its street art and local stories.
5. Guinness Storehouse
Even if you're not a typical Guinness fan, it's not a visit to Ireland if you've not tried your hand at pouring the country's most iconic beer. Originating in Ireland, it's believed that Irish Guinness is the best tasting Guinness in the world. This interactive tour will teach you all about the history of the beer and its iconic building, with tastings at the end so you can decide for yourself.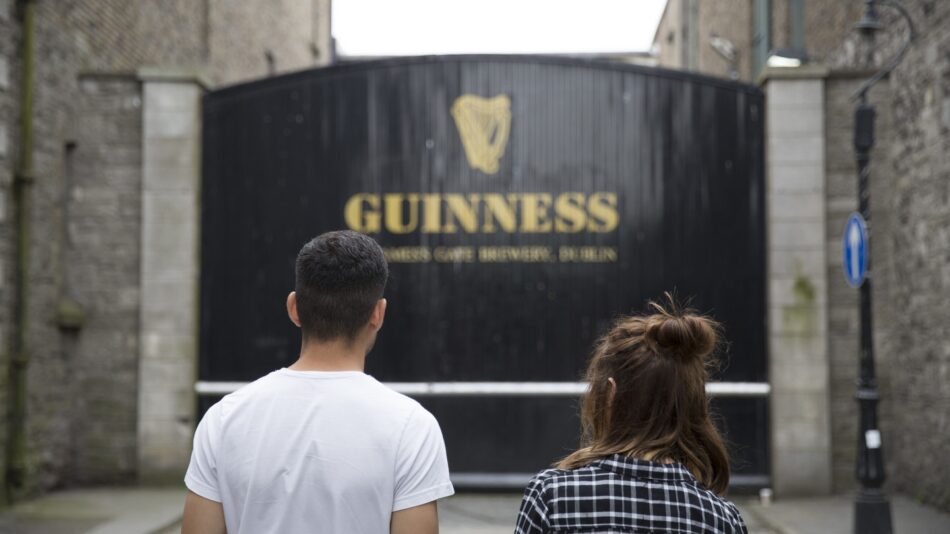 4. Titanic Museum
In the city where it all began, you can get the full Titanic experience at this massive award-winning interactive museum in Belfast.
3. The Dark Hedges
This portion of Bregagh Road was used as a Game of Thrones filming location for the King's Road. Still, whether you're a fan of the show or not, this is an awesome place to walk and enjoy the shade of these beech trees. They form a natural tunnel with eerie but beautiful vibes so you can transport yourself to a whole other world.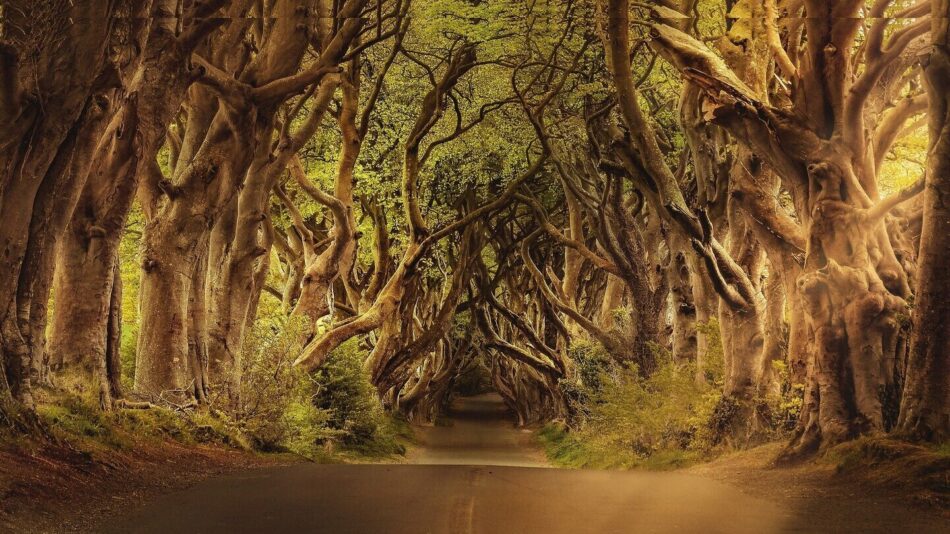 2. Old Jameson Distillery
Jameson is the Irish whiskey of all Irish whiskeys. So, it wouldn't be right to leave Ireland without a tour and tasting experience right in the home of this beloved national drink. It's been going strong for 200+ years and counting.
1. Giant's Causeway
All of Ireland's coastlines are epic but Giant's Causeway looks almost unreal. Caused by a volcanic eruption, the thousands of stone columns that line the shore are some of the most mind-blowing, naturally occurring structures of all time. No wonder the legend about giants creating these stones are still shared by so many.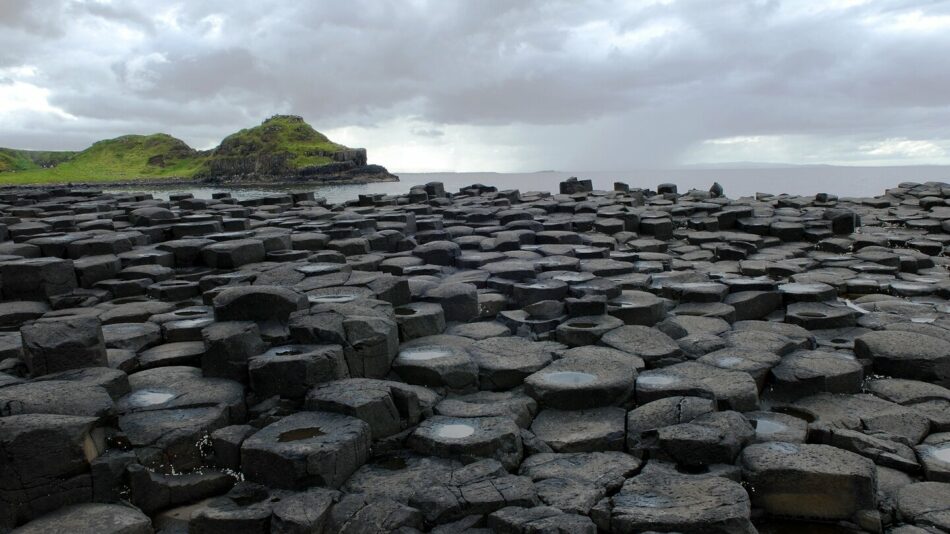 Ready to explore the best places to visit in Ireland for yourself? Start your adventure with Contiki's Ireland trip!