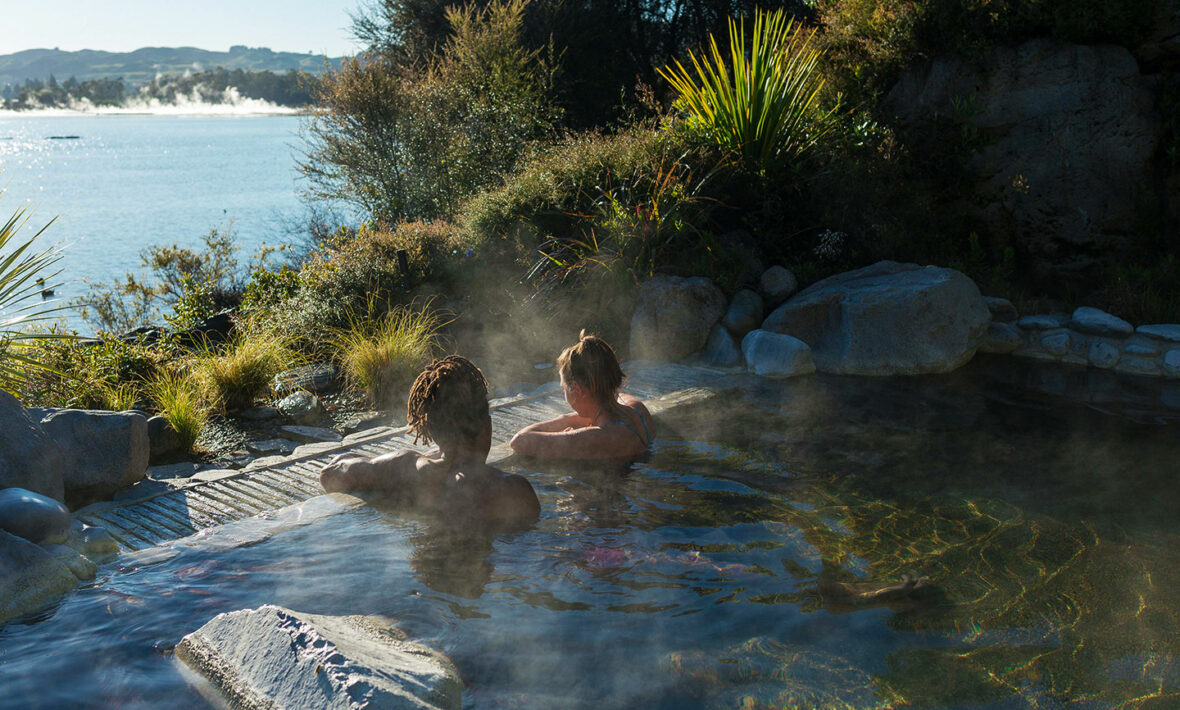 Hands down, New Zealand is one of the most beautiful countries in the world you could possibly travel to with your bestie. Diverse in landscapes, perfect in all four seasons, rich in culture and offering a fresh change of scenery and adventure left, right and centre, nothing quite beats this place than travelling with your partner in crime, hand in hand. Here's why…
Nothing is too far away
You can legit get from city to forest to surf within an hour. Nothing is as far as it seems and with unspoilt landscapes around you, it makes the journey much more enjoyable. Less time travelling from place to place = more time time memory making with your bezzie.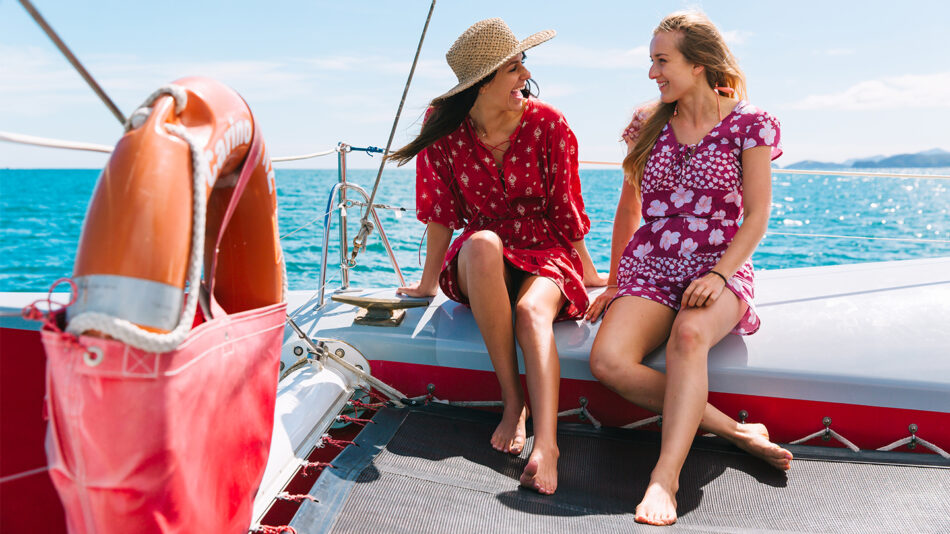 The locals are the friendliest bunch of humans
The indigenous Māori people make up 15% of the population and play a pivotal part of Kiwi culture. They have a strong focus on 'manaakitanga', or hospitality, and will enthral you for hours with their storytelling, singing and guitar playing abilities. As a Kiwi myself, I can safely say we are the friendliest bunch of people you'll ever meet in your life!
ALSO RELATED: WHAT PLACE DOES A MAORI WAR DANCE HAVE IN TODAY'S WORLD?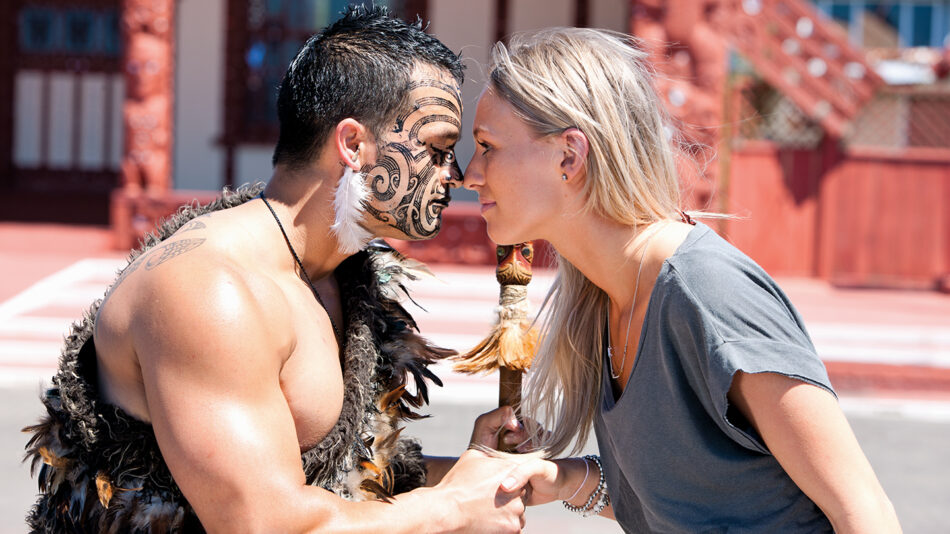 The adventures are mind-blowing
There are activities that will send your adrenalin levels through the roof over here. Why not face your fear of heights with your bestie by your side and try the highest slingshot in the world at Queenstown, and if you're up for the challenge later – bungee jump 134 metres off the Nevis.
https://www.instagram.com/p/3ksTIjAEBb/?taken-by=nat.asia
The food is delish
Fresh produce all year round, and the tastiest fish and chips in the Southern hemisphere. Kiwis claim that their Tip Top ice cream is the best in the world. Can you blame them? Try the Hokey Pokey, fish marshmallow's and buy tonnes of Whittaker chocolate – the finest chocolate around since 1896.
https://www.instagram.com/p/Bd7f9IqneB2/?taken-by=theloveassembly
The climate
Whether you're a water baby, a sun worshipper or a snow junkie, New Zealand has the perfect climate all-year round to suit your vibe. Swim in the sea in summer, or work on your snowboarding skills during winter. Sunshine, and good times all year-round in this side of the world.
Relaxing vibes all-year round
Trust me when I say this – all it takes is a mountain or a lake for you to instantly feel relaxed. The first time I laid eyes on Queenstown and Lake Wanaka, I felt a wave of calmness and deep gratitude that left me feeling on top of the world. Is there anything better than a lake side picnic or a long hike and a natter to bring you and your bestie back together?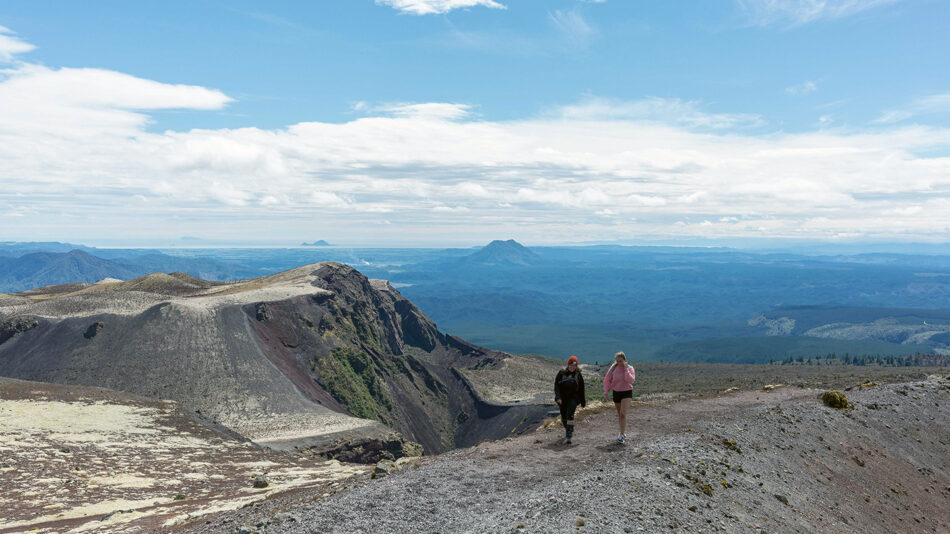 There isn't much that can harm you
Unlike Australia, there aren't near as many creepy crawlies that can harm you in NZ. No snakes or dangerous reptiles to be afraid of and less poisonous spiders. You don't need to tell your bestie that though…bring on the pranks!
You'll have the time of your life
A trip to New Zealand with your best mate will be the best thing you do, ever. The perfect combination of hot springs, breathtaking mountain scenery, wineries, buzzing cities and adventure is just too hard to resist, right?
https://www.instagram.com/p/3fs9aSAEOb/?taken-by=nat.asia
This article was created in partnership with Tourism New Zealand.