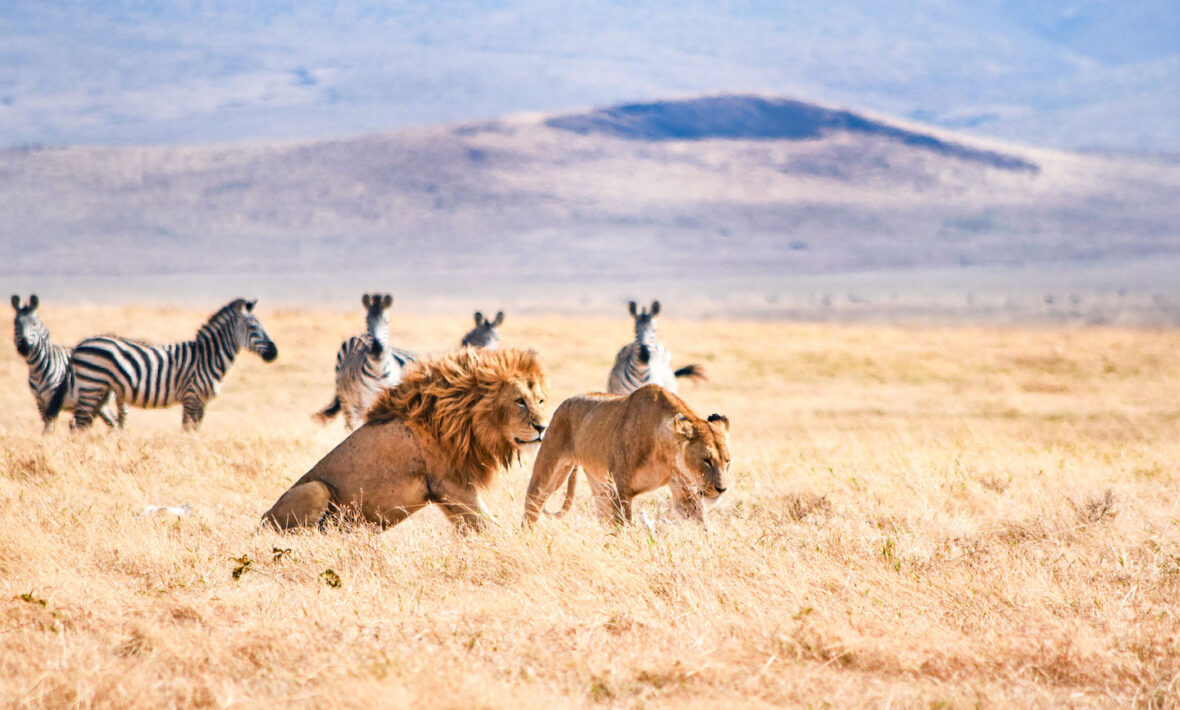 Kenya and Tanzania's amazing safari camps, the Serengeti's rolling savannahs and the Swahili Coast's white-sand beaches – East Africa is officially one of the most beautiful corners of the world. Add to that, vibrant cosmopolitan cities and bucket-list experiences like gorilla tracking in Uganda or conquering mountain peaks (Kili, we're looking at you), you're guaranteed an unforgettable trip wherever you choose to explore.
So, where to start? Here are nine helpful things to know before travelling to East Africa for the trip of a lifetime…
Yes, the wildlife is insane
East Africa is home to the world's biggest variety of large mammals. Here, the Big Five (lions, elephants, leopards, rhinos and buffalos) roam freely, so it's the ultimate safari destination. Plus, wildlife experiences don't come any more iconic than the Great Migration, when thousands of wildebeest and buffalo thunder across the Maasai Mara plains.
Lesser-known spots include Kenya's Lake Nakuru where millions of flamingo flock to create a stunning rose-hued haze, and the lush Gombe Stream National Park in Tanzania where you can go chimpanzee trekking. If you want to get really close, check out the Nairobi's Giraffe Centre for close (and responsible) encounters.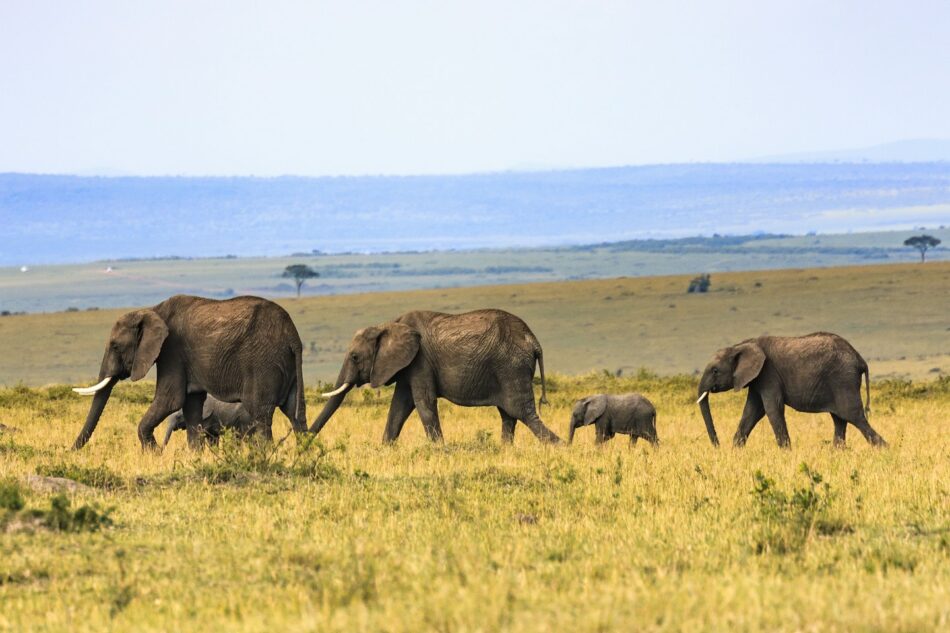 Image source:Larry Li
But it's more than just safaris
For unmissable scuba diving and the chance to swim alongside whale sharks, add Zanzibar's gorgeous beaches to your travel list. Love to hike? Take on one (or two) of Rwanda's volcanoes, with crater lakes and gorilla-spotting opportunities. For Jurassic Park-style mountain ranges and epic walks, Uganda's Lake Mburo is the place for your list.
Read More:
Think Tanzania is just the big 5 and Kili? Oh no no no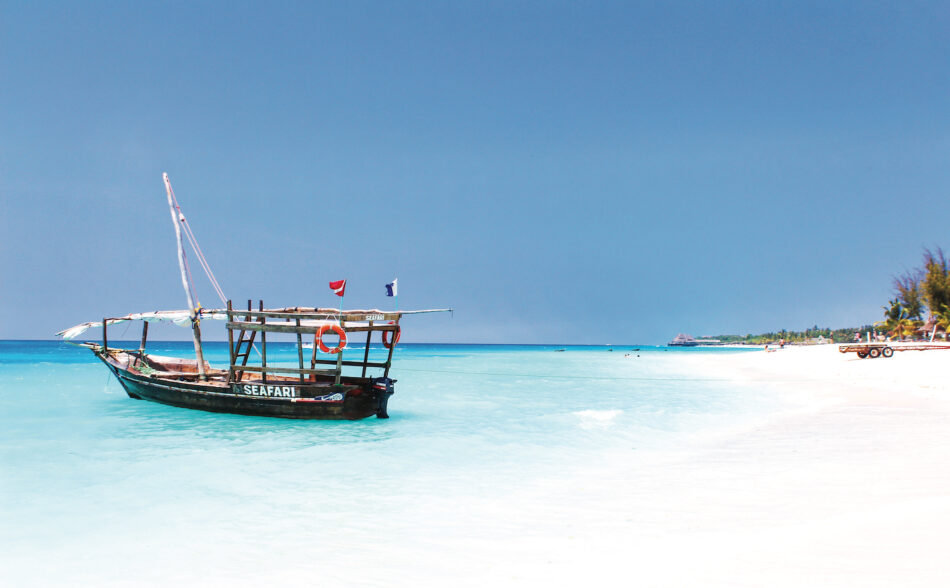 Image source:Contiki
The cities are some of the most buzzing in the world
When it's time to zip off the safari khakis, you can hit the sights and sounds of Kenya's capital Nairobi or Uganda's Kampala. Among the skyscrapers, you'll find a very cool arts and culture scene, and quirky cafes and bars.
Dar es Salaam is Tanzania's cool beach city with historic museums and marine reserve islands just a 15-minute motorboat ride away. While, Kigali in Rwanda has a dark and fascinating history. It's here that you can pay your respects at the Genocide Memorial or explore the colourful street murals.
The culture is rich to say the least
East Africa is made up of six countries – Uganda, Tanzania, Rwanda, Burundi, South Sudan and Kenya. So, there's a fascinating mix of histories, traditions and languages, with Kiswahili one of the most commonly spoken. It's a good idea to download a translation app and master a few phrases. People often mistakenly paint the region with a wide brush, so try to read up a little on each country before or when you're travelling.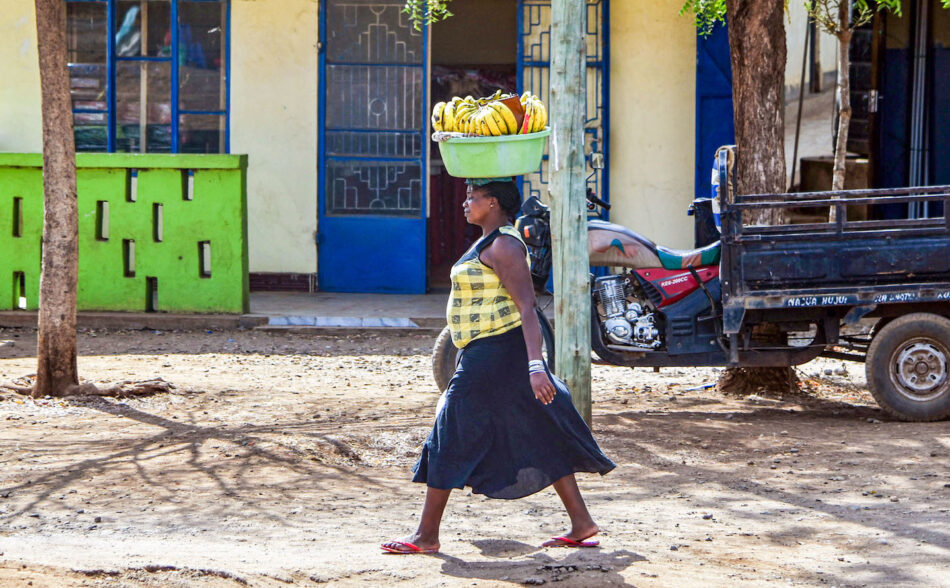 Image source:Contiki
The same can be said for the food
East Africa is a melting pot of culinary traditions. Some of the most popular bites across the regions include: 'ugali' made from maize flour served alongside fish and veg; 'matoke' which is a type of cooking banana, served mashed or in stews; and 'mandazi', sometimes called the Swahili Bun – a delicious doughnut-like snack served with fresh fruit and tea.
You'll find bustling local food markets throughout the region, so make sure to explore a couple during your trip. On safari, most camps offer big buffet breakfasts to keep you fuelled throughout the day.
Just think before you snap
The wildlife, the mountains, the dreamy sunsets – you'll be in photography heaven. Just avoid taking photos of locals and children without asking permission first. Greeting locals with a friendly 'jambo!' ('hello' in Swahili) while shopping or before asking directions will also be well-received.
Try to avoid the rainy season
If you can avoid the rainy season in each country, your travels will go a lot smoother. The long, dry season usually lasts from July-October and this is the best time to visit safari spots like the Serengeti and the Masai Mara. Northern Tanzania and Kenya have two rainy seasons (joy!) so skip those from March-May and November-December if you can. Avoid the coast, Rwanda and Uganda from April-May, as it gets very wet and humid.
It's super easy to get around
Nairobi is the region's busiest airport and usually the cheapest one to fly into. Probably the most fun way to get around is using local transport, which is regular if not always on time! From taxis to tuk tuks, rickshaws to bikes, if it has wheels, you can probably travel on it. Local mini buses are also a popular way to get around, just try to avoid travelling at night.
Entering most countries in the region is usually hassle-free. Just research your visas beforehand and plan ahead. If in doubt, carry some extra passport-sized photos with you for visa applications.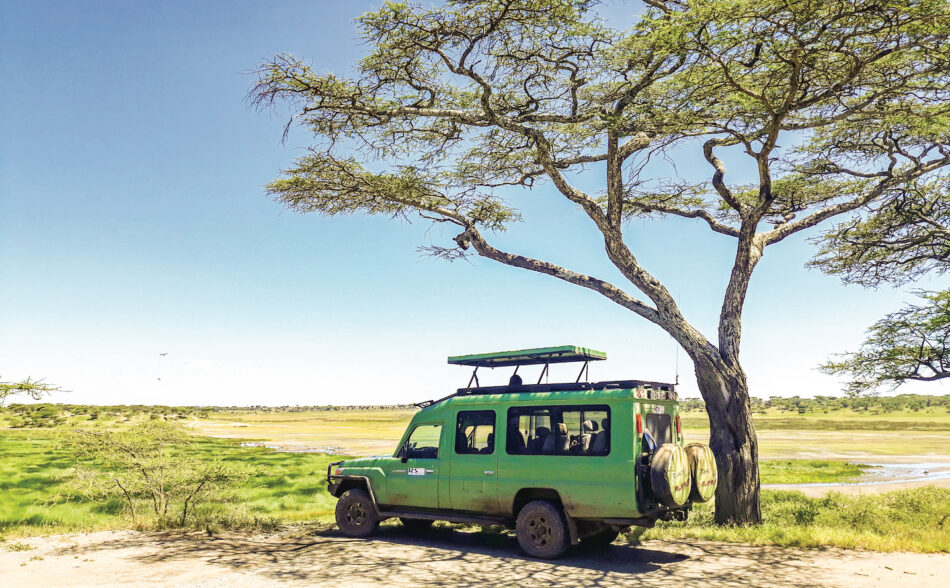 Image source:Contiki
Stay savvy with your health
Before heading off, check which vaccinations and medications you'll need. Most countries require proof that you've had a Yellow Fever vaccination. Sunscreen lotion with a high factor and good insect repellent will also be your new best friends, as will long-sleeved clothing when you're on safari. While on the go, it's a good idea to carry some water purification tablets!