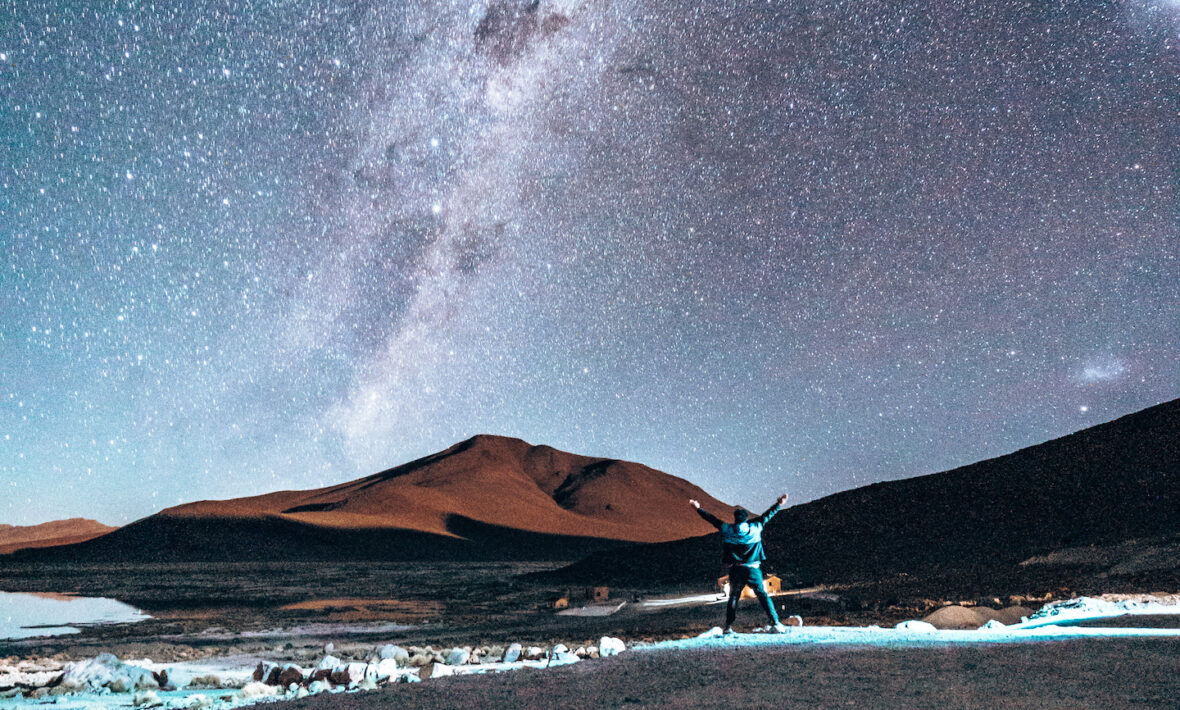 So you want to work in travel – who doesn't? It may surprise you, but your zodiac sign may just be the best start in figuring out your calling. So, scroll to find your sign and you may just find the perfect travel job for you…
Aries: Trip Leader
Oh, Aries – what a perfect leader you are. The first sign of the zodiac makes for a great leader in all walks of life, as they tend to be confident, optimistic and enthusiastic. Consider applying for a job as a tour leader (hint: Contiki is usually hiring) and get ready to lead a group of young travellers on the journey of a lifetime.
Want to learn more? Read one Contiki tour guide's story here.
https://www.instagram.com/p/BxQ7l0zlIYj/
Taurus: Au Pair
The Earth signs tend to be the most grounded and realistic. For Taurus', their maternal instincts make them an ideal Au Pair. As one of the most reliable signs, they're also great with kids and families alike.
Learn more about being an Au Pair here!
https://www.instagram.com/p/ByxUwXdAVJj/
Gemini: Travel Agent
Expressive and intelligent, Geminis are smart beyond their years. Their intelligence makes them a great salesperson and planner – and therefore perfect travel agents. If you love planning trips around the globe for your family and friends, consider becoming one!
https://www.instagram.com/p/ByYiWLCFhoq/
Cancer: Travel Writer
Cancers have all the feels, fact. So they tend to be great at telling emotional stories that captivate audiences. Grab your journal and pen and set out on a creative journey. From tales of mystical Eastern Europe to sharing adventures in the Land Down Under – Cancers make great storytellers.
Want to learn more about becoming a travel writer? Read fellow six-two contributor's tips and tricks here.
https://www.instagram.com/p/BxxsvX3oGni/
Leo: Cruise Staff
Extroverted, dramatic and confident, Leos love the spotlight. This is why they'd be perfect cruise ship employees! Land by day and sea by night, the constant fast-paced lifestyle would make any Leo feel right at home. Whether you're a musician, artist, dancer, comedian or chef, the cruise ship life is calling your name.
Cruise ports around the world are always looking for staff!
https://www.instagram.com/p/B1CElaBhTvy/
Virgo: Farm Worker
Methodical, hardworking and analytical, the Virgo's work ethic is unmatched. Working on a farm is the perfect home for someone as humble as the Virgo. An Earth sign, Virgos are connected with nature and this type of work brings them one step closer. Whether it's working on a fruit farm in Hawaii or a horse stable in Ireland, Virgos are perfectionists so they'll bring their all to the work.
Check out job opportunities on Workaway and WWOOF.
https://www.instagram.com/p/BzD-cwwFCzP/
Libra: English Teacher
A Libra's easygoing and sociable personality makes then the perfect candidate for teaching a language abroad. Whether on the beaches of Bali or the cityscape of Hong Kong, teaching while away is a great opportunity for global-minded educators.
Learn more about teaching abroad here.
https://www.instagram.com/p/B03dik8DGba/
Scorpio: Adventure Sports Instructor
Scorpios are intense – have you ever met one that isn't? They're smart, passionate and determined. More than that, they're outgoing and adventurous, making them amazing adventure sports instructors. From hitting the ski slopes in Austria to catching legendary waves in Australia, there are plenty of opportunities around the world to teach fellow travellers the tricks of the trade.
https://www.instagram.com/p/ByX8zC_lfpI/
Sagittarius: Hostel Volunteer
Sagittarius suns are known to develop a serious case of wanderlust. They're curious, travel-oriented and hate being tied down. Working in a hostel allows Sags to explore the world and meet people along the way, with no obligation to stay in one spot. Hostel hopping around the globe is an easy way to tick off your bucket list destinations at an affordable price (accommodations are included!).
https://www.instagram.com/p/BVkSVlcBt73/
Capricorn: Bartender
Capricorns thrive off of achievement, and a great way to develop this is a job working with people. As a bartender, no matter what you do, people will love you. And the best part? Everyone needs a bartender. From Canada to Montenegro to Australia, bartenders are in high demand worldwide.
https://www.instagram.com/p/B1bTOGrIMfL/
Aquarius: Yoga Teacher
Aquarius' tend to be detail-oriented and natural humanitarians. Though shy, they shine when they get to help others and fight for what they believe in. As deep thinkers, being a travelling yogi is the perfect life path. Obtaining your Yoga Teacher Trainer is easy around the globe, and especially affordable in Southeast Asia. Hostels, hotels and resorts all love having pop-in yoga instructors, and you could be next!
https://www.instagram.com/p/B1bJynIAH0d/
Pisces: Artist
Gather up your paintbrushes and pastels, Pisces, and prepare to travel the world following in Picasso's footsteps. Whether drawing, photography or pottery is your forte, travel the world making and selling your art. It's the ultimate path to Pisces happiness.
https://www.instagram.com/p/BzihPztgAwZ/