What to expect from a trip to Antarctica
Share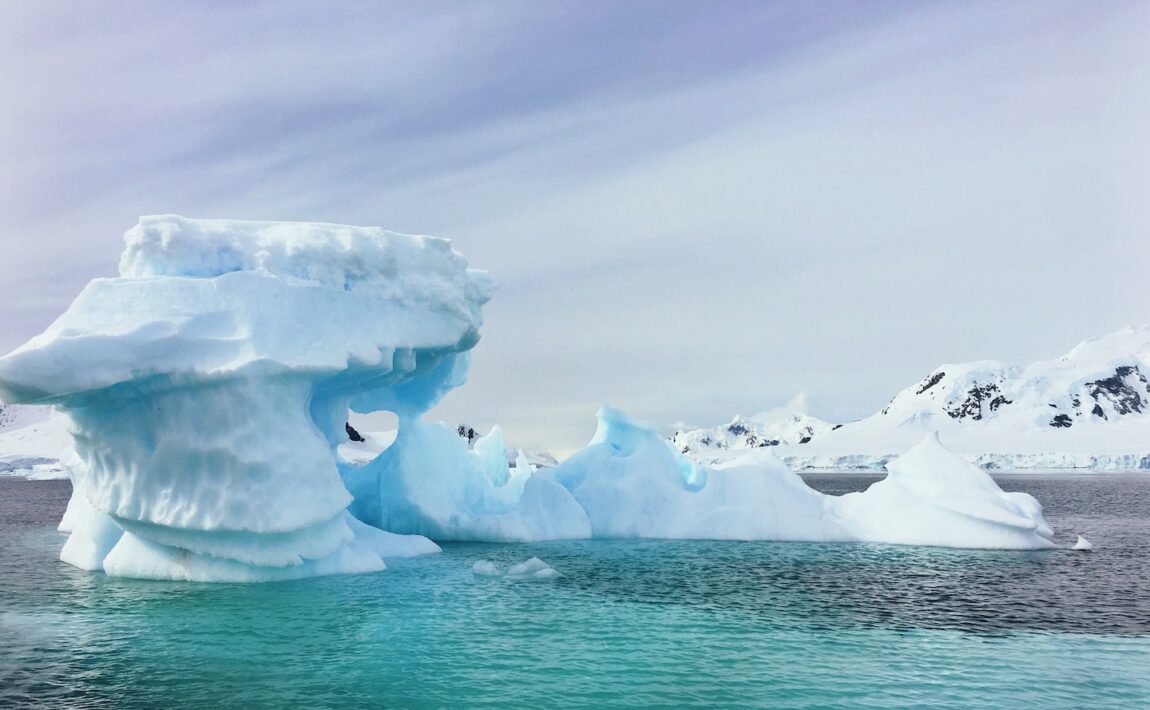 Last winter, I crossed off the 7th continent off my travel list – Antarctica! The region is Earth's southernmost continent and I had so many questions before heading on the trip. How do you get there? How much does it cost? What's there? What the heck should I wear? 
There are a few companies that offer these kinds of trips, but we went with Quark Expeditions and I absolutely loved the whole journey. Thinking of making the adventure yourself? Here's everything I learnt when travelling and staying in this beyond beautiful place…
https://www.instagram.com/p/Bzn9kQsgYII/
How to get there
Getting there was definitely a process. Long story short travel involved the following itinerary:
Los Angeles to Chile

Chile to Buenos Aires

Buenos Aires to Ushuaia (the southernmost city in the world)

Ushuaia to Antartica 
https://www.instagram.com/p/BqIBb1xA7A9/
Disclaimer: Ushuaia to Antarctica involved two days of travel on a ship in the roughest seas I've ever experienced. If you get seasick easily, be sure to take as much medication for this as possible. The two days going back were not as bad because one of the doctors on board gave me some chewable motion sickness medication BTravel Savvy. I had never heard of it until then, but it made a world of difference. Hope it works as well for you as it did for me!
https://www.instagram.com/p/Bqi3PuVgOSF/
What to wear
Okay, so when it comes to clothes, you need quite a few things to keep warm…
1. Base Layers
You can buy silk, merino wool or polypropylene underwear. I bought wool underwear through Amazon. I felt silly getting it, but I was determined to do whatever I needed to stay as warm as possible.
2. Socks
Pack warm, long, wool socks that can be worn over a thin pair of silk or polypropylene socks. This was the first time I've ever purchased silk socks – let's just say I'm a big fan now.
3. Pants
Waterproof over-pants are mandatory when you travel by Zodiac (the cruise boat) or participate in the 'onshore activities'. You will wear them over a pair of warm pants, for an ideal combo of warmth and dryness.
4. Mid layers
Pack woollen or fleece sweaters, tops and turtlenecks for layering. I lived in a parka and rubber boots.
5. Gloves
Get a pair of thin, polypropylene gloves to wear on top of your outer gloves. You'll likely need to take your outer gloves off when using your camera which is where the pair of thin gloves comes in handy.  I also bought touchscreen gloves that allowed me to take pictures with my iPhone without taking them off.
6. Hat, scarf, and sunglasses
Pack a woollen hat that covers your ears, scarf and/or neck. Something I didn't realize until I was there is how crazy-bright it is since the sun reflects off of the snow and ice. I could barely see in some areas without my sunglasses, so don't forget those!
https://www.instagram.com/p/BqcsJZAASon/
What to do when you're there
I don't know if you've ever been on a safari, but this expedition felt very much like an ocean safari. You wake up on the ship, have breakfast, then start prepping yourself to get off and into a Zodiac. Once you're layered up, you divide into groups and go explore. The crew selects certain places to hike around and you're free to roam within the designated areas.
Wildlife
A lot of people asked me if I was going to see polar bears buuuut, it turns out that polar bears and penguins are poles apart! Polar bears are in the north and penguins are in the south. Animals in Antarctica include: penguins, whales, seals, albatrosses and lots of other seabirds. I saw countless penguins  – we could watch them waddling around for hours – some seals and whales off in the distance.
https://www.instagram.com/p/BqhTfCrgSy3/
Polar plunge
Yes, this involves plunging into the icy waters! It was most definitely the craziest part of the trip. Due to the high salt content, the freezing point is several degrees lower, guaranteeing you sub-zero, icy waters of around -2°C/ 28°F. Brrrrrrr!
How much it costs
Not going to lie, saying the price makes me cringe every time, but here it is. Trips range from $8k-$10k (not including flights), however, if you fly to Argentina and get a standby list (which means you're waiting for someone to drop out and take their place), the price can go down to $4-$5k.
https://www.instagram.com/p/BrQGCPlAVNF/
This trip was absolutely unforgettable. I wouldn't say that I had the most relaxing time, but it was certainly one of the best and most eye-opening experiences I've ever done.