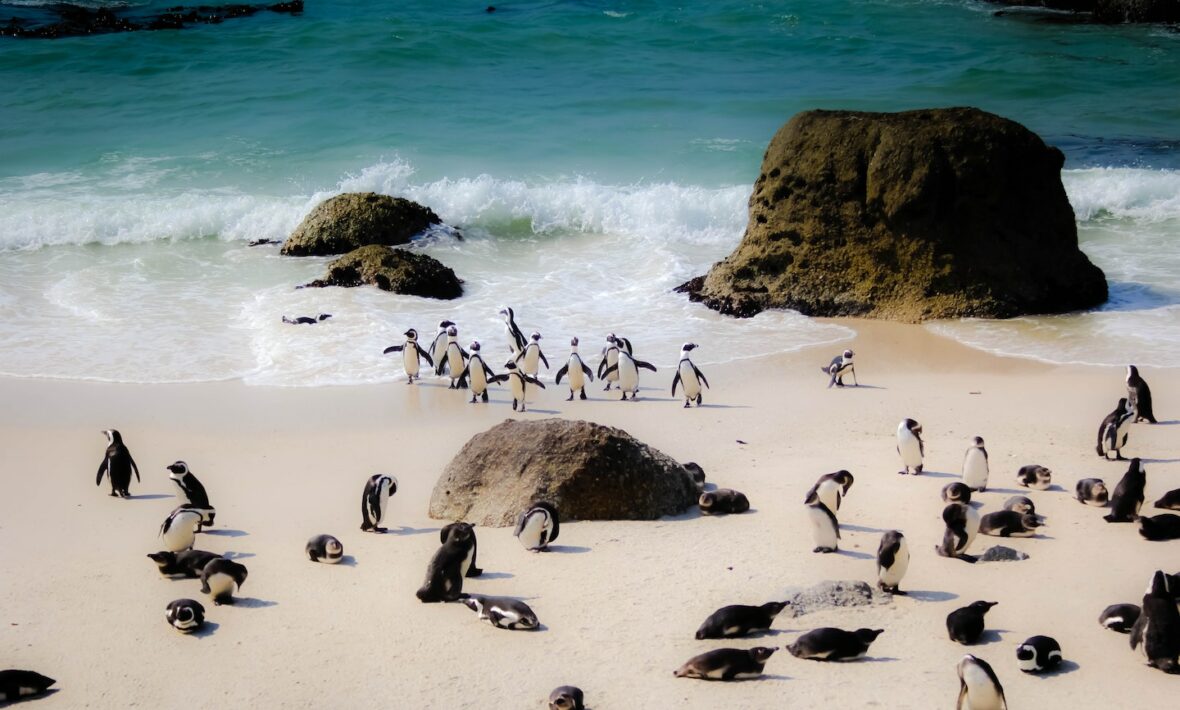 Dreaming of a beach getaway but not sure whether you want chill, party or surf vibes? The Cape Town beachfront has it all. Stretching from the Atlantic seaboard to the warmer waters of False Bay, there's a gorgeous selection of beaches to choose from. Think laid-back white sands and epic surf spots – there's even a beach overrun with adorable waddling penguins.
With all that choice, we're here to help. Here's our pick of the most jaw-dropping beaches near Cape Town.
The chill one: Beta Beach
With tranquil coves of powder-white sand and crystal waters, Beta Beach in Bakoven is the place to unwind. It's also sheltered from the wind, making it an ideal spot for SUP-ing the day away.
https://www.instagram.com/p/BNSC2WRhwi9/
The sunset one: Bloubergstrand
Made up of Big Bay and Little Bay, here the stunning views of Table Mountain will take your breath away. When the sun dips, settle in on the beachfront with a cocktail and thank us later.
https://www.instagram.com/p/ByAVaiHjVo1/
The iconic one: Boulders Beach
How many beaches do you know come with a colony of playful penguins? These endangered birds are native to South Africa and Namibia and are guaranteed to light up your heart as well as your Insta feed – whether they're bobbing beside you in the shallows or checking out your picnic basket.
https://www.instagram.com/p/B0L6gkJAWsu/
The surfer's one: Muizenberg
With warm waters and great swell, this beach is a surfer's paradise. Whether you're a beginner, pro or just a spectator, there's something about the laid-back surfer vibe that will send your worries far, far away.
https://www.instagram.com/p/B0fpFVEJs6A/
The picturesque one: St James
Just 2km from Muizenberg is this small stretch of sand, famous for its photogenic Victorian-style beach huts and tidal pool.
https://www.instagram.com/p/ByvdeEQJSYi/
The party one: Clifton 3rd Beach
Known as the 'French Riviera of South Africa', Clifton is an idyllic strip of four beaches divided by granite boulders. Head to the more lively 3rd beach to dance alongside locals on the sand.
https://www.instagram.com/p/BfDR1QQnxr_/
The scuba one: Smitswinkel Bay
This hidden beach is accessible down a steep cliff and affectionately known as 'Smits'. It's ideal for swimming, snorkelling or scuba-diving, with not one but five wrecks teaming with colourful marine life to explore.
https://www.instagram.com/p/BjrhX5eF99D/