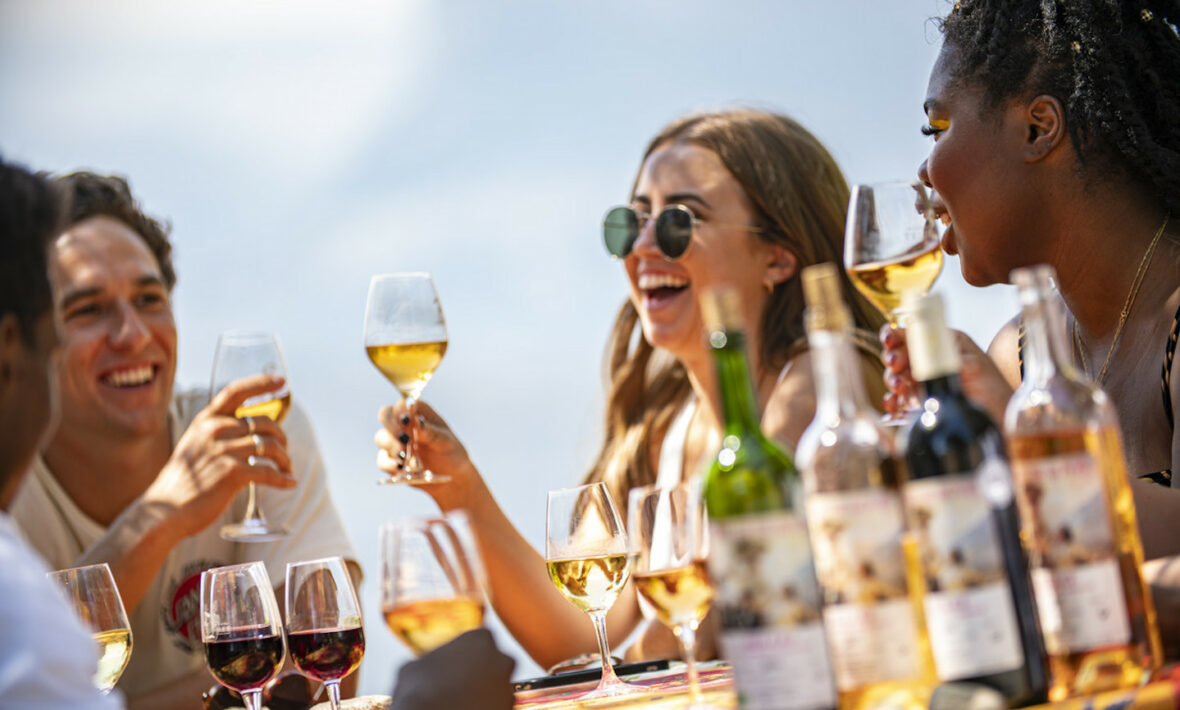 Wondering why everyone looks at you funny when they learn you've never been to France ? Here's how a trip to France completely changes your life, and why everyone needs to travel to France at least once in their lifetime.
Wondering why everyone looks at you funny when they learn you've never been to France? Here's how a trip to this beautiful country will completely change your life – and why everyone needs to travel to France at least once in their lifetime.
The art scene is unrivalled
If there was ever a time to be artsy, cultured and classy, it's in France. Art galleries aren't everyone's cup of tea, but if you only step into one gallery in your life, make it the Louvre. Heck, even the entrance to the Louvre is iconic, and that'll blow your mind before you even step in the door.
You haven't seen real art until you've experienced Monet, Venus de Milo and the Mona Lisa, so do it in France and thank us later.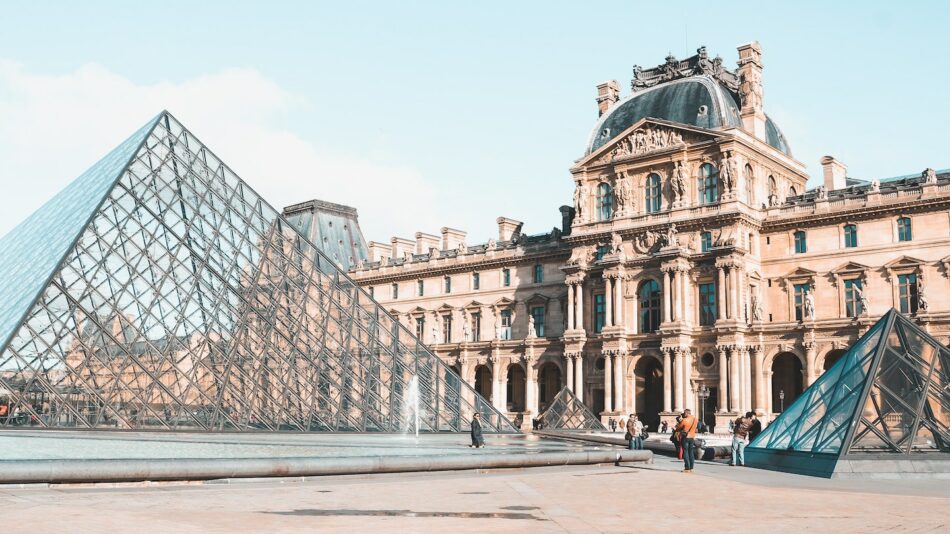 Image source:Fabio Roque / Unsplash
France will teach you about real food
There's nothing in the universe like French food. It's rich, savoury, decadent, flavourful, innovative, fresh and just everything amazing wrapped into one.
Escargot will rock your taste buds, croissants will melt your heart, brie will blow your mind, coq au vin will ruin regular chicken for you forever, and beef bourguignon will take you to next levels of savoury.
French cuisine is everything, and you haven't tasted real food until you've had it – and we mean the real thing, no French fries – on a trip to France.
The language is beyond beautiful
French is a lovely language and learning even a little bit of it will upgrade your life. You'll better understand the menu items and feel a bit more romantic just by knowing a few key words and phrases. The Parisians in particular will thank you for it!
Plus, learning and practising a bit of French will help with your Spanish, Portuguese and your Italian, so you can tweak a few letters and converse your way around a lot of Europe afterwards.
The vibe is just a bit magical
There's just something – a je ne sais quoi if you will – about a trip to France. It's like you're constantly travelling through the set of a movie, with classical French music playing in the background. No matter where you go, things are just a bit more serene, sexy and sophisticated in France, and you can't help but be influenced by that feeling.
The beaches are everything
First, you realize that there are beaches in France, and then you wonder how you didn't learn about this sooner. The French Riviera is a truly magical place with the bluest waters and picturesque views. It's the Mediterranean, but with all of the French class that'll make you feel like an A-lister just by being there.
Once you get there it does take a little while to get used to, but you'll soon realise a stone beach is a serious contender to a sand one, if only for the absence of sand getting absolutely everywhere.
The desserts – oh the desserts
Wondering what exactly makes French desserts the best in the world? Butter, sugar, flour, cream, chocolate, custard, fresh fruits, nuts and a dusting of friggin' magic. Travel to France and you'll be shown next levels of sweetness, not to mention pastry textures you didn't even know were possible.
Profiteroles, clafouti, madeleines, macarons, tarte tatins, crêpes, éclairs, crème brûlée, canelés, repeat.
The cabarets are epic
A night at the Moulin Rouge is an unforgettable experience, but it's also an education. The French cabaret teaches you so much about sex appeal, choreography, magic, costumes, comedy and music combined, and it just redefines entertainment value, period. There is no better snapshot of classic French culture, and no trip to France is complete without it.
It's the place for designer shopping
France is where fashion lives, and whether it's the high-end boutiques or the vintage stores, no visit is complete without a little shopping. The fashion scene is always ahead of its time, not to mention the fact that French fashion is timeless.
If you opt to splurge (we're talking Chanel, Dior, Givenchy, Louboutin, Yves Saint Laurent, Gaultier, must we go on?!) you'll come home with the finest workmanship and fabrics that money can buy. Besides, everyone deserves at least one designer item in their life, so you might as well get it for less and directly from the source!
Staying active is super easy
There's something crucial to be learned from the French – being active is just a way of life over there. Whether on foot, biking or hiking, they often ditch the car, which not only does wonders for the air quality and traffic conditions, but also for their health.
You can eat croissants guilt-free as long as you're walking everywhere you go, and that lesson is best learned in the fitness-progressive land of the French.
The locals are oh so charming
You may have heard rumours about the French people, but we think it comes down to the pure intimidation factor that some people can't seem to handle. French locals are smooth, stylish, charming, sexy, mysterious, passionate, carefree and confident – attributes we all need a little more of.
They're like that cool kid in school who is just so effortlessly authentic you can't help but respect the heck out of them (not to mention fancy them just a bit). They just know how to live life the right way.
There's so much history to take in
Kings and queens, conquests and battles, religion and revolutions – the history of France is vast, enthralling and still so relevant. So much of France's history is European history and world history, and being so deeply tied to world events, trends and pop culture you're guaranteed to come away from the country armed with a greater understanding of the world in general.
It's truly an education and definitely not your stereotypical historical snooze fest; there's something interesting for everyone (I mean, who hasn't watched season 2 of Outlander and wished they were a part of King Louis' court?)
And the architecture is stunning too
Paris' skyline is perfection with while the riviera's landscape is so unique. The architecture in France can be grand, simplistic, intricate, flamboyant, opulent and everything in between.
French architects over the years have mastered both minimalism and classic style, as well as the utmost luxury and excess. And some of the most beautiful and famous structures in the world (hi, Eiffel Tower) await you and your Instagram feed when you travel to France.
There's all of the wine
You can't travel to France without falling deeper in love with wine, because that is where all of the good wine lives. And champagne? They invented it. It may leave you with very expensive drinking habits when you return home, but once you're exposed to the finer wines of Francais it undoubtedly changes your life for the better.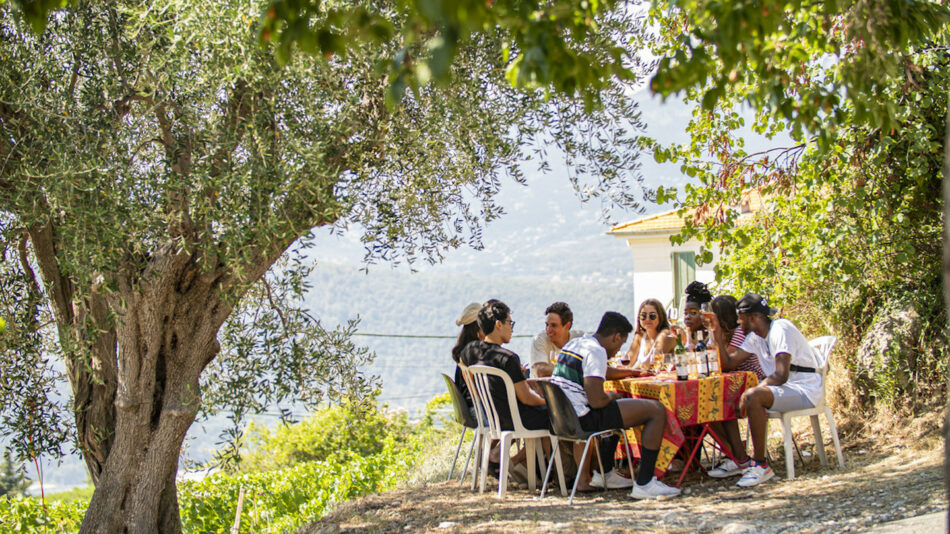 The French celebrate the holidays the right way
French people know how to live life on an everyday basis, so it's no surprise that they do holidays and festivals even better. Christmas is more magical, New Years is more exiting, Valentine's Day is more romantic, the Cannes Film Festival is one of the classiest events in the world, and Paris Fashion Week is basically ultimate event goals.
France is home to the most beautiful chateaus
There are houses, there are hotels, and then there are chateaus. There is no interior design magazine, no Ikea showroom and no vintage furniture shop that will prepare you or compare to the design and home inspiration that awaits you when you see the chateaus of France for yourself.
Palaces, villas, estates; none can compare, because just like most things in life, France does it better. And there's no better #treatyoself moment than waking up in a chateau and channelling your inner French royalty for a few nights. Oh, and did we mention our exclusive Contiki chateau in one of France's best wine regions?