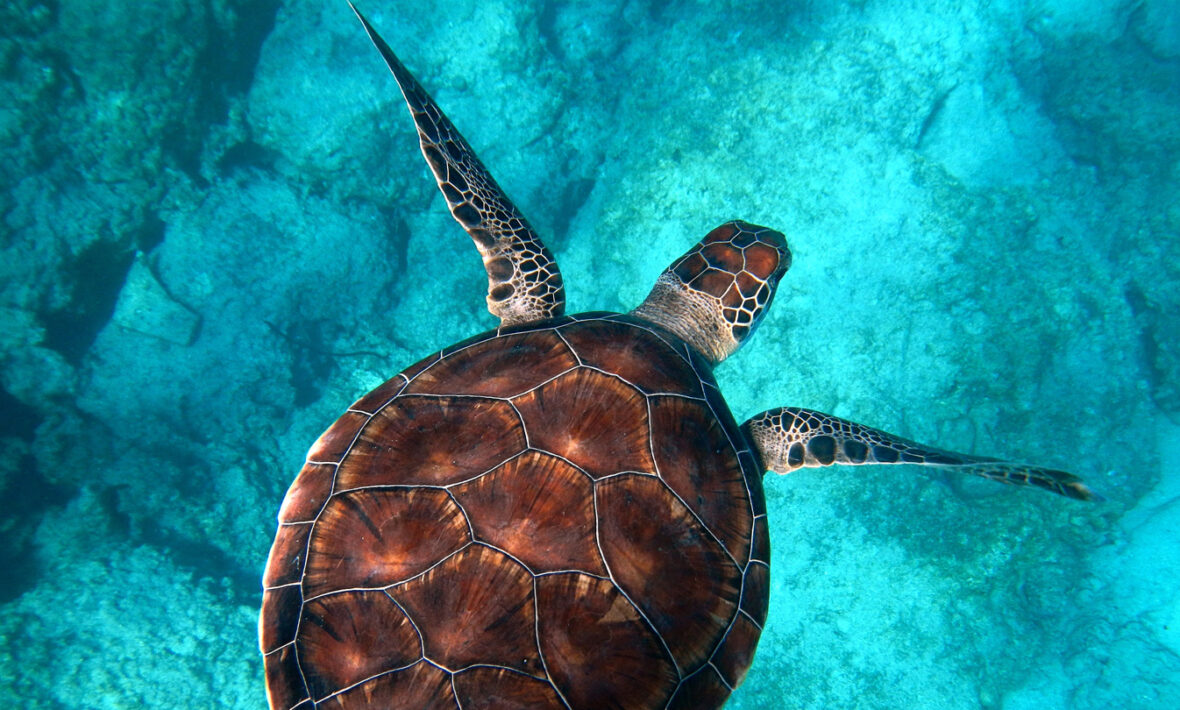 You want to know something crazy? Researchers have recently discovered that the organs of a hundred-year-old turtle are virtually indistinguishable from those of a much younger counterpart. We already knew that turtles lived for a long time (if they were left to their own devices), but this was verging on cellular immortality.
However, we don't often leave turtles to it. As they're increasingly caught up in the environmental destruction that comes with overfishing and single-use plastics, they've fast become one of the most widely threatened species on the planet.  Between 48 and 54% of all 328 of turtle species are considered threatened – 73 are either 'Endangered' or 'Critically Endangered'.
https://www.instagram.com/p/BH4a7S4BFsB/
A dedicated aquarium and turtle hospital in Townsville, Australia wants to do something about this. Reef H.Q is a dedicated facility that cares for and rehabilitates sick and injured turtles, and they think you can make a big difference too. 
Operating under the C.A.R.E (Conserve, Act, Rehabilitate, Educate) philosophy, these guys think we can all make an impact, and what better way of getting better informed by meeting some of the turtles themselves?
The hospital has cared for 250 marine turtles of all shapes and sizes, from the 135kg Mabel to the 44g Myrtle. As part of your talk and tour (available on our epic new Australian adventures) you can meet and greet some of the hospital's turtles (it's a cuteness overload), and also get informed on the changes you can make in your life to protect these fascinating reptiles. 
https://www.instagram.com/p/BG2bWc-gVAJ/
Things like avoiding bottled water and plastic straws, dining in instead of getting takeaway, blowing bubbles instead of balloons and making sure you recycle can all have a huge impact on the reef and the quality of life for the animals who live there. 
Hopefully, if more people can get educated about the horrors of single-used plastics, the Mabels and Myrtles of the world can live their lives the way they're supposed to – in the ocean, for a long, long time.
Feeling inspired?
Check out our storytelling mission with Canadian photographer Jordan Dyck, who travelled to Australia to explore how our plastic use is impacting the world – its people and wildlife – right now…