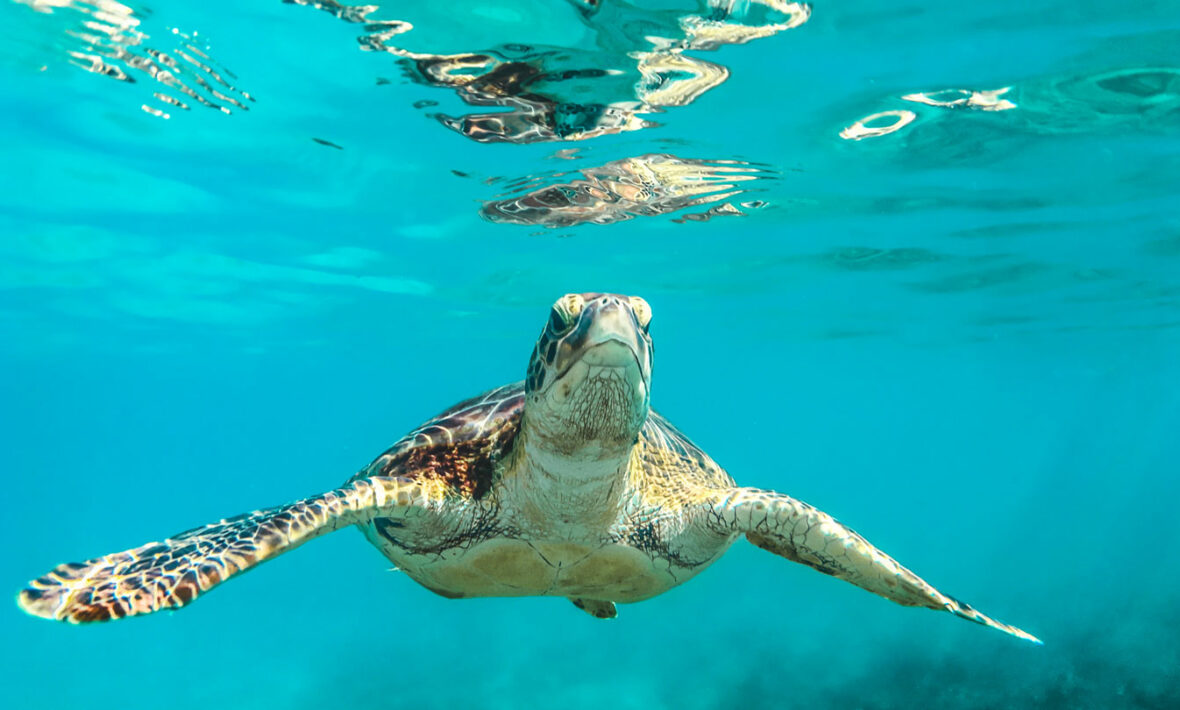 Did you know Contiki trips to Sri Lanka are BACK ON? This is one of our fave destinations – an island nation of stunning beauty, and even turtles know this because it's one of their favourite places to live and have their babies. Sadly, like other parts of the world, they're being hunted to extinction. One sanctuary is doing what they can to turn the tide for our endangered turtle friends.
The Kosgoda Turtle Conservation centre is a short drive from Galle and Unawatuna, and is one of the many MAKE TRAVEL MATTER® Experiences we offer people who travel with Contiki – you can experience this one on our Pure Sri Lanka trip. These conscious travel experiences are chosen based on the positive social or environmental impact they have on communities and those who experience them.
At the Kosgoda Turtle Conservation centre visitors and local volunteers are always welcome to come and be educated about the dangers facing turtles in the oceans and on land, and get a chance up close to see baby turtles. SO MANY BABY TURTLES. The centre gets the eggs off the beaches where they're vulnerable to predators and poachers, hatches them and then cares for them until they're released a few days after hatching. The centre houses the babies in giant tanks of sea water until it's time and if your first reaction on seeing the tanks full of paddling baby turtles is to squeal loudly, you're definitely not alone.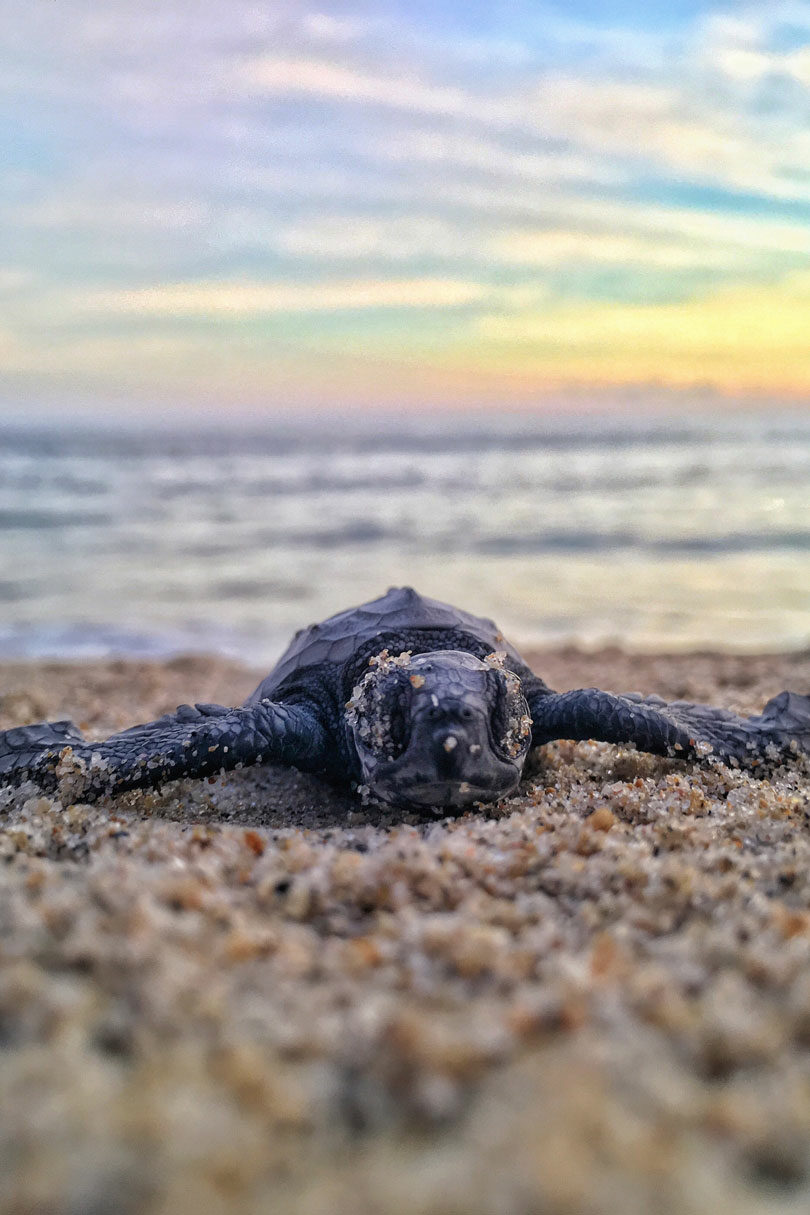 Image source:Mitch Lensink
The babies are BEYOND adorable. Knowing that they will get a fighting chance thanks to the centre is enough to make any animal lover smile. The Kosgoda Turtle Conservation centre has been running for over 30 years and their mission is simple: "to protect sea turtle eggs and increase hatching rates." Species they protect include the Green Turtle, Olive Ridley Turtle, Leatherback Turtle, Loggerhead Turtle, Hawksbill Turtle.
The set up may look basic, with large tanks and roped off areas with mounds of sand and little signs saying which eggs are in the nests, but there's actually a heap of science that goes into it. For example, did you know the gender of a hatchling is determined after they've been laid and is based on the temperature? Yep, a turtle will be male if the sand and weather is lower, and female if it's around 6 degrees higher. To maintain population balances, the centre may split a nest and use heat lamps to ensure the gender-split favours more reproduction when they're released back into the wild.
Baby turtles also run towards the moon when they hatch, so the centre has a fake 'moon' in the corner of the sand nests to ensure they go the right way and don't get mixed up, which is a big issue on beaches near roads because the street lights sometimes confuse the babies and they walk the wrong way.
View this post on Instagram
How exactly does the centre get the eggs? Staff and volunteers patrol known laying beaches at night looking for spots where mother turtles have laid their eggs (or are in the process of) and protect the mother during her nesting, then take the eggs back to their centre to hatch. Sometimes poachers get their first, and then the centre offers to buy the eggs back at a higher rate than they'd make on the black market. News of this spread through the area and after a few years they noticed locals were more open about coming to them with turtle eggs.
You're probably wondering why the government or police don't punish people for stealing turtle eggs given they're endangered. Well, while all sea turtles (and their products like their shells and eggs) are fully protected under the Fauna and Flora Protection Ordinance in Sri Lanka, and those found to break that law do face large fines and jail time, it's notoriously hard to enforce. Turtles lay at night, so it's hard to spot poachers who know the area well, and like all black markets, there's a lot of secrecy around the sale of turtle products. That's why places like the Kosgoda Turtle Conservation centre are so important, they meet the poachers in the middle and while it costs them money, they do ensure the turtles are born and make it back to the ocean.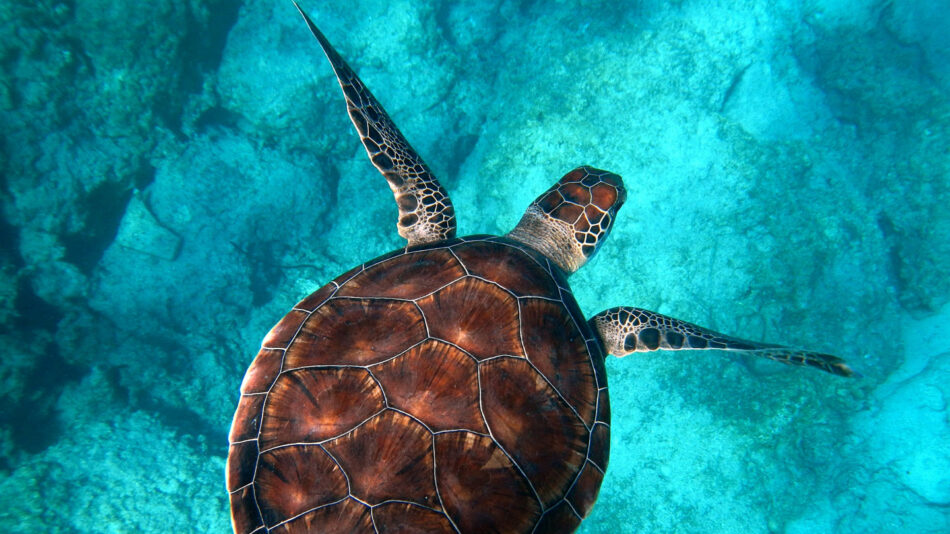 Image source:Randall Ruiz
The centre doesn't just hatch babies, it also looks after turtles that aren't able to be released back into the wild. Those with shell deformities, genetic differences (for example there's a rare albino turtle there) and those who have sadly been caught in fishing nets and lost limbs, all find a permanent home here where they're cared for and sheltered from predators. Some may argue that the laws of nature dictate the weakest of the species can't survive, it's nice to know someone is looking out for the little guys and isn't releasing them just because they're not 'useful'.
While having to buy eggs taken from locals and having baby turtles hatch and grow in tanks isn't the ideal solution (the ideal solution is they're allowed to live in the wild without being poached obviously), it's a step in the right direction to educating locals and getting the turtle population strong and healthy again so that future generations of turtles can visit beaches safely and humans can encounter them responsibly in their natural environment.
Find out more about the other MAKE TRAVEL MATTER® experiences we offer, and the ways you can give back to the communities and places you visit