Here's where to vacation based on your relationship status
Share
Love is in the air… or maybe not? Whether you're coupled up, dating, just broken up or happily single, the world of relationships (or lack thereof) can be wonderful and wonderfully complex. Now, throw that travel bug into the mix and it gets even more complicated. Just compromising on where to eat for dinner is hard enough but figuring out where to go on vacation is next level.
How do you go about choosing the right vacation vibe for where you're at? Luckily, we've done the hard part… read on for the best vacation destinations based on your relationship status. So you can live your best vacay life, no matter how your love life is going.
1. Haven't DTR'ed
So you haven't defined the relationship? To ship or not to ship? Don't let that idk what we are anxiety stop you from having a good time. The best place to help you ditch the confusion of your situationship is one that's full of adventure, like New Zealand. Enjoy thrilling distractions like white water rafting down the Kaituna River or hiking the volcanic landscape of Mount Tarawera. The adrenaline rush might just give you both the clarity you need. Plus, you'll get to try so many new things like bungy jumping, sky diving, and canyon swinging.
Visit: New Zealand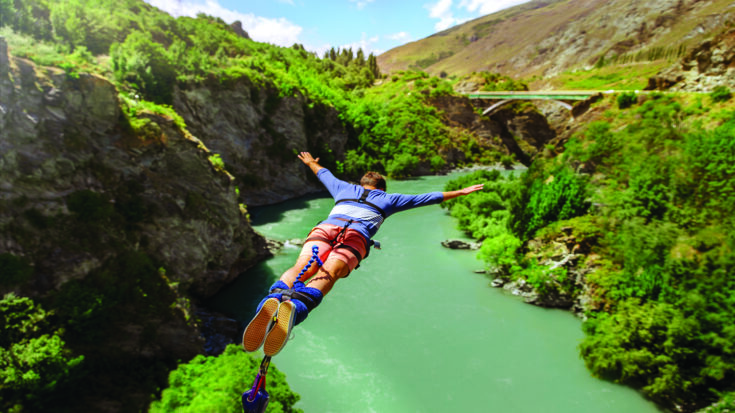 Image source:Contiki
2. Just moved in together
Ok, so it's official. You're committed to living together under one roof. You just made an exciting new step in your relationship so why not continue this trend on your next adventure? Your vacay should be to Nepal where your next steps will bond you and your new roomie even more. Hike through Noak forests and mountainside villages – you'll catch dreamy golden sunsets and mesmerizing Himalayan panoramas along the way. Nepal will give you the perfect mixture of quality time and romantic adventure.
Travel to: Nepal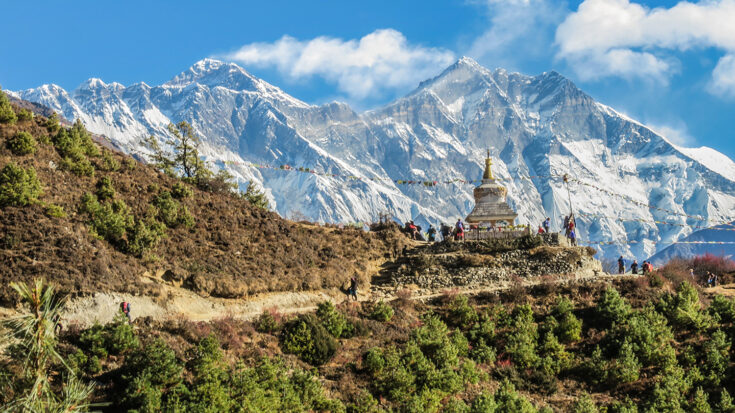 Image source:Sebastian Pena Lambarri | Unsplash
3. Single and thriving
You didn't let cuffing season get the best of you and traveling somewhere new is the best kind of self-love for you, single pringle. Being a singleton means you're independently owned and operated, so a fun warm destination with sparkling seas and white sand beaches like Croatia is the perfect place to jet-set to! Croatia offers the best of both worlds – tons of action on the mainland along with relaxation at sea. Go solo or with friends, either way, you'll have the best time. Plus, there's no better time to consider social travel, you'll get to meet a new crew of besties from all over the world.
Explore: Croatia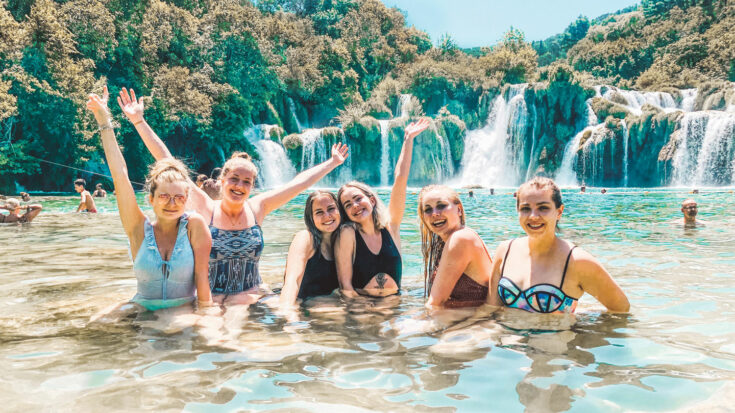 Image source:Contiki
4. You got a bae
Your love story is shining! So, seek out the sun and enjoy a baecation in breathtaking Belize. From strolling along the white sand beaches to exotic jungles, this is the place for an unforgettable romantic vacay. Whether you kayak through the crystal-clear Carribean waters or snorkel the Belize Barrier Reef you'll enjoy every moment with your boo.
Visit: Belize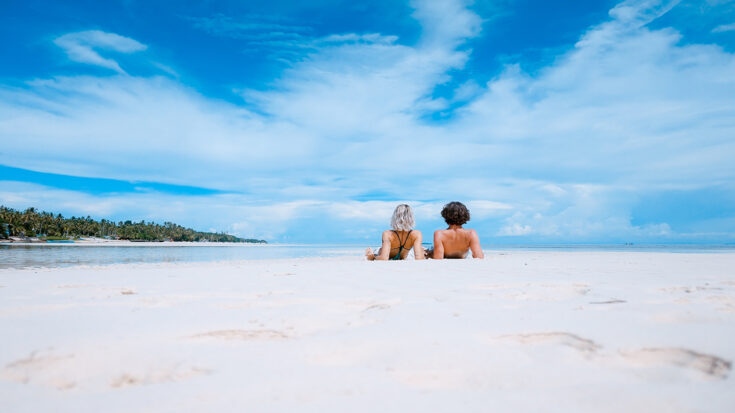 Image source:Toa Heftiba | Unsplash
5. TDIR
The distance is real… you haven't seen your main squeeze in a while which means the time you do get together is super important. Long-distance relationships (LDRs) are tough, so pick a place like Canada that lets you experience new things and make new memories while giving you some much-needed QT together. Fresh mountain air? Check. Canoe along the River of Golden Dreams? Check. Sleep in the heart of the Canadian Rockies? Check. You and your long-distance lover will leave feeling refreshed with all the heart eyes.
Travel to: Canada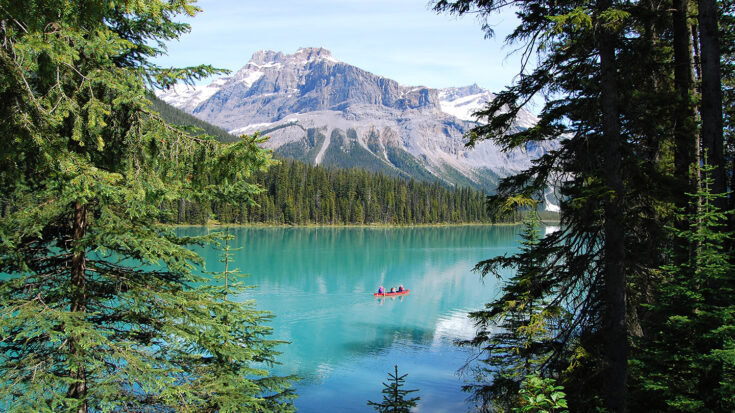 Image source:Bruno Soares | Unsplash
6. So over dating
Tired of getting ghosted? Or Kayne'd? Well, then a getaway might be just what you need. Turkey is a diverse cultural mecca that connects East and West. Blending buzzing markets, luxury bathhouses and palm-tree-lined squares, this destination goes above all expectations. Expect to come back with a suitcase full of Turkish treasures and delights. A trip here is just what you need to rediscover yourself and get back out there.
Explore: Turkey
Image source:Daniil Vnoutchkov | Unsplash
7. Love sick
There's no better cure for heartbreak than traveling. And we mean get away away. Pack your bags and head to Egypt, it's time to cross off that destination you've always wanted to go to. Step out of your comfort zone and into the ancient world of Pharaohs and the Great Pyramids. Experience the captivating chaos of Cairo and gently float down the Nile River – this is just the self-care you need.
Visit: Egypt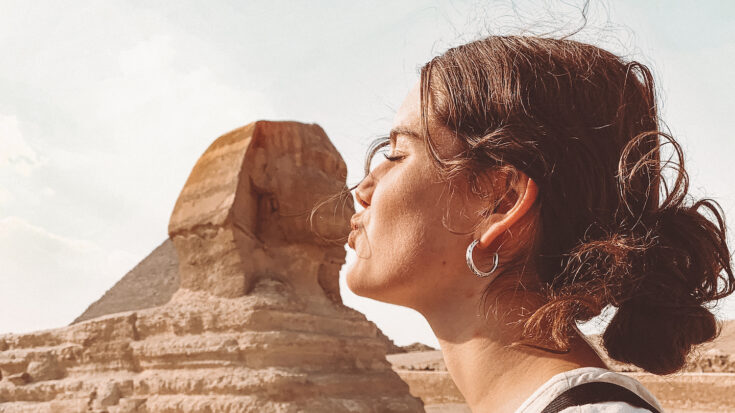 Image source:Contiki
8. It's complicated
On again? Off again? You and yours have been fighting, so here's hoping some time away will help clear things up. Head to the Emerald Isles for the vacation you need. This dreamy country is full of friendly locals who might just give you all the luck you need to figure things out. From pouring your own pint at the Guinness Storehouse to the stunning Cliffs of Moher, and the unreal landscapes of Giant's Causeway, Ireland is like no other.
Travel to: Ireland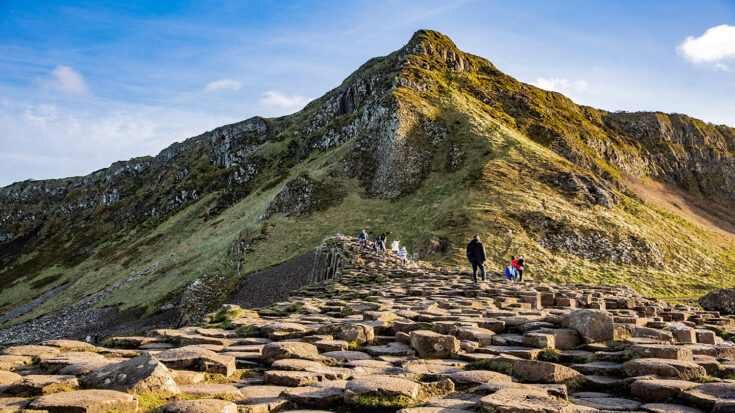 Image source:Zhifei Zhou | Unsplash
9. Honeymooning
You're not just taken, you put a ring on it! Time for that once-in-a-lifetime honeymoon trip to South Africa, Zimbabwe, and Botswana. Southern Africa is the BEST combination for the perfect honeymoon getaway: adventure, romance, and relaxation. Take in Cape Town views from Table Mountain, go on a real African safari to spot the big five, or raft down the Zambezi rapids. No matter what you do, this is the ultimate way to celebrate tying the knot!
Explore: Southern Africa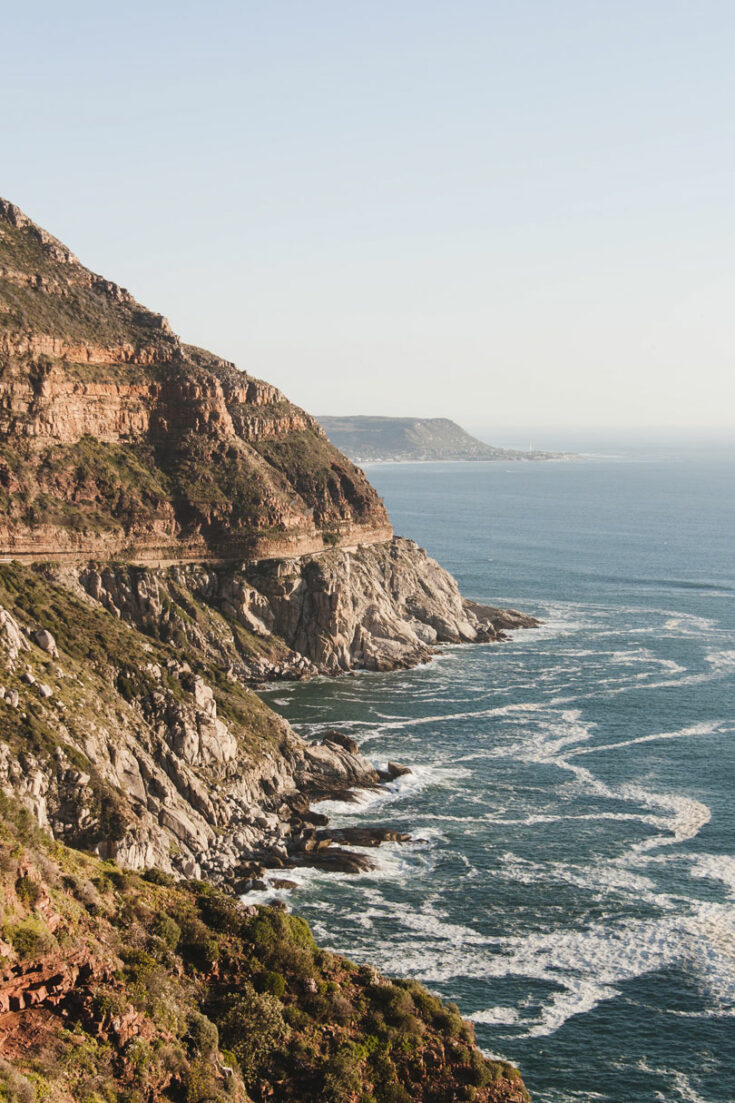 Image source:Contiki
So there you have it – we've shared the love and found you all the best places to vacation based on your relationship status. Happy Month of Love!