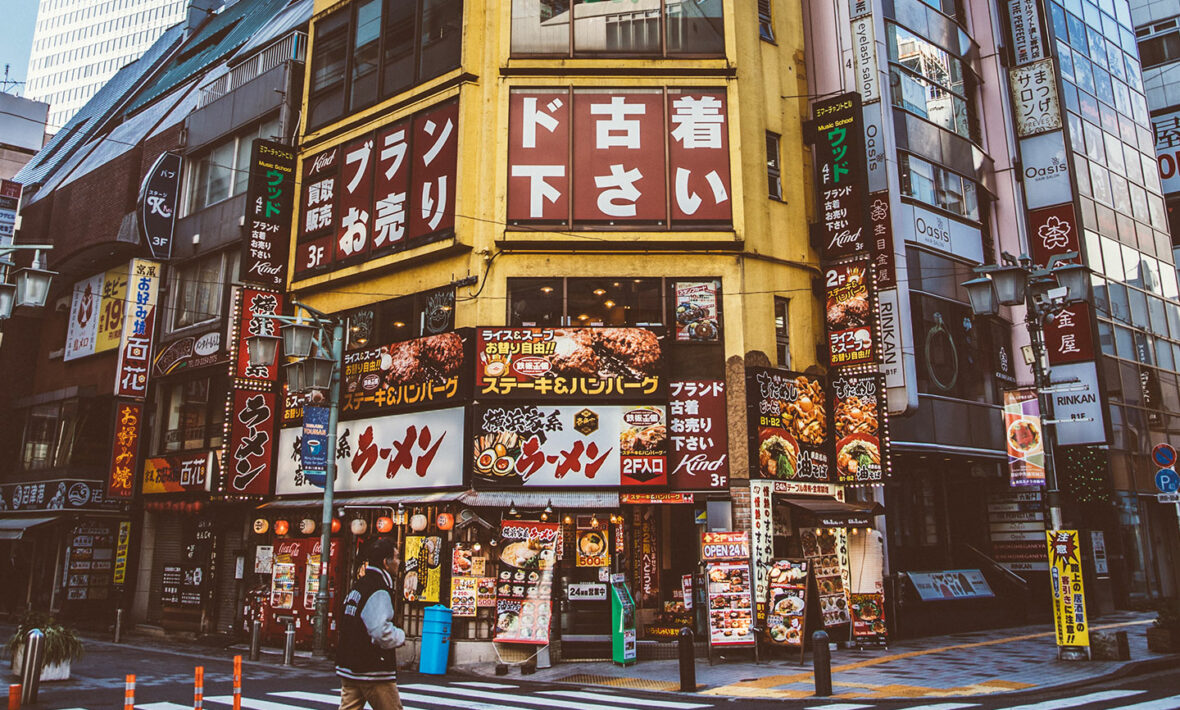 Japan is a wonderful country. From the peaceful and deeply respectful culture to the bustling major cities, majestic mountain ranges, and otherworldly cherry blossoms, Japan is one country that should be near the top of everyone's travel bucket list.
But if you're coming from a western country, you mind find the food (how do we put this diplomatically?) unique. I know I don't need to tell you that big bowls of ramen and the freshest sushi in the world are absolute must eats in Japan, but it's the slightly more left-of-centre foods that you should really go hunting for. So, once you've ticked sushi, sashimi and ramen off your hit list, try and work your way through these five unique eats—I dare you.
1. Black sulphuric eggs in Owakudani, Hakone
Created about 3,000 years ago by the explosion of the Hakone volcano, Owakudani is a volcanic valley with active hot springs and sulphur vents. Once you make your way up to the valley, there are vendors selling hard boiled eggs in bags of five. Unlike China's century eggs, Japan's sulphur eggs are just like a regular hard-boiled egg but with a slightly sulphuric smell and taste, and a black shell caused by being boiled in the sulphur-rich springs. And since eating one egg is said to increase your lifespan by seven years, you've really got nothing to lose (and years to gain) by trying one of these.
https://www.instagram.com/p/BnsfPP9jcTI/
2. Shiru no odorigui (dancing ice fish) in Fukuoka
Have you ever thought about eating lots of tiny little fish at once? How about tiny little fish that are alive and well when they enter your mouth and dance around while you down them? Yeah, me neither. But in Japan's Fukuoka prefecture, that's exactly what you can do. Dating back roughly 300 years (or so the legend goes) and often served with nothing but a small amount of soy sauce, a shot glass of the transparent dancing ice fish is considered a delicacy.
The term odorigui actually refers to the act of eating live seafood, so this also extends to dancing squid (which isn't actually alive), which moves when soy sauce is poured on top, and other similar animals. This is as fresh as seafood gets.
https://www.instagram.com/p/BhAJfCSHd-X/
3. Okonomiyaki in Hiroshima
Known as Hiroshima's soul food, okonomiyaki is sold in over 2,000 restaurants in the Okonomi-mura prefecture and the best place to head for an entry-level version of this dish is the Okonomi-mura food park. This location is where street vendors gathered following World War II and these days, the building is home to 25 restaurants all selling the dish. Okonomiyaki is made of many layers, starting with a thin pancake on the bottom stacked with sliced cabbage, beansprouts and thinly-sliced pork, before being sandwiched with another thin pancake, which is then topped with a big pile of noodles, a fried egg and a generous layer of mayonnaise and okonomiyaki sauce. It's a mouthful in more ways than one, but a delicious one.
https://www.instagram.com/p/BKsUaHkj5OO/
4. Matcha everything
To skate back towards your comfort zone a little bit, I recommend you actively seek out anything flavoured with matcha. A finely milled powder of specially grown green tea leaves, matcha is not only known as one of the world's most potent superfoods but is an important part of traditional Japanese tea ceremonies as well. Ease your way in with matcha gelato, then a classic matcha latte before moving on to more innovative food pairings like matcha ramen.
https://www.instagram.com/p/BuGutqwAjVS/
5. Shirako
The Japanese word shirako translates literally to 'white children', which is appropriate since shirako is in fact fish sperm. Yes. Fish sperm. Most people would say this popular bar snack is an acquired taste, which really isn't surprising at all. But if you're the kind of person who will give anything a try at least once, it's said to have a creamy and soft texture with a melt in your mouth quality, not dissimilar to soft butter.
https://www.instagram.com/p/BuZGkAFhrUW/