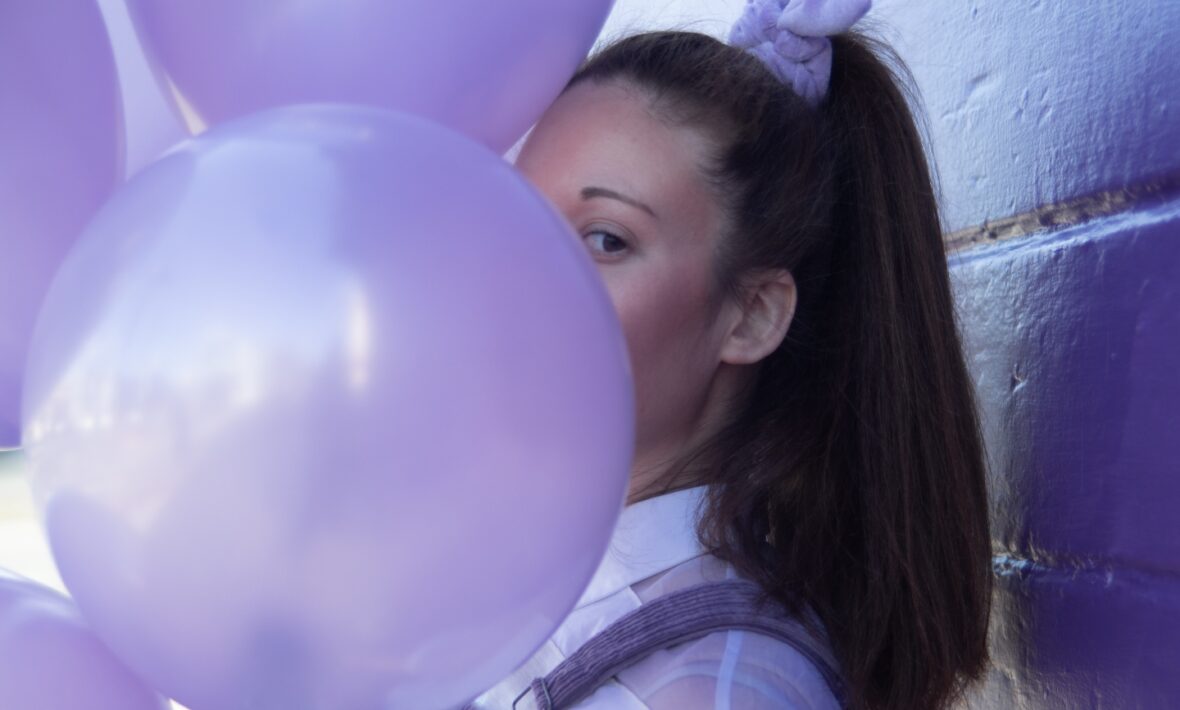 From the closet to center stage: Girlgaze creator and Billboard-featured musician Criibaby talks living her truth, LGBTQ+ representation in the media, and how to be a good ally during Pride month (& beyond!)
View this post on Instagram
Queer: it's a word that inspires, delights, and yes: once terrified me.
I'll be honest: I've been afraid to call myself an artist. Despite years of training and performing, I told myself I could never launch a solo career- I lacked the cred, the receipts. What's worse, I felt the same way about my queer identity. My impostor syndrome and my internalized homophobia twisted together to tell me I wasn't a real artist with something to say- and that I wasn't really queer.
I first found community through LGBTQ+ activism identifying as an ally, growing up in the time of Prop 8, a California ballot proposition intended to ban same-sex marriage. Participating in small-scale, homegrown demonstrations against this homophobic legislature just seemed like the right thing to do as a middle schooler, but I'm sure at the time I couldn't tell you exactly why. A year later, being a member of "Gay-Straight-Alliance" in high school was confusing to me, because people already felt so ESTABLISHED in their identities. The queer girls all had short hair and spunky styles- and I didn't fit that mold. I guess I felt that if I hadn't picked a label by then, I was just an ally who felt passionate about my friends' rights.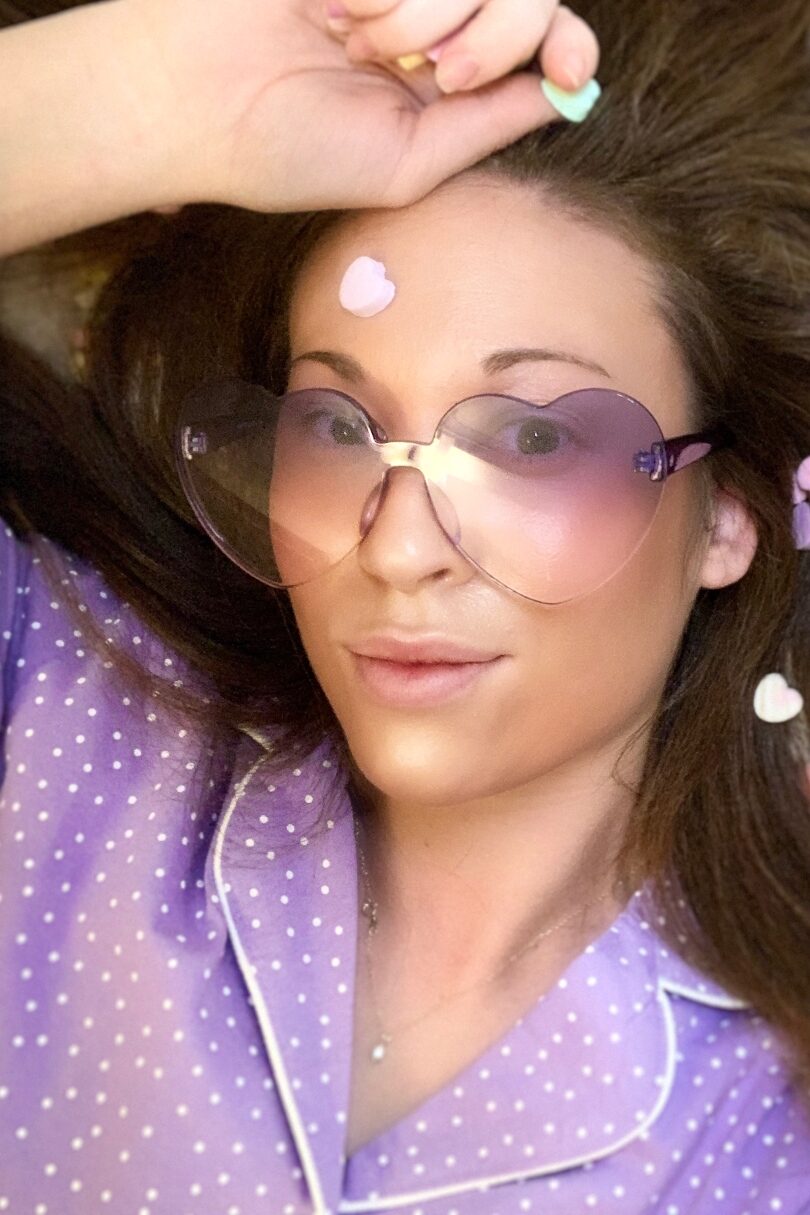 In college, I basically decided I wanted to, for lack of a better word, understand how to be more "girly," something that has not always felt very welcoming to me. I wanted to find out how to "correctly" perform my gender- or at least my preconceived notions about what I thought it might mean to be a woman. And I succeeded… but it meant pushing pieces of my larger, more complex identity to the side. In my later years, I started taking gender studies classes and spent many of those afternoons wondering what it would be like to be one of the confident lesbians who seemed to make up a large percentage of the class. After graduating, I became obsessed with being a "real" adult and started checking off all of the boxes of a successful life: steady boyfriend, corporate job, nice apartment, cute dog…
I should be happy, right? But something didn't add up.
So I lived part of my life behind closed doors. Yes… closet doors. I followed LGBTQ+ social media accounts that made me feel like I related to the queer community's humor and culture, without actually having to be out to many people in my day-to-day life. I kept my truths locked in my journal and I left my emotions in my studio on weekends, spending hours and hours writing and recording music- and it became really the only time during my week I felt like I was truly living for myself. I reflected on my femininity, the expectations placed upon my womanhood, and asked as if looking in the mirror: who am I?
View this post on Instagram
And then, pretty much by chance, I played a tiny gig at a house party that was put together to help someone raise funds for the high cost of gender-affirming surgery. There were all kinds of artists there and they each set up a little booth to sell their goods (almost like a queer community art market!) and most of the proceeds from their sales were then donated to the fund for our friend's surgery. I met so many queer creatives that night- designers, tattoo artists, painters, musicians, you name it. It was absolutely beautiful. I felt so nervous and yet so comfortable at the same time, saying to myself- I think these might be my people. That night, I decided to come out to my producer, and it brought us so much closer- not only as collaborators but just as people.
I didn't realize it while it was happening, but looking back, seeing how the community came together to care for and uplift this trans man by contributing their art to raise funds for his surgery- that really changed something in me.
Not long after that night, I decided it was time. All at once. I came out to my family. I ended an unhealthy relationship. I quit my corporate job. I started coming out to people. In droves. It felt scary, amazing, and new. It felt liberating. I was starting to live my truth: the truth that lives at the intersection of the queer community and creating art.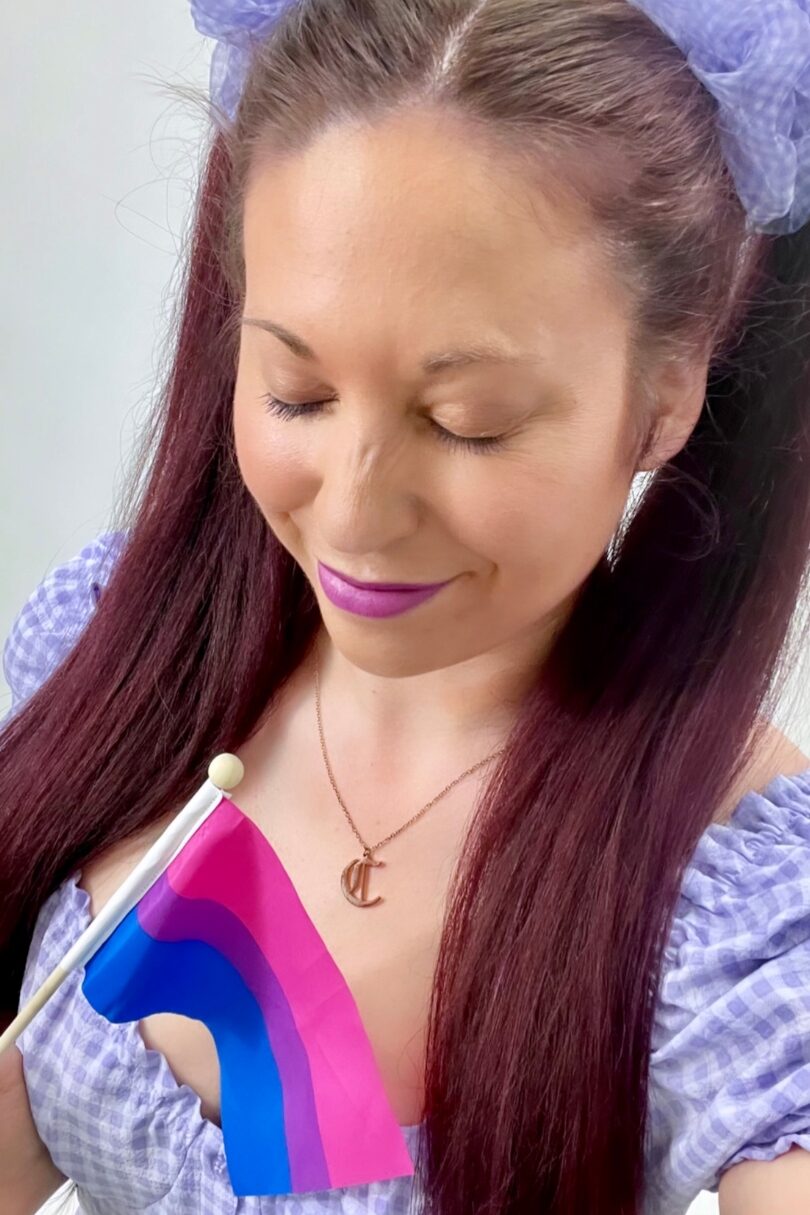 Fast forward to now: I'm a queer artist by the name of Criibaby, and I'm on a mission to redefine inclusive music. By writing all gender-neutral lyrics from a queer perspective and avoiding gender-specific words like "she" or "he," my music becomes more inclusive and refrains from promoting a heteronormative, gender binary-focused viewpoint of relationships. As someone who is still often assumed to be straight based on how I appear and present, it's critical to show the world that queerness doesn't have any one look, sound, or genre. And that is definitely part of my art. Using my craft to inspire the next generation of LGBTQ+ people to be confident in who they are would change my life. In fact, it already has. 
If there's one thing that reflecting on my coming out journey tells me, it's that representation in popular media is critical. If I had seen someone who looked like me onstage taking up space as a queer artist, it would have really helped me understand my identity and feel like I belonged. In a way, I needed me. I strive to use my platform to show that queer people belong. Everywhere: in the workplace, on stage, in families, on TV, in public, and everywhere in between. Queer stories are stories worth telling. Queer art is beautiful. I strive to be the person I wish I could have seen when I was younger, for the queer youth of today, who are quite literally our future.
 

 

 

View this post on Instagram

 

 
Pride is a time of reflection – we would be nowhere without the trans people of color that rioted for their rights, and in turn the rights of the entire LGBTQIA+ community. To me, that's what the power of pride is all about: discovering what unites us across cultures and timezones and celebrating the past, present, and future of our community.
Through my music, I try to create a queer ecosystem by empowering and hiring LGBTQ+ creators to collaborate with me whenever possible. I'm part of a queer-led record label, I curate and promote a playlist of all-LGBTQ+ musicians, the designers who created my album art are a gay couple, one artist designing my merch is trans, another artist designing merch is non-binary, and the publicist I consulted with is a lesbian. The mantra of queer artists supporting queer artists is so rewarding- creatively, personally, and professionally!
So, after reading all this, you might be wondering: how can I be a good ally?
Sharing rainbow pictures during the month of June is cute and all, but you can also directly contribute to this queer ecosystem I'm talking about. One of the best ways to support the LGBTQ+ community is to speak with your wallet: buy directly from queer-owned artists and businesses like The Phluid Project or Automic Gold and become a monthly donor for organizations providing direct support to the most vulnerable members of the LGBTQ+ community such as Human Rights Campaign, The Marsha P. Johnson Institute or The Trevor Project.
Remember: while Pride Month ends on June 30th, the LGBTQIA+ community needs your allyship and support all year.
View this post on Instagram
Let's go back to that word: Queer.
I hold that word close to my heart- and it's now inseparable from the other word that used to keep me up at night: artist. Sometimes it's good to remind my impostor syndrome of everything that I've accomplished in the last year: I've dropped two singles and my debut EP, love songs for everyone, was released via women-focused label Club Queen Records. My entirely pronoun-neutral EP premiered on Billboard, played on BBC Radio 6, received praise from Bandcamp's New and Noteworthy editors as well as mentions in POPSUGAR and Refinery29, and got featured in tastemaker outlets EARMILK and Stereofox. But most importantly: I'm living my truth at the intersection of the queer community and creating art in a way I never thought imaginable just a few years ago.
I'll say this: I'm not sure I believe in destiny, but this journey feels like the right path. Who knows where it will take me. But I do know one thing: whatever I do next, I'm doing it with pride.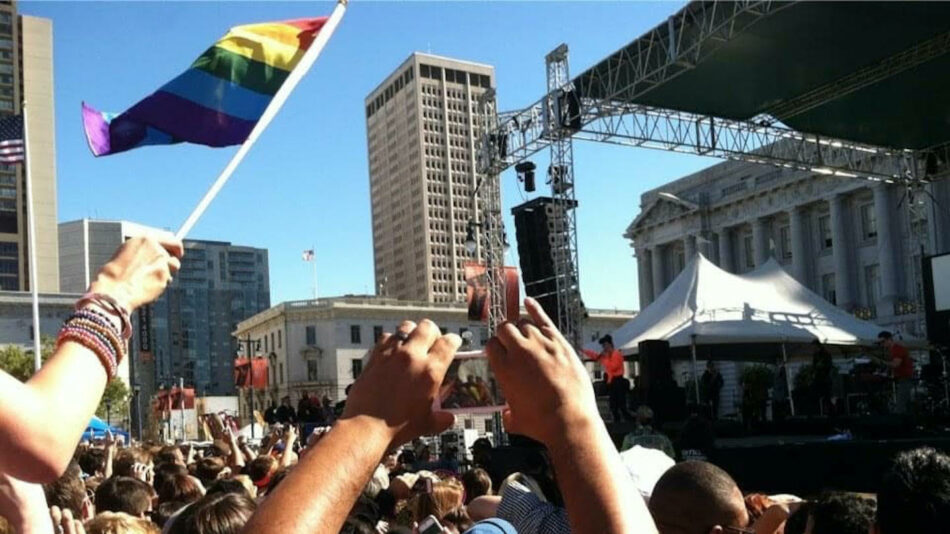 Criibaby is a creator from the Girlgaze Network, a global community of non-binary womxn and creatives. You can read more stories from other womxn in this community by visiting our dedicated Girlgaze hub on six-two.