These are the 12 biggest Pride parades around the world in 2023
Share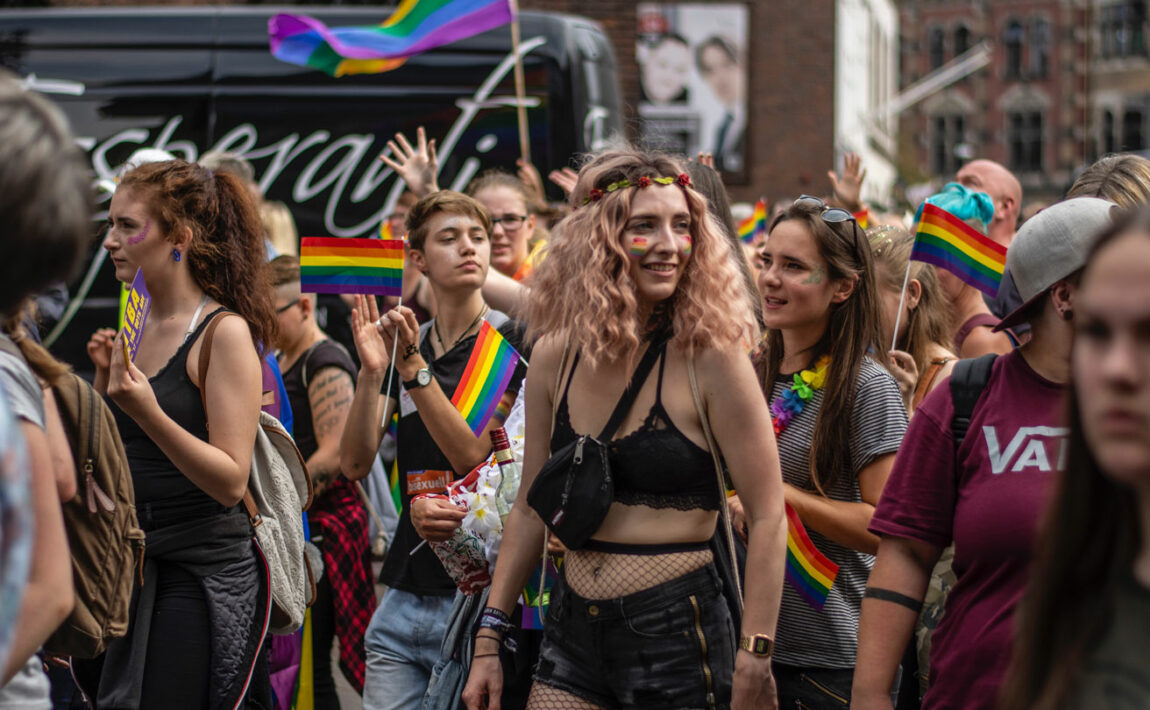 Happy Pride Month! While Pride parades differ from country to country, there's no denying that celebrating and supporting the LGBTQ+ community at one of these colourful festivals is a magical (and important) experience, whether you're a part of the community or not. See it for yourself first hand at one of the biggest Pride parades around the world…
1. New York
New York City's Pride parade is really where it all began. The oldest celebration, it passes the Stonewall Inn and Christopher Street, the scene of the infamous 1969 Stonewall riots that was the turning point in the LGBTQ+ rights movement. New York City Pride still a powerful event, albeit with a lot more smiles, and runs for a week, focusing on five events that represent key elements of LGBTQ+ visibility: The Family Night, the Rally & Fantasy, VIP Rooftop Party, Tease & We Party, Pride Fest and the March & Dance on the Pier.
Date: Sunday, June 25, 2023
2. São Paulo
The Brazilians know how to celebrate LGBTQ+ rights! In 2006, the São Paulo Pride parade was named by Guiness World Records as the biggest in the world and it's no wonder given the investment the local and federal government put into it! Unlike other's around the world, São Paulo's Pride march is very much supported by the government. In fact, many politicians open the event and star on the colourful floats!
Date: Sunday, June 11, 2023
3. Barcelona
From gothic architecture to the hip streets of Gracia, there are many amazing reasons to visit Barca. But Barcelona's pride parades are also something not to be missed. In Pride Village you'll get to watch spectacular musical performances by huge acts, DJs, exhibitions, amazing clubs and more, all under that glorious Spanish sun.
Date: Saturday, July 15, 2023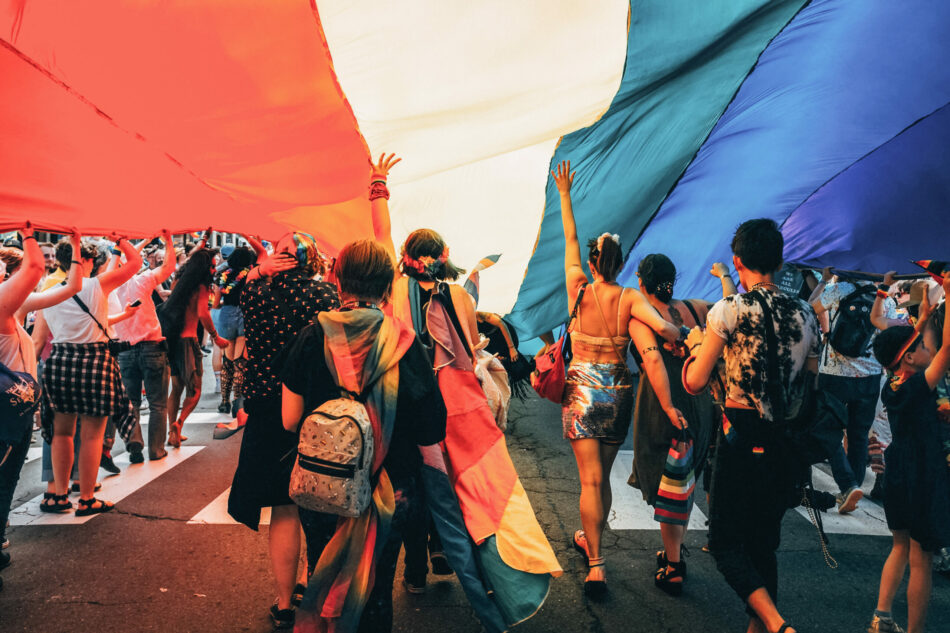 4. Berlin
Berlin is the party capital of Europe, so of course it throws one of the most epic and largest pride parades in the world. You could check out the world famous Dyke March, a joyous celebration of lesbian culture, or just head to Victory Column for the iconic parade. Expect many weird and wonderful costumes (including some very alternative lederhosen) and pumping music.
Date: Saturday, July 22, 2023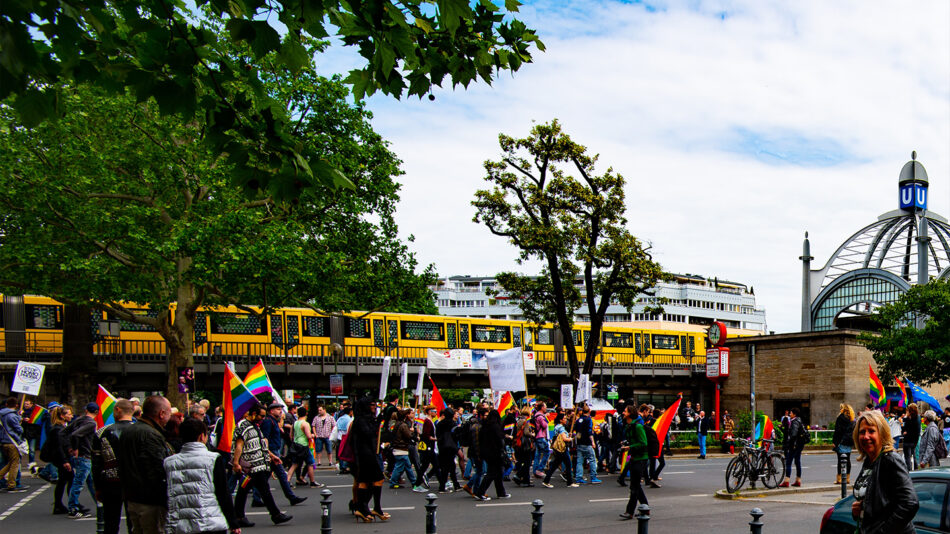 5. Amsterdam
Pride in the 'Dam is so big it's a weeklong event. In fact, it's one of the biggest pride parades in the world. Between the Drag Queen Olympics and epic Canal Parade (yep, these are ~literally~ floats), the turnout for the Pride celebrations in Amsterdam is over 300,000. With music and sporting events happening alongside marches and shows, the liberated city is one the coolest places to celebrate all that is LGBTQ+.
Dates: August 4-6, 2023
6. Sydney
The Sydney Gay and Lesbian Mardi Gras is not one night, but rather a month of themed events in the city, leading up to an epic street parade. Unlike the rest of the world though, Sydney's Pride festival is held in March as opposed to during World Pride Week. Despite the smaller population, it's also one of the world's oldest organised LGBTQ+ events and started in 1978 after protestors were arrested during a pro-gay rights march.
Date: Saturday, February 25, 2023
7. San Francisco
The San Francisco Pride event will be held between June 24-25, 2023, with the Parade happening on the 25th. This year's theme is 'Looking back and moving forward' and the participants will parade along San Francisco's Market Street, from Steuart Street to 8th Street. For more information, visit https://sfpride.org/.
Date: Sunday, June 25, 2023
8. Los Angeles
Without a doubt, LA Pride is one of the biggest pride parades in the world and one of the most celebrity-studded ones as well. On June 28th 1970 roughly 2,000 people marched north to Hollywood Blvd in what became the first permitted gay parade in the world and set the scene for what is now an international celebration.
This year, we've got LA Pride in the Park between June 9-10, 2023, with Mariah Carey and Megan Thee Stallion headlining the event and then on June 11 will be the much-awaited 53rd annual LA Pride Parade. Visit the LA Pride page for more information.
Date: Sunday, June 11, 2023
9. London
London is home to a large LGBTQ+ community, so naturally it hosts one of the biggest Pride events in the world. This year there are over 500 groups and 30,000+ participants expected to march at London Pride, so you will not want to miss this.
If you want to be part of the celebration, there are a number of ways you can get involved, whether it's being part of the parade group, volunteering as a steward or being a rainbow flag bearer, there's lots of ways individuals and groups can join in the celebration. Visit https://prideinlondon.org/parade/ to find out more about the event.
Date: Saturday, July 1, 2023
London is also home to a number of gay bars and gay-friendly venues, so if you decide to stick around for a few more days, there's loads of places where you can hang out and interact with the community a bit more. Soho is one of the top areas for the LGBTQ+ space, but there are also other locations where you can grab a meal, a cocktail, enjoy a night of karaoke or watch a fabulous cabaret show.
10. Madrid
Madrid is one of the most LGBTQ+ friendly destinations in the world and its annual Pride event is an unmissable celebration, where thousands of people march from Atocha to Colon to demand and promote equal rights for the LGBTQIA+ community. From music performances to a high heels race and more, the Madrid Pride calendar has lots of activities in store this year. Visit this page to find out more about the event.
Date: Saturday, July 1, 2023
11. Chicago
We would be remiss if we didn't mention Chicago's gay pride parade, one of the biggest LGBTQ+ celebrations in the U.S.. This year's parade takes place on June 25th along North Halsted Street. The festival in itself, though, is a month-long celebration consisting of events like Chicago Pride Fest (which happens the weekend before the parade) and Pride in the Park.
This year's Pride Fest is expected to have over 60,000 people in attendance, so it's bound to be one of the largest gay pride festivals in 2023.
Date: Sunday, June 25, 2023
12. Atlanta
Also from the U.S. we've got Atlanta Pride, a month-long celebration going all the way back to 1971. Unlike the other Pride events we've mentioned, this one will be taking place in October to coincide with "National Coming Out Day", which marks the anniversary of the National March on Washington for Lesbian and Gay Rights.
Date: Saturday, 14th October 2023
Ready to experience your first Pride parade? Discover Contiki's Pride trips in some of Europe's most out-and-proud cities, with likeminded 18-35 year olds.