A Shoestring Guide to the UK's Scenic South
Share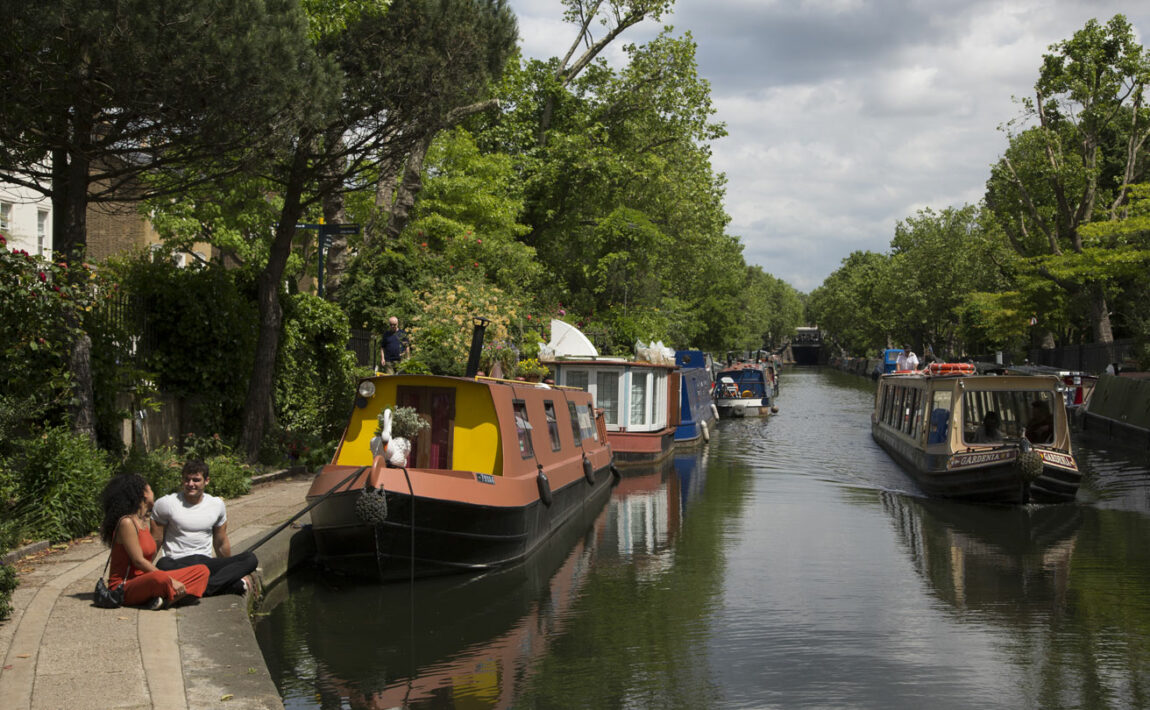 This article originally appeared on Concrete Playground and was scribed by Kayla Larson.
When you're brainstorming places around the world to visit on a budget, the UK is probably not the first place that springs to mind. What it may lack in affordability department, it makes up for in pretty much every other aspect of an epic holiday — from poking around charming country villages and discovering the diverse cultures of the major cities to stumbling across a historical landmark at pretty much every turn of a corner. Oh, and it has a killer music scene.
You can experience all of these UK wonders on a Contiki Sounds trip. With seven- or ten-day options, these whistlestop tours will take you to some of England's top spots, culminating with an unforgettable weekend of dancing, camping and partying at Reading Festival — one of the country's biggest annual music festivals.
To get you ready for traipsing around the UK's south, we've put together a guide of some of the best things to do and see while you're there. And, to prove that you can still have a good time without blowing big bucks, we've also thrown in a few penny-pinching tips. Who said you couldn't have your bangers and mash and eat them too?
BIKE BETWEEN LONDON'S MARKETS
Hire a set of wheels from the city's bike sharing service (nicknamed 'Boris bikes') for the weekend and visit some of London's best markets. Spend Friday near London Bridge at Borough Market, one of the largest and oldest food markets in London, and turn all of the free cheese and fudge tastings into a makeshift meal. Next up, on Saturday, is a stroll through Broadway Market, which runs from London Fields to the Regent's Canal in old Hackney. Then, on Sunday, cycle over to Columbia Road Flower Market. The street air is intense with the scent of flowers and the barrow boys will be hawking "everthin' for a fiiiver".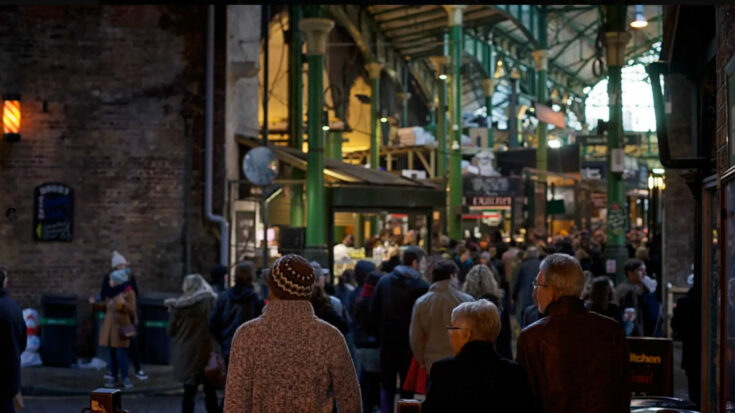 Image source:Paul Hudson via Flickr
JUMP AROUND THE JURASSIC COAST
Supposedly, the lady who 'sold seashells by the seashore' came from the Jurassic Coast. Too early for her time to be recognised as a palaeontologist by her peers, she was forced to sell her excess dino bones to tourists. The picturesque coast isn't just home to prehistoric beasts and tongue-twisting characters — it also boasts Durdle Door, an iconic limestone arch near Dorset. For the adventurous, try coasteering — a physically challenging activity which involves scaling cave networks, dodging tidal surges and completing ocean jumps. Broadchurch fans may recognise the Jurassic Coast's cliff faces from the hit British crime drama.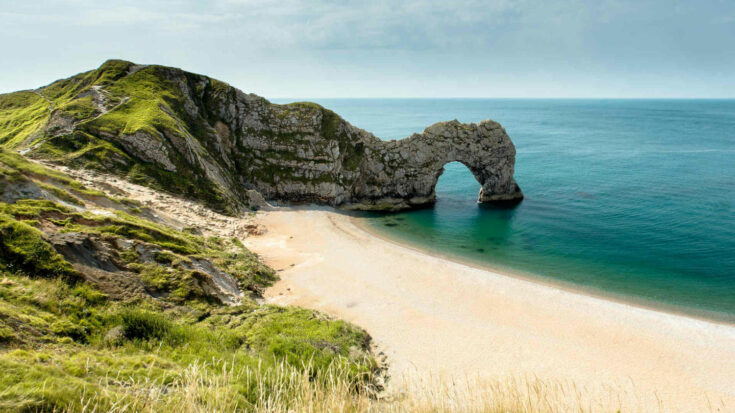 Image source:Mark Towning via Flickr
STROLL BRISTOL'S STOKES CROFT STREET ART AND ART GALLERIES
Wander around the city and feast your eyes upon some of street artist Banksy's earliest works, then head over to Stokes Croft to ogle the local, ever-changing licks, sprays and splatters of paint. Then, counter your street-traipsing with some gallery time. Spike Island lies south of the river and features contemporary art, design and audio installations. An enormous old tea warehouse has been converted into three floors of contemporary art in all forms to make Arnolfini, Bristol's Centre for Contemporary Arts. Meanwhile, the Bristol Museum and Art Gallery has a huge collection, including Alfred — a stuffed silverback gorilla who was kidnapped in the 1950s by a jovial bunch and returned a whopping 54 years later.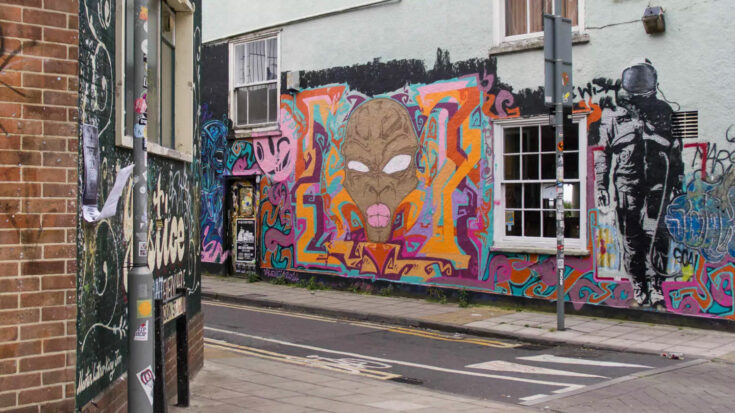 Image source:Ed Webster via Flickr
VISIT A HAUNTED PUB IN SALISBURY
A pleasant 15-kilometre drive from Stonehenge will take you to Salisbury. The city is known for having some of England's finest historic houses, the Russian spy poisoning incident and, most recently, being named the best place to live in the UK. Satiate your inner historian (and thirst) with a visit to The Haunch of Venison. The haunted pub features oak beams that predate the building by several hundred years and are thought to come from early sailing vessels. Under the pub's fireplace, inside a former bread oven, lies a smoke-preserved mummified hand believed to be from an 18th-century demented whist player who lost it in a card game. The cheat's hand has been stolen a few times but is now securely locked away.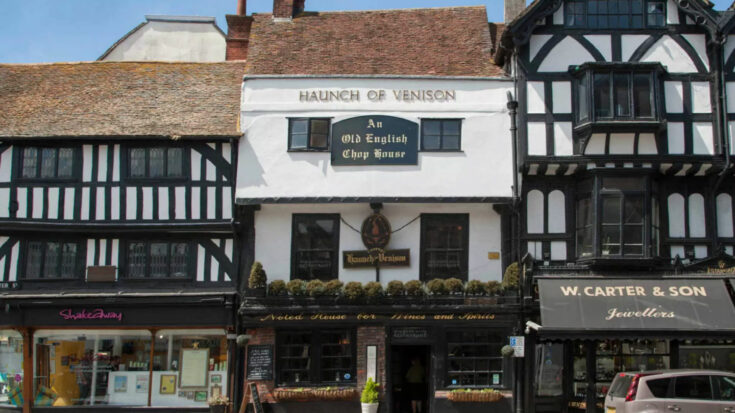 JUMP THE FENCE INTO CORFE CASTLE
Things are impressive when they are mighty old and still standing. One such thing is Corfe Castle, a 1000-year-old royal abode that was built as an attempt to defend the area from marauding armies. This ruined castle dates back to the 11th century and rests within a heathland landscape that is undeniably picturesque. The area also inspired a number of Thomas Hardy's poems, novels and short stories. Skip the city for a beat, give yourself a history lesson and create your own tale of treachery and treason as you jump the fence into Corfe Castle.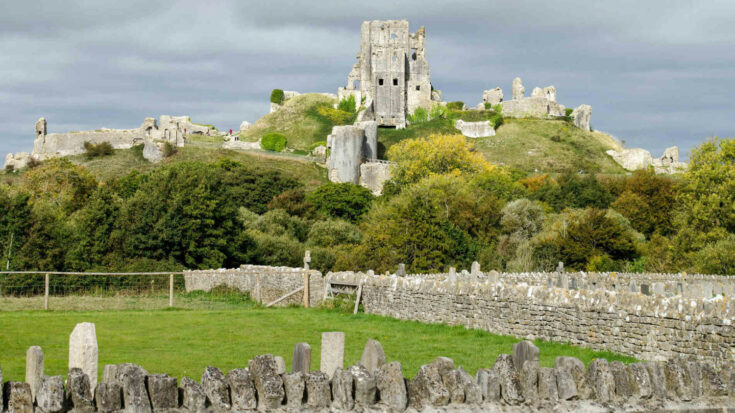 Image source:Alison Day via Flickr
CATCH A PORTAL TO ANOTHER DIMENSION AT STONEHENGE
Baffling burial mounds and rock formations surely must point to some kind of portal into parallel universes, right? Historians may very well be appalled by our lack of appreciation for their hard work that informs us the Badbury Rings are defences of a hillfort and Avebury Stone Circle is Europe's largest Neolithic stone circle. And let's not forget Stonehenge — arguably the world's most famous prehistoric monument. But alas, the mystery of their power still remains. We're told by locals that entering clockwise affords the best luck. Cut a lap around Stonehenge's circle that was built 5000 years ago — or take a peep through the fence, which works just as well for those on a budget or fearful of transporting too far.
WALK THE SOUTHWEST FOOTPATHS
The southwest of England is home to a variety of stunning trails. Venture to any beach along the area, turn left or right and you'll be on the 1000-kilometre South West Coast Path and on the edge of an eye-stretching experience. The paths were originally created by coastguards patrolling the southwest peninsula looking for smugglers. They legitimately had to check in every inlet, so the cliff top walks are well-worn. The sheer variety of scenery along the gorge-sliced cliff peaks and beach walks along with the unique history of the area make this an unforgettable experience. Remember to fill your playlist with all of your favourite bands from Reading and hit the tracks.
Image source:Gerrit Burrow via Flickr