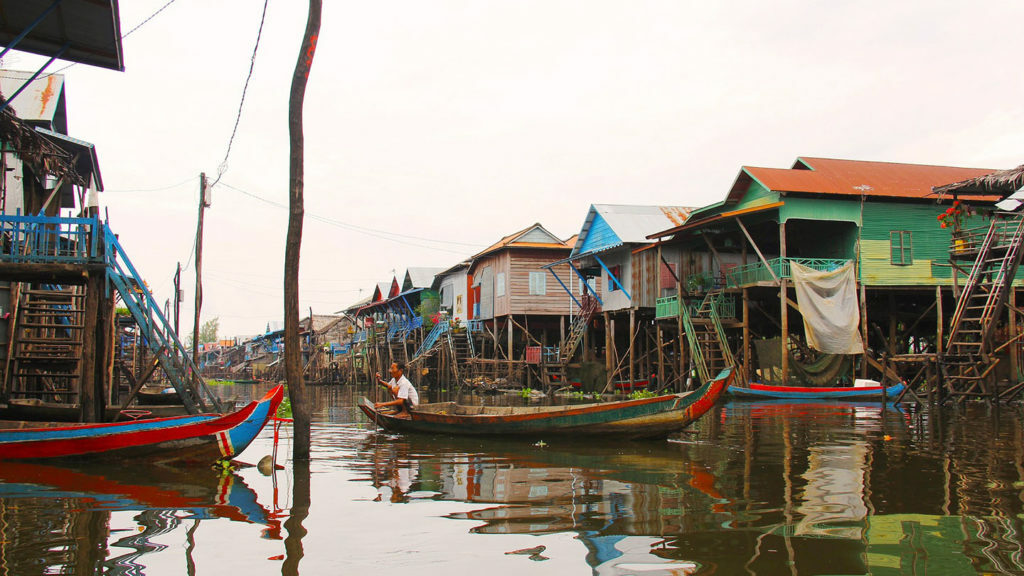 Maps out, it's time to plan your Southeast Asian adventure. Sure, you wanna hit up all the big Asian names – but here's why you'd be a fool to overlook the mesmerising Kingdom of Cambodia…
Islands to rival Thailand
If it's an island getaway you want, it's an island getaway you'll get. Cambodia's island gem, Koh Rong, is quite possibly Asia's most perfect digital detox destination. With no roads, no cars and very limited electricity, Koh Rong will have you unplugging from the online sphere and tuning into your surroundings, which in this case will be pristine white sandy beaches, turquoise blue warm waters and an inland filled with dense, lush jungle – oh, and all the wildlife your little nature-loving heart could desire. Leave your shoes at the door, you won't be needing them. Paradise calls…
https://www.instagram.com/p/BoDe1ffHbkX/?tagged=kohrong
A harrowing historical past
Cambodia has suffered a horrifying recent trauma, and its scars are still felt today. Roughly 2 million people died under the Khmer Rouge rule in the late 70's, drastically reducing the population. Learning about the atrocities committed here will give you a new found admiration for the unbreakable Cambodian spirit, and have you falling head over heels for a people who have a sense of optimism about where they're going, rather than bitterness about where they've been.
Despite horrific events, a past riddled with starvation, genocide and political instability, you'll never meet a warmer, more open and loving group of people who always have a smile on their face. Get up to speed on the Cambodian genocide with a visit to the Killing fields, or one of the countries extensive and fascinating museums.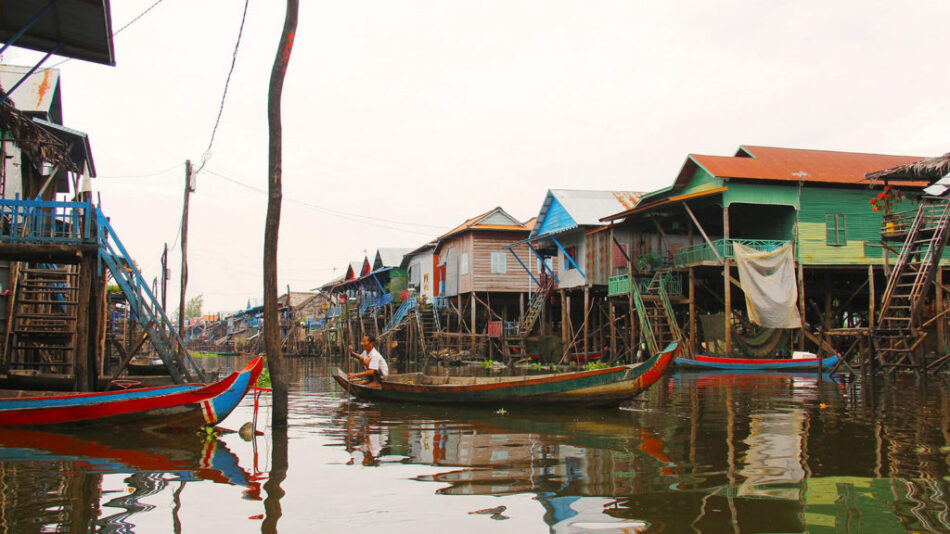 Mind-blowing markets
Cambodian markets are full-on: an overwhelming concoction of sights, sounds and smells that will have every one of your senses utterly captivated. Forget just putting your goods in front of you. In a Cambodian market, you'll find an array of trinkets, foods and clothes hanging from above you, on the floor, on the top of sticks – pretty much anywhere where there's space. Whatever you're after, Cambodian markets will have it in spades, and you'll likely be able to bag a bargain and leave with your bags full to the brim. Want the full market experience? Opt for a peruse around Angkor night market, where you'll unearth Cambodia after dark whilst stuffing your face with mouth-watering street food…
Mouth-watering food
You may have lusted over laksa, or drooled at the thought of pad-thai – but Cambodian food takes Asian soul food to another level. Curries, stews, and freshwater fish (usually caught that day from the Mekong) form the Cambodian staple diet, but it's the flavours and aromas that'll really have you floored. Rice is such an important part of the Cambodian diet that they literally greet each other by asking "have you eaten rice yet?". Another Cambodian favourite is beef served in a baguette with mango slaw, a classic street food dish and a nod to the country's French colonial history. They also love a sweet iced tea with condensed milk, to give you that extra boost for the intrepid day ahead. Mmmm.
Breathtaking temples
Temples, to put it simply, are Cambodia's 'thing'. As a successor of the mighty Khmer empire, the country has an impressive selection to breathtaking temples, unrivalled in both scale and detail. Angkor Wat is the country's biggest and most majestic Temple and has appropriately been dubbed one of the 8 wonders of the world. It's the worlds largest religious monument, and upon your first visit, every single corner you walk round or new section of detailed exterior that your eyes settle on will blow your mind over and over again. Channel your tomb raider vibes as you discover the spellbinding ancient city of Angkor, partially consumed by nature, where monkeys roam free and jungle life meets intricate religious structure. You won't leave this city the same person.
RELATED: IF YOU'RE THINKING ABOUT A TRIP TO CAMBODIA, THIS STORY WILL SEAL THE DEAL
Unparalleled hospitality
The Khmer people are easily some of the warmest, kindest and most giving people you'll ever meet. No matter your colour or creed, you'll be met by smiles and invitations to get involved all over the country. In return, it's important that you go to Cambodia with an open heart and mind, ready to be shown a totally new way of life. Share what you have, as locals would do for you – and be wary of the environmental and cultural footprint you leave behind.
Cosmopolitan city life
There's no denying that Cambodia is inundated with adorable villages and breathtaking scenery, but that doesn't mean it doesn't get it popping in the cities. Phnom Penh is Cambodia's capital city, and fast on its way to becoming Asia's hottest city destination. It sets itself apart from its other Asian megacity counterparts by being unusually quiet – largely due to the genocide clearing out the cities during the communist occupation. Despite its quiet streets, it still gets it popping on the nightlife scene and is still pretty hustling and bustling in the markets. Above all, the energy of the city is electric and the optimism you feel when you walk its streets is infectious. From the colourful blur of the tuk-tuks and the breathtaking architecture of the royal palace, you'll ever visit a city quite like it.
Stunning natural beauty
Cambodia's landscapes comprise of dazzlingly lush green rice paddies, rivers abundant with fish, dense, thick jungle and of course, the breathtaking Cardamom mountains. Rainforests and waterfalls frame the backdrop of this lush land, while tigers, elephants, monkeys and sun bears roam freely across green expanses. Even freshwater dolphins can be found frolicking in the Mekong River. Everywhere you look in Cambodia's rural areas, you'll be overwhelmed by beauty, and the insta-worthy moments will come thick and fast. Hop in a Kayak, whirl through the trees on a zipline or head to one of the country's many wildlife centres to get up close and personal with Cambodia's unique ecosystem.
Amazing culture
The colourful and rich culture of Cambodia is definitely one to behold. A traditional Buddhist country, monks and Buddhist temples can be found nationwide, traditional Asmara dancers and big celebrations are also great ways to get to know the culture.
RELATED: 4-AWE INSPIRING CAMBODIAN EXPERIENCES THAT AREN'T ANGKOR WAT
Quaint villages
Traditional Cambodian Village life is as charming as it is simple. Adorable fishing villages can be found peppered around the country's rural areas, but if you want a slice of authenticity, a traditional Cambodian floating village will do. Here, houses are suspended above water, and small boats are the main form of transport. As you float past stilt homes, you'll take in the atmospheric mystery of the Cambodian wetlands – but most of all, you'll be able to experience a slower pace of life, where you'll be reminded to appreciate the simple things in life.
Ready to explore this spellbinding land for yourself? Check out our new Cambodia trips…