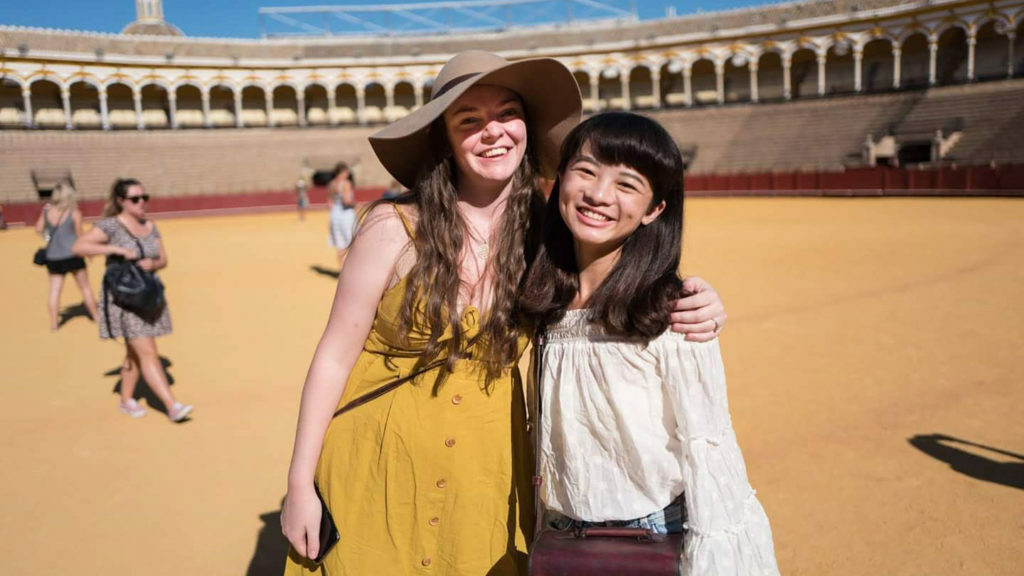 I'm not a confident person. In fact, unless I'm a few drinks in, I'm that girl who baulks at social situations with strangers and prefers to spend weekends at home binging the latest series on Netflix.

I'm picky as f*ck when it comes to food, I rarely get drunk, I shy away from social situations and if I'm being completely honest, I get stressed out way too easily… I'm hardly the poster girl for going on a Contiki trip solo.

However, two weeks on Contiki was all it took for me to stop overthinking everything and change my perception of myself. Here are the 5 ways this trip helped me grow into the person I've always wanted to be:

I ate a sh*t tonne of tapas and drowned myself in sangria
I often compare my eating habits to that of a five year old. I like vegemite and cheese sandwiches, nutella, and pretty much anything that's bad for me, and adamantly refuse to eat anything else.
However, I'd never been to Spain before and there's a good chance I'll never go again, which is why I vowed to try everything I could.
I ate and drank some stuff I hated, but I also discovered delicious new foods and drinks that I normally wouldn't even consider trying. I can safely say that Tapas is a brilliant way to eat, because if you like something you can get seconds, and if you can barely stomach it, you only have to get through two bites until it's gone. For instance, I thought the orange wine that's everywhere in Seville was revolting, but could easily throw back half a dozen sangrias without a second thought.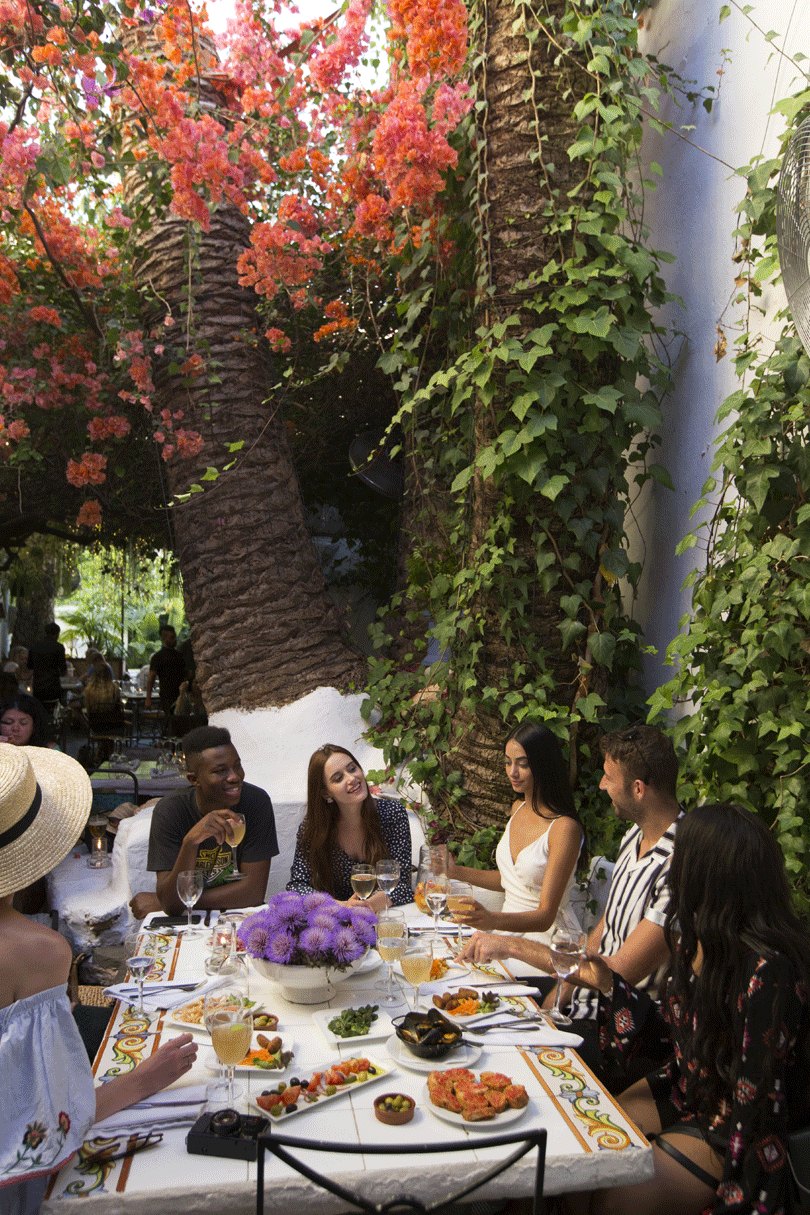 I swam at a nudist beach
Women in Spain are pretty damn confident with their bodies. It's perfectly normal for women to walk around topless at beaches, which we saw plenty of in San Sebastian.
It wasn't until I went to a nudist beach in Ibiza that I realised just how casual they are about strolling around nude. Men and women of all ages were stripping down, sun baking, swimming, or just taking a leisurely walk along the beach.
So what did me and my friends do? We joined in, of course. I myself only worked up the courage to go half nude, but it was something I'd never done before, and it felt liberating.
You know how it always feels like people are staring at and judging you when you're feeling self conscious about something? As I took off my bikini top and cupped my breasts in my hands, I realised that feeling of self consciousness was entirely in my head. No one was paying me any attention; they were all just going about their business, which gave me the confidence to go about my own without any fear of judgement.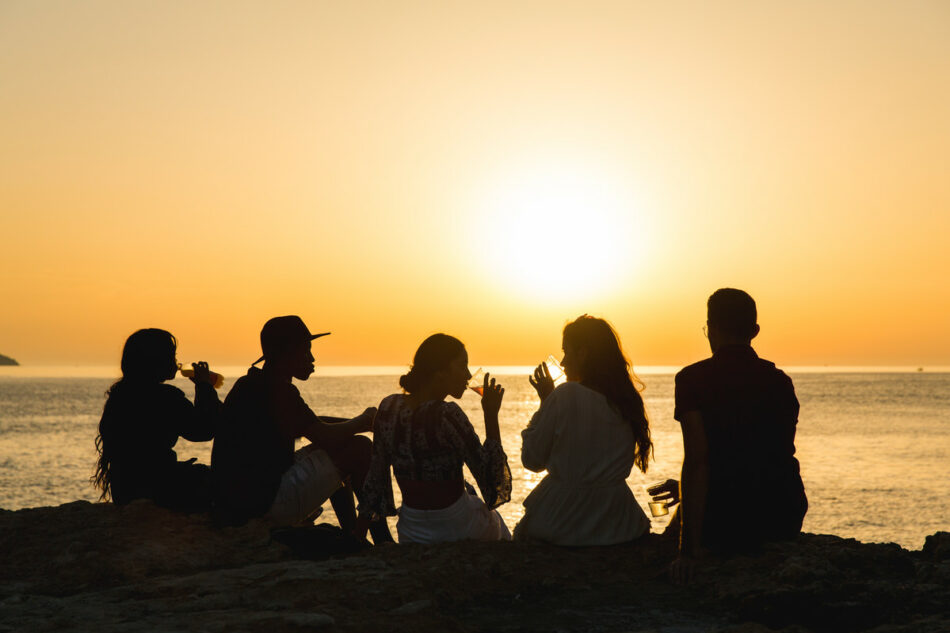 I found the confidence to make new friends
People always say 'travel solo, you'll make friends', but there's always the fear that you won't or that people won't like you. This is what was running through my head in the weeks leading up to my trip but I'm glad these fears didn't stop me from going.
It turns out I was worried about nothing. Everyone was open to meeting people and making friends; it's the same in the real world. No one sets out saying 'I'm going to ignore anyone who tries talking to me', in most cases, you'll find it's the complete opposite.
RELATED: 20 THINGS NO ONE TELLS YOU ABOUT TRAVELLING ALONE AS A WOMAN
I established an identity outside of my long-term relationship
When you're in a long-term relationship, that relationship often defines you both in your own eyes and the eyes of those around you. When you go travelling by yourself that person isn't present, which sucks at times, but also gives you the chance to be yourself away from any preconceptions about the way couples should behave.
I sat next to different people on the bus each day, visited sites I know wouldn't interest my husband and didn't feel guilty about it, and for the first time in a long time, I wasn't the married girl. I was just me.
Plus, when you meet up with your partner at the end of the trip after being away from them, it makes you realise just how lucky you are to have them in your life.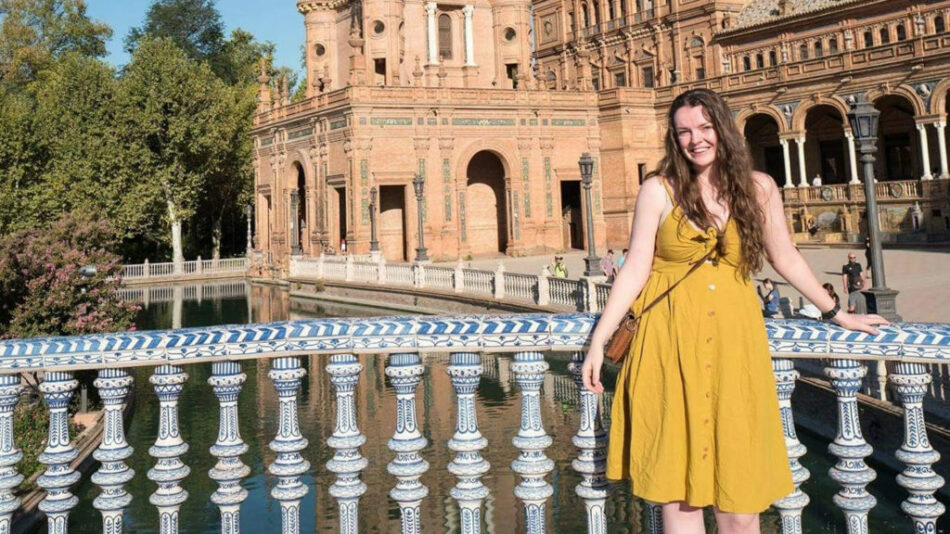 I discovered a love for travel I never knew I had
I've travelled before, but never solo, and never on a group tour. Now, I can't wait to go back and tick the next destination off my fast-growing bucket list!