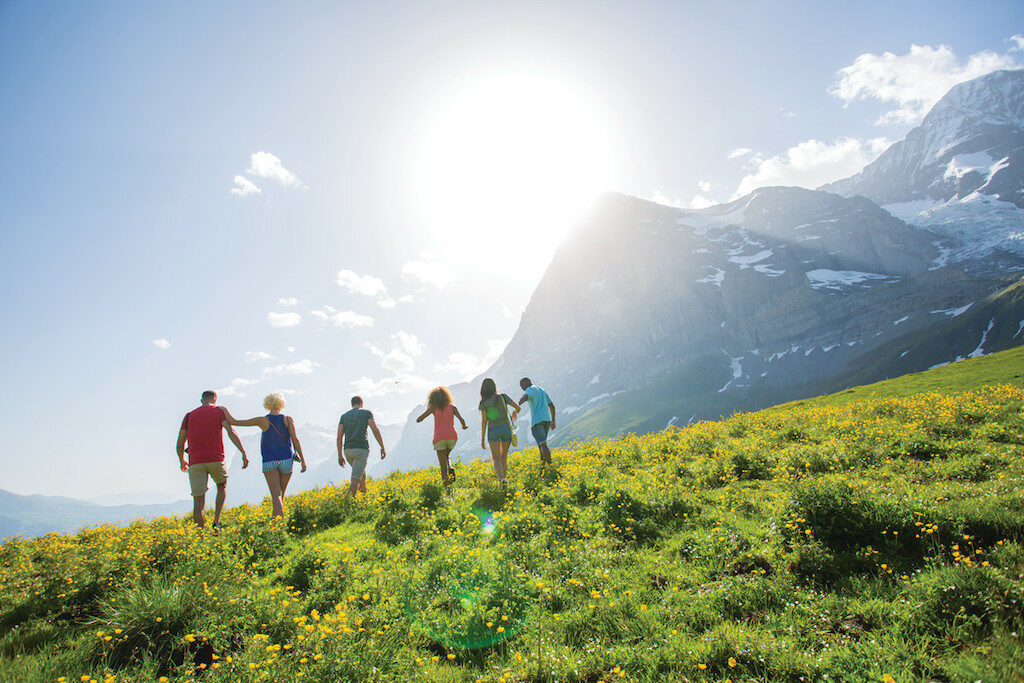 Looking for a wholesome adventure next summer? Where you go hard on the adrenaline and even harder on the home-cooked meals – made by on-site chefs? 
'Active Alps' brings you the very best of the Austrian Alps, from the highest peaks to the prettiest views. On this adventure you'll join a small group of fellow 18-35s, spending your days exploring and falling in love with one of the most famous regions in the Alps. And by night, putting your feet up and living your best cosy life in Contiki's Haus Schöneck.
The setting is truly serene. One fixed accom means you won't have to worry about packing and repacking. The itinerary is a perfect mix of scheduled activities and free time to explore. Simply put, there's no better way to explore the awe-inspiring Alps. And if you aren't convinced yet, here are a few more reasons why…
Inclines and free time
Want a loose idea of what you're doing every day, but also plenty of time to chill and explore in your own way? This is the trip for you. Sure, it's about doing. But it's also about just being in the Alps. Just basking in the eye-widening beauty of it all.
After arriving in the exclusive Haus Schöneck, your trip will begin with the first of many delicious home-cooked meals. After breakfast in the morning, we'll drive to the pretty market town of Reutte, followed by a hike to the longest suspension footbridge in the world and then an included white water rafting experience, for those who want to keep their pulses racing.
Day 3 is all about diving into the Bavarian beauty of Munich, with hilarious bike tours, beer halls and historic sights up for grabs. Then it's time to get your hiking boots back, as you venture to the Hintersteiner See on day 4, one of the Alps' standout lakes (with the chance to take a dip in the lakeside lido to beat the heat).
Day 5 is a completely free day for you to do as you please (I recommend taking one of Hopfgarten's myriad bike trails.) Day 6 is another hike day, as you get to admire the view from Hohe Salve (Hopfgarten's highest peak). Day 7 goes from bike tour to BBQ lunch, before, finally, the chance to go paragliding. Don't you want to literally end your trip on a high?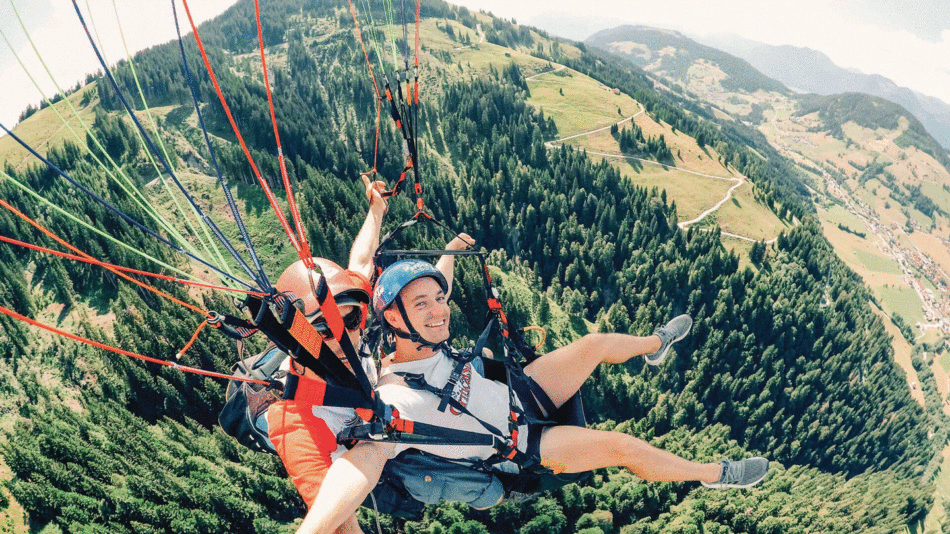 Homely accom
How to picture Haus Schöneck by Contiki? Imagine the laidback social vibe of your fave bar and the warm cosy feeling of your living room, rolled right into one.
Your home for seven nights will include an on-site bar, plus a games room and even a sauna. You and your close-knit Contiki group will also have the chance to indulge in traditional Austrian cuisine, night after night – freshly prepared by on-site chefs.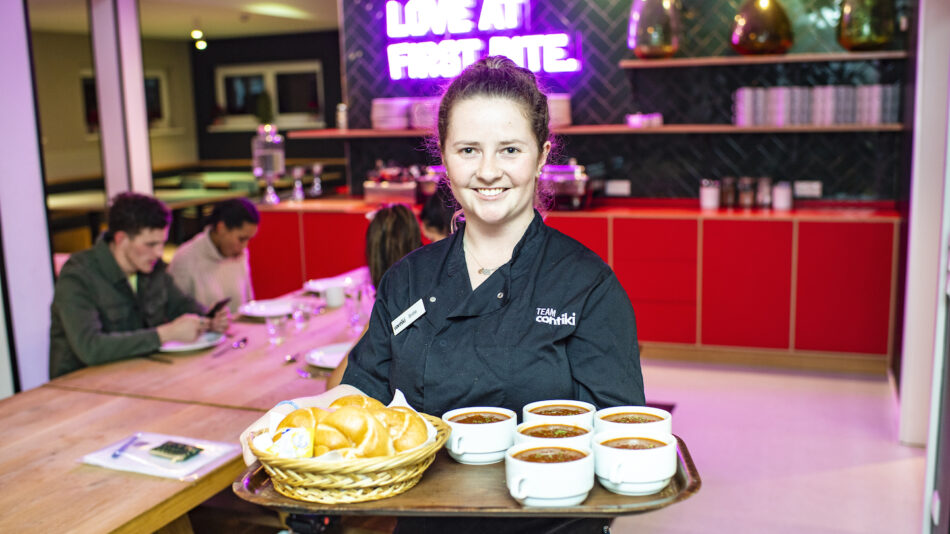 Hassle-free hiking
So food and awesome accom are provided. But what else?
Well, the hikes, bike rides and white water rafting experiences are all included in the cost of your trip. So is access to bikes, the day trip to Munich, and the local expert guides all across your trip. Apart from paragliding (and, errm, beverages…) you don't need to worry about budgeting on your trip. At all!
We'll also transport you to and from the nearby train station. You're welcome.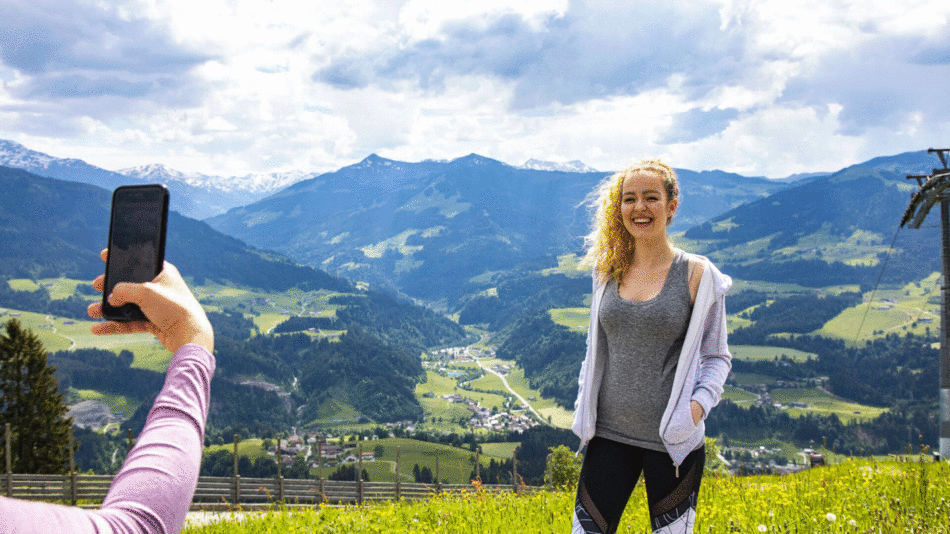 Majestic Munich
Yup, you'll spend one day away from the romance of the mountains – basking in the beauty of Munich instead. And don't worry, if the Munich Beer Hall, Marienplatz or the English Garden don't quicken your pulse, the hilarious Mike's Bikes tour most certainly will. How can a bike tour be hilarious, you ask? Just you wait and see…