The ultimate African safari guide (from a Safari Guide)
Share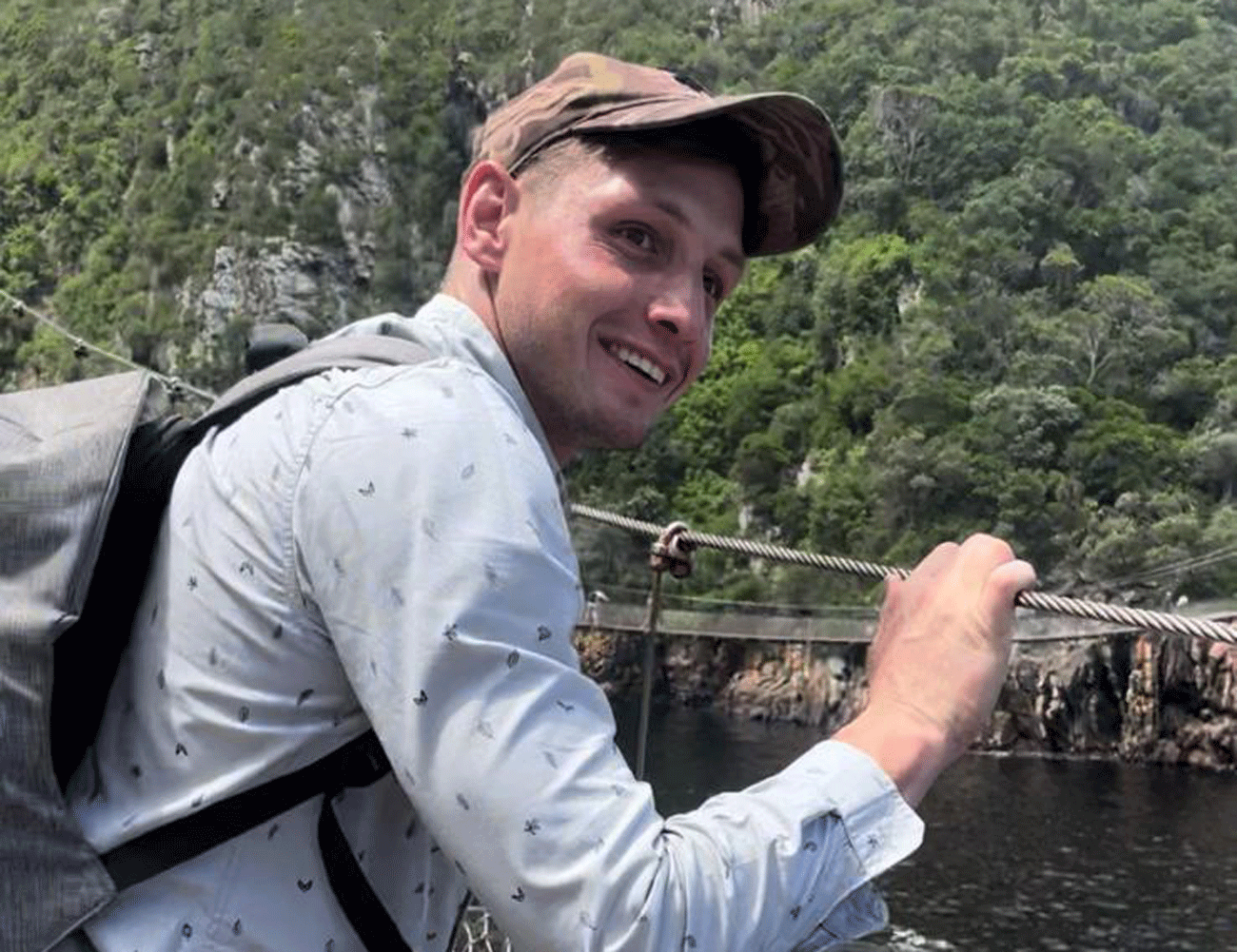 Looking for the ultimate African safari guide? You've come to the right place. Want to know how we know? Because we've been speaking to Jesse Hartig, who's not only an expert Contiki Trip Manager in Africa, but also holds the highest Safari Guide qualification going.

So, whether you want to know the best time to visit, what to wear (to khaki or not to khaki?) or how to spot all the eye-popping wildlife you've been dreaming about, Jesse is your man.
So read on for the ultimate safari guide, straight from…well, a Safari Guide.
What does safari mean to you, Jesse?
"African safaris are my passion. I've had the pleasure of experiencing them 1000s of times as a safari guide in Southern Africa. From the moment I wake to the chorus of birds saluting the sunrise, I know it's a new day and a new adventure awaits. Every day and every game drive is different and unique, and that is what makes it so special.
As a Safari Guide, you never know what could be lying in the road around the next corner: what that lion pride was up to roaring all night or if the black rhino has had its calf yet. Every day new stories are materialising and it's a privilege to experience them through all the creatures that call these completely wild habitats home. I don't keep up with the Kardashians, I Keep up with the Kruger – live.
I have guided in South Africa, Zimbabwe, Zambia, Botswana and Namibia and they are all incredibly unique in both landscape and wildlife. From tracking leopards on a walking safari (my all-time favourite thing to do) to cruising along the Zambezi River on a boat safari there is more than one way to find wildlife on the continent and its always good to be prepared. Below are a list of recommendations and tips for your bucket list trip to Africa. "
What are the top African safari destinations?
"Your main safari regions in Africa are located in the South with countries such as South Africa, Zimbabwe, Zambia, Botswana and Namibia or in the East of the continent with countries such as Kenya, Tanzania and Uganda.
South Africa
South Africa boasts the world-renowned Kruger National Park and being the size of a small country (7,523 square miles or 19,485 square km) makes it a wildlife haven for the Big 5 and more. Other National Parks well worth a visit are Addo Elephant, Hluhluwe-Imfolozi, Simangaliso Wetland and many other private reserves throughout the country.

Zimbabwe
Holds a number of incredible Game Reserves such as Mana Pools and Hwange National Park. Even visiting Victoria Falls falls within a National Park and its not uncommon to have elephants crossing the street in town or warthogs grazing on the pavements.

Zambia
One of the best places in Africa to experience a walking safari with highly-skilled rangers guiding you along. With Game Reserves such as South Luangwa, Lower Zambezi and Luiwa Plains, these are some of the most spotless wildlife havens on the continent.
Botswana
My personal favourite in Southern Africa. It's a country that feels like wildlife rule over people, where its mostly human settlements that are fenced in while the wildlife roams freely. From the salt pans of the Makgadikgadi to the Wildlife Eden that is the Okavango Delta, it feels like every wildlife documentary is filmed in Botswana.

Namibia
One of the best places in Africa to sit at a water hole and watch the wildlife come to you. Due to its desert environment, water is where animals meet and it doesn't get much better than sitting out at some of the waterholes in Etosha waiting for varieties of animals and birds coming down to drink and the show to begin.

Kenya
Regarded by many as the best African safari destination, Kenya offers some of the best game viewing spots around. The Maasai Mara being up there as one of the best spots to see The Great Migration of millions of wildebeest and zebra while Amboseli is known for some of Africa's last giant tuskers – elephants with enormous tusks that are unfortunately becoming a rarity thanks to poaching and hunting.

Tanzania
My personal favourite in East Africa. With the Serengeti, Ngorongoro Crater, Lake Manyara and Tarangire all located within a few hours of each other, you don't get a better offering of such variety of Game Reserves all located together to explore. And it probably goes without saying – but the Serengeti must be up there as the best Africa has to offer.

Uganda
Gorilla's. To experience a walk in ancient forests to track down a troop of Gorilla's truly has that once in a life time feel to it. To see an animal that is so endangered but looks so human is heart wrenching but having the chance to see them is a second to none experience.
What's the best time of year to go on a safari?
"That depends on you.
It's commonly said that Southern hemisphere Winter (April to August) is the best time to go on a safari in Africa. That's because Winter is most of Africa correlates with the dry season, when the vegetation is less thick and it's easier to find and view wildlife. Animals also rely on permanent sources of water, so rivers and dams are great places to sit out and wait for wildlife to come to you in its various shapes and sizes. The temperature is also cooler to view the wildlife in open safari vehicles and that crisp winter light at dawn and dusk is great for photography.
In Kenya, it also correlates with the time that the Great Migration is in the Maasai Mara and infamously crossing the crocodile-infested Mara River. In Botswana this is when the Okavango Delta floods, bringing much needed water to the region with animals travelling from far and wide to quench their thirst and make wildlife viewing an absolute treat."
"Having said this, it also means it's the most popular time for safari goers, meaning more people at wildlife sightings. (It can also be quite cold in an open safari vehicle at sunrise and sunset so be prepared for that.)
Summer has positives that you can't get during the middle of the year. In Southern Africa you can link a Safari with a trip to Cape Town which is perfect to enjoy the cities' beaches, mountain and wine estates in the sunshine. A trip I run with Contiki along the Garden Route offers a great combo of safari and beaches along South Africa's glorious coastline. The landscape is alive with greenery, flowers and fruits as it's the time of plenty. Speaking of plenty, the lush vegetation and amply water brings with it the birthing season of many antelope species. Animals like impala, blue wildebeest and blesbok all give birth together for magical scenes of babies running through their herds and discovering life on the plains.
In East Africa there are less crowds but exactly the same level of wildlife viewing. Plus if you travel to the Serengeti in February/March then then the Great Migration are having their babies – imagine millions of wildebeest plus thousands of babies all in one view!"

What types of wildlife can I expect to see on a safari?
"The Big 5 (Elephant, Rhino, Buffalo, Lion and Leopard) are generally what most tourists come to see in Africa. The term comes from the days when people came to Africa to hunt wildlife and not view them (and the Big 5 were the most dangerous to hunt and kill). Conservations then did a fantastic job by rebranding them as the animals you want to come to Africa to watch in their natural habitat. This helped protect these species and in essence all other wildlife. But the funny thing is, the Big 5 might be what bring people to Africa but they tend to also fall in love with so many other iconic animals: watching giraffes walk elegantly across the grasslands, watching warthogs wallow in a mudbath, seeing baboons swing from trees or hearing the nocturnal calls of hyenas and jackals during the night are the memories that stick with you the most.
The majority of the National Parks and Game Reserves in Southern and East Africa have the Big 5 with White and Black Rhino being high on the list of "want-to-see's". The Kruger National Park in South Africa, Etosha in Namibia and Nairobi National Park in Kenya are some of the best places to see these prehistoric-looking mammals that are sadly facing extinction due to poaching. Other animals that you can find on safari are cheetah, zebra, monkeys, meerkats and a plethora of different antelope species. And don't forget the birds, you might think you aren't a birder, until you come to Africa and are trying to identify magnificent raptors and other colourful birds out on safari."
What should I pack for a safari?
"The most important thing to pack on any safari is a good pair of binoculars. You might have to dig out your grandparents old pair from the war but they are crucial for spotting animals out on safari. It's never guaranteed that the animals you're looking at are right by the road and could in in the distance under a tree and so to view them properly, a good pair of binos are crucial.
Next is a good camera (if you have one), followed by a hat, suncream, insect repellent and a reusable bottle of water to keep filling up. In terms of clothes you just need very natural, neutral colours while out on safari. A shocking pink or orange might send animals running in the opposite direction – particularly if you want to do a walking safari. In the winter; jackets, beanies, gloves and scarfs are often needed only for the early hours on a open vehicle morning game drive or late evening drive. Temperatures are generally fairly mild in the middle of the day in winter. In summer; swimwear for the lodge pools with shorts and t-shirts will be just fine. Oh, and a good pair of walking shoes all year round as at night it's definitely better to have closed shoes!"
How many days do you need for an African safari?
A safari isn't like taking a Paris City tour where you're certain to see the Louvre and Eiffel Tower – they don't move around or hide behind bushes. On safari, it's the biggest game of hide and seek you can play. You can do one game drive and see absolutely everything and another where luck just isn't on your side and you see very little. It's called the luck of the bush. Therefore, giving yourself ample opportunities to go on as many game drives as you can ups your odds of seeing the wildlife you came to Africa for.
How many types of safaris are there?
The most commonly offered safari is a game drive in a vehicle. In Southern Africa these happen in open-sided 'game viewers' that seat 9 people, while in East Africa the vehicle used is a pop-top 7 seater with large sliding windows.
There are boat safaris, too, which happen on rivers or dams giving you the chance to view wildlife from the water as they come down to drink or wallow in the shallows. It is also great to get close ups with crocodiles and hippos and even elephants swimming in the water is a spectacular sight to behold.
While in Africa its understandable to be completely entranced by the land animals, but it is sometimes easy to forget about the amazing marine wildlife we have hugging our coastline. Marine safaris are exceptional along Southern Africa's coastline whether you are looking for whales in their birthing season (July to December), seals, dolphins, sharks, penguins or marine birds, there is always something to see out on the open ocean.
Balloon safari's happen in East Africa and are those "once-in-a-life-time" experiences you just have to do given the chance. You can't stop and pull over to view a particular species but it's extraordinary to float on the wind high in the sky with views or miles or even drift mere meters above the ground over the grassy plains. Don't forget the champagne breakfast straight after, all set up in the middle of all the wildlife.
In Southern Africa, the best air safari experience you can do is by helicopter and nothing beats doing this over the Okavango Delta in Botswana. To be able to fly high above this incredible ecosystem, spotting something in the distance and zooming over to check it out is unparallelled. The heli can drop down low to zoom over pods of hippos as it meanders along the water. PlusL there are no doors on the helicopter! Brilliant for leaning out to get that perfect shot (while strapped in, of course) and it just adds to the thrill and adrenaline rush of this excursion.
However, my personal favourite is the walking safari. Nothing beats the thrill of walking in Big 5 and wildlife-rich Game Reserves while on foot and not knowing what's around the next tree. Even better is finding some fresh tracks to identify and then quietly following to find. You know you are not on the top of the food chain out here but feel completely safe with an experienced ranger who understands and can read animal behaviour. It's one of the most humbling and immersive travel experiences in the world."
Are there any vaccinations or precautions I need to take before going on a safari?
"In East Africa, it's advised to take a yellow fever shot, particularly if you are travelling between Kenya and Tanzania and will ease the hassle at customs. The majority of our safari destinations in Southern Africa are on the lower risk side of contracting malaria while East Africa is on the higher risk side. Everyone should take preventative measures like mosquito sprays and repellents, but many people also take malaria tablets. It's advisable to ask your doctor for their opinion. The funny thing is normally when people do feel sick out on safari it's generally the malaria medicine itself having adverse effects. Apart from those two, there aren't really other precautions other than bringing your usual medicines and first aid staples along."
How can I make sure my safari is environmentally and socially responsible?
"Just being on a safari is already environmentally and socially responsible. Simply going on safari and paying park entry fees and conservation fees means that these areas are protected for wildlife to flourish while tourists support these countries.
If these pieces of land did not bring in any money then they would unfortunately be converted to farms or mines and the wildlife would be destroyed. So be at peace, knowing that you are contributing to these animals living their natural lives without any human interference. We come merely to observe in awe.
Socially, the tourists these national parks and game reserves bring means more jobs for locals in the area, be it in hospitality or reserve management and conservation. It also shows locals that wildlife brings more value and income when kept alive for tourists to see than dead for meat from poaching.
We also do village and township tours with Contiki to give back to the communities while you experience some local culture."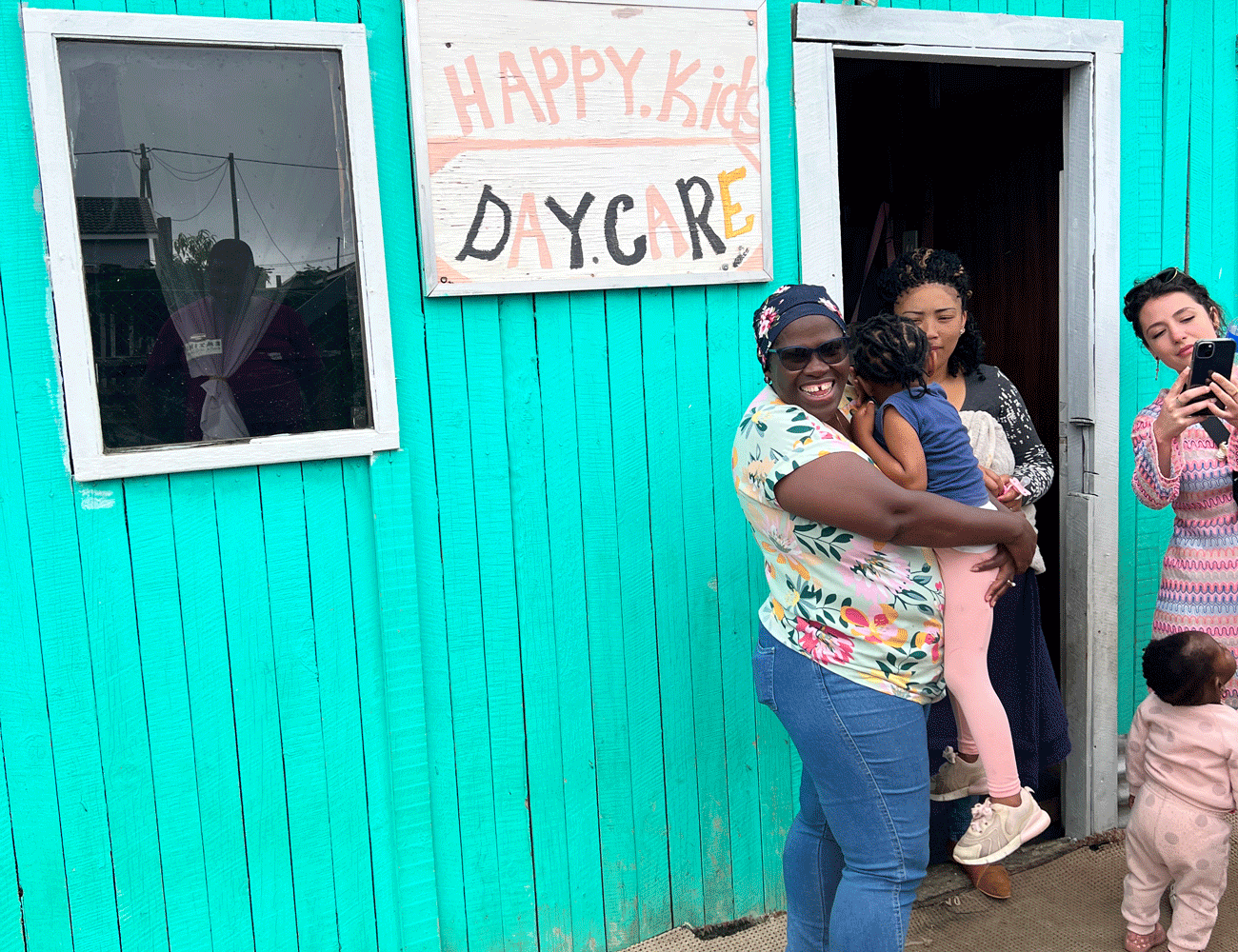 Are there any safety concerns I should be aware of when on safari?
"If you listen to your guide and obey the rules then there is nothing you should worry about. Being quiet at sightings, staying in your vehicle/boat/balloon (including all your limbs) while on safari, and not feeding any wildlife or disturbing them in any way will lead to more natural sightings and is better for your safety. While on walks listen to everything your guide instructs you to do and you will be able to view wildlife safely."
Are there any cultural experiences I can have while on a safari?
"Africa is filled with various cultures, languages and people. And so every National Park or Game Reserve you visit throughout any country will have a different kind of people from that area who speak a different language and have different cultural practices. Therefore adding on a village our to any safari is a must. In East Africa you can learn about the Maasai who live among wildlife or in Southern Africa you can explore the villages along the National parks. Some of the varied experiences can mean anything from learning the language, to dancing, bead work, building houses out of elephant dung, learning how food is hunted or gathered, discovering how to make fires and just generally what life is like for people in the area."
How do I plan and book a safari?
"Going on safari to Africa is not as simple as visiting Europe or America where you can arrive and easily find transport, hotels and attractions. There are a lot more challenges to travelling Africa and that is why booking a group or private tour is that best way to experience Africa knowing everything is taken care of and you are in safe hands. And if you book with Contiki you get to travel with me…so even better!"
What is the average cost of an African safari?
"A tough one to answer for the whole of Africa but roughly a 3hour game drive/boat safari will cost you around US$50 plus park/conservation fees depending on the Game Reserve. Some conservation fees can be US$20 like in Southern Africa while up in East Africa in places like Tanzania they can be US$70. This is why doing a group tour is value for money as although the conservation fee stays the same, by doing it in a group it lowers the cost of the activity with more people in the safari vehicle/boat."
What's some of the best safari accommodation?
"Safari accommodation is always unique and different. Due to the heat, they normally have pools to relax by between safari drives as well as bars and restaurants and, if you in the right place, views over game reserves where you can constantly be on the look out for wildlife while lounging at the pool. They are all generally classified as a 'safari lodges' but the actual rooms take many shapes and forms.
In East Africa you get luxury safari tents that are built on a solid floor, proper beds with linen, pillows and mosquito nets, chairs and even bathrooms with toilets and showers and electricity. They really make you feel like you are doing an authentic African safari.
In Southern Africa, safari lodges are generally individual buildings or huts with a natural African design. They have all the amenities of a hotel room but feel like you are out on safari and generally located either next to or in a National Park.
Or you could go really adventurous and camp out in a Game Reserve overnight. Botswana is known for this. The Camp will already be set up with canvas tents containing mattresses and linen, a dining tent and of course a bonfire set up with camp chairs and beverages, allowing you to ponder through the night under the stars. This isn't a 5 star accommodation. This is a billion star accommodation! Lying in your tent at night and listening to the far off howl of a jackal, the yiips of hyena's or lone roar of a lion trying to find its pride is the first story you will tell your friends and family when you get back home."