Hack your holidays: How to turn 23 days of annual leave into 55 days off
Share
After another year of postponed travel plans, recreating viral TikTok food trends (still not over that baked feta pasta, iykyk), and holding back our eyerolls during endless Zoom calls, at least we're saying goodbye to 2021 on a high note. Now that Australia's international borders have opened, we can start planning for an epic year of travel in 2022!
For many people, this year's annual leave was stocked up for future use or just used for local staycations. We've got way more opportunities to see the world now, and soon you could be sailing the sparkling seas of Europe or exploring the epic national parks of the USA. Wish there was an Annual Leave Calendar Hack to help you make the most of your time off? We've got you.
With Contiki's 2022 Trip Planner you'll be able turn 23 days of annual leave into 55 blissful days of vacation life.
START PLANNING TODAY
Here's what you need to know: the purple circles show public holidays, green circles show when you need to take annual leave and the yellow circles are your 'weekend extenders' to make the most of trips. Scroll through for our best picks for the hottest destinations and trips to take with all of this ~extra~ time you'll have on your hands…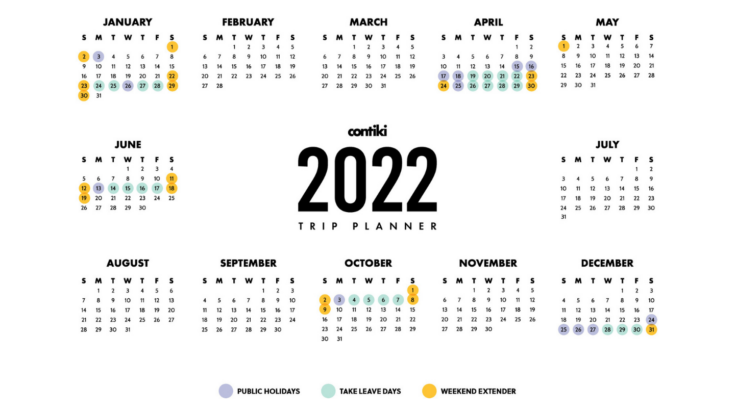 Image source:Contiki
ADVENTUROUS APRIL:
Take a trip to Turkey, a diverse cultural mecca where relics of the ancient world blend seamlessly with lively local markets and palm-fringed promenades. The  Turkish Delight trip travels through Gallipoli, visiting ANZAC Cove and Lone Pine Cemetery, and travelling on the 22 April departure offers a special opportunity to pay tribute to the heroes of World War I only a few days before ANZAC Day.
JOYOUS JUNE:
European summer is back baby! The European Magic trip fits perfectly into the 'annual leave hack' dates for June, and gives you a taste of Europe's highlights if you're tight on time. Think 8 countries, 9 days and a handful of the top hotspots, the perfect recipe for a joyous June.
OUTDOORSY OCTOBER:
Iconic NT sunsets, croc-spotting, thrilling scenic flights, waterfalls galore. Head out on Contiki's Kakadu Dreaming trip this October for an outdoorsy holiday you'll never forget.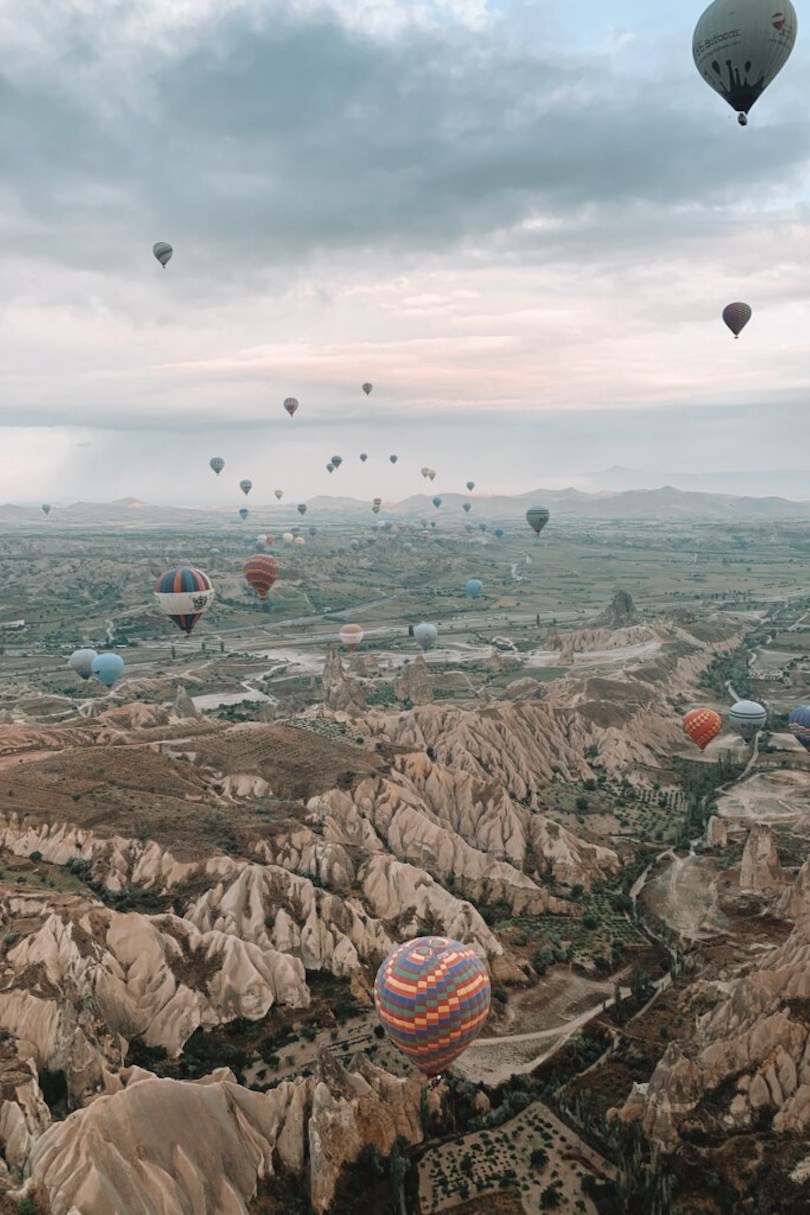 Image source:Contiki
Ready to book in your annual leave? Check out all of our epic trips departing in 2022 here.