Considering Asia travel? Here are 6 expert packing hacks you need to know
Share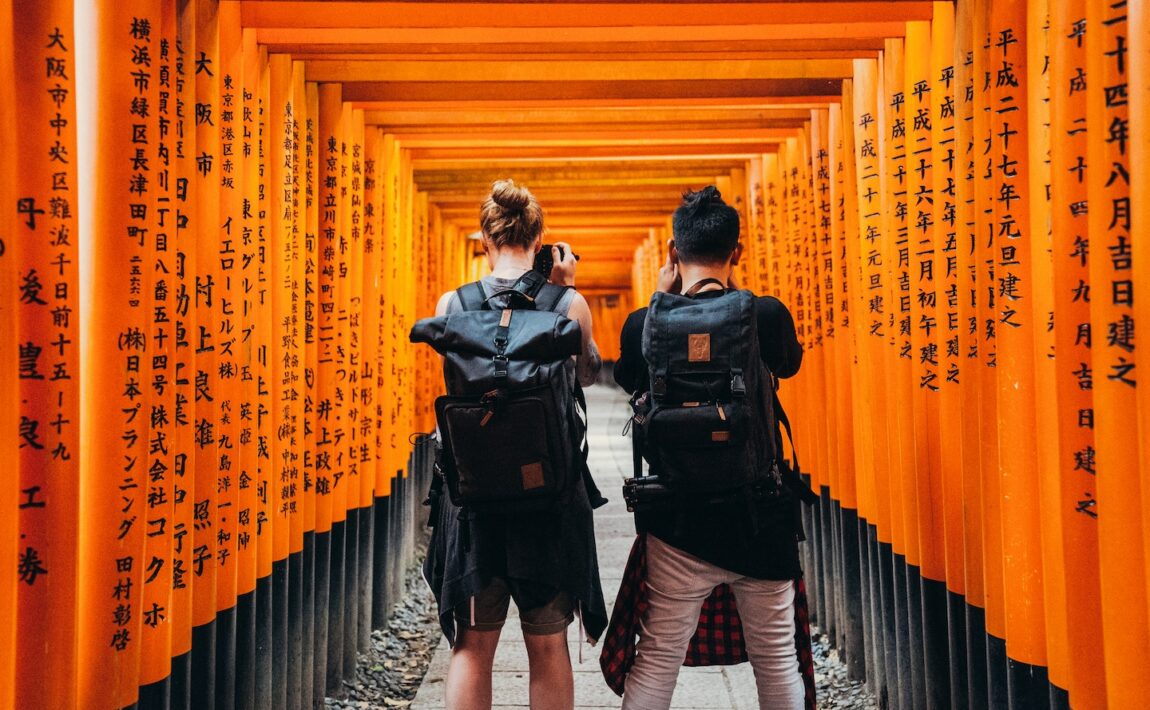 Laos, Cambodia, Thailand, Vietnam, Japan, Malaysia, Singapore – there doesn't seem to be a spot in Asia that Trip Manager Rhi hasn't travelled. Knowing the region so well and working for Contiki for two years officially makes her a packing qweeeen.
https://www.instagram.com/p/B0m7-4tAiYW/
Rhi also happens to be passionate about sustainability and travelling more consciously (I mean, who isn't?!), and so is an expert at making eco-friendly packing choices, too.
So, listen up. Before you head on your next trip to Asia, these are the genius packing hacks you need in your life…
1. Use packing cells or cubes
Always rummaging around for that hair brush or trusty charger? Packing cubes make being organised super easy. We're always short for time on the road and these cubes help you split up different items into separate cells, in your suitcase. 
I usually break my packing cells into; shirts, shorts/skirts, temple wear (to wear on religious sites and border-crossing days), nightwear (for dinners and party nights), socks, bras, undies and swimmers. That way, you can easily see what you need in each cell and pull it out quickly.
2. Try to avoid liquid toiletries
I avoid liquids all together – I like to use environmentally-friendly products that are vegan and plastic-free. Try shampoo, conditioner and soap bars, and keep these in aluminium tins. 
I stock up on these when I can find them and the soap bars are easy to source at local markets. This is also an easy way to support local artisans and they're usually all natural and good value! 
Worried about toothpaste? I use a loose powder to brush my teeth, which is activated when you dip your toothbrush in water. Second benefit of this – my toiletries are suitable for carry-on luggage too.
https://www.instagram.com/p/BwojeQVglFh/
3. Carry heavy items at the base of your backpack
Always carry things like your shoes, toiletries, hoodies and rain jackets at the base of the bag. This is to make sure your hips and lower back can carry the weight (and you won't end up with your butt on the floor!). It also makes things easier to access when you arrive at a new destination.
Make sure to keep your delicate items in the middle of your backpack wrapped up in your clothes to keep them protected.
4. Embrace the power bank
Trip Managers are on their phones a lot – whether for calls, messages, picking playlists and operating music for the bus. We can be out for the full day too, so we always carry at least one power bank to recharge. This is a good idea for any traveller! I also carry a speaker for day activities – like if we're going kayaking and I want to create a vibe.
5. Pack a multi-USB port travel plug
Carry a universal travel adaptor as the plugs differentiate between the six countries that I work in. Try and find a plug that has multiple USB ports, that way you can charge your phone, speaker and power banks all at the same time. 
6. Keep multiple copies of your documents
Always email yourself a version of your important documents – a passport copy, travel insurance, itineraries, flights and e-visas. When travelling in Asia it is VERY common that you'll be required to show two printed copies of your e-visas – one for entry and one for exit. 
Asia can sometimes be a bit old school, so you may also need a physical copy of your flights printed.
So, there you have it – you're officially a packing pro, too!