After hours of hitting the slopes and working your body hard, there's officially NOTHING better than unwinding with some après ski fun. We've found the best places to party and relax right now…
Après ski is a tradition almost as old of the sport of skiing itself, and just as much of an endurance test. Hard core après-ers start at around 3pm and party on to the wee hours. But let's be honest – it's not fun skiing with a monster hangover! .
Our advice for making the most of those fun après hours? Start at around 4pm with a fun bar on the slopes (probably one we're about to list below), have all the mulled wine/stein raising fun you can, then head to bed for 11 – 12pm. Maybe we're lame, but who wouldn't want to be up early for all that fresh pow pow?!
Ready to go? Here are the best places in Europe to get your après ski party on…
St Anton, Austria
The original and the best, St Anton is the birthplace of the party on the piste, with pop-up bars, igloo bars and ice bars a-plenty. The majority of après ski joints sit along blue run one – one of the main runs down to the town – so have a constant captive audience of skiers and boarders still riding the adrenalin wave of making it down the mountain alive. Most likely, you've already heard of Mooserwirt – it's pretty much legend when it comes to the best après ski in Europe, and is even featured in Chalet Girl (c'mon, we know you've seen it). Krazy Kanguruh is its neighbour and close rival, and both offer up pretty much the same deal – ear-splitting Euro pop, raucous table dancing, copious shots of Jägermeister and endless fun times.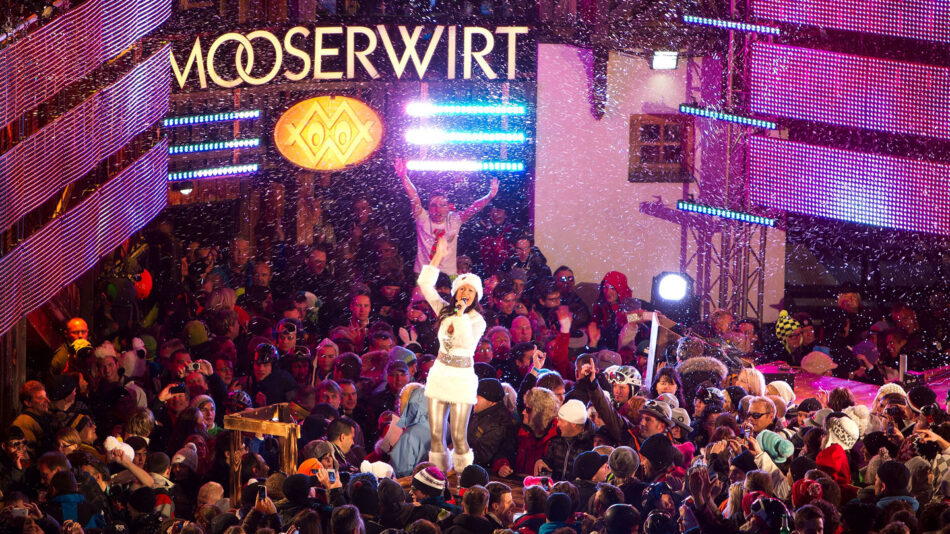 Méribel, France
A popular ski season choice, Méribel offers up awesome skiing thanks to it being in the centre of the Trois Vallées. But we're not here to talk about the skiing, we're here to talk nothin' but par-taaay, and Méribel is definitely home to some of the best après ski in Europe. The party gets going several hundred metres up the mountain at La Folie Douce, a Val d'Isère institution that kicks off daily at 3pm with DJs, singers and dancers to entertain the crowds.
A little further down the mountain at 1,650m Rond Point is another popular choice amongst the slightly more sophisticated crowd, where live music gets going from around 5pm. If it's after hours action you're after, you won't be short of options – Jack's, Doron pub and O'Sullivans (Irish, of course) keep the party going to the wee hours.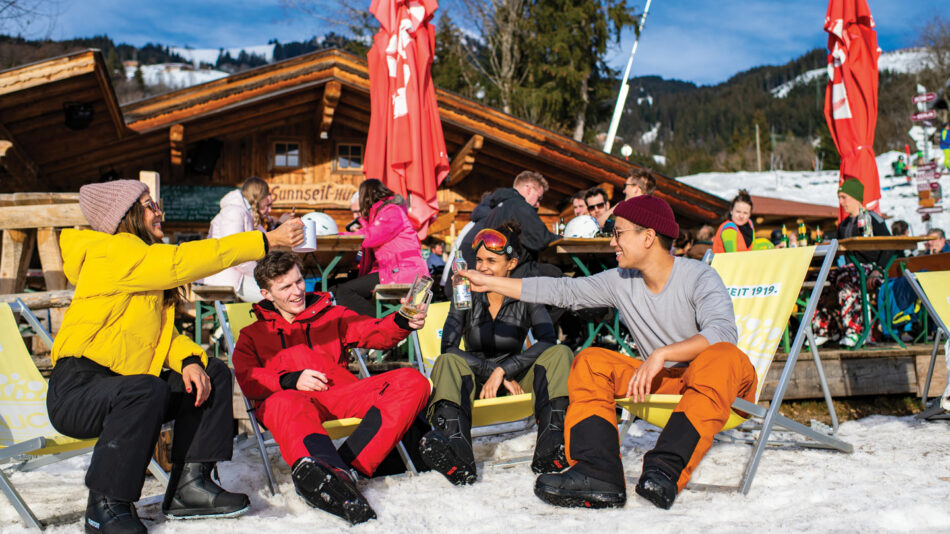 Hopfgarten, Austria
We may be biased, but Hopfgarten is undoubtedly home to the best après ski in Europe. Why? 'Cos it's where you'll find The Gasthof by Contiki, our exclusive après paradise with a twist.
Next to one of the world's largest ski regions, this traditional property has had a fresh facelift with all the modcons. We're talking on-site sauna, Schnapps bar, communal lounge area, a shuttle to the main gondola. Hungry after a day on the slopes? Chow down on some warming locally sourced meals in our dining room. There really isn't anything quite like The Gasthof for those social ski vibes.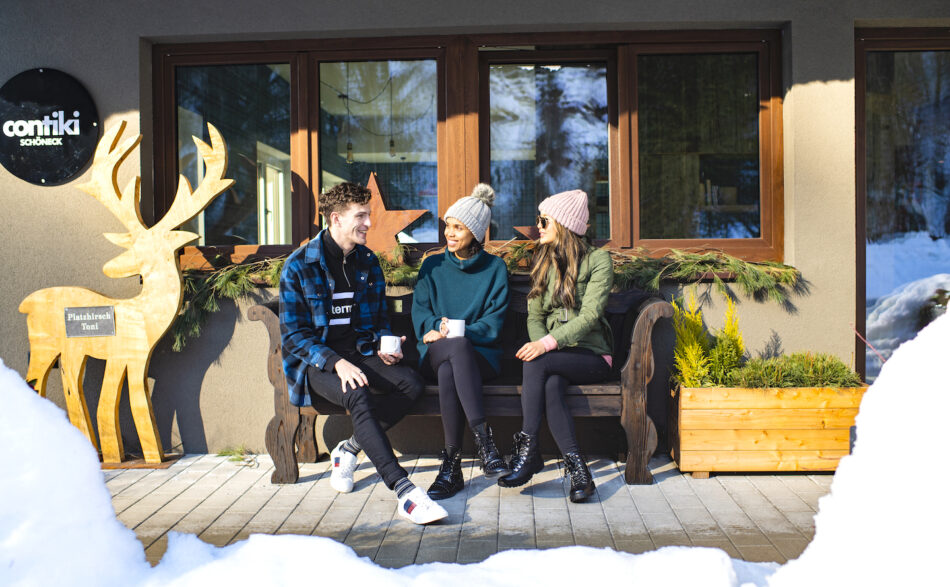 Les Deux Alpes, France
A popular choice for when you don't want to blow your entire years' travel budget on one snow holiday, Les Deux Alpes is lively, informal, and unpretentious. The après gets going at Pano Bar, and when you hear how high up the slopes it is (OK we'll spill, a whopping 2600m) you'll understand where the name comes from. Because it is so high up the mountain, go easy on the gluhwein –  you've still got nearly 1000m of vertical downhill to master for the journey home. Back in town, The Secret Bar is a winning choice with live bands and happy hour from 4-5pm, or if you've got an appetite for rum, give Bar Rhumerie a go. Don't care what time you roll into bed? You'll probably be fist pumping into the wee hours at L'Avalanche, where doors close around 4pm.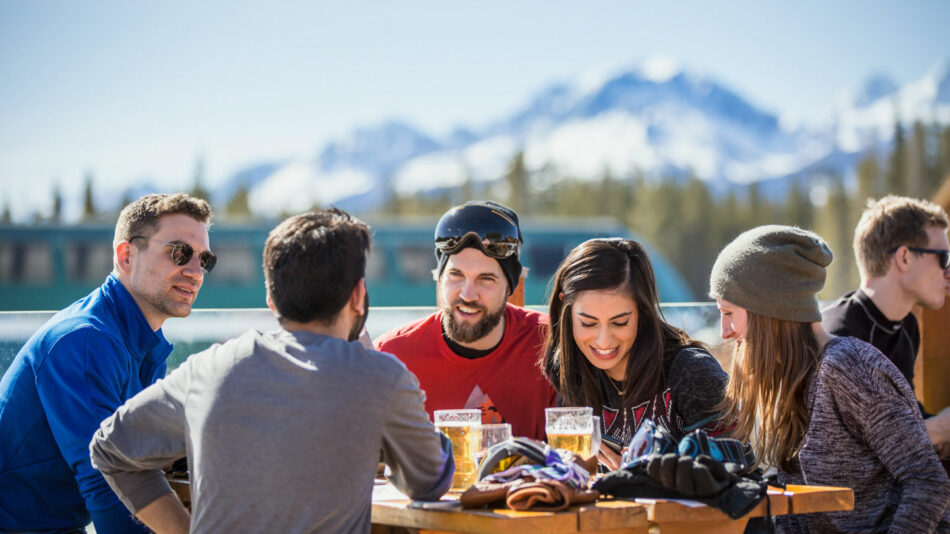 Livigno, Italy
Sitting in a high, remote valley near the border of Switzerland, Livigno is a great choice for beginners or second weekers still a little nervy on the snow. Many of the old wooden houses in the village centre have been turned into cool bars, restaurants and clubs, meaning the après scene is diverse and pumping. The Stalet pub is pretty much an après must-do, as is the Tea del Vidal at the base of the Mottolino gondola which stays open till early hours and claims to be the birthplace of the bombardino – a devilish hot egg nog laced with brandy. If it's dancing you're after, make on over to Il Cielo for yet more Euro pop (seriously you can't escape it) shenanigans.
Want a slice of apres action for yourself? Check out Contiki's winter & ski trips for snowy inspo...