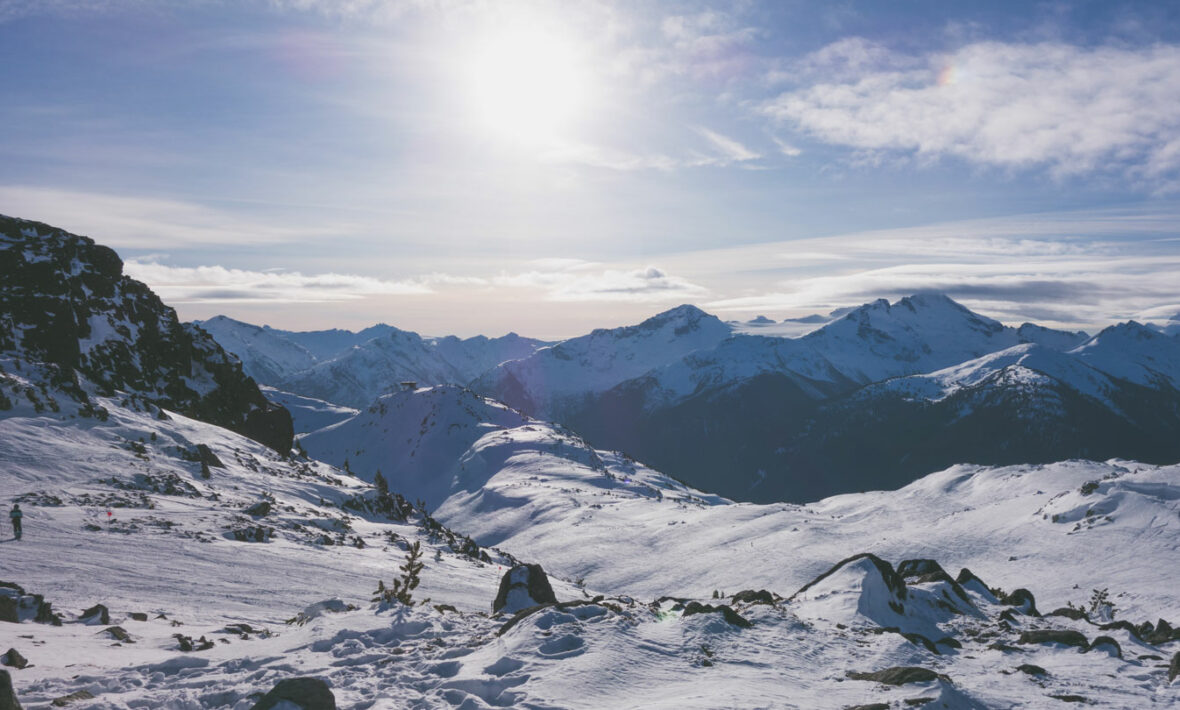 Thanks to it's true northern winters and mountainous landscape, you'll find some of the best ski resorts are in Canada. From coast to coast, you can find great terrain to conquer whether you're a beginner, pro or somewhere in between. If you're planning a ski vacation anytime soon, check out our list of the 15 best ski resorts in Canada…
1. Whistler Blackcomb, British Columbia
Located about 2 hours outside of Vancouver, Whistler Blackcomb is the biggest ski resort in Canada. With over 4,500 acres of terrain, it attracts over 2 million visitors every single year.  Whistler is great for all skill levels due to its variety of beginner to advanced trails. On top of the prime powder conditions, Whistler offers up a bustling village experience with tons of restaurants, pubs and places to shop. Whether you hit the slopes are not, make sure to travel between to the two mountains, Whistler and Blackcomb, using the Peak 2 Peak gondola. The views will leave you speechless!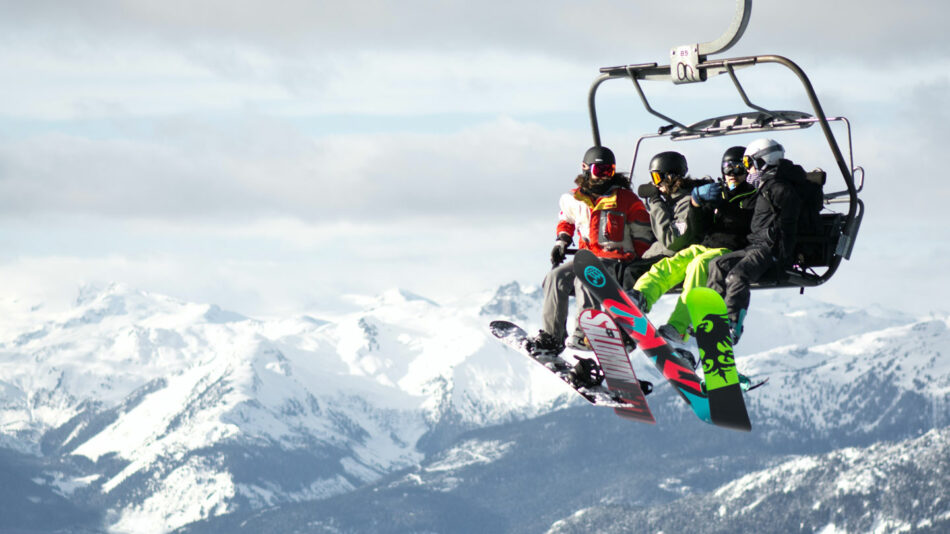 Image source:Photo By: Pamela Saunders / Unsplash
2. Big White, British Columbia
Offering a variety of lift accessible lodging, 119 trails and 2,765 acres of terrain, Big White is the 3rd largest ski resort in all of British Columbia. This particular resort is great for intermediate skiers, although there are runs for beginners and experts alike. A part from prime powder conditions, you can expect to spend time ice skating, snowshoeing, and snowmobiling, among other outdoor winter activities. And although Big White isn't famous for it's nightlife, it IS home to the biggest night skiing area in all of Western Canada.
3. Sun Peaks, British Columbia
Just an hour outside of Kamloops, Sun Peaks Resort is a great option for both beginner and intermediate skiers. The facilities are built around 3 mountains: Tod Mountain, Sundance Mountain, and Mt. Morrisey.  It boasts 4,270 acres of skiable terrain and a 2,080 metre elevation gain. Sun Peaks is very popular for it's cross country trails, beautiful views and charming village!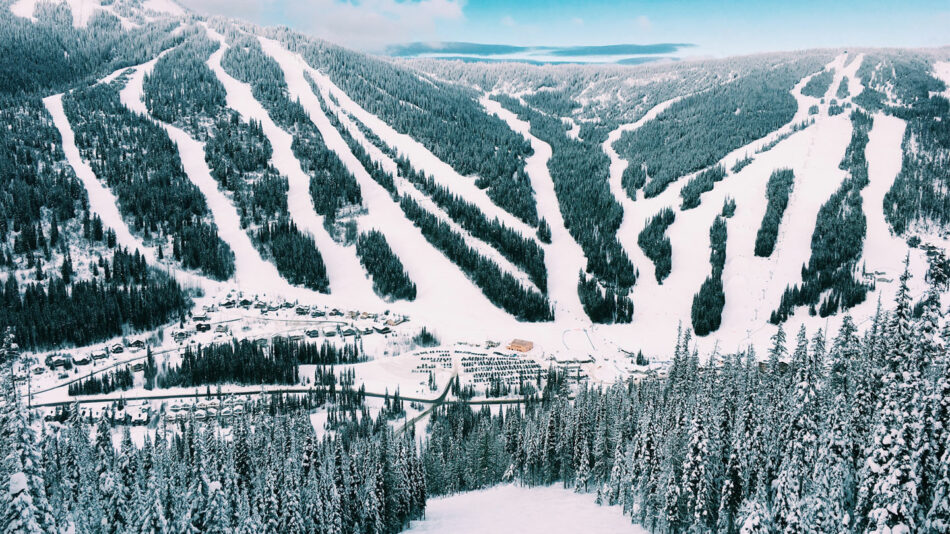 Image source:Photo By: Amelia Speight / Unsplash
4. Revelstoke Mountain, British Columbia
The longest vertical descent of any ski resort in North America belongs to Revelstoke. With an average of 12 metres of snowfall per year, it is one of the best ski hills in Canada. Revelstoke offers up a small resort village with access to Revelstoke town only a five minute drive from the mountain, so there is plenty to do after a big day on the slopes. Into heli-skiing? Revelstoke Mountain has some of the best in Canada.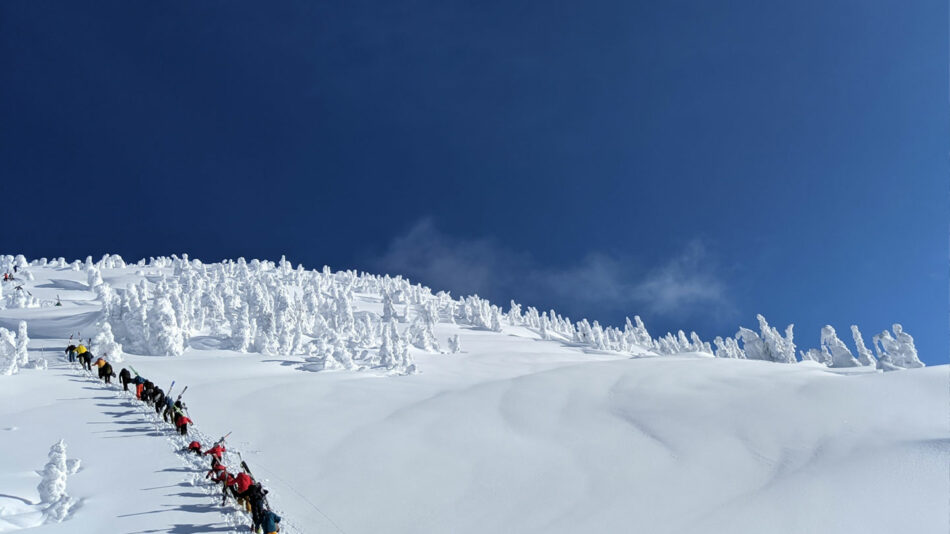 Image source:Photo By: Zacharie Metcalfe / Unsplash
5. SilverStar Mountain, British Columbia
Located just a short hour drive from Kelowna airport, you'll find one of Canada's best ski resorts: SilverStar. it's intimate, it's friendly, and it offers 100% ski in ski out accommodations. Spanning over four mountains with 132 marked trails, SilverStar offers beginner-friendly trails, as well as expert ones, and over 100 kilometres of cross country terrain.
6. Red Mountain, British Columbia
Located in Rossland, a former gold mining town, you'll find one of the oldest ski resorts in Canada. Red Mountain provides challenging ski hills, geared towards intermediate and advanced skiers and riders. Although the mountain has a pretty cool history, it is most famous for it's dry, light powder, and wicked tree skiing.
7. Fernie Alpine, British Columbia
If you're an expert skiier and are looking for a challenge, Fernie is the spot for you. On average, you can expect to see between 9-11 metres of snow per season, making it the highest amount for any resort in the Canadian Rockies. Here you'll find about 2,500 metres of terrain, much of which is covered in trees. Fernie offers 142 unnamed runs, 5 alpine bowls and 10 lifts. The slopes are steep and the runs are difficult. Are you up for the challenge?
View this post on Instagram
8. Panorama Mountain, British Columbia
Tucked in the Kootenay region of BC, Panorama Mountain has one of North America's top 10 verticals. On top of that, it offers a charming resort village complete with spas, restaurants and bars so you can truly decompress after a day on the mountain.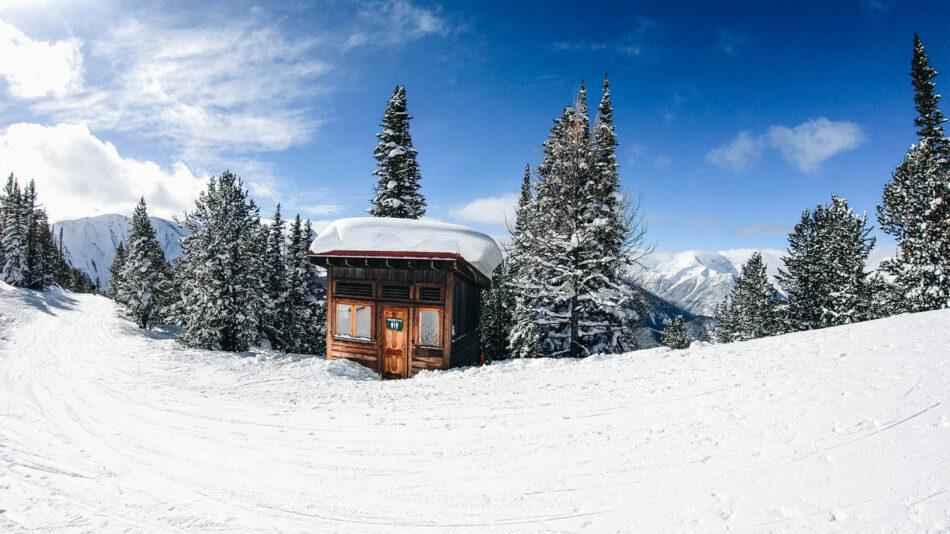 Image source:Photo By: Veronica / Unsplash
9. Kicking Horse, British Columbia
Just a 3-hour drive from Calgary, Kicking Horse is home to 120 trails fit for experts. With over 4,300 feet of vertical, you're guaranteed to ski and snowboard some pretty incredible terrain.
10. Whitewater, British Columbia
One of the lesser known, but equally amazing ski resorts, is located just outside of Nelson. You can expect tons of light, dry snow, perfect for backcountry skiing. Over 80% of the runs are meant for intermediate to advanced levels, with typically fewer crowds compared to other ski mountains in BC. More fresh powder for you!
11. Banff Sunshine, Alberta
Although it's a 15-minute drive from the town of Banff, Banff Sunshine makes you feel like you're far away from the city centre. It's a great resort for all skill levels with it's diverse and varying terrain, spanning across 3 mountains. At 7,200 feet high, you're guaranteed to get breathtaking views of the Canadian Rockies.
12. Lake Louise, Alberta
The best ski hill for scenery has to be Lake Louise! Located in Banff National Park, you can immerse yourself in beautiful views of the glacier and lake from above. Absolutely gorgeous on a bluebird day. The 4,200 acre resort has no accommodation on-site, but is only a short drive to Lake Louise village. The village is quite quaint with only a few restaurants, bars and accommodations, so you can expect a more easy-going experience.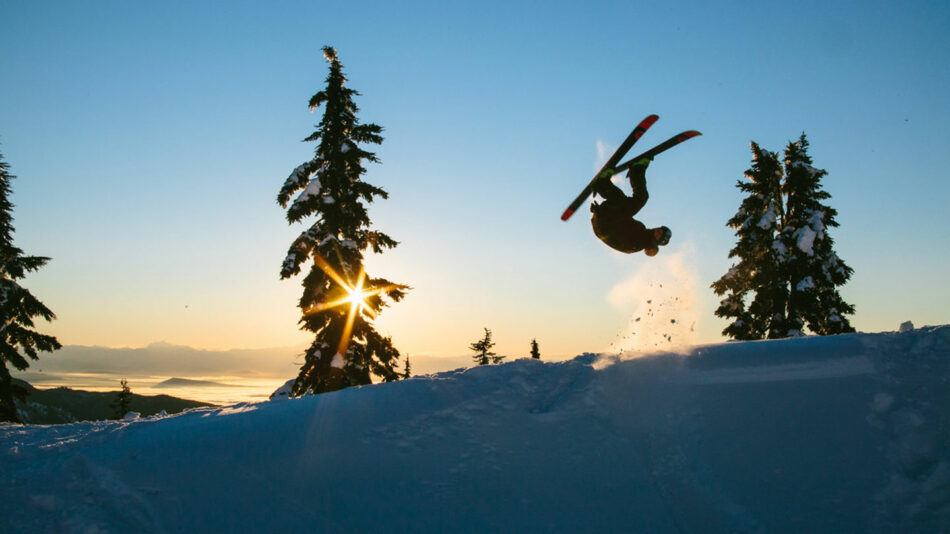 Image source:Photo By: Contiki
13. Mount Norquay, Alberta
More small and intimate compared to it's neighbours, Mount Norquay is a great alternative to Sunshine and Lake Louise. The mountain offers excellent terrain suitable for all levels from beginner to advanced, with equally amazing views. Think of Sunshine Banff without the crowds.
14. Blue Mountain, Ontario
Blue Mountain resort is one of Canada's busiest, selling more than 750,000 lift tickets per year. With trails varying from easy to advanced, there is really something for everyone on their 42 ski trails. Enjoy live music, dining or shopping when you're finished for the day. Then kick your feet up at a hotel in the village, or opt for a chalet experience just outside the village centre.
15. Mont Tremblant, Quebec
Looking for European style ski resort experiences in Canada? Mont Tremblant offers just that. In under 2 hours from Montreal, you can access this charming resort which offers 665 acres of ski terrain, luxurious ski lodges and upscale dining. The village alone will have you second-guessing: Am I in Canada or Europe?
View this post on Instagram
How many ski resorts are there in Canada?
Canada is home to 291 ski resorts! Although the majority of them are found in Western Canada.
What is the highest elevation city in Canada?
Sitting 5,449 feet above sea level, Lake Louise is the highest elevation city in Canada. Nestled in the Canadian Rockies in Banff National Park and known for it's beautiful glacier-fed turquoise lake, the area is popular with tourists year-round.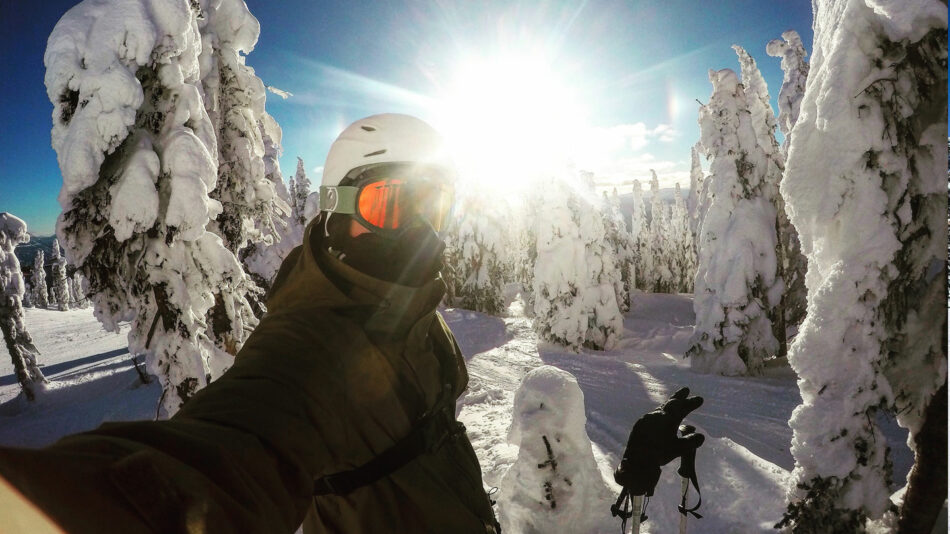 Image source:Photo By: Ben Jacobsen / Unsplash