Ski resorts in Europe are famous for their high altitudes, excellent snow conditions, stunning views and fabulous après-ski. If you're planning your first ski trip to Europe and you're not quite sure where to go, then we can help! Here are 10 of the best ski resorts in Europe, that will most definitely make you want to come back for more…
1. SkiWelt Wilder Kaiser – Brixental, Austria
Whether you're a beginner or an experienced skier, this Austrian ski resort is bound to make your winter holiday. SkiWelt Wilder Kaiser is one of the biggest ski resorts in the world, with over 288km of ski runs, 21 downhills and 9 surrounding villages. Skiers who choose to come here will also have 90 lifts, a stunning view of over 70 mountains and 3 floodlit toboggan runs – what more could you want?
What's possibly the best thing about this resort is how easy it is to reach. It's only one hour away from Munich, Innsbruck and Salzburg and it's reachable by car, train, plane or bus. Even better, you can stay at Contiki's very own Haus Schöneck, nestled in the quaint Austrian Tyrol village of Hopfgarten. Book your accommodation here or join our Mini Ski Austria trip and hit the slopes with a fun squad of snow-lovers!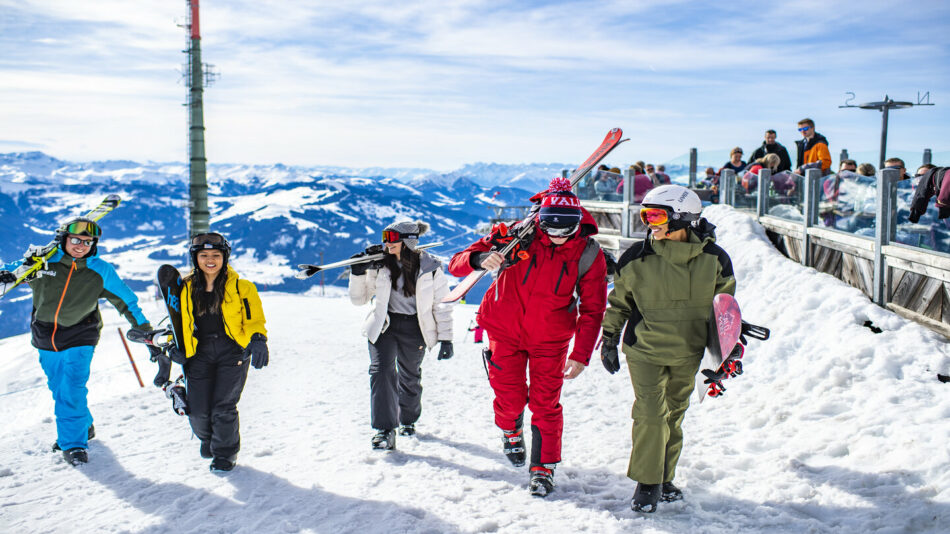 Image source:Contiki
2. St Moritz, Switzerland
This luxury alpine resort in Switzerland is known for its well-kept cross-country ski trails, amazing cable cars, and the plethora of celebrities that it attracts every year, like Claudia Schiffer, Kate Moss and Robert de Niro.
This popular winter destination has also hosted the Winter Olympics twice, and has popularized ice cricket and snow polo all over the world. However, this lavish background isn't the only reason why so many royals and billionaires flock here every year. Five-star hotels and a Michelin-starred restaurant are all set against its majestic views, allowing guest to feel fully pampered during their winter holiday.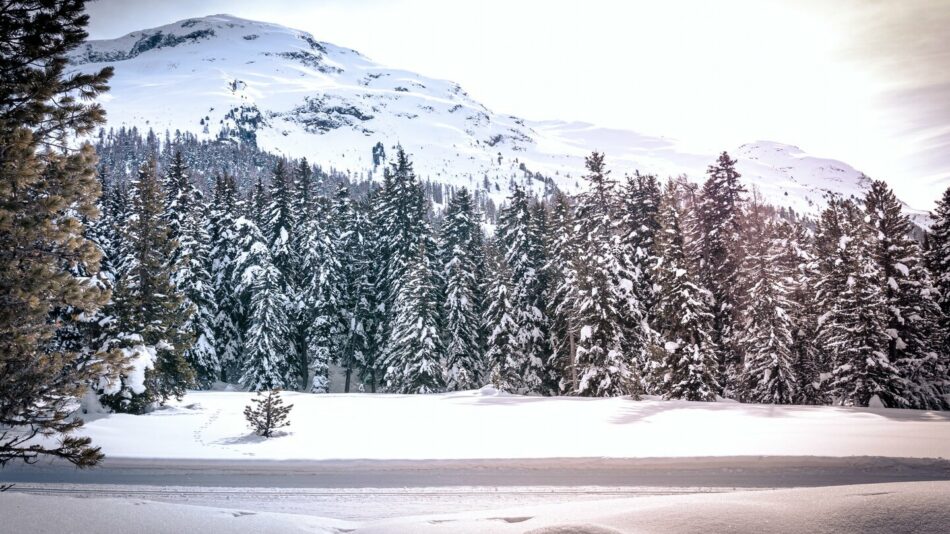 Image source:Marc Wieland / Unsplash
3. Courchevel, France
This epic French ski resort was created back in 1946 and every year it grows more and more in popularity. The resort is part of Les Trois Vallées, the largest linked ski area in the world, and is also one of the favorite destinations of the rich and royal. If you are looking for top of the line culinary experiences, then this resort is for you. Courchevel prides itself on a wide range of Michelin star restaurants, among which we can mention Le 1947 at Hotel Cheval Blanc, Pierre Gagnaire Pour Les Airelles at Hotel Les Airelles or Le Kintessence at Le K2 Palace.
For those who enjoy a bit of night skiing, you can take advantage of the well-illuminated slopes until 8pm.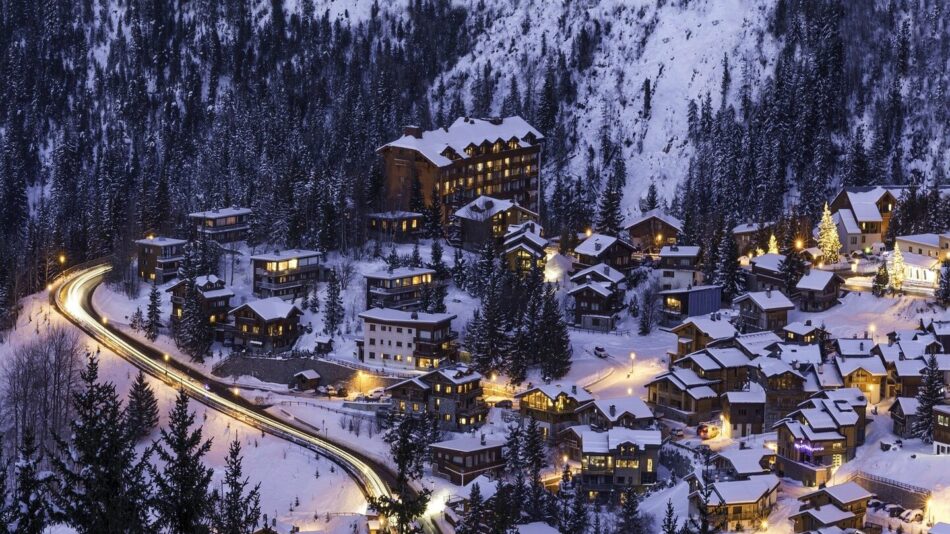 Image source:Pixabay
4. Kitzbühel, Austria
Austrian ski slopes are to die for and the ones in Kitzbühel are no exception. This small Alpine town is located in the Western Austrian province of Tyrol and it's easily accessible from Innsbruck, Salzburg or Munich airports, with short transfer times from each, either by car, bus or train.
Non-skiers will also have fun in this resort as there are lots of charming shops and cafes in its medieval centre and a brilliant museum that chronicles the town's history. The slopes in Kitzbühel are suitable both for pros and beginners, and the most expert ones will probably delight in the 56,800 acres of off-piste that's waiting to be explored.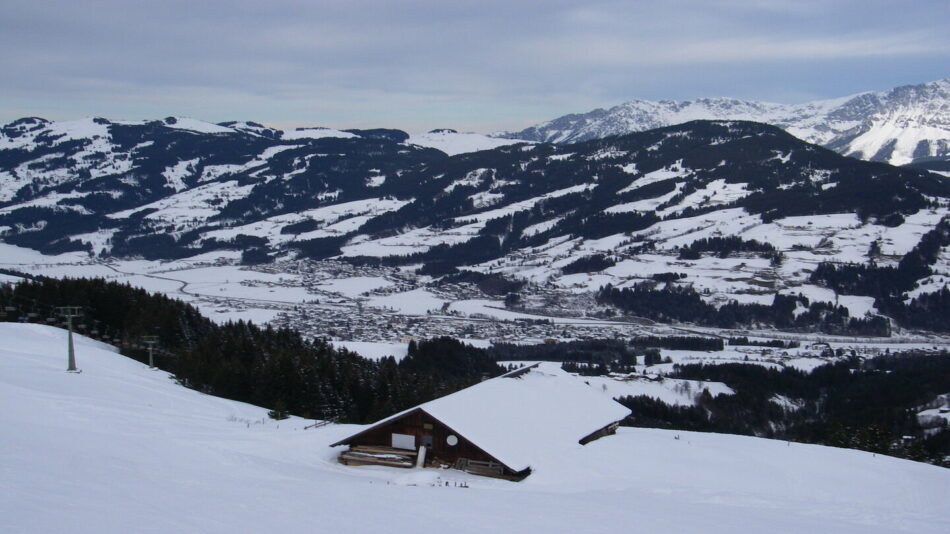 Image source:Jean & Nathalie / Flickr
5. Gstaad, Switzerland
Famous for its cross-country slopes and winter hiking trails, this upscale resort town in the Swiss Alps is definitely one of the best ski resorts in Europe. Gstaad is a car-free village, but not to worry: there are trains going from Geneva to Gstaad every hour and the journey will take approximately 1 hour and 40 minutes. 
The resort boasts 62 cable cars and lifts, 250km of pristine downhill ski slopes, a chalet architecture and plenty of traditional restaurants serving local dishes.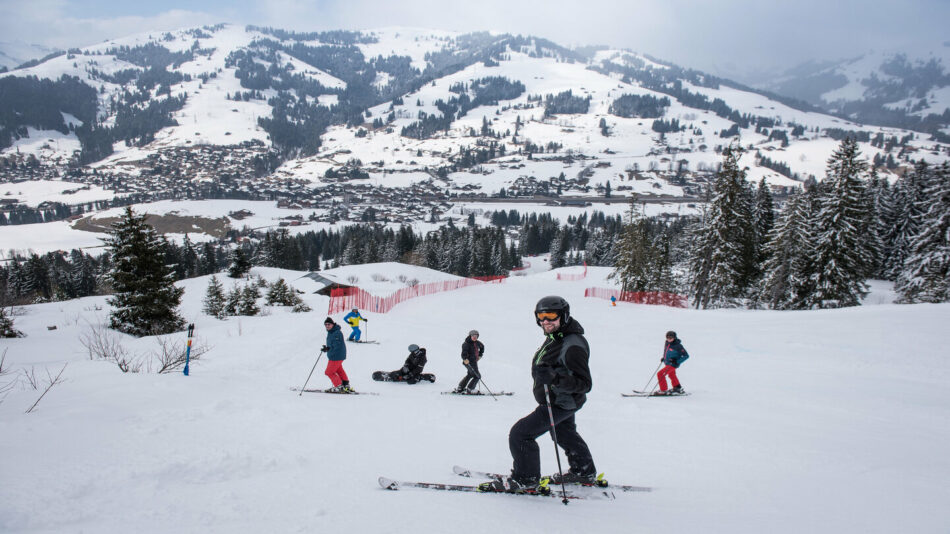 Image source:Switzerland Tourism / Flickr
6. Val Thorens, France
Val Thorens isn't just one of the best ski resorts in Europe, but also the highest one on the continent. Located in the Tarentaise Valley, Savoie, French Alps, it sits at an altitude of 2300m, and shares a ski area with Val D'Isere.
The 140km of pistes are suitable for all types of skiers and because of the high altitude, the snow conditions are always excellent. The après-ski here is also one of the liveliest in France, some of the best spots are Folie Douce and The Frog and Roastbeef.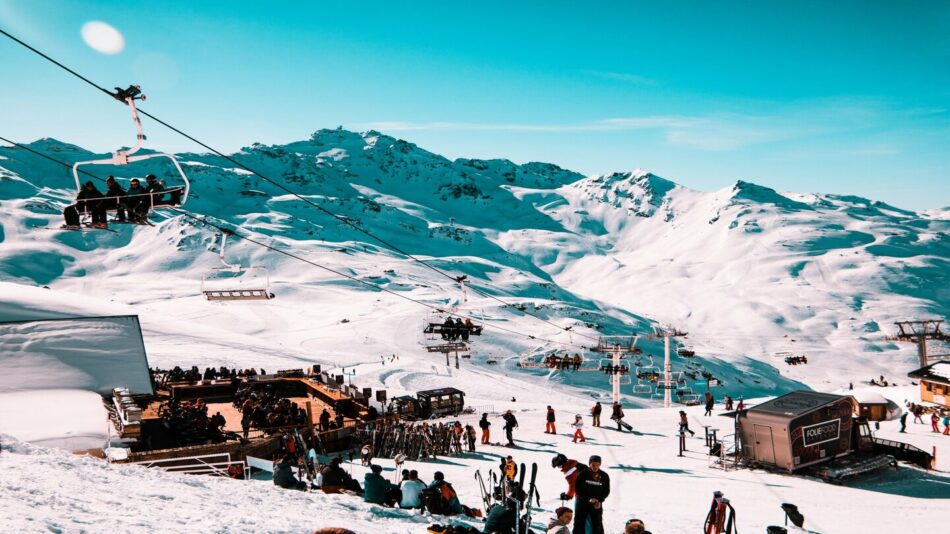 Image source:Joan Oger / Unsplash
7. St. Anton, Austria
Often called 'the cradle of alpine skiing', this Austrian resort is famed for its excellent snow conditions, challenging off-piste terrain and legendary après-ski scene.
It has 305km of slopes, 200km of off-piste itineraries and a myriad of hotels, chalets and restaurants to choose from. Because of the nature of its terrain, we'd say that St Anton is a better match for more advanced skiers or intermediate ones who are keen to develop their skills faster and not so suitable for beginners.
This resort also has one of the wildest partying in the Alps, with some of the most popular bars and nightclubs being Mooserwirt, Basecamp and Heustadl.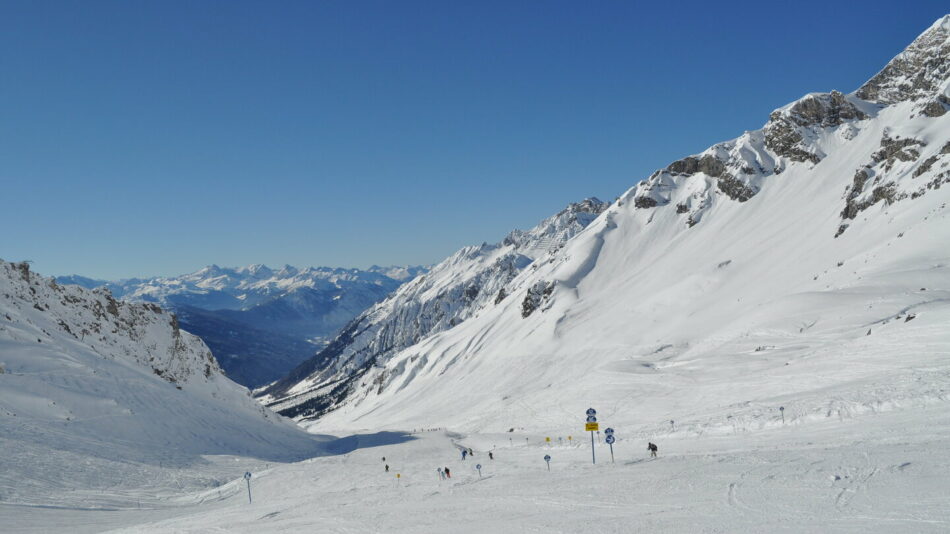 Image source:Pablo Monteagudo / Flickr
8. Zermatt, Switzerland
This idyllic Swiss Alps village has one of the most sublime alpine landscapes in Europe, with stunning views of the Matterhorn Glacier Paradise, Rothorn and Gornergrat.
With 360km of blue, red, black and yellow runs, a wide range of restaurants to choose from and fabulous après-ski options, this resort is bound to satisfy any type of skier.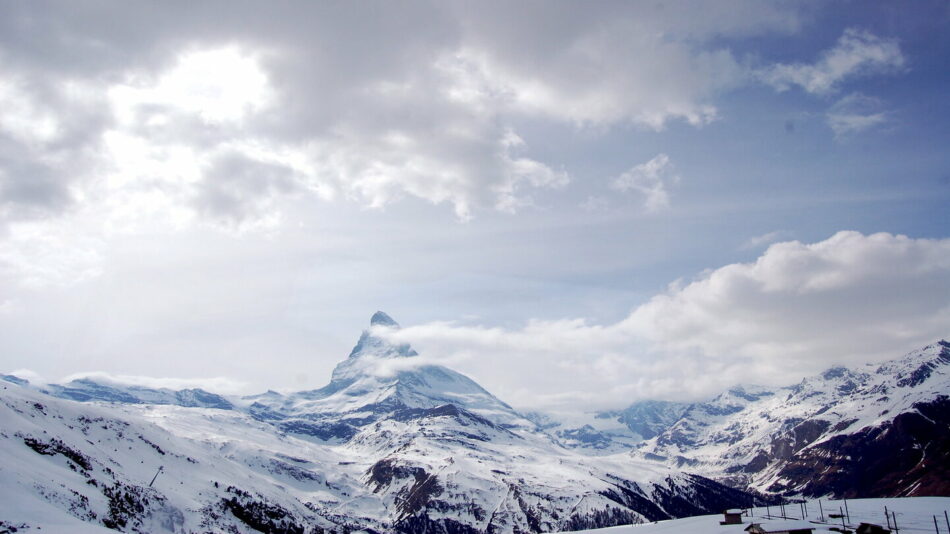 Image source:NASA Universe / Flickr
9. Les Arcs, France
One of the best ski resorts in Europe for beginners, this French resort is located in Savoie, and offers stunning views of La Rosiere and to Mont Blanc.
With 425km of skiable area, 237 ski runs and nine terrain parks, Les Arcs has enough variety to satisfy all ski enthusiasts. It's widely regarded as having excellent beginner ski areas, although there are almost no options to transition to more intermediate levels, where things do get trickier.
The après-ski scene is a bit quiet here, although there is a good selection of bars and restaurants to fill your evenings. One of our top picks is Red Hot Saloon, where you'll find live music, tasty food and long happy hours.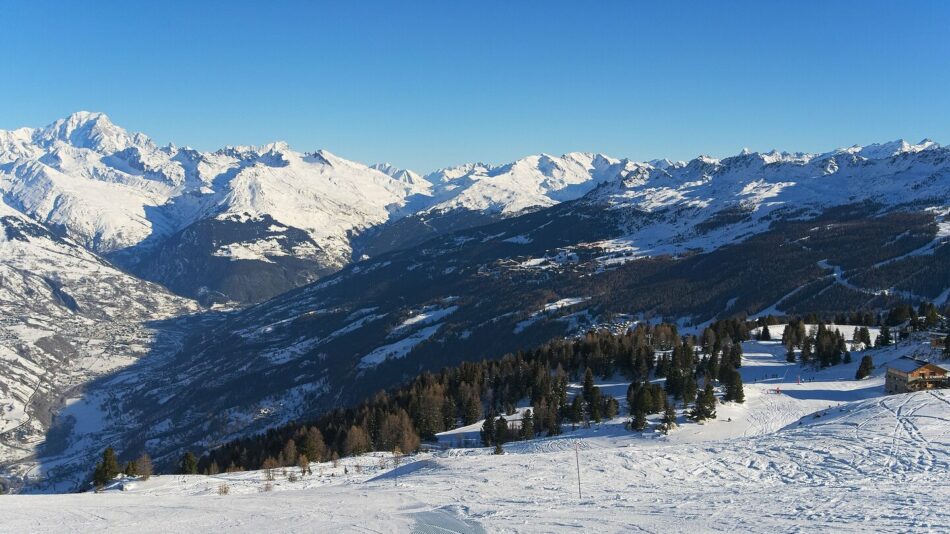 Image source:Wikimedia
10. Cortina d'Ampezzo, Italy
Let's face it – with so many stunning views to feast your eyes on, it would've been a shame not to include Italy on this list. This fashionable ski resort, also known as 'Queen of the Dolomites' has a thousand-year-old history and a long-standing tradition as a winter destination. 
Surrounded by the Dolomites, which are a UNESCO World Natural Heritage, this resort offers interesting slopes for all ski levels and a wide range of accommodation, catering to all styles.
One of its downsides, however, remains its accessibility, as it's not close to any airport that takes charter flights. The closest international gateway airports are Venice Marco Polo and Innsbruck, and from there the travel time to the resort would be approximately 2-2 ½ hours. But, the landscape and the slopes are phenomenal, so if you do decide to go, we guarantee that it'll be a memorable ski trip in Italy.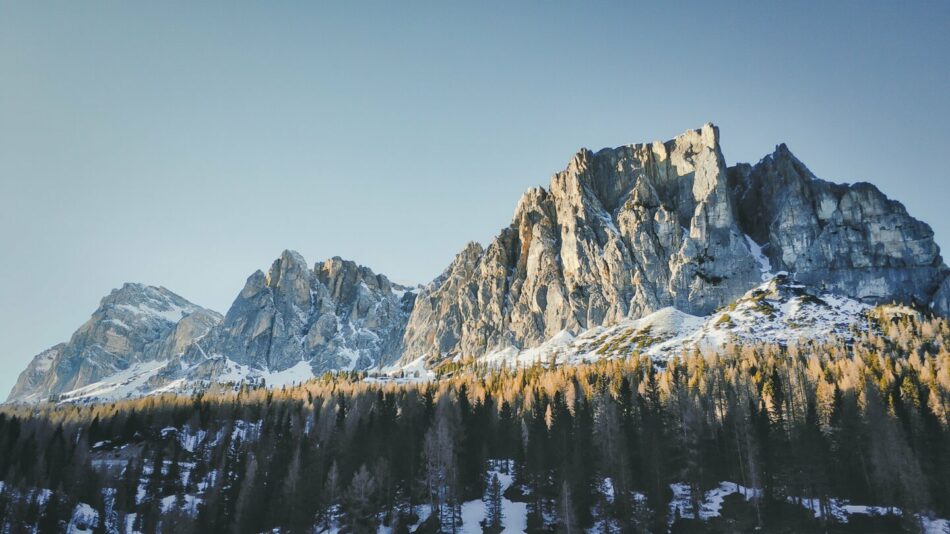 Image source:Krisztian Korhetz / Unsplash