10 of the best destinations to visit for Thanksgiving weekend
Share
For many of us, Thanksgiving revolves around gorging pumpkin pie, watching football and post-turkey naps. You know the typical 'gobble till you wobble' type of day? This year, make the most out of your long weekend and do something more than hang at home. Why not get out of town? Kick off the holiday season with a trip to one of the best Thanksgiving travel destinations this year.
10. Orlando
Head to Florida and enjoy Thanksgiving in Orlando (AKA Disney World), a magical place where winter doesn't exist and there is always something happening. From the amusement parks to the great dining scene and plenty of discount shopping – Orlando has a cornucopia of things to do during a Thanksgiving getaway.
Image source:Nishta Sharma / Unsplash
9. Chicago
Whether you're in Chicago for Thanksgiving Day or just the weekend, there's no shortage of cool things to do. Chi-town is full of festive cheer so head to the Loop and watch the Thanksgiving parade from 8am-11am or participate in the Turkey Trot – a 5K/8K run held every year. You can always get your skates on at the McCormick Tribune Ice Rink in Millennium Park.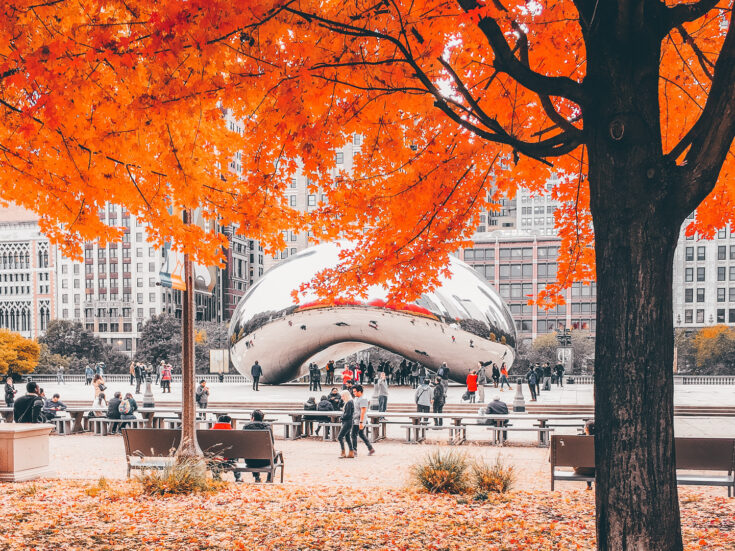 Image source:Ozzie Stern / Unsplash
8. Philadelphia
Looking for an all-American Thanksgiving trip like no other? Explore Philadelphia and be sure to see the oldest Thanksgiving Day Parade in the nation. Starting at 8:30am, you can expect balloons, giant floats, celebrity performances, and marching bands. Get in the holiday spirit and visit LOVE Park in JFK Plaza for a Christmas village, similar to German Christmas markets and tbh the closest you'll get to European Christmas markets stateside. City Hall also hosts a free public light show with synchronized music. No matter what you decide, your Phili Thanksgiving weekend won't disappoint.
Image source:Gibson Hurst / Unsplash
7. Denver
If you plan on spending Thanksgiving in Colorado, the breathtaking scenery is just the tip of the iceberg – Denver has so much to offer. If you're looking for a winter wonderland, you've come to the right place. The cold weather will have you seeking cozy indoor activities or heading outdoors to hit the slopes. Thanksgiving in Denver could mean anything from joining the 5K turkey trot race to the pretty Christkindl Market.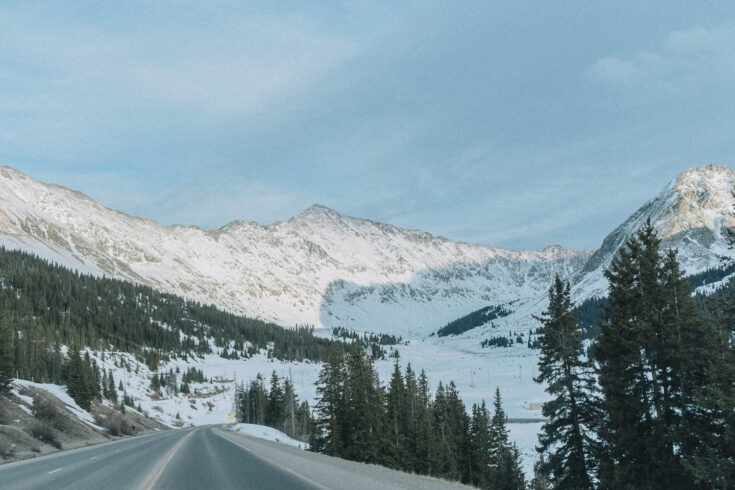 Image source:Alexandra Avelar / Unsplash
6. Los Angeles
Ditch the cold weather and head to Los Angeles for Thanksgiving. If you're into variety you'll get it here – tour around Beverly Hills, drive up PCH for a scenic beach day or head up to the mountains for the ultimate panoramic views. You may not get those serious fall vibes but no one complained about a beach Thanksgiving. Plus, the food scene and huge range of experiences are enough to tempt anyone! There are many restaurants open on Thanksgiving Day in LA, including vegan, so you won't be lacking options in that department.
5. Iceland
Iceland feels like a country that's on everyone's travel list, but there's no better time to visit than around Thanksgiving. If you like avoiding crowds (who doesn't) and are trying to spot the elusive Northern Lights then traveling abroad to Iceland during Thanksgiving weekend is the one for you. With an abundance of outdoor experiences from exploring ice caves to snowmobiling – you won't run out of things to do… most likely you'll be planning to come back ASAP.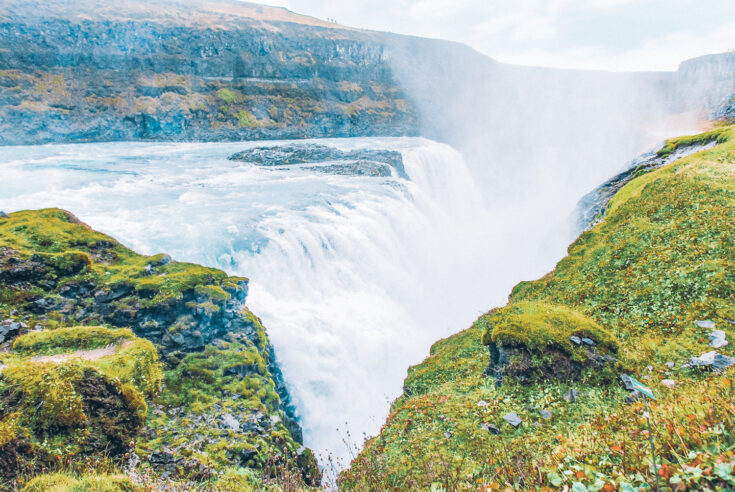 4. Waikiki
If you're looking for the ultimate chill destination, say 'Ahola!' to Hawaii. Soak up the beautiful weather, enjoy a full roster of fun seasonal events and detour from the tourist trails. November is the perfect time to travel to Honolulu if you're seeking a laid-back version of the island.
Image source:Aussieactive / Unsplash
3. Memphis
Memphis, Tennessee is in the heart of the South and ideal for foodies… some say Memphis, Tennessee is the best place in the Southern US to experience Thanksgiving. Taste traditional Thanksgiving food Southern style… try dishes like roasted turkey, green bean casserole, mac 'n' cheese, sweet potato casserole and buttermilk biscuits. After you've munched your way around the city, enjoy great music and a ton of holiday events.
2. London
Touch down in London for a long Thanksgiving weekend because, why not? November is one of the cheapest times of year to fly to London and it's ideal for some holiday shopping on the infamous Oxford Street. You can even lay your hands on a traditional Thanksgiving meal if that's what you're looking for as there are so many global restaurants to choose from. Watch the city come to life with holiday decor, impressive lighting displays on Carnaby Street and the Christmas markets are a must-do around this time of year.
Image source:Benjamin Davies / Unsplash
1. New York
There's NO better destination to take in all the holiday vibes than NYC. You can watch the famous Macy's Thanksgiving Day Parade IRL – catch the show as the route goes right through Midtown Manhattan, heading down Central Park West to 59th Street. Thanksgiving Day and weekend is the perfect time to explore The Big Apple, plus right after the Thanksgiving festivities, New York goes into full holiday mode. 'Tis the season!
Image source:Colton Duke / Unsplash