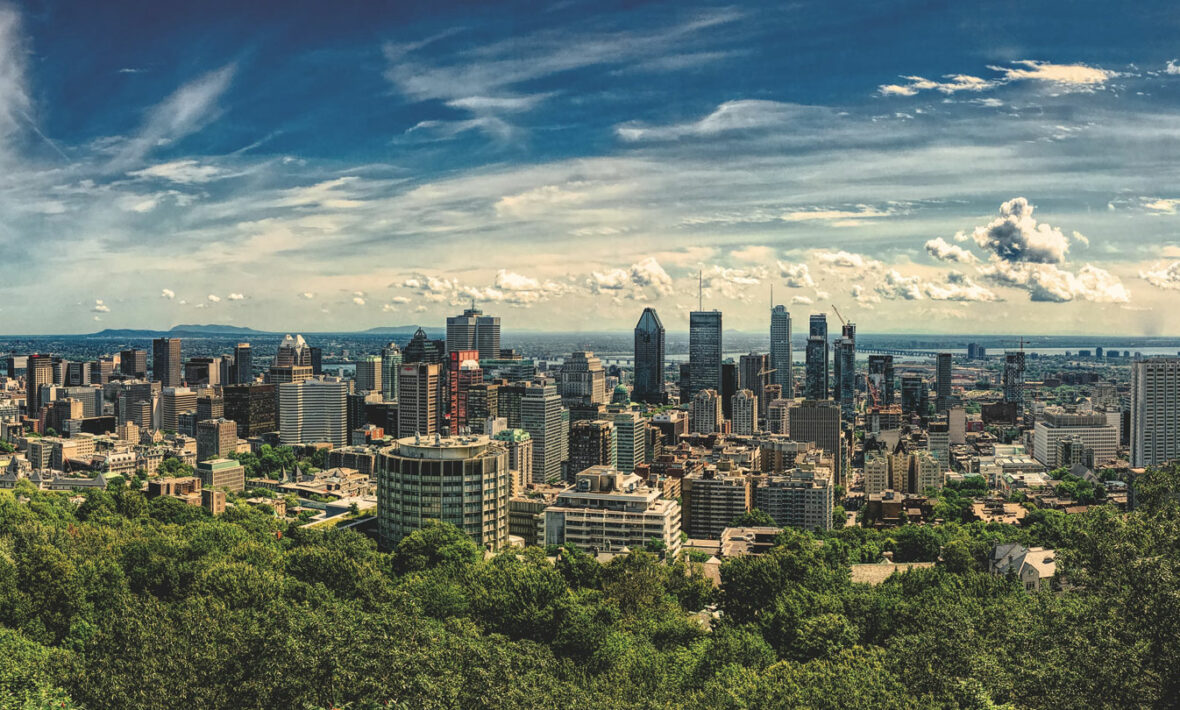 Thinking of planning a trip to visit Montreal? Not only is it the second largest city in Canada, it's also one of Canada's coolest bilingual cities. With a huge French influence, Montreal is also home to some delicious Canadian foods – think delectable poutine, smoked meat and fresh bagels. So, if you're wondering where to visit, we've pulled together some of the best things to do in Montreal, no matter the season…
1. Explore Mount Royal
If you're looking for fun things to do and amazing views in Montreal, head over to Mount Royal. Montreal city was named after a small extinct volcano called Mount Royal, which is now this area. Because of the elevation, it's one of the best spots to look out over downtown Montreal!
Now turned into a public park, you can visit this spot and find lots of free things to do in Montreal year-round. Since Mount Royal is located in the heart of the city, it's a great way to escape the concrete jungle and breathe in the outdoors. During your trip, spend some time exploring the path and trails that extend across this 692-acre park. In the summer you can rent a paddle boat in Beaver Lake or go for a picnic. In the winter, you can find tons of great outdoor activities in Montreal such as skating, snow tubing, skiing and snowshoeing.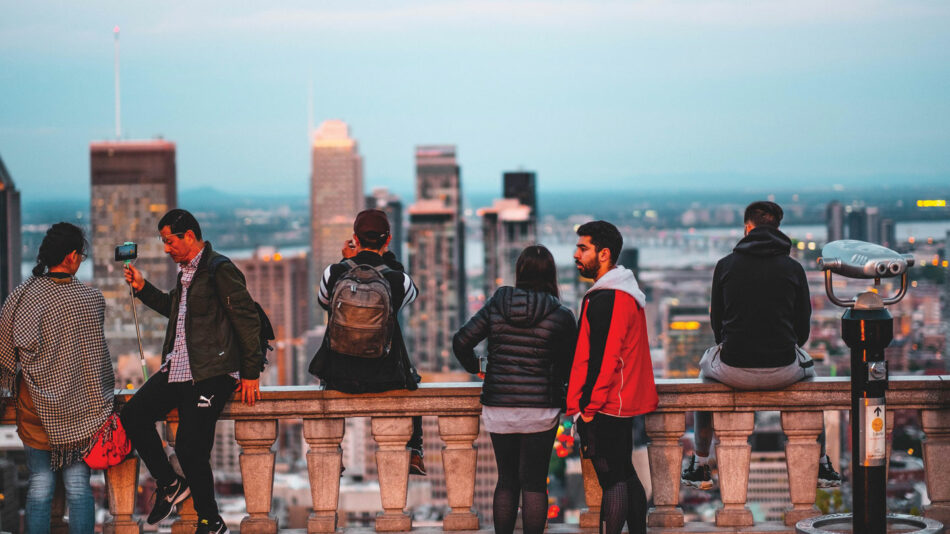 Image source: Michael Descharles / Unsplash
2. Visit a sugar shack
There are tons of sugar shacks near Montreal and these are great places to get your fill of Canadian maple syrup. This area in Quebec is the world's largest producer, making it one of the stops on your trip you just can't miss. It's one of the best things to do in winter as the best time to visit is from February to the end of April to participate in the annual thaw of the maple tree sap. You'll find tours that will take you through the tapping process, live music and of course, tons and tons of pancakes.
3. Wander the cobblestone streets of Old Montreal
This neighbourhood will give you TRUE European vibes. Old Montreal is an area that has roots dating back to 17th century Europe. It's one of the main Montreal attractions in the city, bringing locals and tourists too. Spend your time sightseeing, shopping at the small boutiques or eating at local restaurants from world-renowned chefs (we love Toqué! and Le Serpent). Visit the public square Place Jacques-Cartier to find a car-free zone with immersive historical architecture.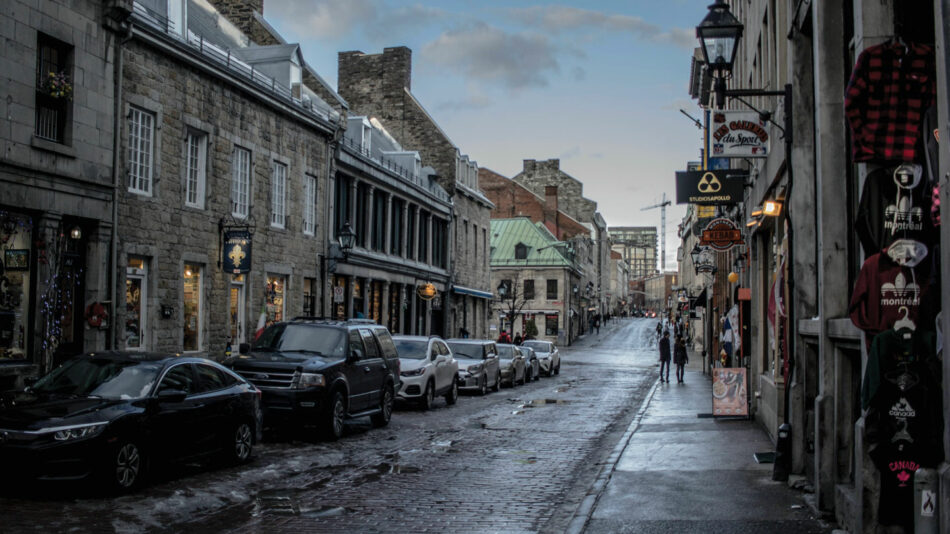 Image source:Maria Elena Zuñiga / Unsplash
4. Explore the Old Port
Within Old Montreal, you'll find the waterfront – an area called the Old Port. This area used to be one of the main trading post in the 17th century. Now the space has been redeveloped as a recreational area. Today the Old Port of Montreal is home to many different festivals and events in Montreal such as Christmas markets, Igloofest and fireworks. You can also visit the Montreal Science Centre, chill on the beach at the Montreal Clock Tower or relax in a spa at Bota Bota. One of the best ways to explore the area is by renting a bike or segway to zoom across the waterfront.
5. Take a jet boat down the St. Lawrence River
St. Lawrence River is the main waterway that runs from the Great Lakes to the Atlantic Ocean. Get ready to hit the waters on the jet boat and pick up some speed. It's one of the best activities in Montreal to do in the summer and a great way to add some adventure into your trip.
View this post on Instagram
6. Try ice skating
Looking for some fun winter activities in Montreal? Enjoy the outdoors with ice skating. There are tons of spots around the city which you can skate over frozen ponds in the heart of the city. During the winter, visit Parc St. Viateur or Parc at La Fontaine for some outdoor skating fun. If you want to stay warm indoors, try the Atrium at Le 1000, one of the tallest skyscrapers in the city.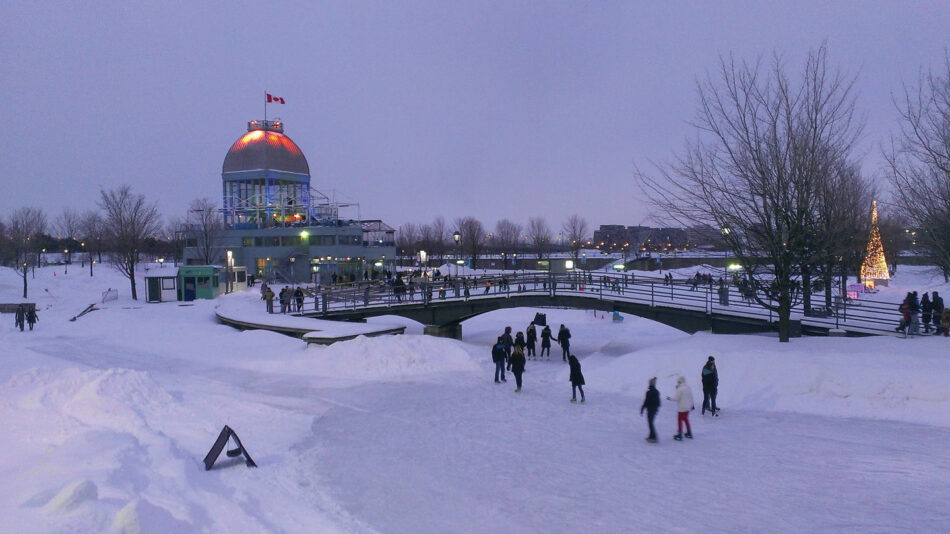 Image source:MariamS / Pixabay
7. Visit the Underground City
Montreal winters can be quite cold. If you plan to visit Montreal during the winter, wander through its Underground City. Here you'll find a series of tunnels full of shopping malls, hotels and museums that are connected to the subway system. It's over 32km so you can easily get lost wandering these intriguing corridors.
8. Visit the Olympic Stadium
Home to the 1976 Summer Olympics, this is a popular Montreal attraction for sightseeing and sporting events. Nicknamed 'The Big O', this building is shaped like a doughnut. Tons of events in Montreal are hosted here throughout the year such as concerts, trade shows, soccer, football and baseball games.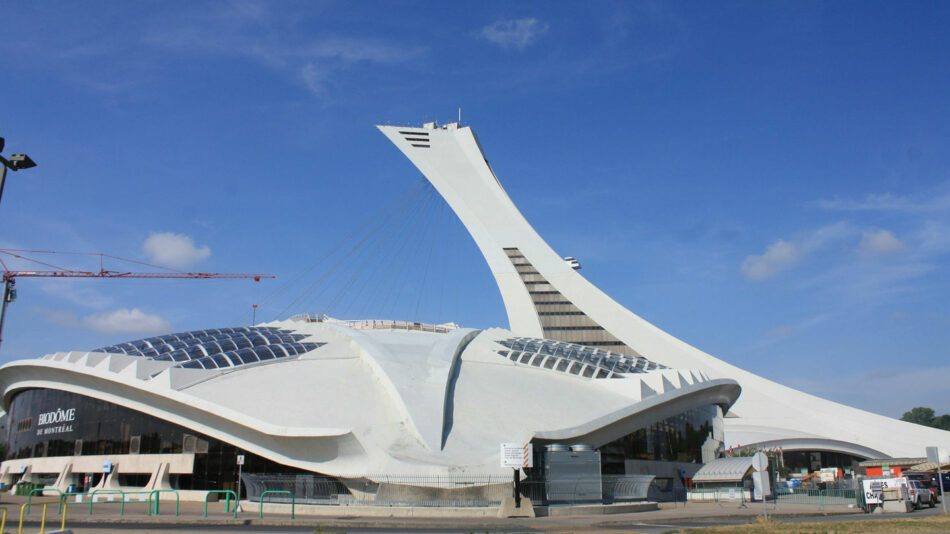 Image source:brigachtal / Pixabay
9. Try poutine in Poutineville
Made of French fries, cheese curds and drizzled with gravy, this Canadian dish is an absolute favourite. Montreal is one of the best places to eat this dish in Canada, as it originates from Quebec. Hop over to one of Poutineville for a bite to eat. There are a few locations throughout the city, making for a quick and delicious meal no matter where you are.
10. Grab a Montreal smoked meat sandwich
You cannot visit Montreal without having a smoked meat sandwich. It is an absolute MUST on any visitor's list. Made of beef brisket that is dry-cured and soaked before seasoning, Montreal smoked meat sandwiches are eaten with yellow mustard, pickle and rye bread. The iconic Montreal meal comes from Eastern Europe in the early 1900s.
Some of the best places to find a Montreal smoked meat sandwich include: Schwartz's, Main Deli, Lester's Deli and Restaurant Brisket's Montreal. Just don't forget to grab a can of Colt black cherry soda for the full Montreal experience.
 

 

View this post on Instagram

 
11. Visit Notre-Dame Basilica
This beautiful building can be found outside Old Montreal and is one of the most beautiful pieces of architecture in the city. The basilica has tons of stained glass and intricate statues. You can catch a multimedia light show called Aura or walk by at night to see the building lit up with lights.
12. Visit Jean-Talon Market
This farmer's market is on every foodie traveller's list. Not only is it one of the best free things to do in Montreal, it's a great place to wander indoors during the winter months. With over 150 vendors, this farmer's market is home to some of the best fresh seafood, produce and local items in the city.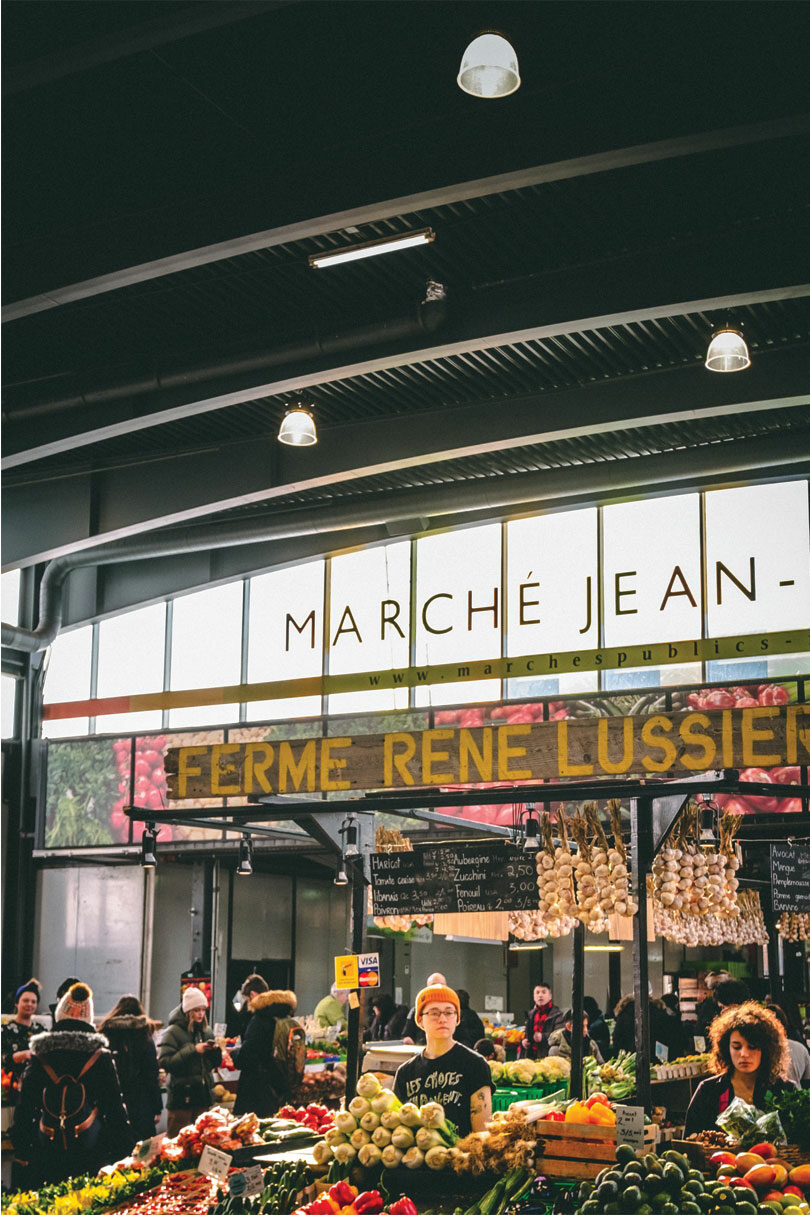 Image source:Michael Descharles / Unsplash
13. Stroll along the streets of Mile End
This trendy neighbourhood is home to a large group of artsy and creative minds. On the streets of Mile End, you'll find tons of local galleries, bookshops and coffee shops to spend time channeling your inner creativity. It's also a local foodie hotspot, offering up a wide array of foods, making it easy to find something for everyone to enjoy. There are vegan friendly restaurants, amazing soup and salad at Soupe Soup and the famous Montreal bagel at St-Viateur bagel.
14. Visit a cranberry farm
Canada is the second-largest cranberry producer in the world, thanks to Quebec. In the Centre-du-Quebec region, which includes Montreal, is where you'll find tons of cranberry farms known as bogs. Visit during cranberry harvesting season, from July to October, to get your in on the action! This is when the fields are flooded with water to make the berries float. Wear waterproof boots, or bring hip waders if you want to get in deep to pick your own cranberries.
View this post on Instagram
15. Explore Chinatown
If you're looking for things to do in Montreal at night, Chinatown is your spot. There are tons of authentic dishes that can be found from the local businesses in this area. One of the most unique dishes you can find here are peanut butter dumplings. Also known as 'hunan dumplings', this dish has become a Montreal specialty! These steamed meat dumplings are drizzled with peanut butter, soy sauce, Szechuan peppercorns and sugar. It's a fusion of Asian and North American cultures, and a delicious late night snack.
There you have it! Montreal blends old European charm with North American culture, making for a truly unique Canadian city. Add in Montreal's culinary scene with tons of sightseeing and activities and you'll probs end up running out of time to squeeze everything in!