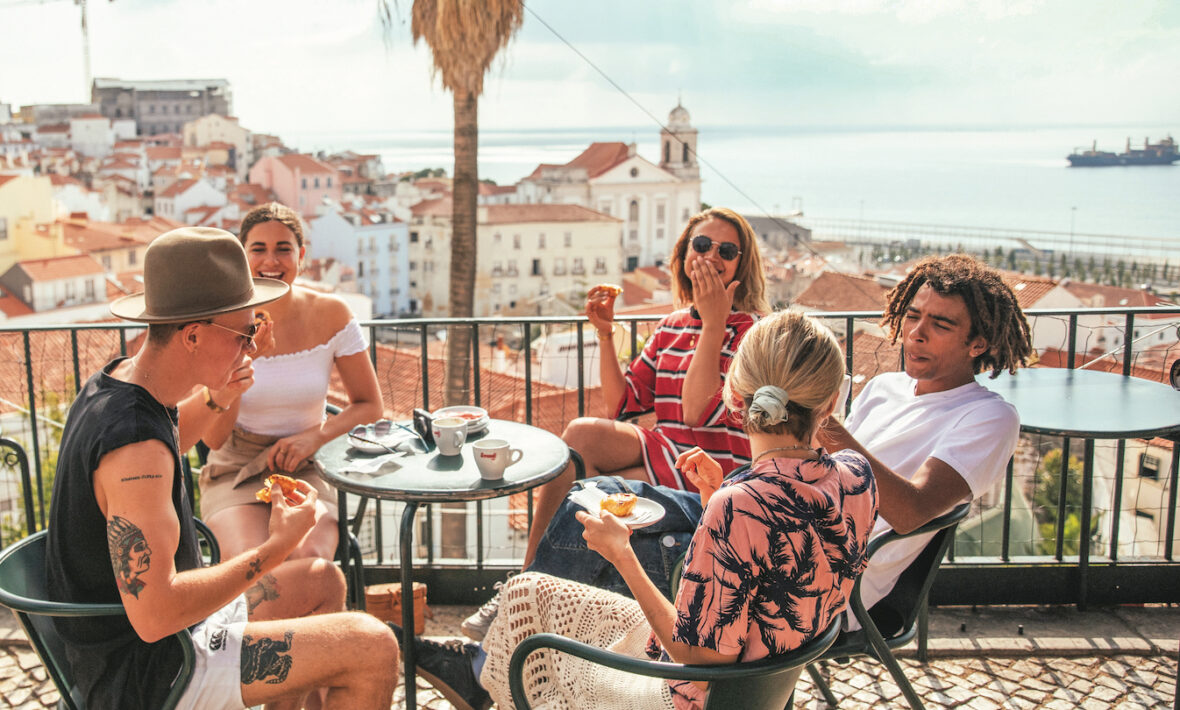 From oozy Swiss fondue to hot Belgian waffles – the best way to get to know Europe is to eat your way around it. So, we asked 15 Contiki Trip Managers and six-two staff to rank their favourite European* dishes, desserts and drinks and wouldn't you like to know which came out on top?!
Yep, our travel experts scored each of the top bites in order from 10 (being their fave) to 1 (their least fave) and the results are IN. These are the best top-rated European foods and drinks according to the travel experts…
*Yes, we know that Morocco is not in Europe, but it IS included in many of our European Contiki trips, so we're including it here, k?
Main dishes
In 1st place… Austrian schnitzel 
Score: 91/150
The verdict: It's no surprise that this national Austrian favourite (AKA Weiner Schnitzel) made the top spot as the best European food. Vegetarians look away! We're talking succulent pork (or turkey), pan-fried with a crispy coating of bread crumbs. It's a dish that's so versatile and goes perfectly with an ice-cold Austrian beer. Trip to Austria, anyone?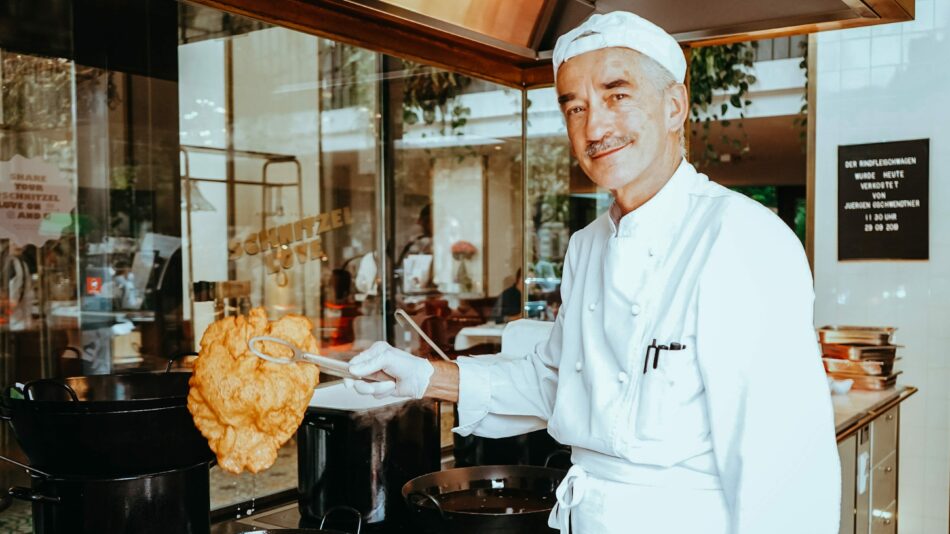 Image source:Lisa Gageler / Unsplash
Highly commended:
Italian carbonara 90/150
Swiss fondue 87/150
The best of the rest:
Hungarian goulash
British pie and mash
Moroccan tagine
German Bratwurst
Spanish paella
Turkish kofta
Swedish meatballs
Greek moussaka
French coq au vin
Amy, Contiki Trip Manager, says: "Special shout out to spinach and cheese Croatian burek. it's delicious AND affordable!"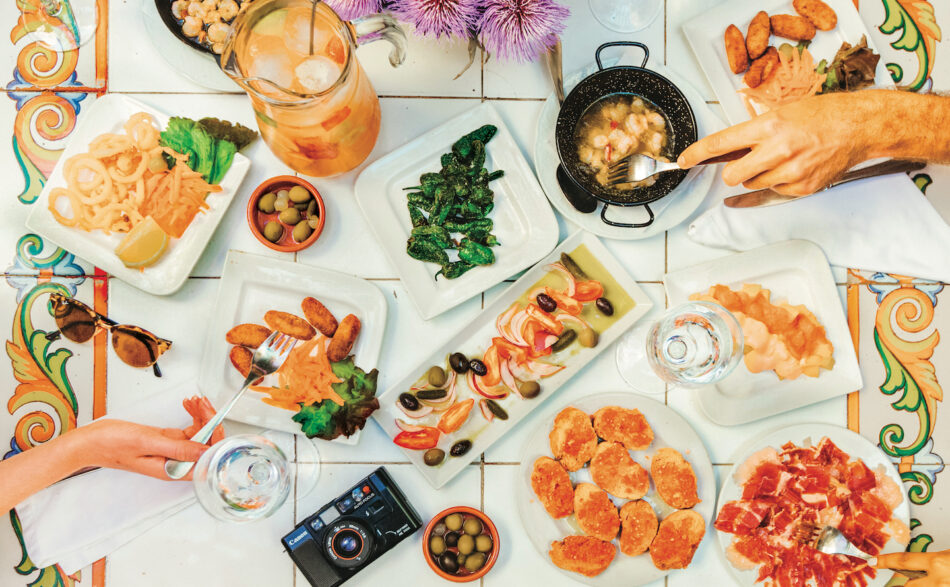 Image source:Contiki
Sweet dishes
In 1st place… Portuguese pastel de nata
Score: 109/150
The verdict: These golden, custardy, flaky pastries are our official dessert winner. You'll find them in every decent cafe across Portugal and since they were first created by monks in the 19th century, they're basically part of ever Portuguese locals' DNA (especially in Lisbon)! They're the perfect sightseeing pitstop snack, especially for breakfast to start the day. Just add a strong Portuguese coffee.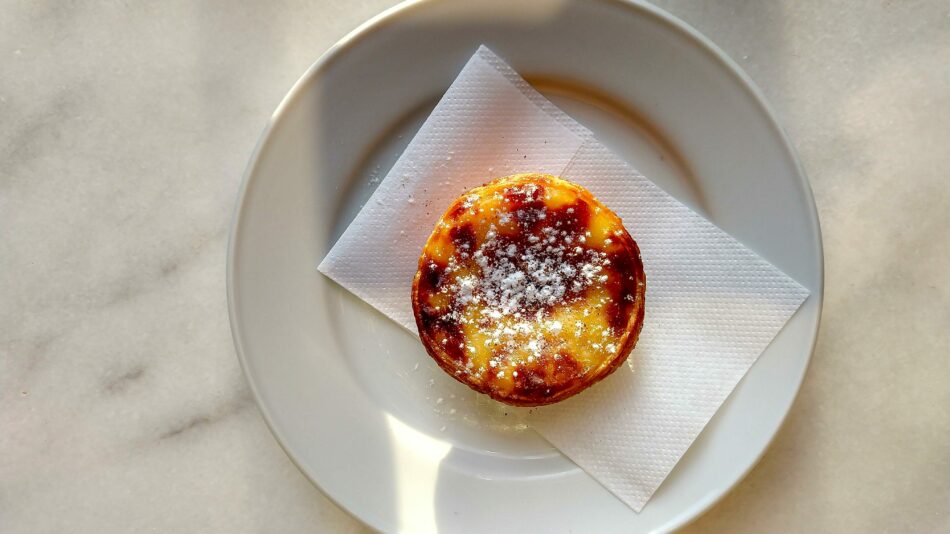 Image source:Samantha Gollnick / Unsplash
Highly commended:
Italian gelato 95/150
Belgian waffles 88/150
The best of the rest:
British apple crumble
Danish cinnamon buns
French crème brûlée
Spanish churros
Austrian apple strudel
French croissants
Turkish delight
Greek baklava
German stollen cake
Zach, Contiki Trip Manager, says: "Let's not forget how many of these dishes can be eaten for breakfast instead of dessert! When is it too early to eat cake?!"
Drinks
In 1st place… Italian Aperol Spritz
Score: 116/150
The verdict: Name a more iconic drink! Whether you're sunbathing on the Isle of Capri or chilling out in a Tuscan villa, this gorgeous orange spritz is the perfect aperitivo – an Italian art in itself. How do you make it? Two parts Prosecco, one part Aperol, a splash of soda water and a wedge of Italian orange, of course.
Image source:Contiki
Highly commended:
German Pilsner 106/150
Spanish sangria 105/150
The best of the rest:
French rosé
Belgian hot chocolate
Turkish coffee
Irish Guinness
Moroccan mint tea
Scottish whisky
British cup of tea
Greek ouzo
Portuguese port
Gabriella, Producer at Contiki, says: "Good to know that whisky beats a cup of tea. But am I the only one who thinks an English G&T is the best drink of all?!"