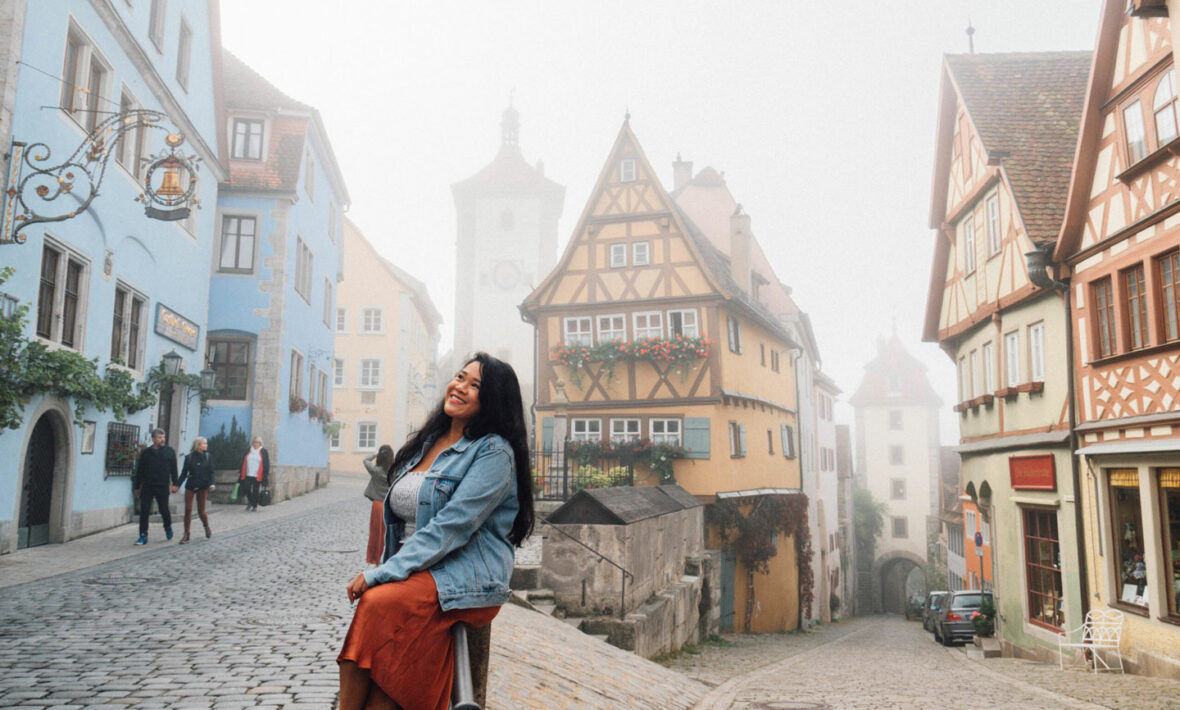 On my very first Contiki a couple of years ago, I didn't expect to fall in love with Germany. But thanks to the amazing culture, medieval villages, delicious food and beer, I did. While I was "prosting" – is that even a word? – with steins in my hand at the Hofbrauhaus Beer Hall in Munich, I realised I wanted to come to visit again and see more beautiful German towns.
It's one of the most beautiful countries in the world that I've ever been to. It's hard to choose where to go when there are so many options, so here are 6 lesser-known German towns I think you should consider for your next trip…
1. Rothenburg ob der Tauber
This little town looks like it's straight out of a Brothers Grimm fairytale. If you walk through cobbled streets around the main centre, which is full of well preserved medieval buildings, you'll feel just like a princess. You can also experience their world-famous Christmas Markets every year and of course, try a 'schneeballen', which is a dessert made from shortcrust pastry and is completely delicious.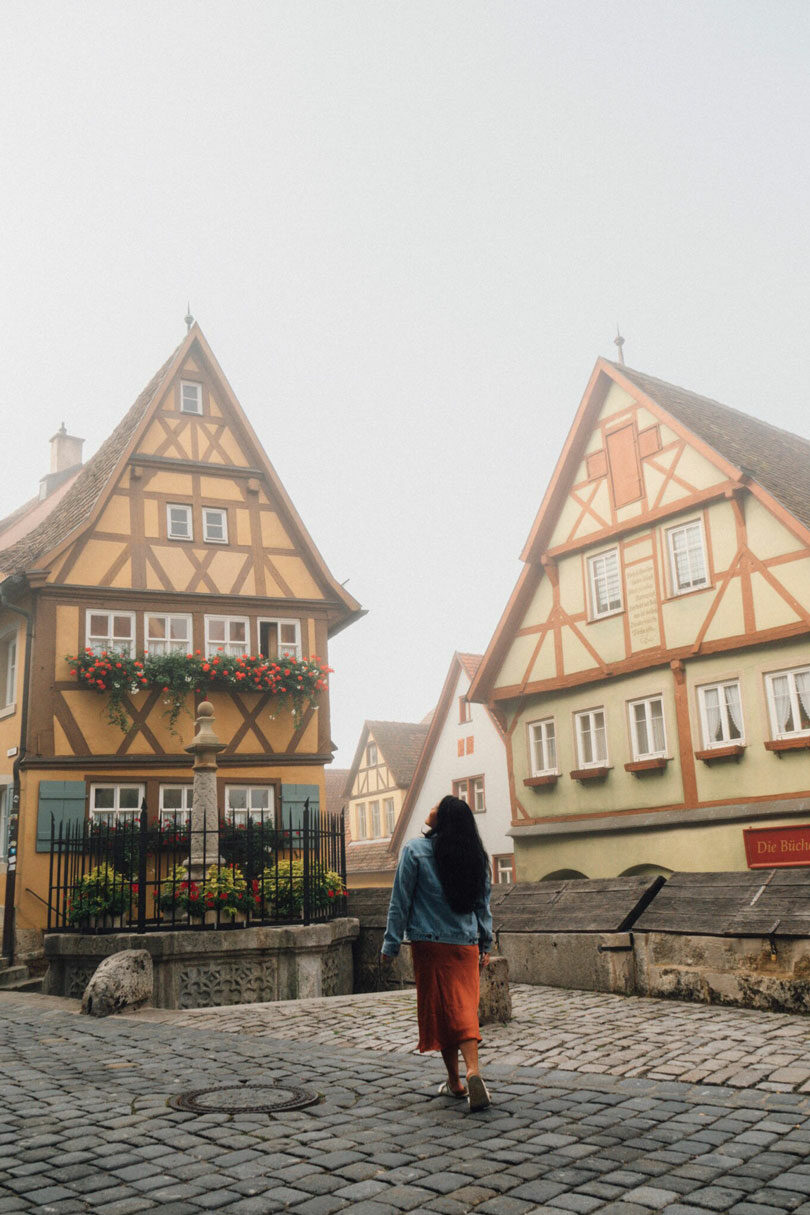 Image source:Marggie Pascua / Contiki
2. Frankfurt
This is one of the main hubs in Germany that people travel through all the time and is definitely worth a wander. The city is known for sights like the Frankfurt Cathedral, Palmengarten and Alte Oper. In the middle of all the tall, modern business buildings of the city centre there's the medieval German town hall called Römer and the Römerberg square.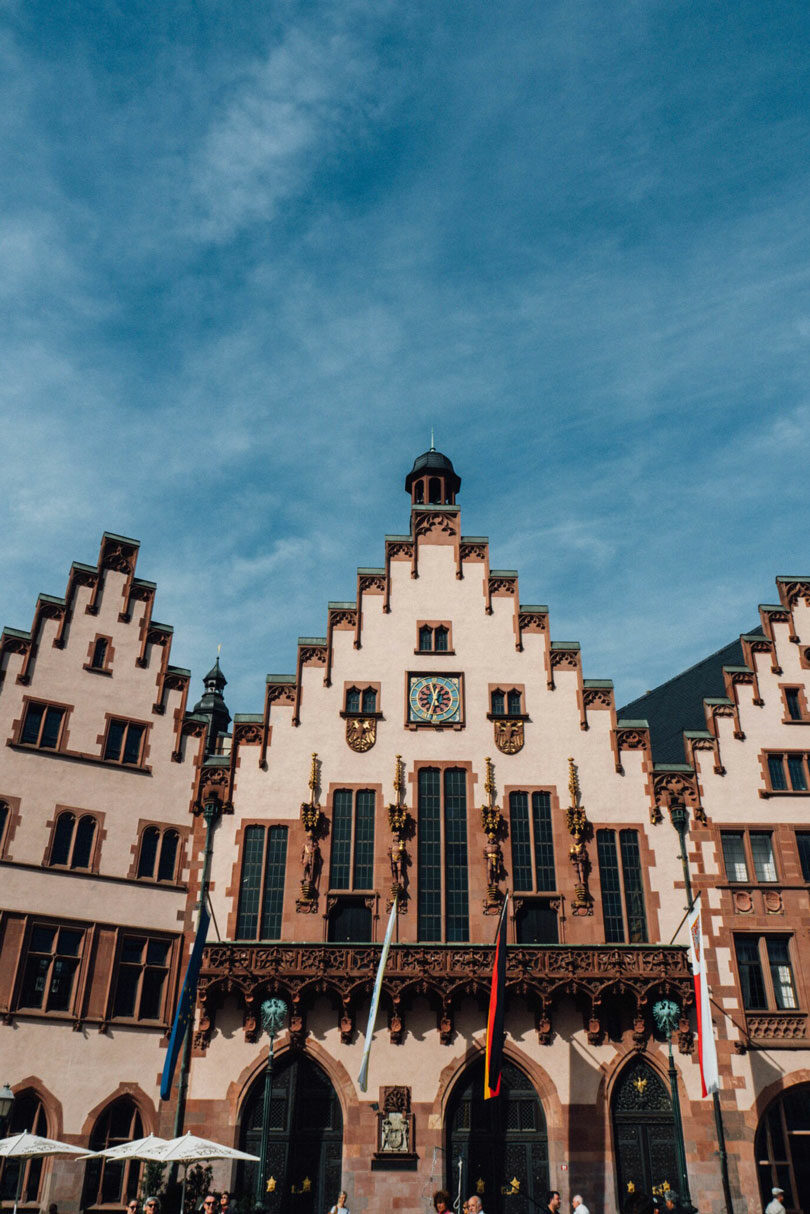 Image source:Marggie Pascua / Contiki
3. Nuremberg
Nuremberg is known for the 'Nuremberg Trials' that took place at the end of World War II, which makes it a super interesting place for history buffs to visit. But, Nuremberg is also one of the liveliest German towns, known for its vibrant nightlife, impressive architecture and beautiful churches.
View this post on Instagram
4. Heidelberg
Heidelberg is one of the most romantic cities in Germany! It's part of the 'Romantic Road' thanks to its riverside location, beautiful old medieval buildings, bridges and the castle ruins (which definitely give you the fairytale feels). See the Old Bridge, Heidelberg Palace, Church of the Holy Spirit and Schwetzingen Castle while you're in town.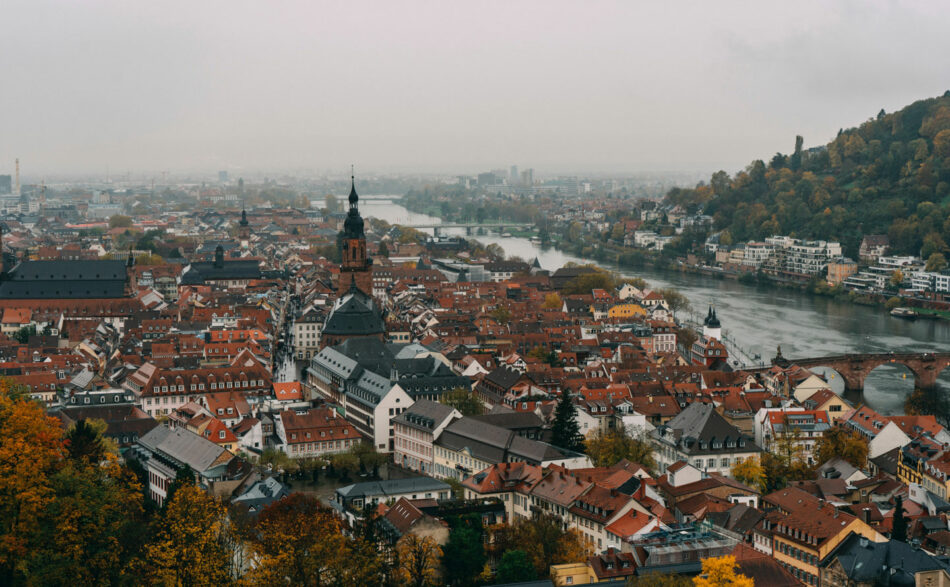 Image source:Kanan Khasmammadov / Unsplash
5. Bonn
Bonn is a little German town just by the Rhine River, which makes it accessible from river cruises. Popular attractions include the Beethoven House, a museum that honours the famous composer, and Bonn Minster Church. If you time it right and visit in April, you could also see streets filled with beautiful cherry blossoms.
View this post on Instagram
6. Füssen
When you pay a visit to Füssen, you're there to see the famous Neuschwanstein Castle just outside of town. The palace sits on a rugged hill above the village of Hohenschwangau and was constructed in the 19th century. If you're thinking the palace looks familiar, it's probably because the breathtaking grounds inspired Walt Disney's famous Disney castle.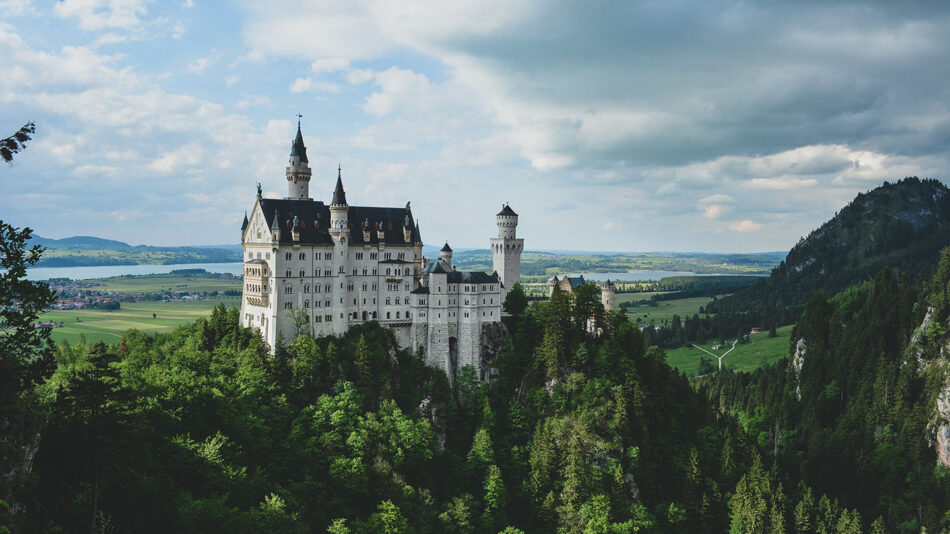 Image source:Contiki